American Airlines complaints
315
American Airlines
-
product change
I booked 2 flights with this airline, and they canceled both my flights and I was unable to get a hold of anyone. Wait times to get a rep were over 4 + hours and the app kept kicking me off. The flights they rebooked me on were literally 4 hours longer than my original bookings. And they waited so long to update my information that my single stops turned into 2 stoppers and 8 hours later then I could afford to be home and they don't seem to care.
Desired outcome: To get home before 5 pm at night some of us have to work.
American Airlines
-
Cancelling flight, lying about reason to avoid providing voucher for food or hotel
My son's flight (AA3189 on 1/12/22) from Dal/Ft Worth to Fort Wayne, IN turned around 35 mins into the flight because some idiot passenger tried smoking in the bathroom & set the smoke alarms off. They went back to Dal/FW airport and ultimately cancelled the flight, forcing all passengers to stay overnight in Dallas with no vouchers at all to help with any expense. They told my son it was a weather related incident in which case they do not provide vouchers. This is a flat out lie, the weather was fine. He tried finding a hotel which of course were all very high in cost $200 and up. He asked the American Airline person behind their desk one more time if they could do anything to help him pay for this, a food voucher or something for the hotel, at which point he was rudely told they can do nothing and to stop asking. We will do all we can to never fly this airline again, they do not care about the passenger obviously. And we'll do all we can to let others know to avoid American Airlines, terrible airline!
Desired outcome: Compensation for the room or vouchers for future flights
American Airlines
-
Refund
I am deployed overseas and purchased a ticket. I tried to cancel within 24 hours but by the time I was able to have telephone and internet access more than 24 hours had passed. I can not go on the international flight but they took my $2100 and offer only us flight credit. I don't want and can not use $2100 of us only flight credit. I am not rich and $2100 is a lot of money to throw away. Since they sold me nothing and took $2100 they are effectively stealing $2100 from me.
They said they don't support the us armed forces. That they are very happy to steal my money and they know that flight credit is worthless to me. Since they steal thousands if dollars from american service members they should be called un-american airlines.
They are very pleased to be stealing $2100 from me, my wife and kids. American airlines knowingly and intentionally steals thousands of dollars from armed forces service members.
American Airlines
-
Flights, bags, everything!
I am in hopes, that all of us comsumers can band together to get some help with American Airlines.

On 12/24/21 they cancelled flights affecting thousands of families. My specific situation was a canclled flight from DFW to Bogota colombia, we missed out Christmas, families, memories, my engagement, and so much more.

American cancelled flight was due to their crew didn't show up, they have no issues taking our money for our flights, then don't care one bit about, meeting the agreement of the tickets sold, which on a side note, was 3.5 times more expensive, than normal, I chose to buy it, no issues, my choice.

They literally told me and others, when checking how is this possible, they told a group of us at, DFW: Quote "too bad" take it or leave it. They had a 12.00 dinner voucher for us, it's true 12.00! A horrible hotel voucher, which took 3 hours to get there with shuttle. When asked how is this possible, again "take it or leave it" Incredibly callis - rude, and so much more!

How is this allowed, a company has 100% control, us customers have zero control, if you need to cancel, change, or anything to do with ticket, they charge you more, they never refund, they only give travel credit, must be used in 12 months in same name, to same destination. This is crazy control, then if their business slows, they ask for our goverment to bail them out.

Doug Parker's smallest annual compensation was 10.6 million in 2020. Shocked, I am sure you are not, I am not! Mr. Parker was forced to take a 8% paycut to accept the goverment stimulous.

I am looking at thousands, of complaints, online. I just got an automated reply from american, which is hilarious, they refuse to look at complaint, the, email stated, that if I'd like to buy a new flight, there will be no change fees, if I have a need, they be happy to buy a ticket. Nothing at all about their horiffic service, my luggage, my request for refund...lol Refund sure, thats going to happen.

I truly hope, every single person worldwide refuse to use American Airlines for any travel needs. They only thing that will get their attention will be lack on revenue! Then of course they'll ask for another stimulis from our goverment, our money!

Shame on AA - I absoluely know this will not make any different to AA - I hope it does influence someone, everyone not to buy from them.

On a side note, in my luggage, is my daily life saving medicine, they've so far refused to answer me, on my luggage situation. Of course, I've asked for emergency meds. I wonder if they'd say, "thanks for your patience" if I or someone else passes due to a situation like this?

Of course not, they do NOT care about anyone, ONLY their profits!
Desired outcome: Refund!!! Luggage delivered
American Airlines
-
Customer service/efficiency
My husband and children had a 530am flight. We got to the airport with plenty on time and they were still unable to board. They did not make it on time to their gate because a check point member took forever! She even told my husband "I'm not going to help you, " after he told her he was going to miss his flight. Just plain horrible customer service!
Desired outcome: Complete refund of money
American Airlines
-
On board service - 12/14/21 - Flight 1252 from BNA to ORD
I was in seat 5C - when the flight attendant started serving the beverage and snacks - She didn't use the cart to go down the isle - she asked the passengers in the #4 row (directly in front of me) what they wanted - she then went to the back and retrieved the items and delivered to the passengers - she then asked the passengers in row 5 opposite where I was sitting - and never asked me - and she continued in the same way - walking back and forth taking requests and delivering row by row - I did not see her again until she started collecting any trash. I never received a request for beverage or snack and did not receive any.

My other complaint - why do you set up connections for flights so close in time - American was late departing and I missed my connection.
Desired outcome: Common sense
This review was chosen algorithmically as the most valued customer feedback.
I am a physician who testified in a U.S. Federal case in Fort Worth Texas on Thursday 12/2/21. I flew into Fort Worth on Wednesday night on Delta (great service despite a full plane.). I returned to Dallas Fort Worth International Airport on Wednesday 12/2 evening for my scheduled return to LAX at 9:30 PM. I was able to change to an earlier fight and leave...
Read full review
American Airlines
-
Overbooking
So I get why you over book flights, but it's absurd to overlook the last flight 1030pm with no other flight til morning.
And if you're going to do that, how about texting or calling the customer earlier in the day and advising them of the problem and giving time to make a decision, ie another airline, volunteer to give up seat, etc.
But to have a customer come to the airport at 7pm to be at the airport early, then tell them at 1020 pm that they may not have a ticket? Is very agrevating and just bad customer service.
Desired outcome: Advise overlooking earlier to allow customer options
American Airlines
-
Very bad onboard service
On June 21st, 2021, I received an e-mail from AA of a flight change. Flight AA 1195 from STT to CLT was now leaving at 2:22 PM and the aircraft was changed to an Airbus A319 which only had 8 First-Class seats. We were assigned the same seats, 2F for my wife and 2E for me. Problem is, there was/is no such seat 2E, only 2A, 2C, 2D, and 2F on an a Airbus A319. I logged in to my record VLTRIA and there were no First-Class Seats available, so I called customer service.
Desired outcome: Please refund or give bones points
Twice on the same flight that American has changed my flight on me. The first time I waited 321371287319827391kjdshskjhdskhdskjhds on my cell over two hours only to be told I had to contact Expedia. They moved my PHL to LHR flight over an hour earlier, so that now I have 55 minutes to get from my original gate to the one for LHR, and they still close the gates at least 15 minutes early, so I am still cutting it extremely close since they will be boarding the overseas flight before I get off my flight into Philadelphia. Expedia would once again help me out wi
American Airlines
-
"customer service" at check in at dia
Checked in 3 hrs before a flight to the UK. Had all my documents check, when the First Lady told us to exit the line to complete and online app. We returned to the line to be helped by the ideas, most uncaring, pompous, person. After now check the app/QR code, vaccine cards, passports, I had to use a facial recognition to obtain my negative Covid test results (which had been previously excepted) now we're not, because my name wasn't on the top. Told to leave the line, asked for a supervisor, was told no. Left the line and found my name, but she refused to see it. would not attend to us. Was sent to the line again and missed our flights. Couldn't rebook us. This cost me $1500 more! No help! We were headed to a memorial! This is how you treat people? This is how you do business? I've traveled all over the world, worst treatment ever!
Desired outcome: Refund my $1500.00, hold the employee accountable for her rude behavior.
This review was chosen algorithmically as the most valued customer feedback.
Reference: Record Locator: Me - VLTRIA and Wife - VLMSIN I purchased round trip First-Class tickets for my wife and myself on May 26, 2021, from IAD to STT and ultimately going to St John USVI with a layover in CLT on both departure and return flights. We were meeting up with 8 family members flying out of Buffalo, NY (coach) at the CLT airport to go on to...
Read full review
American Airlines
-
service/baggage
September 25, 2021 Flight 1768 Dallas/Fort Worth to New Orleans/MSY.

My 19-year-old son is in the Air Force. He was leaving AIT in Wichita Falls, TX to surprise his family en route to Korea. This is a young Airman traveling on his own for the first time. Thinking he was doing the right thing, he paced all of his things, including an empty duffel bag in one big bag. When he reached the ticket agent to check his bag, he was told his bag was overweight and that he was being charged $200. He showed his military ID but since he is own what is considered personal leave, no luck. Why wouldn't the agent advise him to shift some of his contents to the empty duffel? Why wouldn't she give him some advice? I had this happen once on a flight from New York and the United agent told me to shift the added weight to another bag and I avoided the extra charge.

First off, $200 for an overweight charge is ludicrous. Our service men and women do not make that much money. Second, this is how American Airlines wants to treat its customers, treat our military.

In addition, the only complaint resolution AA has is to send an email and wait 10 to 15 days for a response. There is nobody that you can actually call. The customer service number given by AA does not handle these kind of complaints and directs you to send an email.
I have told my son to never fly American again. This is just completely disrespectful to our young and our young military members.
Desired outcome: refund of $200 baggage charge
American Airlines
-
Flight attendants
I USED to fly American Airlines. Born raised blocks from LGA. Giving flight attendants power roles to put down and embarrass a parent trying to deal with her two year old suffering an asthma attack is terrifying. Then giving the attendant the authority to shame the mom and turn the plane around because an asthmatic two year old could not wear a mask! I will NEVER fly American Airlines again. My entire study club, mother's groups and hospital board members are getting this info. I hope AA will think twice when creating draconian measures to hurt Their passengers. We are not a communist country yet and your company is not who We answer to. Hope you suffer significant losses where the government stops bailing you out.
Desired outcome: Disciplinary action, apology
American Airlines
-
Baggage fee
My husband and I are traveling to Texas for bereavement. Flight 1828 on 9/12/21. We checked two bags for $60 when we arrived at the SEA American Airlines bag drop. We are now at the gate where they are offering to check bags complementary-and they keep announcing it. We would like a refund as we would have kept our bags and brought them to be checked for free at the gate if we had known. Please consider. Thanks!
Desired outcome: Refund of $60 for two checked bags
American Airlines
-
Flights
Had a flight that I booked in March of 2021 for June 30 2021 the time of the flight was pushed back twice prior to June. On June 30 the incoming plane was delayed for nearly 3 hours. We made it to Charlotte in time for connection but had to wait on the tarmac over 30 before getting to gate so we missed the connection. We were dismissed repeatedly as we were trying to reschedule our flight. Dismissed and had boarding passes tossed at me when a young man came up and the agent was tripping over herself trying to help him instead of me when I was already there and she was looking at my passes. We were told we would have to wait 2 Days for another flight anywhere close to our destination which was home to see my dying mother. We were encouraged by the agent who finally did help to seek another airline so we did $800 later we got a flight for the next morning. No one could tell us how to retrieve our luggage they finally told us to go downstairs and get it but they were closing and even though we could see them putting it in their office they refused to give it to us. I had my medications and nebulizer in there but still they refused. Not one person could tell us where the luggage would end up they told us to come back at 8 am the next day but our flight with Delta was at 6am. The flight we had to rebook took us to another state so at midnight we had to make arrangements for my 70 year old father to come to Michigan to pick us up. TSA was closed so we couldn't get back upstairs, we sat in the basement all night, nothing to eat or drink as they have no vending machines in charlotte yet everything closes at 10 pm. The next day I spent 4 hours on hold with American to find out about my luggage, then I got hung up on when the person stated she was putting me on hold and I sat on hold another hour with no response. I was able to track my luggage later that day and had to drive an hour and half to our original location to pick it up because for delivery it would be 2 days. I made a complaint when I was in Ohio in July and got no response. I inquired about a refund because we didn't get our second flight but paid for it, I was told they would get back to me, no response. I filed a formal complaint online in August I got an automated response saying it would be 7-10 days for a response still no response. I have called and tried to speak to someone and still get no responses. I filed another formal complaint on 9/11/21, I am not holding my breath that I will get a response from this one either. I'm beyond frustrated.
Desired outcome: I want refunded for the flight I missed due to no fault of my own
This review was chosen algorithmically as the most valued customer feedback.
I had $1900 out-of-pocket expenses American is refusing to reimburse me for. I have been a customer of American Airlines (AA) for many years; I hold a Premium AAdvantage Card (with over 110K points) and I also hold an Admiral's Club Card as well. On 8/14/21 I was on vacation with my family (wife and two children) returning home (Flight 5167). (Note: Flight...
Read full review
American Airlines
-
Pet rules
We have a home in Cancun Mexico for 25 yrs and travel from Phoenix multi times a year with a small dog. Today, we were told we could not bring a carryon with our 9 lbs dog but we could bring a personal item….but no carryon.

After paying $125 each way we should be allowed a carryon or a personal item with our dog. If our pet carrier was empty we could use that as our personal item and would be allowed a carryon.

I don't follow the logic of this rule and neither did the American Airline employee trying to enforce it.

Thanks and we have been a happy customer for 45 years.
Desired outcome: Change the rule to allow a carryon with a small pet that fits under the seat
American Airlines
-
Damage on wing of plane
I writing to inform you of wing damage on the plane we took last night. My husband took these pictures from our window sear last night! The flap on the left wing has a hole in it.

Flight #4379 from Dallas to Monterey, CA/ Aug 19.2021

PLease see pictures below. It is vital for the safety of your passengers to address this damage ASAP.

Sincerely,

Katie Faber
561-543-9069
American Airlines
-
Customer service, and flight services
American Airline it is the worst air company in the world. Period!
Worst customer service, worst flight service, worst flight attendants and at last worst CEO. This stupid guy does not care a damn about its customers. The only thing that matters is MONEY. He does not have time to read what passengers have to say about AA. Whoever is the AA CEO I want to say: SHAME ON YOU.
Desired outcome: I want to hear from him, but it's not going to happen
American Airlines
-
changing flights/extra dollars from me
This is twice on the same flight that American has changed my flight on me. The first time I waited on my cell over two hours only to be told I had to contact Expedia. They moved my PHL to LHR flight over an hour earlier, so that now I have 55 minutes to get from my original gate to the one for LHR, and they still close the gates at least 15 minutes early, so I am still cutting it extremely close since they will be boarding the overseas flight before I get off my flight into Philadelphia. Expedia would once again help me out with a change but I would again have to fight with American Airlines for my flight upgrade seat that I have paid for. Last time they said only Expedia could do it and Expedia went through hoops to get my seat again for me, so I will either lose all that money from the seat if I don't make the flight and they will have to put me on a later flight at their convenience, not mine. I called AA early this morning when I got an email saying my flight over seas has been changed. I just checked and I have been on hold on my landline for 228 minutes with American, with the same recording.
Desired outcome: I want an earlier flight that I will not be required to pay more for to get me to Philadelphia at a reasonable hour so that I can comfortably catch my flight to London without getting help from Superman to fly me to the gate.
We are here to help
16 years' experience in successful complaint resolution
Each complaint is handled individually by highly qualified experts
Honest and unbiased reviews
Last but not least, all our services are absolutely free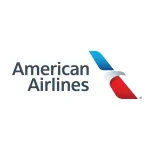 American Airlines contacts