Gexa Energy complaints
50
Gexa Energy
-
Electricity provider for my residence. Renewed my contract with Gexa for 10.9 cents per 1.000 kwh
Two representatives from Gexa told me that my contract for 10.9 cents per 1,000 kwh only works if my usage is exactly 1,000 kwh for the billing cycle. Consequently, anything lower or higher will be at a rate of 16.62 cents for the total usage.

This is false advertising as it is impossible to have the exact amount of usage of 1,000 kwh for the billing cycle. This was not clearly communicated at the time of renewal. Very deceptive marketing practice.
Desired outcome: To charge my first 1,000 kwh with the 10.9 rate, and then anything higher could be the 16.62 rate. Or, release me from the penalty to cancel my contract.
Gexa Energy
-
Scamming customers
Please do not use Gexa as a light company! I have cried. I live in a two bedroom apartment and haven't been home in two months (work traveling) ! I get a bill of $400 ! Everything was turned off when I left A/C turned up high and still they are asking for $400! I asked them to end my contract because there is no way this is possible the rep was so rude to me and stated we can not do that our system is down then hung up in my face!
Gexa Energy
-
Incorrect billing -doubled my kwh usage on units billed
Tried calling, got an overseas person who acts like its their first day. Horrible! Couldn't understand simple math. I am on the suburb saver 24 and this is my 2nd full bill they doubled my actual kwh usage then multiply it x 2. I have a multi of 1. Never in my life have I had a 700 power bill. Also, my rate was a flat 11.4 per 2k. Not according to this bill I am paying 13.2. Requested a supervisor for a call back, we shall see. This is fraud.
Desired outcome: Correction of the bill
Gexa Energy
-
Gexa energy
I contacted Gexa while I was out of town and my energy usage was through the roof despite leaving the AC at 85, unplugging the fridge and not using any appliances.

They initiated a billing dispute with AEP central. That's fine. They told me to pay the amount I'm not disputing so I estimated half and paid that. (It was probably still too much).

A few days later my neighbour phoned to say AEP had come by. AEP had mixed my line with his, so I've been paying for his usage and he for mine.

Fine.

A week and a half later Gexa is still showing me sky high usage. I asked for confirmation that they would not report me to the credit bureau for not paying the balance while the amount was still disputed, per PUC regulations. They would not give me that confirmation. Instead, they finally said it was due 08/01 instead of 07/15. They quoted me the amount remaining.

The next day I get a bill for the entire amount again, despite already having paid half.

And they still haven't dealt with the AEP issue. I am owed a huge credit.

I'm furious.

This company is awful. Do not sign up with them.
Desired outcome: Sort it out with AEP and credit my account
Update:

They have sorted it with AEP. However the credit is being applied against the other half of the June balance and says "past due." Given that that balance was incorrect and I had paid half of it, I shouldn't have a balance at all — probably even more of a credit, if only a few dollars more.

Still need to resolve that amount.
Gexa Energy
-
Dishonest, Inept, and It's Intentional
Liars and Charlatans from the word GO! Their FIXED RATES are NOT FIXED! It changes with usage. Every agent that answers has an IQ of about 80, and aren't trained to answer the phone or do anything on behalf of this company. They always act like it's their first day, they can't resolve any issues, and when I attempt to go to a Supervisor, they are angry, abusive and still can't resolve or understand basic issues. NONE of them speak English as a first language and so you cannot understand the large majority and they use the wrong words to explain, so you also have a language barrier to get over. I haven't been able to login to the website from the desktop using ANY of the top 6 browsers, including Google, Edge, Firefox, or any others since I became a customer 3 months ago. Trying to reach a supervisor is impossible! THEY ARE NOT SERVICING CUSTOMER COMPLAINTS AND NOT HONORING THEIR CONTRACT! I AM GETTING LEGAL ASSISTANCE NOW!
Desired outcome: Cancel my Contract or Put Me on the FIXED RATE you promised. A fixed rate doesn't change with usage!
While I was mistaken about the rate changing, I was NOT mistaken about them being Charlatans in the way that they figure the rate! I am QUITE CERTAIN Gexa Energy is headed for a Class Action Lawsuit from the nefarious and iniquitous way in which they conduct business! This plan isn't well explained when you sign up. Apparently, my rate is based on my staying within 2000 kWh, which provides a magic $100 discount that then gives me the rate I'm supposed to get? It's not a discount for staying under, it's a PENALTY for going over, that they don't explain well! My rate appeared to more than double as my bill went from $193 for 1400 kWh, to $418 for 2193 kWh when temps reached over 100 for many days. This is only a 50% increase and more than double the price! While the Supervisor I finally reached was very helpful and understandable, the 1st one ever, they are still crooks and are cheating people in the way they don't disclose what they are doing. I thought I was getting a flat, fixed rate, and I'm not! This place and the people that operate it are CORRUPT TO THE CORE!
Gexa Energy
-
Gexa Energy
I have been with Gexa for two billing cycles and I would not recommend them. customer service is horrible. You must be calling some where over seas and nobody talks any English. No body calls you back, nobody knows how to file a complaint with the electric company. they blame the problem on the electric provider and the provider blames it on Gexa. if you look Gexa complaints up you will see most of the complaints are the same basically. in my case last months bill was $323.43 but this month's bill was $662.65 with over 1150 KWH usage more being used than last months bill usage. I say no way the provider changed the meter out with a smart meter but it did not start out with the old number nor did it start out with zero's or blank to make sur ether was no usage. I will file complaints with the Texas electric commission. Now I say nothing has changed the temp. for A/C has remained the same set point. It would vary some what but not that much. these guys are ripping off the public so what can you do. this deregulation sucks it seems that all the company's are owned by the same company's just different names. what a state scam
Desired outcome: the bill is marked TDU Actual Read for both meters but I do not believe this at all. this was done on 5-10-22 it's probably to late to get this right reading
This review was chosen algorithmically as the most valued customer feedback.
It is impossible to find any link or information on disputing a bill with gexa. I have apparently jumped from 800kwh to 2400 kwh in 2 months, despite nothing changing besides them temp outside by average 5 degrees. Every single year the last 3 years, it jumps crazy, an I fully believe they are throttling or manipulating usages, especially after reading so...
Read full review of Gexa Energy
Gexa Energy
-
Rate charged not same as rate advertised; fixed rate isn't fixed; contract time period changed
I've called customer service in the past and they just seem to make things worse, and have little understanding of what I'm saying. So I'm filing this form.

My plan is supposed to be 8.9 cents per kWH. Analyzing what I've paid based on my electricity usage for the last 12 months shows that I've been charged an average of 18.4 cents per kWH ($1557.23 / 8433).

Also, my contract term is completely fouled up. I signed a 12-month contract in September 2019. Renewed in September 2020. I had renewed online in September 2021 but got a $300 bill because they said I hadn't renewed - so I have to pay for a website glitch? I'm in IT, so I know how websites work. Now I just got a renewal notice that my contract is up in June 2022 - how can that be? What a mess.

Also... if I'm on a fixed rate plan, why does my rate change from month to month?
Desired outcome: Refund $806.70 (diff between what I paid vs. what I should have paid/Fix the problem going forward (I should pay $63/month)/Tell me my renewal date!/If I renew, tell me what my FIXED rate will be.
Gexa Energy
-
Electric Bill from Gexa over charged for service
My electric bill for an 746 sq ft condo was 425.00 for February and now its the same for March and into April. I feel Gexa is ripping me off, I cannot afford these high rates. I have friends who have big houses and they do not pay this amount. And to top it off, I am never home, and turn my heater off during the day. And never set it above 72 degrees when I am home. I am on some plan that adjust according to usage. By reading the other complaints I believe I am the victim of a possible electricity scam by Gexa.
Desired outcome: I desire a credit on my account and this issue to be looked into by Gexa.
Gexa Energy
-
Service
I ordered new service January 15th gexa said there was a switch hold on that address so I sent my lease verification with 150 deposit they said well we closed out the account you will need to set up new account so on January 25th set up service again another 150 dollars still no service 28th house burnt down so I had to move on the 3rd of Feb tried to get service again had to make a new order with a 300 deposit today has been 3 days no service so I canceled out with them 600 dollars later and went with another company that had my service on in 2 hours not to mention I have not been refunded my 600 dollars yet
Desired outcome: Not been refunded !
Gexa Energy
-
Gexa Energy for 12 months plan name - Simply Low 12
This is Ashish Kumar. I signup Gexa Energy for 12 months plan name - Simply Low 12 on 05/14/2021 to start service on 06/01/2021. As per signed agreement Energy charges breakup is given below:

Energy Charge 11.6700 ¢ per kWh

Usage Credit $100.00 per billing cycle for usage [protected]) kWh

TDU Delivery Charges $4.39 per billing cycle

TDU Delivery Charges 3.2999 ¢ per kWh

A Usage Credit of $100.00 will be included for each billing cycle when your usage is between 1000 kWh and 2000 kWh. There is no Usage Credit for a billing cycle when usage

is below 1000 kWh or above 2000 kWh.

In starting, I received 3 bills as per my agreement but starting from 09/02/2021 – I start getting over charge on each bill. I have calculated by own as per kWh usage and above energy charges. Column Expected amount as per my calculation is what I am expecting but I have been charged in column Total Invoiced Amount. You can easily see I have been continuously over charged every month. Look like you guys either changed my plan and raise billing rate but I don't understand why it has been changed and, in this situation, what is the point of 12 months agreement.

Invoice Data kWh Usage Total Invoiced Amount Expected amount as per my calculation Difference over charge

6/5/2021 65 $10.32

7/6/2021 1124 $74.04

8/4/2021 1337 $106.40

9/2/2021 1234 $107.42 $90 $17.42

10/4/2021 1075 $80.17 $65.50 $14.67

11/3/2021 1056 $76.90 $62.50 $14.40

12/5/2021 1062 $78.46 $63.50 $14.96

1/7/2022 1225 $105.37 $87.70 $17.67

2/6/2022 1300 $117.74 $99 $18.74

Total $97.86

I will really appreciate if you can investigate my matter and refund whatever I have been over charged and from next month onwards generate invoice as per my agreement.
Desired outcome: I will really appreciate if you can investigate my matter and refund whatever I have been over charged and from next month onwards generate invoice as per my agreement.
This review was chosen algorithmically as the most valued customer feedback.
They deceived their rates when I signed up it changed 2 times 2bd 2b 669.00 dollars there is no way I am using 3665 kwh a month they lie cheat and abuse I am a single mother they are using us to use the government I have emailed them and made serval complaints they had someone come out and check it out all they did was turn the electric on and off from...
Read full review of Gexa Energy
This review was chosen algorithmically as the most valued customer feedback.
I just moved into a 1 bedroom apartment three months ago. My thermostat is set to 86 degrees, and I don't use much other electricity. My first energy bill was $264.76 on 5/10/21- The second bill was $841.10 on 6/11/21- The third bill was $340.79 0n 7/12/21. Invoice 1...
Read full review of Gexa Energy
Gexa Energy
-
Overbilling
My electric bill is over $700. My account is showing a meter reading of 5 numbers. My meter only has 4 numbers. This is not the first time this has happened. When I started with Gexa I was overpaying as well. They came out to read my meter and I ended up with a credit of over $1000 dollars. Also my TDU delivery charges are outrageous! $163.63. You're already fleecing me, now you want more? My current meter reading that Gexa is charging me for is
38914.

Below is my meter. As you can see, it only has 4 numbers.
This review was chosen algorithmically as the most valued customer feedback.
Gexa billed us $360.00 after a disconnect request was acknowledged 7 weeks ago. talked to Philip cp36c (id number) and was left on hold. Gexa ignores disconnect requests and even account closings, and hopes to get revenue by repeated billing.
Read full review of Gexa Energy
This review was chosen algorithmically as the most valued customer feedback.
I always paid my bill online and had a past due amount and clicked to pay the past due since the new bill had just generated. Once I clicked and entered, I noticed the remaining balance said $0. I looked at the payment activity and the full balance was shown submitted. I called customer service 30 seconds later and could never get connected with anyone. The...
Read full review of Gexa Energy
Gexa Energy
-
started to overcharge by 4 times even before the contract ended.
Same as many other here. Gexa started to overcharge me even before the contract was up. Did not inform me about any price increase or plan changes. Since I was on autopay I couldnt do anything until after 2 bills. I called customer service and they did not help (like others here). I cancelled and moved providers and got a good rate again. I did not want to pay my outstanding bill because they cheated. They sent the bill to collections and now I get robo calls everyday. Gexa is the worst company with deceptive business practices. I've complained with BBB as well and left 1 star review on Yelp as well and suggest others here to do the same. This company should not be allowed to do business with deceptive practices.
Gexa Energy
-
lack of customer service
I paid my deposit, and was told everything looked good and service would be connected i my name Feb 11, 2019.I have sent and resent documents to enrollment .[protected]@ gexaenergy.com 12 times each time im told crs would review and call me back . To begin with, I never received any notice that there was a hold, I simply didnt rec a bill in March which prompted me to call and find out why. I was told the previous tentant had a hold on the meter. and i needed to send in lease agreement and a copy of my ID. We are now in May, and again with out notice i have no power and had just went shopping. I have lost approximately 350., in groceries and 2 days work trying to my power restored. i hve been hung up on 4 times. and still have a refrigorator full of now wasted food, and no power. but you will want youir bill paid promptly an y family needs to survive. I can not take on another job. because your customer service agents. provide faulse information. . and dont want to attempt to look up an account . instead i get hung up on.
Gexa Energy
-
Billing errors and overcharges!
At the time my contract was up, the bill was lower. The bill remained lower for months and then I received BACK BILLING for hundreds of dollars billed at a rate almost TWICE the ESTABLISHED RATE. When I contacted customer service, the lady stated she couldn't do anything but would have another representative call me. I waited for days to receive a cryptic email (not the promised call) which did not address the billing errors and the overcharges. I called the number and through two days of both email attempts and phone calls, I was never allowed to talk to a supervisor and only told that a supervisor had been emailed. The exact words of the only representative I was allowed to speak to were that he was "only the messenger". I was offered a "courtesy" credit of less than half of the overcharges and a contract renewal. Obviously, all of my accounts are now established elsewhere. The unethical practices demonstrated throughout the process included: • CONSISTENT BILLING ERRORS over the period of four months. • The company "correcting" the billing errors at a rate almost TWICE the ESTABLISHED RATE. • NEVER PROVIDED THE NAME AND CONTACT INFORMATION of the OBSCURE "SUPERVISOR" who was the only one who could make decisions. • Brief emails were the norm for attempting to make the situation "go away" rather than a discussion of the company's errors and an ethical means for correcting those errors. • A representative who was only the "messenger" by his own words, who felt the need to go on a rant about how he was not required to provide me information of what he discussed with his supervisor. • I was offered a SMALL DISCOUNT AS A "COURTESY" WITHOUT ANY STATEMENT OF THE TRUE INHERENT ERRORS COMPLETED OVER A PERIOD OF 4 MONTHS AND WAS TOLD TO PAY THE FULL BILL ANYWAY because that would take weeks. I HIGHLY RECOMMEND AVOIDING THIS COMPANY AT ALL COSTS. I used them for years without a problem; however WHEN THERE IS A PROBLEM, EVEN IF IT IS THEIR FAULT, IT IS UNLIKELY THAT YOU WILL BE ABLE TO SPEAK WITH ANYONE WHO HAS THE CAPACITY TO MAKE A DECISION. There are clearly ONGOING UNETHICAL AND HIGHLY QUESTIONABLE PRACTICES within Gexa operations.
Gexa Energy
-
variable rates
2/23/15 Today I spoke with a customer service representative (male) about signing on with their 6 month contract for electric service. He informed me that the information which they advertise on powertochoose.com was not correct. Even though the website shows the fix rate prices - its not correct. He explained that their prices change every month depending on how much kwh usage you consume. For every additional 100 kwh you use - the price goes up. I was very angered because as a consumer you will never know how much your bill will be every month since they change the rates on you. Basically you are at their mercy. And they do NOT HONOR THE RATES posted on powertochoose.com - they intentionally DECEIVE the public while binding you in a contract. Shady underhanded and manipulative. I pray a double curse of financial ruin upon this company.
We are here to help
16 years' experience in successful complaint resolution
Each complaint is handled individually by highly qualified experts
Honest and unbiased reviews
Last but not least, all our services are absolutely free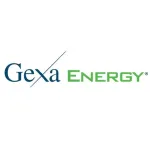 Gexa Energy contacts