Alabama Power complaints
134
Alabama Power
-
Appliance department, assurance customer service representative
I've been calling all of these departments for the last month about my heat/AC unit. I purchased it 07/2020.. The respond from assurance was there is no companies in my area to fix the problem for weeks. I've been calling customer service, appliance, and merchandise department. Everyone keep sending me to assurance because that's who my warranty is with I understand that. I have been paying for this AC for 2 years, also have a 5 year extended warranty. There not handling the problem me and my children have been burning up for the last month due to no AC but I still have to wait for different action to take place waiting on different departments to do there part and at the end of the day. I still haven't received a solution about this problem. The location that represents me will be Alabama Power Prattville Alabama location. At this point I need legal representation to handle this concern. Awful experience with this company
Alabama Power
-
Budget billing increases too much for ss increases
Since 2018 my budget billing with Alabama Power has risen from $161 to $203, to $219, and now $242. I am a senior citizen who will be 70 in September, and only receive income of $936 Social Security per month. Nothing at my home has changed since 2018, except for my A/C dying, and I cannot afford this huge increase of $80 per month on my electric bill. I think these increases have gone on since the new meters were installed, and those meters must read higher than actual usage, because I cannot imaging why my electric bill is running so high for one old lady in a mobile home.
Desired outcome: Investigate the meters, lower my budget billing back down to $161 per month, and stop sending me shut off notices when I have a regular bank payment every month!
Alabama Power
-
Power outage
Our power went out from about 4:PM to 9 PM today. The same thing happened about two weeks ago. It was a beautiful day both times. We have lived here since 1993. It generally happens a couple of times a year. Now, here is the strange part. It is always the same 2 square block area. I have driven around and the lights are on outside this area. There were no trees down in this area. this tells me that there are only two possibilities, total incompetence or willfully choosing not to fix the actual problem. This is not acceptable.
Desired outcome: Fix the actual problem.
Alabama Power
-
Customer service
Employee in Greenville Alabama office that i encounter was very rude, sarcastic, and didnt let me explain the problem I was having before she cut me off...I was very piss and remain calm being I have a career that requires such ...I didnt get her name being I was so digusted with her response to me...but she was seated near the exit door a white female with glasses
Desired outcome: Teach your employees how to talk to their customers in a respectable and desire manner that would like for someone to speak to them!
Alabama Power
-
restroom problem jasper ala store
they only have one bathroom an it was for handicaps..so I looked around saw one for women since I am a woman an I was there with my daughter...I headed that way the clerk started yelling that I couldn't use that one then a guy moving appliances started back talking me rudely acting very rudely an making me feel like I didn't have any sense in front of my daughter there was no sign saying that that restroom I was attempting to use was for employees..he just kept running his mouth at me as me an my daughter were trying to leave the building..this store needs attention it smelled in there an the floor was dirty they need a woman's bathroom I don't appreciate being embarrassed nor my daughter..this employee needs to be talked to or fired an the clerk to for yelling across the
Alabama Power
-
Billing
For last month and this month, I recirculating an email from A.P. stating that my bill was ready to be viewed & paid online. So, I login, and the account shows a balance of $0.

When this happened last month, I went about my day after, because my account showed that I didn't owe anything yet.

Some short time after, my power was cut off without warning.

I took time off work unexpectedly to drive to A.P.'s location in Montgomery, all the way from Prattville where I live, to get answers.

When I got there. I got zero answers, and was instructed to pay with my debit card at a kiosk in the entryway, with a machine that resembled a casino slot machine.

Fast forward to this month, and same situation is now happening again. Email says I owe money, but online account shows balance of $0. It is insane to think that it is this difficult just to pay my power bill. I haven't even been able to view the details of a bill, I have no idea if I have paid any fees or not.
Desired outcome: I would MOST prefer that Alabama Power send me a paper bill via USPS mail, and allow me to pay via paper check.Plan B would be for them just to fix their online account system.
Alabama Power
-
Alabama power company over charging?
My power bill has always been no more than $250 a month. We have not changed or added anything as far as power consumption at all, and our bill has reached $450-$550 a month for the last 6 months, that's not a 5% increase that's more like a 50% increase what can I do to get this checked into, sorted, and corrected? I believe I am being over charged massively and an investigation needs to be started!

- Mr. Johnson
Desired outcome: An investigation on Alabama power prices/inflation and reimbursement or credit of over charged each month.
Alabama Power
-
Trees growing through power lines going to power off where I live at because not keeping it good
I've been complaining about this for about two or three months now had someone call me back some Bad Wolf, we was out of power for about 4 hours yesterday, because of this problem, I can not get no one to call me back, we pay are power bill just like every one else does, and that's including the prison out here I keep it clean the hallway up to here but from their own down 23 toward Nashville Highway to the end of the power line, and hasn't been clean out or maintained it in years I'm now a cancer patient I have got passed fed up with this,
Desired outcome: To meet with someone and to have to start maintaining our power lines to from prison up
Alabama Power
-
Power bill
Alabama power allowed a fraudulent account to be opened in my name and is not even assisting me with getting it removed of my credit and even allowing me to take to someone about a payment plan. I've been a truck driver since 2019. My last address I received a refund of the deposit. I've lived on my truck since 2019. I have attempted to resolve this to no avail.
Alabama Power
-
Disconnected on Saturday @ 2:30ish p.m.
I work nights, and I'm paid bi-weekly. I manage a private store and work 5-6 days weekly, at a minimum. When I'm getting ready for work on a Saturday, SATURDAY mind you, and not informed at all that my account is subject to disconnect, I find out in the shower in pure darkness. I pay it immediately cause the $$ is not the issue. So, No power till Monday? (: thanks a lot. I mean heck, you turned it off on the weekend when no one is working at your business, but no way of calling or informing you what is happening… till Monday? So you can't turn it back on even after I've paid you? Why have a service to call? It's not available on weekends but you turned off my power on the weekend took my money and give me nothing till the the 1st of the week? This is outrageous
Desired outcome: Better service, compensation of time and discomfort, helping others not have the same issue.
Alabama Power
-
Not working with a payment arrangement
I have been off work since august of 2020 and need a payment arrangement until November 25 on a fixed income from being sick with covid can not stand long Please help account #22653-51097. You may reach me at 3345435820
Desired outcome: extension of bill
Alabama Power
-
Electrical Service Line Maintenance, Distribution Box Installation
The Installation of the Electrical Service Distribution Box at 202 Pebble Creek Drive in Ozark Alabama fails to meet both standards of workmanship and code requirements.

The haphazard and helter-skelter installation of this unit is an eyesore both to myself and my neighbors.

The digging also removed my surface survey stakes and I can not locate the iron pin.
Desired outcome: Reinstall and level distribution box, restore and compact disturbed earth
Alabama Power
-
A power pole leaning really bad and has the mast on my house tight as a zipcord and leaning also. It has been like this for over 7 years.
There is a power pole behind my house, and it is leaning rather badly. Now, when we bought this house and remodeled it over 7 years ago the lines were removed for the demolition and after we had finished remodeling the Alabama power company had to come and reattach the same lines to my house. It wasn't quite as tight then as it is now, but it was still leaning badly. I had made several complaints to Alabama Power over the years and this situation keeps getting worse. I am told they have put in a service ticket and it will be taken care of, only to find out that apparently they can't find their own damn pole, and it is directly behind my power meter about 30 feet away. This is going to cause some serious problems when it either rotten or falls altogether.
Desired outcome: for the power pole to be replaced in a timely manner and my house to not be damaged!!
Alabama Power
-
Refrigerator
Cimplaint! ALABAMA POWER will not adequately service (fix) a warrantied refrigerator. I am so disappointed and frustrated besides feeling unappreciated. I have been a customer for over forty years with multiple accounts and purchased many appliances from my local store. A refrigerator in my rental property has been not cooling since July. I have lost over $100 a month due to the inconvenience to the renter since that time. Being retired and on a fixed income, this hurts.
With more calls to the 800 service line and more emails than I can count, I visited our local store for help. Even their calls and emails to the those "in charge" have been unanswered. Each time a repairman is sent out, parts are replaced but nothing changes...it still won't cool. Evidently, quality of service is not of concern as much to them anymore. Note, I have been patient, pleasant, and hopeful, especially in light of COVID and Hurricane Relief efforts but it is a fact, I have been treated unfairly
Desired outcome: At this point, a new refrigerator!
This review was chosen algorithmically as the most valued customer feedback.
Alabama hired the company known as Ashplundh Tree Trimming Service (from HELL) to go around and trim around power lines and trees on everyones propery that Alabama Power took a right away on. I have never given my permission for Alabama Power Company to take 30 feet of my property for their right of way. I have 3 acres of woods and several kinds of wild...
Read full review of Alabama Power
Alabama Power
-
Lineman refused to stop for a SCHOOL BUS!
To those concerned,

At 1510 hours on 14 September 2021 while driving East on Highway 160 near Old Hayden road, I observed a Alabama Power Line Utility Truck which was directly in front of me traveling the same direction fail to stop for a Blount County School Bus as it stopped in front of the Ark academy going the opposite direction.

The school bus was clearly and fully stopped but the driver kept going putting the safety of all at risk.

I took a short video of the Alabama Power Truck and it's markings.

I am a retired police officer and have a lot of respect for Southern Company. I am sure you would want to investigate this ASAP.

My contact information is [email protected]mail.com
My cell phone number is 205-296-1250
Desired outcome: Reprimand.
Alabama Power
-
Repeated service interruption and rates
Over the past 5 months I have experienced multiple power outages and surges that resulted in fried a/c components and blown heating elements in my stove, and dryer. Fried a washing machine and a home computer a tv and a lamp. Not to mention enjoying the Alabama heat with out a/c. Yet my rates have increased while service has decreased. Maybe trimming trees and maintenance would help I don't know. I hat I do know is I loose power at minimum of once a week and am fed up with it. Get it together people.
Alabama Power
-
Power reliability
Since April 21, 2021, my power service has been out 21 times. Each time, I have notified Alabama Power about the outage. I have spoken to customer service a few times and they will transfer me to engineering. I have received one call from engineering, but they no longer respond to my calls or emails.
Although the automated response email says that someone at Alabama power will respond to my email in one -two business days, I don't receive a call or return email to my notifications.
Desired outcome: Reliable power service
This review was chosen algorithmically as the most valued customer feedback.
I live at 555 brothers avenue in wilsonville, alabama. I have 3 acres of mostly woods. The subcontractors from asplunk? Were hired by alabama power to clear the lines. They unnecessarily used their big trucks and came on my property and cut out the tops of my trees and Left gouges on my property, some at least 1 foot deep and all my grass is gone. I don't...
Read full review of Alabama Power
This review was chosen algorithmically as the most valued customer feedback.
On 8/4/2021, sub contractors were working on a line that has been on the ground since Hurricane Zeta in the woods down from my 91 yr old Mother (Juanita Miller) at 82 Miller Dr. in Sylacauga. For what ever reason they decided to drop the box with the cable and cut the line for her cable and phone to her house. It evidently also caused a spike which...
Read full review of Alabama Power
We are here to help
16 years' experience in successful complaint resolution
Each complaint is handled individually by highly qualified experts
Honest and unbiased reviews
Last but not least, all our services are absolutely free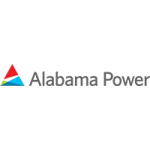 Alabama Power contacts