ADT Security Services complaints
424
ADT Security Services
-
unethical business
If you google "ADT Complaints", you'll learn all you need to know. I'm writing this review to add my voice to the number of complaints out there. They are misleading in their sales pitch, don't explain the terms of contract, and literally keep hanging up on me when I try to cancel. Never, ever give this company your business.
ADT Security Services
-
unethical contract
ADT broke the contract November-January. I wrote the company as asked to release me of my contract without penalties fees and have been ignored. In November I received notification the bill would be changed. I called and asked if they could honor the contract at agreed upon price a year and a half ago. I asked for my contract to be sent to me. A week later I received a notification stating "Dear Valued Customer" "We were unable to locate your contract". I did find my contract and it states if I write in a letter asking my price to be moved to the agreed upon amount and if it was not done then I can be released from my contract without penalties. I did write a letter with the letter stating they could not find my contract and with the contract agreement. I have tried to rectify the situation with two reps and a manager and all have given me the run around. One lady said she can reduce my bill to 29.99, when I told her I didn't want that and still wanted out of my contract she said I could wait to hear from a manager 24-48 hours later. Then later that night a nameless manager left me a voicemail, so when I called back, a new rep said they made the mistake and refunded me the money and that they could reduce my bill. Then I spoke to a manager Shameika Jefferys and she was saying I was rude and that ADT did not make a mistake and that I am not right. She said there is no way I can be released from my contract. I asked her to have her manager call me and she said that she would not. I then asked for her manager's name and number- she would not provide a email or phone number. She gave her name but I have not heard from her yet. These people are super hard, talk over you, and try to do everything but admit that I did what the contract states. So annoying.
This review was chosen algorithmically as the most valued customer feedback.
On May 30, 2015 I had a security system installed by ADT with the provision that I would receive a $100 VISA Gift Card with my installation. I was to "...allow 8-12 weeks for delivery from receipt of rebate form." I sent my rebate form on June 1, 2015; receipt of which was acknowledged by ADT. It is now January 5, 2016, over 32 weeks later, and no gift card...
Read full review of ADT Security Services
ADT Security Services
-
alarm system
We just upgraded to ADT Pulse. We were told that the installation fee would be $21.25 as a "special" for being existing customers. We were also told that we would save money each month by upgrading to pulse and by paying monthly. We just received a bill for $99.00 for installation. The bill shows the $21.25 we payed, but now they want an additional $99.00 for the cell guard--that is apart of pulse. Complete misrepresentation! The monthly bill went up to $70.00 a month--15.00 more. I was on the phone for 30 minutes-talking to 4 people because no one could figure out the extra $99.00 charge. I feel completely hoodwinked by this company!
ADT Security Services
-
home security
Gotta love sales people... Once they make the sale, then you are dust in the wind to them! We had our system installed a couple months ago... Had a heck of a time getting it to work, supposedly because it was the latest and greatest base unit?!? The technician was out here while we had a sitter over and could not get the pulse system to work... He went through different units, reset them multiple times and then said we needed to open ports in the comcast router... Ok, why? That opens security holes in our internet?!? So we need to make our internet vulnerable to hacking in order to make our home safe with the security system?!? Effing ridiculous... He got it all to work and we could access the phone app as well as see all the triggers on line at myadt.com. Then... Our router was acting up, so we had to reset it. Now the pulse has not worked since 12/4 and we cannot see anything on line nor use the phone apps?!?! What the hell are we paying for? Now we have to have a technician come out, were told there may be a charge and that he should not have to open ports... We shall see?!? The representative on the phone was rude and ignorant and did not want to hear what I was telling her had to happen when the technician was here... Because she knew best because the notes on the account told her so?!? The tech never even wrote notes about returning and getting the system to work?!? Dum-basses...
This review was chosen algorithmically as the most valued customer feedback.
Unlike most legitimate companies, atd does not allow you to cancel your alarm services via their user account system and they require you to send a written and signed request for cancellation. They give no confirmation of receipt of my cancellation fax. So i e-mailed them and received confirmation that my account was closed. Even then, they continue to do...
Read full review of ADT Security Services
ADT Security Services
-
senior medical alert
We have subscribed to this service since 2011 for my mother-in-law. Last week she had a problem with a transmitter making noise. She called ADT and was connected to a "customer service representative", who was anything but that. He was rude and, and totally unhelpful. ADT wanted $80.00 for a 15 minute service call, and $130.00 for anything over 15 minutes. She explained that she was 90 years old and on social security, he acted like he could care. She called to cancel service after the incident, and was met by other rude "customer service representatives". My wife and sister-in-law called today to cancel, since WE pay the bill, and they talked with the "customer service representatives" 4 times before adjudicating the matter, then they had the nerve to try and talk us into staying with this poor company. They are billing us for an extra month as 'you have to give us 30 days notice before cancelling'. NOW WOULD ANYONE WANT TO DEAL WITH SUCH A COMPANY. We have switched to Bay Alarm which has a much better rating and seems like better, more personable employees.
This review was chosen algorithmically as the most valued customer feedback.
I have not been a client of ADT acc no;(EXE00001) for at least a year and a half. About 4 months ago i started getting SMS's saying that I have been handed over to a debt collecting company. I contacted the company regarding the collection and they could not give me any information or provide documentation why I owe the money as per ADT. I have requested...
Read full review of ADT Security Services
This review was chosen algorithmically as the most valued customer feedback.
ADT tech service and customer service is horrible. Malfunctioning fire alarm that was "free" with my initial installation was going off no-stop. Called ADT and the tech on the phone told me the batteries need to be replaced. Got a on ladder with him on the phone and informed him that there weren't batteries in this system. He said he would have to send a...
Read full review of ADT Security Services
This review was chosen algorithmically as the most valued customer feedback.
As per my initial call with ADT security service I just wanted to have an on-site free analysis and estimate to check if the existing old equipment can be used or need to install new one and what will cost to me. Technician came on 24th July 2015 and informed me that until he installs and test he may not be able to provide the detail what I am looking for...
Read full review of ADT Security Services
ADT Security Services
-
contracts, customer service
Absolutely amazingly bad. 2 hours on the phone, on hold, transferred, hung up on during transfers...NO ONE seems to be able to be the right person to change my account address. I told them that the initial installation house was temporary and it was being sold soon, and they assured me I could move the equipment to my own house (I bought this for my mom's house originally, and we've since sold the house.) I cannot get through to them to cancel the billing on the original house, they LIED to me about the contract just rolling over to a new address (I am now on the line for a whole new 36 month contract...none of the previous months count now) These people are impossible to get a hold of, they only have customer service available for buying a product. Their service is HIDEOUS for existing customers. DO NOT SIGN UP WITH THEM.
ADT Security Services
-
poor service delivery
I have been awaiting adt security kzn to come through and attend to additional work that needed to be done our on premises. Colleen chetty from adt is the sales rep who assisted me with a quotation which I accepted. Last week I called colleen as it was brought to my attention that adt had debited out account for the work which was not done. Colleen advised me that on the 25th september 2015 a job card was created and that in fact the work was done. I advised that it was not done. She promised to get back to me but instead I received a call from beauty in the technical department asking if their technician could come through the next day. I advised that we work during the week and i'd get back to her. I received a call from colleen advising me that she would ensure that the debit order that was loaded on the system for the work that was not done would be cancelled so no debit order would go off our account. On friday 2nd october 2015 the debit order went off our account, I contacted adt an asked for the manager vaughan pillay to contact me regarding this matter. Vaughan called me and advised that once the funds reflect in their account they would do an immediate transfer into our account. Yesterday I contact zodwa nkomo in their accounts department and she advised me that the funds were in their account and that she was awaiting the go ahead from their finance department to release the funds in my account. Today I emailed both zodwa and vaughan and was advised by zodwa that the funds would only be paid into my account on friday 9th october 2015. She advised me that there are procedures that needed to be followed. I have all my correspondence with adt on email where they have messed me around regarding this payment. Now they don't reply my emails. They haven't sorted out the faults at hand nor have they done the additional work needed yet they make me wait for my own money. They have loaded a fraudulent job card/invoice on their system just to ensure that their sales rep get commission? I have been advised that procedures were not followed when the job card was loaded on the system yet I must wait for these so called procedures for my money that was taken unlawfully... Disgusted.
ADT Security Services
-
Door to door sales
Door to door sales is unsafe for both parties involved. That being said, adt sends 3 people to the doors of senior citizens living alone. Their sales people are aggressive, high pressure and rude. They will not stop talking and they will not leave short of having a door slammed in their face. Most seniors were raised not to be rude to people so this is hard to do. When I personally told them that I was not interested, I was told that my dogs could be shot or fed glass. This is not the way to get customers. I have used adt in the past and what I got was a phone call asking me if I wanted them to call the police! That certainly not keep a dog from being harmed. I will never use adt again. Not so much because their service was lousy but because of my experience with their horrible sales staff.
ADT Security Services
-
alarm system
I called at to advise the keypad in our business had a warning light they said they did not know what was the issue and would have to send someone to take a lookt at it and earliest apt was next tuesday, this was on wednesday. The following day our alarm system is completely offline. I call them to explain our company has housand of doars of computer equipment which hilds sensitive information and we needed the business protected at all times. They told me cant have someone there till tuesday. I called again and spoke to someone and said they would escalate it and i would have an answer in 24 hours. Its sunday and still no call from adt. We spent thousands of dollars to keep our business secured because we thought there wre the bedt but if they are willing to keep a business compromise for a week. Then they are one of he worst security companies.
ADT Security Services
-
home security
I haven't worked at this hell hole in almost two years, and I still can't sleep at night thinking about some of the things I'd say to people to get a sale.

I worked there for only three months, but I will never get over how I was treated or how I was TRAINED to treat others.

It was disgustingly unprofessional. People actually smoked e-cigs INSIDE the sales floor for a while until corporate *thankfully* got word of it and prohibited it.

After training, I was excited about the opportunity. I'd just gotten my bachelor's degree and needed a job. I got hip to the tactics pretty quickly, and it wore on me every single day to go in there.

Top sellers, well-liked people, and people who were family members and/or friends of managers got routed the best calls - people who had high credit scores. Low sellers got calls with the worst credit routed to them.

"Oh, you don't qualify. Is there anyone else in your house we can qualify? What's their social security number? Oh, they didn't qualify. What about a neighbor? Can you call someone on 3-way? I just need verbal authorization to run a quick check...go ahead with your social."

Seriously...NO. EFFING. JOKE. Those were actual things I'd say to people. Poor people. Single moms with four kids living in a two bedroom apartment whose neighbor just got robbed. Widows who'd JUST lost their husbands who were alone for the first time in 50 years who were scared, lonely, and just wanted to feel safe.

I'd sit and cry at my desk over the welfare of some of the people I spoke to. I was obviously not a top seller. I spoke to these people every day. It still haunts me.

The ONLY positive thing that happened while working at this shady dump is the motivation I mustered to fervently seek employment elsewhere. It took me everything I had to finish out those final days while interviewing with the MOST AMAZING company I'm currently with.

Do not work here. Do not purchase any products from this vendor. As much as I wanted to say, "EFF you; I'm OUT!, " I left with grace and integrity - two very important things that this place lacks. That and ethics. There are absolutely NO ethics, and the BS they sell the new-hires is the same BS these newbies will try to sell you.

I really hope this place ceases to exist, and - as is - I will be delighted to see its demise.
This review was chosen algorithmically as the most valued customer feedback.
My experience with adt... A few weeks ago my mother had passed away after her passing someone attempted break to in at her residence. So to secure the house we immediately thought adt security let's get that installed. I contacted adt and set up the appointment for the soonest available date. The adt installer shows up at the house monday july 13th around...
Read full review of ADT Security Services
ADT Security Services
-
unauthorized charges without my knowledge
As I talked with someone on friday they told me everything I needed to hear to get the service reactivated. Also promised that I would get my $100.00 back. I notice in my checking account they charge me a month and 1/2 month worth of charges that I was not aware of not one time did they say anything about this friday the day I talk with them. I am very upset because I would like to know how many other customers they have did this way. Making unauthorize charges to your account without you knowing. This is a potential lawsuit and I want it to stop because I know this has effected many other people that do not have it to pay. I work everyday and this made a very inconvenience moment in life. I do have to buy groceries and other things afterall you already took 100.00 to sign up for the security system that you promise I would get back and then you took additional out of my account I am not happy about this at all!
ADT Security Services
-
repair service
Called several days ago to have a tech person out to fix our alarm system. They have scheduled 12 pm to 5 pm and informed the tech I wouldn't be home until 3pm. Will it was 5 minutes before 5pm. I waited since 3pm and no service. Called adt and was aware they scheduled from 12 pm to 8pm. Who the hell wait 8 hours for service. I got a life too, not just you adt! You need to change that schedule appointment system if you want to keep me as your customer
This review was chosen algorithmically as the most valued customer feedback.
Recently moved into a house. Last night at 9 PM, Kristen from Safe Haven Security showed up at my door, claiming she was sent by my Realtor because I needed ADT Security, and my Realtor made the appointment. I told her I was not notified, and was not interested, but she persisted in harassing me to buy her system. I therefore kept repeating myself like a...
Read full review of ADT Security Services
This review was chosen algorithmically as the most valued customer feedback.
This has to be the worst Company I have ever had to deal with. I am writing this complaint late because I have no other choice. I first tried to get service and made an appointment in August, 2013, after going around in a circle with "no show appointments" some one finally showed up in November, 2013 (three months later). The service was put in. I had to...
Read full review of ADT Security Services
We are here to help
16 years' experience in successful complaint resolution
Each complaint is handled individually by highly qualified experts
Honest and unbiased reviews
Last but not least, all our services are absolutely free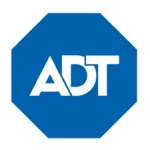 ADT Security Services contacts