Accor Plus
-
Membership
I was a paid Gold membership and during covid lost my bookings and the Gold one night stay.

I have been in a recent email saga with rude staff, hurtful name-calling, refusing to address the issue and refusing to escalate the matter to a senior person.

I have also requested a cancellation of an upcoming hotel booking (within T&C) and they continue to ignore this request.

I wasn't able to use my points due to covid, in fact the stay organised last nov was cancelled due to government restrictions.

They just cancelled all my points (my complimentary GOLD membership paoid) stay, without any reminders or notices. I messaged them directly on the day they notified me to coerce me into paying more money and stay at a hotel before 8 June.

The email chain continues to ignore any of my complaint's or requests to escalate the matter, and I have ended up being on the end of hurful name calling. Given I am currently as I type this email in hospital from a life threating post op infection, the customer service person calls me Mrs Coffin.

That was to top off her very inconsiderate and rude emails.

Please help.
Desired outcome: REINSTATE MY POINTS OR Cover my upcoming booking.At the very least get my upcoming booking cancelled as its within the T&C to cancel before 21 May.
Accor Plus
-
Non cooperation attitude of pullman reservation staff
I am accor plus member I was having certificate of 5500 plus taxes accodation in pullman or novatel delhi. Though onlime it was showing avilable the reservation guy pradeep sahu replied that there in room in hotel. It seems members have been treated very badly in accorplus. Second incident I requested for early check in pullman there reservation guy Himanshu Duggal again asked for extra charges. I think Accor plus membership must not be taken as staff has become very non cooperative and worst for helping members
Desired outcome: Kindly give early check in and kindly use my certificate.
Accor Plus
-
Being cheated about the price of membersihp renewal
On March 2, 2022, I was called by the sales agent In Indonesia to renew my Platinum Membership. She said that there will be no other promo like this. This is the cheapest one. I only need to pay Rp. 2.280.000 to get 1 free night. I said oke.

On March 4, 2022, i received an email from Accor Plus to renew my membership only Rp 2.280.000 for 2 free nights. So I called the sales agent & asking for the explanation. She said the the email was mistyping. I can understand the human error of mistyping but I want an email to explain that the previous email because of mistyping.

2 weeks, no news from the sales. So I text her again with all the capital letters showing how mad I am. Then she asked me to write an email to member service to complain. Can you imagine, 2 weeks I was ignored.

So I email the member service and someone called me a day after my email saying the same answer. My answer is still the same, I want an email stated that there was a mistyping. Very Simple. She also email me saying that they will investigate it. More than 1 week, no news.

No one take this issue seriously. Very bad the big company like this ignore the issue from the member
Desired outcome: I would like them to update my free night stay as they mentioned in the email which is 2 nights
Accor Plus
-
Pullman thamrin, jakarta
Ordered 2 main course at LeChocolate, 3 drinks for 3 pax, but finally third person left not more than 10minutes, billing payment charged with 33, 3% discount.
Management hotel has given written permission, but the security at lobby did not give the permission. There was no synchronized between Management and Security lobby hotel.
Benefit free breakfast Platinum member may not have breakfast at hotel restaurant, only have benefit free breakfast at lounge with limited food menu that not sure met our expectation.
Anyway thank you for PULLMAN THAMRIN, JAKARTA.
Desired outcome: Do not make other members should have matters like us
This review was chosen algorithmically as the most valued customer feedback.
I am writing this email to complaint on your service level of the Accor Plus Membership program. On 29 Dec 2021, your sales team memeber made a call to promote the Accor Plus Membership offer to me, she made it clears that it's doing a special limited promotion that by confirm to join the membership on 29 Dec 2021, I can entitle to have 2 nights free hotel...
Read full review
Accor Plus
-
Accor plus membership
No answers as to why membership suspended, if and when I took my free night accomodation in the past year, no return phone calls as requested via phone or emails.
One section asks you to ring another and still no answers. Why do they call one section customer care? What care. More like who cares.
24 hours Monday to Friday. Joke
My number 0402946093 Australia
My money was taken out immediately. How long does a simple courtesy call with answers take
Desired outcome: Answers,apology, refund my years fee and call it quits
Accor Plus
-
Accor Plus Memberhsip Benefits
I have renewed my membership with expiry unti l Dec 2021. I have not used this card at all due to lockdowns and restrictions. Then when I am to book my complimentary night, the hotel reservations said my membership does not show any complimentary/ stay plus benefit.

I called up several times with Accor and hold on call for a long time in all cases, but no one picks up my call

This is a rip off as I paid $399 for this.

Daryl O
Desired outcome: reinstate my complimentary night
Accor Plus
-
Membership
After hesitation joining Accor from past experience, we knew that it would be difficult to book or stay anywhere which we have not even dined using our membership either.

Just spoke with a customer service representative who was not only unhelpful, rude & cut me short but I believe a full refund should be allowed if a member has not used any of the services offered.

Financially, the refund would greatly help us & ease the stress of not being able to use this. I will never recommend Accor nor would I renew another membership as your more than happy to take our money but very deceitful when trying to claim anything back.

I'm more than happy to take this matter further with the ACCC or ombudsmen.
Desired outcome: Refund for Tim Back
Accor Plus
-
accorplus membership extension
I have purchased an accor plus membership along with Discovery in Dec. 2019 to enjoy privileges in Thailand, a place I frequent, 2-3 times a year.

Unfortunately, besides that December when I was in Thailand, Covid happened, and I never made it back. Accorplus extended for 6months, Discovery extended for till Dec. 2021 and recredited my account as well.

I have got in touch with Accorplus, and they say they cannot do anything.

I think it is not fair. Living in Bahrain, I have no way of using it, and COVID including the restrictions have not eased. All airlines, accommodations, other memberships (paid and unpaid), have been understanding and amazing.

I was disappointed in the answer I got and I do not think it is right.

Regards,
Dareen

my email address is [email protected]com
Desired outcome: Refund or extension of membership
Accor Plus
-
My cancellation of membership was ignored by Accorplus Malaysian Office
Due to pandemuc, i called to cancel my membership but Malaysia office said that they cannot cancel my membership. I renewed my membership on March 2021. I cannot utilise the benefits because of pandemic. Even accorplus couldn't provide the benefits as promises. I would like the top management to take action on the matter. If accorplus couldn't settle my issue, i may bring this issue to next level.
Accor Plus
-
Membership
I have been a member for 5 years. Every year I get sucked in that the membership will be better that I will be able to book offers etc. This has never been the case you sell far more memberships than membership offers provided. I have also been harassed by sales people. The last one told be that unless I renew my membership my free night would elapse despite so many call into the Accor Team that I could not find a place to use my membership when I needed to use it! In addition I was not able to use it over the last week when I knew it was going to expire because of COVID-19 lock downs. I have not used 1 item available for me as a member for years but the promise that things will get better has sucked me in to keep buying a membership year after year.
Desired outcome: Free night reinstated and my membership extended to reflect my long term membership that has be brought on the back of untrue promises by sales staff.
This review was chosen algorithmically as the most valued customer feedback.
Booking made online, non refundable PUBLIC rate applied to the booking. Not the exclusive Accor Discounted rate. SCAMMED sent email to discuss issue, will be contacted within 24 hours NO CALL Left messages - On hold for longer than 20mins so you become a priority caller, no-one answers, leave your details, NO CALL BACK Call again, on two different lines at...
Read full review
This review was chosen algorithmically as the most valued customer feedback.
hi i am absolutely pissed off and mad right now i have been on the phone to you guys for days nearly a whole week now i have been asking about how to use discovery dollars and being told lies and different stories by your employees we were first told we could use it on flights hotels and everything then when we tried to use it we could not so we rang...
Read full review
Accor Plus
-
points not be allocated to my membership
I booked a reservation at the NovotelTwin Waters resort to stay the night of 7th September for one night with my family, I provided my membership number at the time of the booking and was assured the points will be allocated to my membership. I called a week after my stay and was informed I should wait a few days.Due to no points had been allocated, I emailed Twin Waters Resort, providing a copy of my reservation and did not get a reply. I phoned last week and was advised by one of your representatives that she will look into it and would call back last Tuesday and still no contact has been made. I am a very patient person but this is just not good Customer Service from the initial booking of the accommodation and and still nothing is . Please contact me as soon as possible to have this rectified. My phone number is 0421375182
This review was chosen algorithmically as the most valued customer feedback.
24 September 2019 Good afternoon We have just returned from the SO Amazing Chefs Bangkok. I draw to your attention the following, which caused the collective group considerable distress and disappointment: 1. The itinerary was unilaterally changed on very short notice - the tour of the floating and railway market scheduled for the 20th was brought...
Read full review
Accor Plus
-
membership fake promises
Your sales person roopa is seriously out of her mind firstly secondly I would like you to remove or else you will loose many customers! She promised me many things when she sent the person to my house for money and she took 15750 from me for my membership and she didnt gave me the coupons which she promised me but before that also I told her that I want to cancel my membership but she said the process will take 7 days and i told her that I want it before going to Goa but She said that your membership will be cancelled And when I m in Goa she sends the membership to my place and she was very unethical and very ill mannered and no respect towards your customers at all. I want my money back or else I'll file a complaint against you guys in the court and even your online employ Mayank sharma said you will get your money back...!
Accor Plus
-
becoming a member
Hi I don;t usually complain but I have got really stressed trying to resolve an issue so want you to know of this and actually resolve it for me. 5 days ago I got rung out of the blue and offered a membership for NZ$395. I a freind prevously said this was a useful thing when you are a regular traveller. I was told I would receive an email confirmation. I had no idea of what I had signed up to (ie not even the name of the programme) all I knew is that it was to do with Acor. No email arrived. I tried contacting the call centre and went to an answer phone and left a message. Over the last 5 days I have tried calling tried 9 times. Twice I left a message and have yet to get a reply. Twice I actually got to talk to a real person. Once (early on) someone rung me to say my email had bounced back. I gave the person my email again, plus an alternative and waited to get something. Still nothing. Seems like 3 x the email has not been correct at your end. Still don't have any confirmation of what I have paid for and what I need to do to activate it. One phone call answered the guy gave me a number 30840948797068AG Do I ultimately get something in the post that acknolwdges what I have purchased or is this a scam. If it isn't certainly not liking your view of how you value the cistomet experience and not actually that keen to use your services There are no categories in field below for poor customer service that i could see so picked a random one- assuming you contract out your call centre
This review was chosen algorithmically as the most valued customer feedback.
I have taken Accor plus membership after lot of follow up from their team. My membership no. is ​3084094 39283670 2 Due to marriage functions in my family and later on due to death of a very close relative I could not use my vouchers in my extended time. So I requested for one more extension of few vouchers. But the team here simply refused to cooperate...
Read full review
Accor Plus
-
complaint
Dear sir,

I tried to complaint in jakarta but nobody help me, therefore I try to contact you too, hopefully you can help us with this matter.

On april 24th, 2019 I was contacted by nunie as your marketing to join accorplus and promised that I will get 2 nights free at sofitel bali on lebaran holiday.
On april 25th, 2019 I dedided to join.
Today, may 6th, I try to booked for this hotel and the accorplus complimentary cannot be used as promise.
I contact nunie, she was very rude (so far from the time she was asking us to join) and blaming me for booking now.
Now is more that 30 days from the date I was going to book.
She said she told us to book far far further away to used the program but she did not say that!
Even if she did, should we booked 2 months ahead?
Last week I don't even have an id.
If she told me that I have to booked a hotel more that 1 month before, I wouldn't want to join at the first place.
I am a good member of hhonor and ihg with good record all over the world.
This is my first time meeting marketing that so rude, giving false information and blaming the customer.
I have record all the conversation with her in whatsapp and I believe you record my phone conversation with her.
I would like to cancel my membership!

More than my complaint above, just now she whatsapp me and said that she studied psychology, and she said that I was a bad person, and she swore that god will punish me and so on and so on. She keep sending me bad message and really annoy me. We have all proof on my phone.

I cannot email your customer care more that 256 character.
All your customer care phone said they will talk to nunie - which not solving any problems.
Is this how accorplus works?

I need information asap

Thx
This review was chosen algorithmically as the most valued customer feedback.
In November 2018 I signed up for an Accor Plus membership. The salesman was very convincing over the phone, he has called me on my work phone and I asked if I could think about it but he wouldn't let me go and added all these extras on my membership so I signed up in a matter of minutes, the call was over. A few days later I was looking into the membership...
Read full review
We are here to help
16 years' experience in successful complaint resolution
Each complaint is handled individually by highly qualified experts
Honest and unbiased reviews
Last but not least, all our services are absolutely free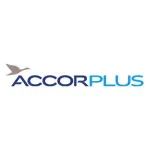 Accor Plus contacts