Kampgrounds Of America [KOA] complaints
86
Kampgrounds Of America [KOA]
-
Complaint about the owners of lake milton/ berlin koa
Hi

I wanted to file a complaint about the owners of The Lake Milton/ Berlin. Ohio KOA

We used to be seasonal campers at this location but left because of the way the owners treat people They treat seasonal campers very bad they are always making up new rules and treating people like children. They do not want seasonal people hanging out with other seasonal sites. If you have more then 10 people at your site they try to make you rent a pavilion to use we already pay thousands of dollars for our sites. This is just one example of how they treat seasonal sites. They take property off of seasonal sites when the people are not even there. There was a a lot of seasonal people that left after last season because of the way they were treated. The owners are always coming up with new fees for things i could list many other things but it would take to long.

Thanks for your time

David Getway

Email [email protected]
Kampgrounds Of America [KOA]
-
Koa Madeira Beach,St. Petersburg Fl
4/16/22 When we arrived at the KOA in Madeira Beach, St. Pete's we were checked in. They had an employee escort us to our spot. The gentleman helped my husband get the camper aligned how we wanted it. On the next day I received a call while at an event and they stated that WE had parked in the wrong site. He said we needed to return to the campground to move our RV. I was very upset due to it was very inconvenient and it was there fault. I reminded the person on the phone that their employee escorted us to the site. He stated that they had new employees and things happen. We had to leave the event we were at and go back and move our RV! This caused us to miss our event we had planned and ruin our evening. Very inconvenient and poor customer service! This should not happen to anyone! Mind you we were not compensated!
Desired outcome: We should at least get a night free at another KOA. Time losses, inconvenience, missed event, etc…
This review was chosen algorithmically as the most valued customer feedback.
Arrived to the Myrtle Beach KOA; advertised price was $76.30 per night plus tax. When my husband went to check in, he was charged $106/night. I screen shot the price we were expecting to pay and when the desk clerk was questioned about it she stated the pricing on the app is different than if the front desk takes the reservation. Funny thing is, they have...
Read full review
Kampgrounds Of America [KOA]
-
St louis west / historic route 66 koa holiday
Arrived Sunday evening 3/20/22 book through Friday for a weeks stay during my husbands work travel.

Terrible experience the worst we have ever had. We were double booked (we) and had to move to another site (my husband inconvenienced having to take time off of work ) in the middle of our trip, also the customer service here has been terrible , hung up on , no returned call from the supervisor after several messages and attempts to reach them.

Not to mention this campground shares it site with a graveyard! Not listed or even discussed. We will never return to this KOA and have been to several with great experiences.
Desired outcome: Refund and apology
This review was chosen algorithmically as the most valued customer feedback.
This is not the first time I have had a run in with this KOA owner Paul Castro. He is very rude and the first incident was him demanding deposit an full month payment before getting my info an what space I needed an duration. I refused to give before my card number so he became hostile and I was in shock how awful this man is very colorful choice of word...
Read full review
Kampgrounds Of America [KOA]
-
KOA and management
Came in at Sallisaw Oklahoma KOA 3/9/22 paid 75 dollars refundable deposit and 1 month 450 dollars on 3/11/22 my wife talked to manager and she told my wife that in June they'll kick us out my wife was floored because we've stay at over 25 different KOA and they say they charge 18 cents a kilowatt for power which is a California rate manager told my wife they should have told this to us when we came in which they did not being upset my wife found a closer rv to where I am working told KOA we would move either 3/13/22 or 3/15/22 manager called Back and said they would take power out of 75 dollar deposit and the 450 monthly rate would be gone this place is nice looking but manager is unprofessional, rude, lies, bad business, and belittles people who travel in rvs calls them mobile home people which most aren't
Desired outcome: Weekly charge or pro-rate and the remaining 200 or so and the 75 dollar deposit refunded I'm not asking for a full refund because fair is fair I pay for my time
Kampgrounds Of America [KOA]
-
Amarillo KOA Journey refused to refund our money
My wife reserved a cabin at Amarillo KOA Journey on Feb 3, 2020 for Feb 5, 2020. A storm front came in we found out weather conditions were dropping into the single digits and we attempted to cancel the reservation on Feb 4, 2020. The man who answered the phone on Feb 4 at approximately 10 am refused to cancel our reservation without a $106 fee stating they only cancel reservations for cabins 7 days in advance.

Confirmation # 10310213

Location:

Amarillo KOA Journey

1100 Folsom Road

Amarillo , TX 79108

800-562-3431
Desired outcome: Cancel without a fee. We have children with us on the trip and do not believe it is unreasonable to cancel within 24 hr of reservation especially when there's a storm in the area.
Kampgrounds Of America [KOA]
-
Staffing
Hi, I have a permanent site with you in your ft myers pine island location which we have owned for almost 2 decades. I have had an ongoing issue with your staff members at this location for nearly 5 years now! I am absolute fed up with your staffs negligence for hospitality and disrespect they show there guest. Whenever we issue a complaint to them about a dryer not working or club houses being closed several hours earlier than posted they file a complaint against me! Most recent is a complaint against me in regards to the shape of the outside and our patio of our permanent site, I will attach photos below. Please have toby O'Rourke contact immediately!
Desired outcome: Contact from ceo toby O'Rourke
Staffing at ft myers pine island koa have zero hospitality and maintenance manager Bob has got in my face on multiple accounts. Koa staff has run off numerous amounts of people, including but not limited to over 15 permanent sites. There lack of hospitality and respect has diminished over the years with no prevail from corporate.
Kampgrounds Of America [KOA]
-
Maintenance worker
Today I got home from work at 4:00 pm and had a very sketchy older man beat on my campers door very hard as I opened the door he started threatening me. The first thing he said was "I'm only going to say this one time to you. Stay off my lots. I've grated it three times today." Which I did pull through a empty lot 1 time. But he was screaming at me
Desired outcome: Employee reprimanded
Kampgrounds Of America [KOA]
-
Cancellation Policy
During this time of Covid-19, the cancellation policy does not always allow for a 72-hour notice. Furthermore, when a disabled traveler has issues that are out of their control don't have the luxury of 72-hour notice either.
During our one and only contact for a stay KOA Salt Lake City Utah our 2004 Ford Expedition had a transmission failure and there was no possible way to cancel in 72-hours as the failure was the same day as arrival. For a Company that is based on travelers with Camp Trailers, RV's, and Motor Homes the cancellation policy is very unfair to those who have breakdowns, to not even offer another stay night option.
Living on Disability and fixed low income it takes months and years to save enough extra money to enjoy a trip. I differently will never ever consider any KOA Campground for the remaining 20 years of my camping life.
Desired outcome: the normal amount had I had been able to give 72-hour notice
Kampgrounds Of America [KOA]
-
Lake oconee/greensboro koa-re:8999780
On 11/5-11/7 we stayed at lake oconee/greensboro koa for 2 nights.
Reservation number 8999780
we stayed with our grand children and paid $443.52 total.
The pace was filthy, dirty and full of roaches.
Roaches traps were full of roaches which had not been removed.
The full bath with shower was full of mildew, so dirtyi could not bathe my two grandchildren.
This place has never been cleaned. Our grandson was running after a roach. We have pictures of all our complaints and are attaching them. When we checked out I mentioned it to the front desk and her ony comment was"I will mention it to housekeeping" no apologies or explanation."
we want a full refund $443.52
Desired outcome: REFUND $443.52
Kampgrounds Of America [KOA]
-
KOA Ladson, SC - grounds unkept and no security gate
Stayed at the KOA in Ladson, SC (close to Charleston). Let's talk about safety first - right beside a run down mobile home park. There was no security gate. Several campers appeared to be permanent residences with "junk" and "clutter" sitting outside their campers.

The grounds are overgrown/unkept. There is no landscaping. Weed killer used in flower beds with no mulch or rocks. Shrubs overgrown. The appearance was unsatisfactory for paying customers.

The website for the KOA headquarters says each campground is franchised so talk to the onsite manager. Franchise contracts would include specifications for ground keeping. KOA Corporate should be responsible for enforcing these contracts. I've seen several complaints in the reviews for this particular campground.

On the plus side - the bathrooms were clean and the staff was hospitable. When the office was slow - the staff should be cleaning the grounds.
Desired outcome: Security gate and CLEAN THE GROUNDS.
Kampgrounds Of America [KOA]
-
Monroe County/Toledo North KOA
Was NOT advised that campground was flooded. All sites that are available are extremely muddy and very large puddles. The people/ owners were rude and unaccommodating. We should have been notified.
We are requesting a FULL REFUND. We drove over 300 miles to get to this koa. We are very disheartened by this. Upon arrival we should
Of been escorted to the site because of the flooding campers where taking half of two campsites making it impossible to maneuver my travel trailer. A phone call would
Of been greatly appreciated.

Thank you for your time

Newell powell
Desired outcome: FULL REFUND
Kampgrounds Of America [KOA]
-
Deer killing and gutting
I'm staying at the Cape Charles/Chesapeake Bay KOA. Last night a couple of guest carried a dead deer through the campground, down to the fish cleaning station and gutted it.

This is a family campground. There are many kids here this weekend for Halloween activities. I don't understand how this allowed by management.

It would be different if this were a campground in a known hunting area. There may be parents here that do not want to see a deer being gutted. There was no warning that this may be happening this weekend. I expect more out of a KOA campground.
Desired outcome: No more gutting deer on property
Kampgrounds Of America [KOA]
-
Complete info was not disclosed re: the cabin reserved
The access to the cabin we reserved was not disclosed at time of reservation. There was no mention when we made the reservation that you had to climb several stairs up a steep bank to access the cabin. The stairs were very poorly lit making it difficult to navigate the stairs. This presented a hardship for us as we are older and it was difficult for us to climb the stairs as we had to do several times to unload our bedding, etc, I have attempted to speak to the owner of this KOA and she has not returned any of my calls. I also tried to speak with her before we left but she was not available.
Desired outcome: A phone call from the manager to discuss the matter and hopefully receiving a n adjustment (credit) to compensate us. Not asking for a full refund but would like to come to a reasonable offer on her part to resolve this issue.
This review was chosen algorithmically as the most valued customer feedback.
We reserved a campsite at a campground in Ozark Alabama by KOA it advertised on the internet and in their pamphlet that we would have access to a pool a dog park and a fishing pond however when we got here we are not even being placed inside of the KOA campground we were placed on the front lawn by the office in front of the bathroom and we are not allowed...
Read full review
Kampgrounds Of America [KOA]
-
Bed bugs
We stayed in cabin 17 with a group reservation, we stayed from Sunday September 19 thru Thursday September 23. My husband started feeling itchy Tuesday night the rest of us started on Thursday and Friday evening. we ended up with bedbugs. Since then we have made 2trips to urgent care and had to purchase several prescriptions and supplies to kill the bedbugs. I have already called the Santa Cruz koa several times with no response. I have also emailed several times. Please have someone get back to me asap

Thank you
Tiara Davis
9259227481
Desired outcome: Refund, apology for lack of response
Kampgrounds Of America [KOA]
-
Unauthorized charge
Hello, I stayed at your koa kinzua east campground in Pennsylvania. I stayed from August 27th-30th. While we were there, we upgraded for two nights to a cottage. My husband paid the difference on his credit card of $250.00 We checked out on Monday the 30th. They decided to check us out September 7th. They charged my card $313.50 when they checked us out on the 7th for the upgrade we already paid for. We have called the campground twice for a refund. All we've been told is that they are too busy to do the refund. I will be disputing this with my bank if the doesn't clear up today. I also will be telling my bank they will not refund because they are just too busy. I am not happy at all with these owners and want my $313.50 refunded to my card immediately! I have included pictures of my husband's credit card that was charged. I also included my bank information which shows they double dipped and I was charged more for this upgrade
Desired outcome: Refund of $313.50
This review was chosen algorithmically as the most valued customer feedback.
After going to the ERIE KOA for 15 years, great ownership, great children activities, feel like family, we considered the owners and staff like family, our hearts are broken now with the new ownership. We went in June to try it out and it was very unruly and crazy there. Returning for Labor Day they tightened up so much they became rude, in your face...
Read full review
Kampgrounds Of America [KOA]
-
Cancellation policy
Good morning,

Following a request made to Mike this morning concerning a refund for my reservation no's 9119456 and 9119554 I wish to inform you that I have never been verbally informed of the 24 hour non-refund cancellation policy by anyone at the KOA DAVIE, Ft Lauderdale and wish to be fully reimbursed. This cancellation is due to the new USA/ Canada border crossing policy in regards to the pandemic.
I have also made a written complaint to KOA Headquarters.
Please be advised that I will take all necessary actions to obtain my reimbursement.
I sincerely hope you will act accordingly and continue being a responsible KOA franchisee

Jean Louis Chaussé
514-718-9503
We are here to help
16 years' experience in successful complaint resolution
Each complaint is handled individually by highly qualified experts
Honest and unbiased reviews
Last but not least, all our services are absolutely free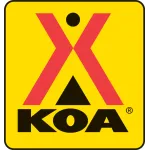 Kampgrounds Of America [KOA] contacts