This review was chosen algorithmically as the most valued customer feedback.
I recently bought I property in Orange County - CA and noticed there were pictures and info about it disclosed in several real estate websites. All sites attended my request to remove pictures AND last sold price from their sites but Zillow and Trulia. They argue their policy promotes "transparent real estate markets". I sent them the grant deeds proving...
Read full review
Zillow
-
Zestimate
Zestimate was provided to the general public and with over 1, 000 views of potential buyers and over 50 saves the property value was determined by Zillow $100, 000 less than it is current neighborhoods market. Please adjust the value accordingly. Zestimate gives a legal advise to the general public how much they should pay for the home and I in this case the property value is off by $100, 000.
Desired outcome: Fix the maker value immediately!
Zillow
-
Market value is seriously wrong
Good morning. I've tried repeatedly to contact Zillow about my home at 772 Richmond Ave Buffalo NY. With all the updates, they still have last years 2020 assessed value, which is far below current prices for this area. They did respond one and told me they have no control over what gets posted. Last year we were planning on selling ( was informed can't use Zillow in helping us sell ) then covid hit, but now with things getting better we may try again. Hoping you can help, about to file more complaints. Thank you in advance. Mark Baker
Desired outcome: Correct assessment
Zillow
-
For Sale by Owner
1. I listed my house, For Sale by Owner 10-29-2021
2. A person called, said they were interested in buying the house.
3. When I checked my phone i.d. app, it was Zillow.
4. I went to Zillow's site 10-30-21
5. Zillow had posted, OLD photos of my house.
6. None of the current photos I had uploaded were on the listing.
7. Only Zillows old photos.
8. Tried to pull my listing down, No Longer for Sale by Owner.
9. Zillows app continued to crash so that this last step could not be completed.
10. Zillow is low balling house prices. My home is a 10 minute walk to the water in Washington state. Clearly, Zillow is one of the largest scams in U.S.A.
11. Some authority should be investigating Zillow, please.
Desired outcome: Pull your old photos of my house down.
This review was chosen algorithmically as the most valued customer feedback.
More manipulation of internet content and how it is accessed/presented to us…now from Zillow/Trulia — Zillow has separated FSBO listings (now known as "Other Listings") from MLS listings (now known as "Agent Listings") AND the "Agent Listings" are given priority…shown first, under an exclusive tab. Listings are also shown on two separate maps!!! SEPARATE...
Read full review
Zillow
-
Realtor
realtor showed us an apartment made us pay 100 dollars to fill out an application for each person. Never said we were chosen or not chosen for the apartment. He won't provide the results of the background check or credit report. He keeps saying has apartments but calls at the last minute snd does send videos. didn't tell apartment was off market. His company isn't listed anywhere and I can't find a listing for it only his cell.
Desired outcome: Want results of application
Zillow
-
Zestimate BAIT A SWITCH - Awful ! ! !
You gave me a Zestimate BEFORE going through all the hassle of listing approx my listing price
T h e n
A f t e r I listed you LOWERED The Zestimate by $300, 000.00
NO EXPLAINATION - NO RESPONSE - No Response - No Response
Well Done!
Others in my area you left blank because of no Comps.
Your calculations and bait and switch ZESTIMATES
are OBSCENE.

This is why you have SO MANY COMPLAINTS>

So
GOODBYE -- See YA
Desired outcome: Remove the ZESTIMATE
This review was chosen algorithmically as the most valued customer feedback.
I contacted Zillow to inform them the information they had regarding our home was incorrect. This included the location on the map, satellite view, zestimate, comparable homes, other neighborhood home information, new home sale price versus base price, and on. I asked them to please update the information because we're going to list our home fsbo soon. They...
Read full review
Zillow
-
Double listing of house
Hi Zillow, there is a house in my neighborhood that has two very different listings/prices. https://www.zillow.com/homes/9650-wornom-_rb/2144118535_zpid/

This next link with these pictures doesn't look like this house, its some other imaginery house in Photoshop. This house never looked like these pics. This is a tiny tiny house, that is HOT, has no attic, has a wood ceiling that makes it very very not efficient use of energy as the heater or a/c is on 24/7.

The previous owner was Alisa Cunningham, a realtor, the current owner is
Desired outcome: one listing
Zillow
-
Decrease in evaluation
My property 4370 Maraldo ave North port FL has decreased in evaluation by 11, 000 dollars in the last week or so yet 4330 maraldo has increased my previous evaluations have being about the same as 4330 maraldo now there is a 25, 000 difference with no apparent changes. I may put my house on the market some and this my effect my selling price please explain.
Desired outcome: Correct evaluation
This review was chosen algorithmically as the most valued customer feedback.
I am very dissatisfied with this service. From day 1 I was weary about it but the rep talked me into giving it more time than just a month to get a feel for it. With that being said he told me at least give it 6 months to get a good quality lead and more than likely make a sale. I am a new realtor and I expressed this to him so every dime counts when it...
Read full review
Zillow
-
My listing
I placed my home for sale by owner on Zillow, and my pictures of my house are not visible. It shows just an aerial view, and to my surprise an old Zillow picture with the wrong address is showing if you research my home. Can you please help me, no one will look at my home under these circumstances.
William bailey 5 Carriage Drive Oxford, CT phone 203-543-5522
Desired outcome: Add my pictures of the home
Zillow
-
Inaccurate data for my property - submitted help 3x and called 2x NO response
The tax records from property listed on Zillow is incorrect. The tax records associated are for a property completely in a different county. I've submitted requests with Zillow via their online form 3x and called 2x over the last 3 months with no response.

MLS#:1710867

The property is located in King County, however when you click the link on the page: Find assessor info on the county website - it takes you to a property in Clark County. This is impacting the Zestimate.
Desired outcome: Correct the property the tax records are associated with
Zillow
-
Listing page format changes
I have sold and purchased properties using Zillow's websites. I am
actively looking for properties to buy in the near future and have been
on Zillow almost daily. It has become frustrating because of several issues.
1.) the listing map doesn't provide satellite or zoom aspects anymore.
2.) the listings' status isn't available until you click on it making it a waste
of my time if the property is pending or sold.
3.) the acreage of the listings are now shown as square feet instead of
acres which means I have to convert them to acres if interested.
The new format is not user friendly. If it remains I will probably search
for homes/lots on another website.
Desired outcome: Revert to format that a user doesn't have to "work" at to get info
Zillow
-
Zillow application for rentals(highly angry customer)
I've filled out an application for rental homes on zillow 2 times now and they are letting me believe a home is for rent then once I summit my application all of a sudden the home is no longer available.also what is the point of paying zillows application fee when you still have to fill out and pay for all an application on the realty site everytime.you people think we are made of money this process is ridiculous.it all a big scam by the time a landlord calls back we are all tapped out from paying application fees.You should all be ashamed of yourselves for ripping people off like this.
Zillow
-
Unethical agent
Unethical real estate agent: Nick Biasetti,
Reilly Biasetti Real Estate, New Fairfield, CT
We put an offer in on a house in New Fairfield, CT. The offer was accepted by the sellers. While we were doing inspections, the agent accepted another offer. He didn't let our agent know until over 2 weeks after the offer was accepted. When we found out, we had already finished inspections and wasted a lot of money on them.
Desired outcome: Don't let unethical agents post on Zillow
Zillow
-
Bait and switch
3836 Dalaway in Moorpark, CA.
Shows a price for only one three residences in the triplex.
No amount of messaging requesting these costs were answered until I called and spoke with the listing agent today.
There's absolutely no mention and no photos about a house under construction just across the parking area in front of 3836 Dalaway. A four-bedroom house is actively under construction, with an estimated two months of construction.
I began making inquiries via Zillow about this property days ago. What a total waste of my time.
No posting the prices of 2 units.
No hint of the construction underway just across the parking lot.
A complete waste of me. I need to find an appropriate-for-me residence that is cat friendly. One of my cats is dying of cancer, and I must get a cat friendly residence to live out the remainder of her life together.
Desired outcome: Zillow make truth in advertising, all pertinent information within the property description in the Zillow listing.
Zillow
-
Gave me an agent that will not return my calls
Zillow connected up to an agent to a house in Belleview Florida. Her Name is Emily Fletcher phone is 407-337-8672. The initial conversation was okay and she promised to send us houses for sell in the area with what we are looking for and to contact the builder on the new houses being built and if any are available now

We have received nothing from her as far as houses for sell in the area and she does not return our calls. We leave messages all the time.

We are moving at the end of this month (March) if we do not have the information she has promised us and if we can not contact her on houses we want to see than we will be in a bind and stuck in a hotel trying to find a house to buy.

Is there another agent we can talk to that will help us out?
Desired outcome: Need contact with a agent that will talk with us in Belleview Florida
Zillow
-
Zestimate
I have made several request on Zillow about the incorrect Zestimate. I asked that the Zestimate be corrected or removed. It created several problems with the Mortgage Holder. The last appraisal was 9/19 for $1.8MM and Zestimate has $2.5MM as of today. The comps I found were less than $1MM. The market has dropped 30%.

July 25, 2020 - Your request (9676469) has been received and is being reviewed by our support staff.

October 29, 2020 - your request (10214700) has been received and is being reviewed by our support staff.

Feb 3, 2021 - Your request (10682392) has been received and is being reviewed by our support staff.

Feb. 22, 2021 - Left voice message with customer service.
Desired outcome: Provide the correct Zestimate or remove it.
Zillow
-
Zillow Leads premier membership
I am a premier agent with Zillow. My Name Is Tatiana and My AD order Id is 0064y00000wPJtSAAW. I am paying between $800 to $1054 to be provided with vetted leads.

These are my complaints:

- I am paying for vetted leads that want to buy or sell real estate. I am getting of people that dont want to buy or sell, leads that dont even give names;
- I am getting leads of people that want to rent only;

- I am not getting minimum number of promised leads per month, and when i get a lead, they are not vetted.

Zillow is not even doing a minimum of screening before passing any leads. I am paying over a thousand a month and with the type of leads Zillow is sending me, it's like I am just throwing my money away.

I would like my contract with Zillow to be canceled and my money to be returned to me, as i am not getting the service promised to me by Zillow

I am not happy with Zillow's leads.

[email protected]
Desired outcome: Canceled Contract and Money Refunded
We are here to help
16 years' experience in successful complaint resolution
Each complaint is handled individually by highly qualified experts
Honest and unbiased reviews
Last but not least, all our services are absolutely free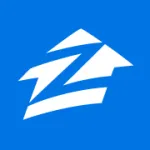 Zillow contacts