Yorkville's complaints
20
Yorkville's
-
Spent $200 they misdelivered my items and stole from me
The majority of the order is missing. I paid for a bottle of Patron to be delivered to a client for their birthday. I also paid for 6 cupcakes to be delivered. Look at the state of the basket - it looks like someone opened it up, rifled around in there, stole the good stuff and left the rest. This is NOT at all what they advertise on the site and I essentially paid $200 to have some Trader Joe's nuts and crackers delivered to one of my BEST clients. Not only is this not what I paid for but this is embarrassing when this is a professional service that you're supposed to be able to send corporate gifts from. Thankfully I have a good relationship with my client, you can see in his text that he confirmed none of the important parts of the order arrived.
Desired outcome: I already disputed it with paypal and they failed to refund me, I would love a refund but I doubt they'll come through
Yorkville's
-
Yorkville's gift basket
Horrible company. Oscar and Olivia are especially rude. They lie about the products. I spent $300 and received $50 worth of old, dirty stuff that wasn't what I ordered.

I got a hand towel instead of a monogrammed robe!

I orderd the Deep Spa Relaxation kit and got some random cheap soaps and a hand towel. Received this garbage on March 26. Employees unhelpful and Oscar claims they don't know and mispoke. LOL.
Desired outcome: Refund and a manager to call (and not for people to hang up on me)
Yorkville's
-
Gift Basket
Absolutely awful customer service. My items arrived to USA completely damaged and busted, it also arrived late. I don't even know about our order to c-suite execs in Canada but that's a different issue. I reached out to Aleem on the CX team on 12/9 and was told I would receive a replacement or a refund. I asked for a replacement and it was never sent. I inquired in and no response until the manager Oscar responded back saying that Aleem was mistaken and there will be no refund or replacement. Been almost a month dealing with this. Extremely unprofessional and scamming company. If you ship gift baskets for a living, learn how to properly package so items don't get damaged and look embarrassing to clients. Especially for the price of $200+. Our company will never use you again and we will dispute our bank for the orders we have placed. Unprofessional and extremely rude. Stay away from this company.
Yorkville's
-
Frosted Flowers Christmas Bouquet and Appetizer Champagne gift box. 1 of 2 items not delivered
I ordered 2 appetizer and champagne gift boxes and i also ordered 1, frosted flowers Christmas bouquet on Dec 14th for arrival on the 18th. Delivery was done on the 18th Dec 2021 but 1 of the 3 items i ordered (Champagne gift box) was not delivered. After trying 6 times to contact the company via phone calls, leaving messages each time, no one got back to me. On one of the phone calls i waited on hold in position #2 for over 2 hours! I also emailed the company on 4 separate occasions with no reply, not a one! I just now went and read a bunch of the reviews on this company and i wish i did that before i ordered from them!
Seems i'm not the only one who got scammed, lied too and ripped off!
Desired outcome: To have my 2nd Appetizer Champagne gift box sent to my parents house as ordered.
Yorkville's
-
Gift basket delivery
This company is a complete scam. I ordered an arrangement of Chocolate Covered Strawberries and Champagne to congratulate a friend on her new business. The arrangement was messy and falling a part and she said the fruit was spoiled. Sent an email with pictures. The reply: they can't guarantee how the arrangement would look; bad fruit requires 24 hour contact! How would I know if the fruit is bad, it wasn't delivered to me.
Desired outcome: Full refund
Yorkville's
-
Gift basket of champagne and strawberries
This basket was ordered as a wedding present for my niece. I live in the UK and thought that ordering through a stateside company would ensure it would be delivered on time. Unfortunately it was delivered a day late after emailing Yorkvilles to find out where it was. They did not respond. When the happy couple opened hamper, the chocolate covered strawberries where broken and rotting. What an awful surprise.
Really not impressed with the service and waiting on a refund.
Yorkville's
-
Opulent truffles & wine gourmet basket
I cannot believe how disappointed and frustrated I am with the basket my friends received for their wedding- to say the least.
It is NOTHING like the photo. My basket was supposed to have a marble cutting board and gold rimmed wine glasses. Instead it was an ugly wood cutting board and wine glasses that look like they are from the dollar store.
I cannot believe this website is not taken down? How has this not been reported enough to have this business completely shut down.
This happened today August 25 2021
The photos show the contrast in the order.
I am NOT HAPPY
Desired outcome: I want a refund
Yorkville's
-
Advertising one product but getting something completely different
I paid for a product and they sent a completely different product to my family. They sent me confirmation emails saying the product I paid for was being sent.

So it was surprising when my Cousin took a picture and showed me a completely different basket was sent to her. I emailed them and per policy due to shipping procedures, products can be substituted to keep delays low.

They scammed me. I didn't care how long the shipping was just as long as my cousin, who just had a baby, got the item I picked out for her. They need to be shut down. For advertising one product online but sending something else. It's not right. I paid $200 for a basket I worked hard for that money. It's not like I'm rich. My cousin had a baby and I wanted to do something nice for her. It's sad companies are out there like this.
Desired outcome: I want them to change their policy. If they don't have an item notify their customers at least.
Yorkville's
-
Delayed Delivery with No Explanation
I recently ordered a Gift Basket to be delivered to hotel for a wedding in Williamstown, MA on 6/5. I ordered the gift basket over a week in advance and selected the day I wanted it to arrive at the hotel. I had informed the hotel staff and they were prepared to accept the order.

The gift basket was not even shipped out until 6/7 and t did not arrive until 6/9, almost a week later. At this point, the desired recipient was no longer at the hotel. The company offered no apology and would not offer a refund or credit.
Yorkville's
-
Birthday cake disaster
I ordered what I thought was a beautifully decorated chocolate raspberry birthday cake and champagne for my sister. What arrived was a battered and dented box with a mashed "strawberry shortcake" in a plastic container that looked like it came from the expired shelf at Costco. It was inedible. What makes matters worse, is that they try to blame the COVID pandemic and the need to make substitutions. I understand that substitutions sometimes need to be made but the substitution should be of equal value. There is absolutely no way that the mess they sent to my sister was comparable. After reading the horrible reviews they have received on other social media sites, this is common practice for them - which makes them scammers and cheats. Absolutely shameful!
Desired outcome: Full Refund
Yorkville's
-
Unfulfilled order/poor customer service
I ordered a gift basket on 4/20, with the request of 2-3 days shipping. A week had gone by and I hadn't received confirmation. I sent an email, where I was told it was being shipped out and given a tracking number which said "label created."

Then another week went by, and the UPS site said the same. I tried calling the phone number on the website and they responded via email. I was being told it was being shipped and would arrive in two days. Again.

Finally, this week after the UPS site had not been updated to anything else other than "label created, " I left another voice mail and asked for a refund as I reported them to the BBB.

Lo and behold, my package shipped on 5/3, two and a half weeks after my order for 2 day delivery and about 5 emails with Manoj from customer service.

Three weeks late, on the day I request a refund via two emails and two voice mails to their "customer service" line, it ships.

My recipient hasn't received it yet but I'm not going to be surprised if it's less than what was listed on their site.

This company is a joke. The phone number they give you is a tree where no matter what selection you pick, you get a recording that tells you to leave a message. They then respond to email and do not give any phone number for a human being when pressed.
Yorkville's
-
Gift basket
I recently sent a gift to my brother and sister in law to congratulate them on a new baby. I upgraded everything, added a cake, top shelf whisky, gourmet chocolate, balloons, a teddy bear, flower bouquet, etc. They received an empty basket with two cheap rocks glasses and two cigars... This was very embarrassing, and now Yorkvilles customer service will not respond to me. I'm out $250, and would love to rectify this extremely unprofessional happenstance.
Desired outcome: Gifts to be sent or money returned
This review was chosen algorithmically as the most valued customer feedback.
My sister ordered a Tirimisu cake on January 24 to be delivered on febrauary 2, a buttercream vanilla cake was delivered on February 23, as it sat in a warehouse for almost 4 weeks. I live in Connecticut a same day state, and also by her signing the contract she ok'd the substitutions, well by them taking this they said a delivery on 2/2. Will not...
Read full review
Yorkville's
-
Terrible service, fraudulent company
My dad ordered a gift basket to celebrate with our family for our personal occasion. He lives overseas so I don't think he saw any reviews here, yelp, trust pilot or so.

Anyways, he ordered a gift basket with premium wines that are worth $450 more than a month ago. (Jan 12, 2021).
Today is Feb 19th and we haven't received the package yet. And in the tracking system, it says "unfulfilled, printing order". So I called them, goes straight to the voice message, emailed them - no response.
I found the live chat on the website so I talked to one of the rep for the refund since it passed the delivery date, he/she says we don't do refund under our T&C. So I checked T&C and it does state that they don't do refund even it is their fault.

Now they are saying, they will deliver as soon as possible but I really doubt it and I think we will never receive our package. So it is technically lost money.

One thing they kept saying was, the "payment didn't go through". Even I showed the confirmation email they kept saying it is an order confirmation, not the payment confirmation.
So when I got all the proof from the credit card company, they changed their words and said it hasn't "dispatched" yet.

Since I am not the only person here with the same complaints, they will keep doing the same business as now to other new customers.
Desired outcome: Refund to all the orders that hasn't been fulfilled and shut down the website before more customer loses their money
Yorkville's
-
Received a gift basket
I received a gift basket with no note or indication who sent it. I called no one answers the phone, left 2 messages, no return call and sent 2 emails. After a few weeks they responded, I sent the shipping label and they started they can not tell me who sent it.

Terrible customer service, I feel bad as I do not know who sent the gift and can not thank them.
Desired outcome: Find out who sent me the gift basket
Yorkville's
-
Gift Basket
A Completely trashy company that commits fraud to paying customers. Has refused me a refund and even though they were unavailable for close to a month for an order update and the. Shipped it to the wrong address. The company confirmed that they received their package back but will not refund even though the failed to provide adequate customer service for a change of delivery address.

Please do not give your money to these fraudsters, I have no doubt every bad review
Online is true and one day they will face a class action lawsuit for acting so unethically.

Save your money and peace of mind, buy elsewhere
Yorkville's
-
Gift baskets
Terrible experience. I ordered holiday gift baskets and the website suggested a 2 day delivery turnaround. My gift baskets were delivered after the holidays 4 weeks later. I called several times to get an update on my deliveries, left messages and sent emails. I requested a refund and to cancel the orders and they sent an automated email saying their refund policy does not allow for this. I spent over $200 per delivery and was terribly disappointed with the entire experience. In addition, the baskets delivered were unimpressive are not worth the money. Overall terrible product, customer service, and overall experience. I would strongly suggest you do not support this company.
This review was chosen algorithmically as the most valued customer feedback.
Do not purchase from this company! Run! My sister ordered a gift basket for me for Christmas. She paid 250$ for a wooden shipping crate, and gourmet goods, wine, plus a bottle of champagne. I received a cardboard box with 20€ worth of supermarket brand / bought products that were nothing close to what was ordered and paid for, and thé champagne and wine...
Read full review
Yorkville's
-
Customer Service
Customer Service said all I can do is wait for a package that was supposed to be delivered 7 days ago. They told me I didn't have any common sense. They said they can't help me and won't offer a refund. They tell me to refer to the tracking number with they WILL NOT GIVE ME! I paid for shipping to be there before Christmas. It's now the 30th and it has not even shipped.
Yorkville's
-
damaged goods delivered
I ordered a bourbon and cigar basket that totalled almost $200. It was delivered timely but they had switched the contents without consulation. Upon removing the basket from the packaging, items were also damaged. I did not have time for a return so I rewrapped the items that were still usable. The basket was gifted to the best of my ability while waiting for a possible partial refund. It has been 5 weeks since my initial phone calls and emails including pictures as their policy states and I have yet to get a response from them. I have also placed follow up calls and an email. I was told that they will get back to me and still no response. I AM VERY DISAPPOINTED. WILL NEVER PLACE AN ORDER FROM THEM AGAIN
We are here to help
16 years' experience in successful complaint resolution
Each complaint is handled individually by highly qualified experts
Honest and unbiased reviews
Last but not least, all our services are absolutely free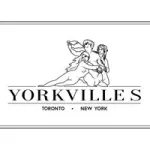 Yorkville's contacts