YES! Communities complaints
244
YES! Communities
-
Northridge Estates
I signed a lease on 3/7/2022 for a really good friend and paid 6 months rent in advance. My friend works multiple 12, 14 and 16 hours shifts and yesterday, management busted into his home unannounced to do their "Gold Key" check. He was awakened by his dogs going crazy and then accused that he had pitbulls. His dogs are NOT pitbulls and he has since rehoned one of them. The other is a register service dog. He also cares for his dad whom also lives at this property. We communicated on the front end and mentioned multiple times that his mom and dad would be living with him and were never told anyone else had to be on the lease until 2 weeks after he is moved in and settled. The treatment, that my friend especially, and I have received from the management of this property has been complete disrespect and a violation of privacy. We have been nothing but upfront regarding what Heather feels is the result of reasons to evict. This is completely unfair to someone who is trying their best to keep a roof over their head. Also, we have made several attempts to call and nobody answers or returns our calls when we leave messages.
Desired outcome: Reverse eviction notice and show some common courtesy to you residents. This is very unprofessional behavior.
This review was chosen algorithmically as the most valued customer feedback.
I have been a resident since December 2016. When Meritus communities were managing the park. They were so much better even the office staff were decent and compassionate then the staff now. My 8 yr old grandson tragically drowned at a pool party June 2017. I had just started working as the pool monitor two weeks before this happened. The office staff truly...
Read full review of YES! Communities
This review was chosen algorithmically as the most valued customer feedback.
👋 hello, I recently moved into the Howell estates community on February 14, 2022, Every buddy we spoke to was very welcoming when we filled out our application, Unfortunately not even a week after we had moved in we had received a call from Stephanie in the office asking me to not use my back door due to the neighbor having PTSD, And that my back door wa...
Read full review of YES! Communities
YES! Communities
-
Greenbrier estates in batavia ohio
The manger is attacking me since I have 8 tank animals all esa's and one service animal. And never kicked out the guy who lives at 178 who sexually harassed me and it's been over 2 years since I used the pool and fitness center and shelia tried to kick me out of my own home one year and she claimed that I didn't pay rent when I did. And me and my service dog were missed treated by 228
Desired outcome: 3 free lots and no lot rent for the rest of my life
YES! Communities
-
over payment not refundes
Hello I'm complaining about overpayment of my rent I moved out January 31st of this year Mission Estates El Paso Texas charge me for February I have called yes headquarters many times yet my refund hasn't been posted or they haven't sent me a check I have spoke with mister Samuel many times he states that he's going to take care of it to give them time and nothing has been resolved yet it's going on 2 months and I am getting a really upset with these progress and yet I do not want to get a lawyer and sue you guys so if you can help me with this I would really appreciate it the payment is $585 thank you
Desired outcome: My name is Carolina Rodriguez I lived in Mission Estates El Paso Texas Trailer 88 my number 9152607432
YES! Communities
-
Siding damage from community lawn crew
Over two years ago I contacted Jackie at Paradise lakes MHP where we have a home. I told her that the lawn company that mows for everyone has put a hole in my siding on my shed from weed wiping too close. She put a work order in. They never came to fix it. I called and reported that it was not fixed. She said someone closed the work order and she would write another one. Two years have passed and not complete. I have called her and Evelyn about this at office. No response. They do not return my call. What do I have to do to get service around here for damage to my property from your company people? My phone number is 6122729623. I would like a return call
Desired outcome: I want the siding fixed as promised
YES! Communities
-
Fan cover
I live in Avon on the lakes in Rochester Hills, Michigan... Moved in April 2021, having bathroom fan cover broken and promised to be replaced as the fan cover would not stay on the ceiling. Insulation exposed. Embarrassing. It is now January 25th. 2022. Still not replaced. Bad resident promises not kept. Garbage disposal broken immediately after I moved in, promised once again to be fixed... Still waiting.
Desired outcome: STILL WAITING FOR PROMISES
This review was chosen algorithmically as the most valued customer feedback.
Management sucks... If you call they don't answer the phone or call you back They hire the cheapest lawn people so only half the grass gets mowed. Apparently the lawn people don't see the grass knee high... Plus none of them speak a lick of english so it's like talking to yourself... They put a hole in the kitchen floor last monday they haven't been back...
Read full review of YES! Communities
YES! Communities
-
Outstanding communication and resolve problems with Mr. Eli Valdez
After I've been living there 7 years it seems the management seems the manager can I stay there for a while for years after 7 years is the first person mr. Valdez and the manager at Camino Creek off 9605 US Highway 90 West San Antonio Texas both talk to me I contact smiles and right away resolve the problem these two are the first persons I encountered but they listen and concerned about the situation that I had you need more professional two people like this to stay there and stop moving people around different people that work there in the office maintenance or grounds they Porter's but the people that work in the office these two people have eye contact and as soon as I walked in they address me right away not sitting down on the bus like the other path ones we had didn't concert and didn't care about our problems are situations I give these two people 5 gold stars outstanding job thank you very much from Miss Rodriguez
Desired outcome: Wonderful Salem leasing person and management thank you for your great job
This review was chosen algorithmically as the most valued customer feedback.
To whoever received this so I've live at Eagle Creek Ranch Tyler tx with Diana the drug dealer the one that tries to sleep with ppl husband and boyfriend but don't handle business. When I first moved in she let me forage my mothers signature on documents so they could get the homes filled up paid 1500 deposit with things not up to standard black mold wa...
Read full review of YES! Communities
YES! Communities
-
Office lady
I live in Pleasantville in Monroe MI. Yes communities took over our community. Their office lady, if thats what you call her, is never ever in the office. We have to leave messages instead of speaking with her directly that is poor business etiquette! Then this "office lady" tried to rip us off! She was trying to steal money from us when MCOP was paying our rent for the months we were not making enough money due to covid. She had the nerve to call me asking if I was going to pay something after I had already told her that they were paying our back rent & 3 months extra after that. She told me that MCOP does not pay for my water & sewage & that EVERYBODY else was making an effort except for us. WHAT?! I told her that MCOP was paying it all since it comes on one monthly bill. She is a scammer that was trying to steal money from tenants! UNACCEPTABLE! Thank god I am smarter than her because MCOP payed everything! I feel bad for the other tenants that actually gave HER money when they were not supposed to! This place is a bunch of scammers! DO NOT MOVE INTO A YES COMMUNITY! My husband works for a company that does work for Yes & he knows what needs to be done before they sell a trailer to somebody & they sold us a trailer that was not fixed underneath! They are also picking on the tenants with older trailers so they can evict these low income people so they can put new ones in & charge almost $1, 000 a month for a 2 bedroom trailer! Isn't that discrimination? Im so tired of this place! We are moving to a beautiful 3 bedroom double wide in March that's way cheaper! These people are a rip off! Something should be done about Yes Communities trying to steal money from low income tenants! Prosecution I say! This is a terrible company that should pay for what they are doing to their tenants! DISGUSTING!
YES! Communities
-
Need my home fixed but your company won't release the insurance money
I have an insurance claim 202127560 and the insurance company has sent me the funds to fix my home. The guest bathroom has a leak under the tub and the entire subfloor of the back of the home is completely rotted. First bank is the one who allocates the funding according to Yes communities polices. I have had 4 different contractors come to my home wanting to do repairs but because of of how the funds will be allocated, each contractor has decided not they can't work for me. I was told half of the funds would be released for materials and the other half would be released upon completion of the work. No one works for free! Legally, this insurance money is mine and I need to desperately get my home fixed before the tub in the guest bathroom falls through the sub flooring. I have spoken with an attorney who will take my case if your company chooses not to sign the checks and allow me to fix my home. I have attached photos below of the rot below. Thank you, Jonathan Norwood
Desired outcome: I want the ins checks signed so I can pay to fix my home
This review was chosen algorithmically as the most valued customer feedback.
Hi, I'm leaving this complainant here because we have lived in one of y'all's home for three years and then about a week or less before Christmas we get a paper saying that we have to move out because our home is being sold and we haven't been able to find anything else so now me and my kids and my fiancé are without a house and being told that we where...
Read full review of YES! Communities
This review was chosen algorithmically as the most valued customer feedback.
Reynolds Senior Village Toledo. An eviction notice was taped to my door sometime after 5 pm from Janet park manager on 1/7/22. It said I was to vacate my home in 3 days. I paid my rent on 1/5/22 on 3:04pm in full using the portal that was set up for me years ago by Nicki. I have the receipt from yes communities. This action was in retaliation to the...
Read full review of YES! Communities
YES! Communities
-
Mobile home title
I acquired a mobile home in Robin Glenn mobile home park in Saginaw Michigan in approximately April of 2021, I have never been provided the title as promised, I have been told several different things about the title and I am still waiting months later to get the title. I have tried speaking to management here and have never received the title I continue to get told different things I have reached out to [email protected] email and have never received a response, the only thing that email address does is send an email to the community Management that does absolutely nothing, I have requested several times for corporate to call me to come to a resolution and they have yet to do that as well. I have called the 844 number and left a message, still have received no response I just want the title to this mobile home and if there is not one I need resolution to this ASAP. I am done getting the runaround on the title to this mobile home.
YES! Communities
-
My landlord is asking for more rent money
I am currently living in Shiloh Pines communities in Tyler, , TX. I received and inviction notice in November and paid the 1110 the judge ordered plus my December rent 1158 because they wouldn't take November's rent without me paying December's also all of this was paid on the 5th of December. The manager said he would wave all the late fees because I told him I would not pay the 2621 amount. Well, in all I had to pay him 2421 because he wouldn't accept any less to be current. Now on December 17th the manager has text me from his personal number to ask me am I going to be able to pay the 537.36 I owe. I don't owe him anything else he's trying to con me out of money at this point I've called the corporate office and the regional office plus I've spoken to an attorney someone in that office needs to start investigating this community because I'm not the only one they are doing this mess to.
YES! Communities
-
Apply late fees, before the date of also no response for maintenance
Currently living here and I now I can't wait to leave, the set up is only designed to take money, not taking care of the property or the tenants/ homeowners on the property, before the 2nd they have eviction notice already posted leaving for kids to see which bothered me alot, and putting each situation on someone else, the place is ran by a corporation not people, and they go up in land fee every year, 600 + for land fee, ridiculous
The complaint has been investigated and resolved to the customer's satisfaction.
YES! Communities has left an official reply on this complaint.
YES! Communities
-
security deposit
i moved out of my mobile home on october 1, 2021. i recieved a letter from westbridge manor within a week or so stating that i would be recieving appromimately $914 of my security deposit back within 30 days. it has been 8 weeks. i hane contacted the office many times, speaking with michelle. i was told that i needed to speak with glenda. i left several messages for her but NEVER recieved a return call. i kept calling and finally she answered the phone. she, of course, blamed it on the post office. standard excuse that everyone uses these days. today november 22, 2021, she said i would have the check within 7 days. this money is christmas for my family. after reading the complaints on your website regarding security deposits not being sent or recieved i must say that i have serious doubts that i will get my deposit within 7 days. i lived on your property for 4 years without paying rent late even once. i obviously left the property in excellent condition. would someone please confirm that the info. glenda gave me is true? my name is toni ramsey. my address was 46541 chamund dr macomb mi 48316. my email is [email protected] phone 5866230668. looking forward to a prompt response
Desired outcome: receipt of my security deposit
Resolved
The complaint has been investigated and resolved to the customer's satisfaction.
The complaint has been investigated and resolved to the customer's satisfaction.
YES! Communities has left an official reply on this complaint.
YES! Communities
-
Working for yes communities
I was terminated from the maintenance department at 5 seasons trailer park 10/16/2021 by the regional manager in charge of 5 seasons trailer park in Davenport, is. The reasoning, which is bogus, was that I wasn't a good match. I was told that I couldn't do work without a certain maintenance member being around. The fact of the matter is that certain jobs couldn't be completed because of a lack of materials or residents were not home or available to allow maintenance work to be completed. The real reason for my termination, I feel, is that I made a proposal that would save yes communities some money. I proposed to clean out units that were abandoned or evicted at no cost, as anything that maybe salvaged would offset any fees the company would incur. Which I was told costs 200 dollars a pop for 1800yougotjunk to come in and do the same job. This would be done on my own time, after working hours and weekends. I was told this is a conflict of interest. It clearly would not be as I would be operating my own business. Anyone with half a brain knows that when someone leaves a domicile, after a week, sometimes less, anything left behind they are not coming back for. I started out enjoying working for yes communities but after 2 months in I should have stayed with Gorman and company.
Resolved
The complaint has been investigated and resolved to the customer's satisfaction.
The complaint has been investigated and resolved to the customer's satisfaction.
YES! Communities has left an official reply on this complaint.
YES! Communities
-
The tree up over my home
To whom it may concern, we moved here in 2001 and we always had that big old tree problem I put it in writing in our file when we moved in here we needed the tree cut no one ever cut it the neighbors next door was complaining about the tree too when they lived here they moved out then we went and told the office again and they said they were going to come look at it someone came out and looked at it and then said okay about the tree and that was it well a few months went by and we had problems with our AC unit we had American home shield then when American home shield came out and looked at our AC unit they told us that they could not fix it because the tree damaged our AC unit they could not fix the AC unit then after we got that looked at and resolved then we had a storm when we had that storm the big old tree fell on our house and it put a few holes in our home then we had to get that fixed where the the rain and stuff would not come in our home then they were cutting all the trees down around us and they just passed our tree bye I guess because I didn't want to cut it and here are some pictures what the big tree done to our home Thanks sincerely Trena Holloway
382 Sue Ellen Ave Wylie Tx 75098
[email protected]
Desired outcome: Would like the tree cut so it don't tear up anything else also fixing our home
Resolved
The complaint has been investigated and resolved to the customer's satisfaction.
We are here to help
16 years' experience in successful complaint resolution
Each complaint is handled individually by highly qualified experts
Honest and unbiased reviews
Last but not least, all our services are absolutely free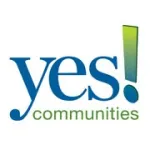 YES! Communities contacts
YES! Communities representatives

YES!Communities

YES! Communities