YES! Communities complaints
237
YES! Communities
-
dead dangerous shrubs in my yard ...
I have tripped and stumbled ... scratched and cut my legs several times on 6 dead shrubs that I was promised were going to be removed when I moved into my home a year ago and over a year later I am still waiting, I have talked to the new Manager and have been told "it is not important". I drove through Avon on the Lakes in Rochester Hills so many times and felt so fortunate to have found a home here but feel so disillusioned and disappointed, I love living here and realize that there are many residents .. Promises should not be made .. that cannot be kept ... I want my yard to look nice, and unfortunately I cannot, there are weeds growing along theses dead shrubs, my grass cannot be cut, and I cannot plant new grass or shrubs.

So this is my story ... will I get any reply ... maybe or maybe not ...

[email protected]
Desired outcome: remove the dead shrubs .....
YES! Communities
-
Dysfunctional Yes Property Management at Meadow Glen
Attn. MR. ______, CEO, Yes Community Properties,

MR. ______, my name is ____ ____. I live in the Meadow Glen site, lot #___. I would like to apologize in advance for contacting you with my issues here at Meadow Glen. I know for a fact that your job requires an extraordinary amount of time due to these financially challenging times and the current pandemic situation.

1. The sign posted for office hours is 9:00am to 6:00pm. However, these hours are misleading at best. Absolutely no current Meadow Glen resident knows when anybody will actually be in the office to obtain information, to inquire about any problems and to dispute numerous problems in trying to understand all of the misguided and unfair practices and policies. Having only one office member is not an avenue for competent customer service. I having years in the corporate environment and owning a business, makes me uniquely qualified to comment on business practices. I know overhead expenses are a constant challenge for all businesses today.

2. In January of 2022, your company raised the lot rent by $38.00 dollars a month. I can't understand why this action was taken. The entire world has been through the COVID 19 pandemic for the last 2 years with many people losing their jobs and/or having the number of hours to work reduced drastically. I and my family have been hit with financial difficultly as well. In the middle of 2021, inflation started to rise and here in the middle of 2022, we have hit record high inflation not seen since the late 1970's. As you know, fuel, food. housing, rent and medical bills have hit everyone to the point that lower and mid-level consumers are without dispute, making living standards drop at alarming rates without any relief until the end of 2023. This situation is making mental health issues tragically dangerous as well.

I implore you and your company to please issue rent credits for the entire year of 2022, to the rates established in 2021. If you can't issue rent credits, please return to 2021 rent rates for the rest of this year and please consider not raising rent rates for 2023. People are losing hope and need relief.

3. I had 4 dogs at one time and I had a problem with one of my dogs with a visiting family member in the month of Nov. 2021 which led me to get rid of that dog. Then in Jan. 2022, I get a bill that includes an addition fee of $50.00 a month because I had not signed a lease. So, I contacted the office and left a message because there was no one in the office. I waited for 3 to 4 hours for a return call to no avail. So, I called back and someone finally answered. This person told me that because I had not signed a lease and that I was being charged the addition $50.00 a month and I paid the bill. Now please note that this person never stated to me that I had a problem with one any of my dogs during this conversation and I had not received any notice, formal or informal period. So, I called back a couple of weeks later to sign a lease and no one was there to discuss this matter with and I did not receive a call back. So, I called back and finally reached someone and she stated that I could not sign a lease because there had been a complaint about one of my dogs. I informed this person that I had gotten rid of the dog because I discovered the problem on my own and not because I was notified of any problem.

Then came the outrageous statement that since my other dogs had barked at someone that I was still not eligible to sign a lease. To this day, I have not received any formal or informal complaint about any of my dogs. This is exactly one of the reasons that this office can't function with any rules because this person operates and makes statements and executes judgements without any rules, standards or consequences for intolerable actions and statements. Employees of other companies do not operate without any consequences due to the lack of sound business practices.

I get along fine with all of my neighbors and they get along fine with me. There are not any complaints that have been filed against me, or should I say that I have been informed about.

4. There has been a sign posted that Mondays are mow days. There are numerous lawns that have not been mowed since last year and yet they continued not to be mowed. I did get a threatening notice to remove a few pieces of wood from my front porch or I would be fined. There are many other situations that some people get harassed about while others do not get harassed for indisputable violations to numerous so-called policies.

Many other residents would file complaints but are afraid to say anything at all in fear of vindictive reactions that all of us know would be taken by this person.

5. I have a billing problem. My April bill indicates my total due for the month is $699.86 with a previous balance of $0.00. and that amount is not in dispute and that is what I paid with a money order.

My bill for May was $740.13 that includes a $50.00 previous balance. For what, I have no idea. Of course, I tried calling the office and not to my surprise, no one answered. I went to the office and a note was on the door that the office would be closed until Monday, May 9th. This is highly unusual. It has been my experience that an unforeseen circumstance has arisen. My hope is that nothing serious has taken place for this office person. That left me no choice but to purchase a money order for $690.13 on May 5th. I did this for the simple reason that I will not be charged for a previous balance that did not exist and also for the reason not to be charged for late rent.

6. I do not understand the ridicules policy of no gates on our porches. I personally have had to chase away many stray dogs that roam the facility with a broom or rake handle. I would also include the chasing off the coyotes that roam the facility. I also have chased away a few possums and skunks. It should go without saying the threat of rabies is real with stray dogs, coyotes, possums and skunks. For the safety of my family, I must insist that I will be installing a gate for my family's safety and there will be no lock installed to prevent access by anyone with Meadow Glen. I would like to think that you cannot and will not object to valid safety concerns in this matter. Any and all companies that I know of, safety is the number one concern for their employees and customers.

In closing, MR. ______ I simply want to live in piece, not bothering anyone and no one bothering me. I want to be treated fairly and with respect. There is no doubt in my mind that you want the same things for yourself and family. Thank you, Sir, for your time and response in these important matters.

Regards,
YES! Communities
-
Anti-dog policies
This community was advertised as pet friendly, but everything they do is harmful to dogs. First, they won't let people have fences around their yards, so those who can't walk their dogs every four hours end up letting their dogs roam around the community, which makes it harder on everyone who does walk their dogs because you never know when a random dog will just come at your dogs out of nowhere. The park is so full of thorns that get stuck in your dogs paws that you can't walk them in the grass, and there are no sidewalks in the community so you have to walk in the middle of the street. If that weren't bad enough, they just painted the roads black so they get extremely hot now because it's the desert. The dogs will burn their paws if they walk on it during the day. It's like they are actively targeting dog owners. There is no good reason for the fence policy. Many of the places already had fences when they made that rule so they were grandfathered in, but now they are making those folks take their fences down too. My neighbor has a fence so I built some planter boxes that extend to their fence to give my dogs a little yard. Now that the neighbor has to take his fence down, all that money I spent on the planter boxes will be wasted because the side will be open to the next yard over. They also have a dog, so my dogs and theirs will both lose their yard. It's ridiculous. I am disabled and my dog is a service dog. He shouldn't have to suffer, and I shouldn't have to walk him a bunch of times a day when I am not feeling well enough to do so. They should not be allowed to advertise as pet friendly when they are actively making it hard for dog owners to live here. Painting the road black right before summer is borderline cruel when there is no other place but the road to walk dogs. It's awful.
Desired outcome: Give us sidewalks or let us have fences so we can keep our dogs healthy and safe. Also, remove the sticker weeds from the park so dogs can walk in the grass without getting dozens of thorns in their paws.
Oh, and also, the pool doesn't open till the end of May despite the fact that it's been in the 90's lately. The pool was a big selling point, but I have to wait another month to use it despite how hot it is outside? This is El Paso. Why on earth would the pool be closed when it's so hot out?
YES! Communities
-
57329 Sawmill Lane, Lenox, MI 48048
We turned in our 2022 lease agreement to Millstone Pond Laura & Amy manager and receptionist in March.

Now we have an extra $50 tacked onto our lease monthly payment as they did not turn it into corporate.

Their excuse is we may be evicted Yes lawyers are looking into this situation. This was 1 month ago.

also, we want to sell our home we paid $30 for an outside inspection on March 14, 2022, which was done 3 days later but still haven't received the results of the inspection.

Please Help Us
Desired outcome: accept our lease for 2022 and give us the results of our home outside inspection so we can sell our mobile home at 58329 Sawmill Lane, Lenox, MI 48048
YES! Communities
-
Coachville Mobile Home Park we must remove Gardens because of ordinance
They are saying that Pittsfield Township has an ordinance against gardens, and we must have grass in our lots... no Gardens. However, I called Pittsfield, and they said, they have no such ordinance, and in fact "Gardens" are encouraged!

On 'Yes!' own facebook website, they have people praising gardens. Yet our newsletter we have been getting continued harassment about removing gardens in our lots.
Desired outcome: Please lay off the long time gardens in our lots.
I'm a photo section from Pittsfield that the community manager used as justification... Obviously, it says nothing about gardens. She said #6 was her reasoning for telling everyone that they needed to remove the gardens. She also said, that if I don't like the rules I should just move out.
This review was chosen algorithmically as the most valued customer feedback.
Living in yes communities is like living in hell I pray to have a load of money drop from the sky to get out of this place. Been stuck here for 6 years the first 3 was ok had notes every month for yard even thou we mow it every weekend that was a lil annoying but we was renting never been late on one payment. 3 years back sense things been ok besides the...
Read full review
YES! Communities
-
No 'Window-AC Rule' suddenly being enforced, or not being grandfathered.
I've lived in CoachVille since 1998. We were a Franklin community, then after it was sold, we changed hands many times. Management became unstable. Now we have stable management. However, it is being run out of state, and they are trying to enforce rules that do not apply the same in a upscale 'Manufactured Home' community to the 60s Home of Iggy Pop.

Most homes here were built in the 60s, and are made out of metal. The population is 70% Spanish. All management communications must be translated.

Now let's get down to business: 'Window-ACs' is listed under the 'Fences' section of the Guidelines. Your asking these poor people that live here to change how they cool their homes, or to remove the ACs. Well then 1st. Remove the Window-AC in the 'Coachville Office'. I've included a photo.

I also ask why? The Manager says some sort of 'Blight'. Well the hole trailer-park is 'Blight'. I've included some photos. In place of a missing trailer in the very front, there is a spot that just looks like a dump. Also I've complained about the drainage issue for years. (even Before Yes took over...) They tried to solve the problem with a few things, but the problem has gotten worse. They need to do something more expensive. But anyway, what I'm getting at is, complaining about what a few 'Window-AC's on peoples houses? Really?

I can see that in a Manufactured housing community in California, but not in this 60s Iggy Pop Community. BTW... if you don't know who that is.. Google him

Also: If you think we can all upgrade to Central Air: I've also included a photo of a Electrical Pedestal. The Manager says that 'Yes' will do some sorta payment plan with folks. But think about it: They will also have to upgrade these panels. I had to get mine upgraded. And that might be cost-prohibitive.

Lastly: She mentioned something about 'Safety'. Ok. In New York city, Air-units fall on people from 5-story apartments. But from 6-feet in the air? I want to see the records of trailer-park injuries.
Desired outcome: The 'Window-AC-Rule' would not apply to this ancient trailer-park.
I'll raise another point. If you've never lived in a Metal mobile home with the sun-bearing down on it in the summer. You may not understand. It will generally be a few degrees hotter and have more humidity on the inside of the house than outside (without Air-Conditioning...) So this becomes a health concern. Every year new temperature records are broken, yes even up here in Michigan.

At Coachville, in the summer: Those who cannot afford, or do not have good AC. You'll see hanging out in their cars. Kids playing in the street. Because inside the homes are unbearable.

I am fortunate enough to have done a lot of work to my home. I have a reflective metal roof. I have wall-side windows. But I remember the days where I did not, and no matter how many BTUs my Window-Air put out, it seemed it could not pump out all the humid-air. And you ask them to dump their AC?
I should add that my personal Central-Air unit costs about $3500, and I might be able to sell my trailer for $5000ish... What I'm getting at is: It is questionable whether a Centrail-Air is worth the effort. So then the next idea is 'Floor-Models'. 1) My neighbor has 4-Window-ACs. What will he do with all of them? Since the Dump-charges a lot of money for disposal. If this is truly enforced with 'yellow-slips'. I'm guessing AC-Units will magically show-up in that (dump-site-Space) between Coachville and Central-Avenue. 2) Floor Models are they a much better arrangement? The ones with duct hoses are not cheap.
YES! Communities
-
Wind damage insurance check being held
A tree fell on my house 3/19 I filed a claim with my home owners insurance. Received the check for the damages with the check addressed to myself and yes communities. They have held this check for now 3 weeks. Allowing further damaged to my roof from the tree that fell on it. I called the office almost every day the Mgr promised the Check would be overnight to be endorse and expect it back in two days. All i want is to fix my roof before something else is damaged. The Mgr says there is nothing he can do but wait he only has email contact with corporate. I pay my lot fee on time every month why can't I get service. I need the Check returned my house has damaged I've waited over a month this is a outraged. I have no choice but to contact a lawyer. Calls emails bbb complaints don't work.
Desired outcome: Send my check back for repairs
This review was chosen algorithmically as the most valued customer feedback.
4-16 4-17 4-20 of 2022. It appears that the complaint about Camejo was a temporary resolve. Now this same fellow washes a couple of cars next store to me then takes and parks one right in front of my place making my daughter having to park in the office parking lot and she had to carry my 10-month-old Great grandson and all his stuff over to my place. Thi...
Read full review
YES! Communities
-
Unable to get a hold of maintenance or community staff.
I have a backed up sewer line past where the line from my house connects to the line in the ground. I am unable to use my toilet shower washing machine or even do dishes. I am unable to contact any representative of my community. I am unable to call the plumber and have them come because the lease stated you won't pay for it unless you call them. I live in Terrace heights in Dubuque Iowa.
Desired outcome: Someone needs to get a hold of a plumber and get this issue fixed. It is not my responsibility as it is an issue below ground.
YES! Communities
-
Note sent out by management of marysville villa marysville mi 48040
Hello as this is a over 55 park we senior citizen moved here so that we could have a place of security for the rest of our years on earth. This community park has been here well over 50 years. Things here had been going great. Your corporation took over our little place of security and now have started to upset 45 percent of this tight net community with new demands. ON 03/29/2022 we all received a note that we have to remove our security fences in 30 days or we will be given violations. These fence have been here for years and been updated to enhance the look of our homes. Many of us take pride of our homes and try to keep this place a Safe, Beautiful and secure. Please help us continue to feel safe and secure. Many here are in there 70,80,90s s
Desired outcome: let us keep our fences and sense of security Please
This review was chosen algorithmically as the most valued customer feedback.
My name is James Downey. I live at 318- River Bay Drive Tampa Florida 33619. I have lived here in this park going on 28 years and complained about very little. However once again today for the second time a truck, trailer, and compressor for washing vehicles with the name Camejo 785-792-8604 parked across my drive and my neighbors drive in the lane...
Read full review
YES! Communities
-
Remove fence that is on the lot I leased.
I purchase a house four years ago that the lot had a fence on. The fence is in good shape. Now they are demanding that I remove the fence by APRIL 1st.Or yes will remove it and charge me 500.00. I am in bad health and live in disability. This is absurd! I signed a lease for a year in Jan. The lot has a fence at that time. Yes are breaking the lease with me by taking the right to the lot as it was leased. Before I purchased the house I was assured that the fence was Grandfathered in. I have two senior dogs that I cannot walk. That fence is very important to me as well as a security measure.I have tried for three weeks with the Home office to no avail. Can anything be done? I feel like I live in a dictatorship.Not a community!
Desired outcome: Keep my fence and my life as it is.
YES! Communities
-
Northridge Estates
I signed a lease on 3/7/2022 for a really good friend and paid 6 months rent in advance. My friend works multiple 12, 14 and 16 hours shifts and yesterday, management busted into his home unannounced to do their "Gold Key" check. He was awakened by his dogs going crazy and then accused that he had pitbulls. His dogs are NOT pitbulls and he has since rehoned one of them. The other is a register service dog. He also cares for his dad whom also lives at this property. We communicated on the front end and mentioned multiple times that his mom and dad would be living with him and were never told anyone else had to be on the lease until 2 weeks after he is moved in and settled. The treatment, that my friend especially, and I have received from the management of this property has been complete disrespect and a violation of privacy. We have been nothing but upfront regarding what Heather feels is the result of reasons to evict. This is completely unfair to someone who is trying their best to keep a roof over their head. Also, we have made several attempts to call and nobody answers or returns our calls when we leave messages.
Desired outcome: Reverse eviction notice and show some common courtesy to you residents. This is very unprofessional behavior.
This review was chosen algorithmically as the most valued customer feedback.
I have been a resident since December 2016. When Meritus communities were managing the park. They were so much better even the office staff were decent and compassionate then the staff now. My 8 yr old grandson tragically drowned at a pool party June 2017. I had just started working as the pool monitor two weeks before this happened. The office staff truly...
Read full review
This review was chosen algorithmically as the most valued customer feedback.
👋 hello, I recently moved into the Howell estates community on February 14, 2022, Every buddy we spoke to was very welcoming when we filled out our application, Unfortunately not even a week after we had moved in we had received a call from Stephanie in the office asking me to not use my back door due to the neighbor having PTSD, And that my back door wa...
Read full review
YES! Communities
-
Greenbrier estates in batavia ohio
The manger is attacking me since I have 8 tank animals all esa's and one service animal. And never kicked out the guy who lives at 178 who sexually harassed me and it's been over 2 years since I used the pool and fitness center and shelia tried to kick me out of my own home one year and she claimed that I didn't pay rent when I did. And me and my service dog were missed treated by 228
Desired outcome: 3 free lots and no lot rent for the rest of my life
YES! Communities
-
over payment not refundes
Hello I'm complaining about overpayment of my rent I moved out January 31st of this year Mission Estates El Paso Texas charge me for February I have called yes headquarters many times yet my refund hasn't been posted or they haven't sent me a check I have spoke with mister Samuel many times he states that he's going to take care of it to give them time and nothing has been resolved yet it's going on 2 months and I am getting a really upset with these progress and yet I do not want to get a lawyer and sue you guys so if you can help me with this I would really appreciate it the payment is $585 thank you
Desired outcome: My name is Carolina Rodriguez I lived in Mission Estates El Paso Texas Trailer 88 my number 9152607432
YES! Communities
-
Siding damage from community lawn crew
Over two years ago I contacted Jackie at Paradise lakes MHP where we have a home. I told her that the lawn company that mows for everyone has put a hole in my siding on my shed from weed wiping too close. She put a work order in. They never came to fix it. I called and reported that it was not fixed. She said someone closed the work order and she would write another one. Two years have passed and not complete. I have called her and Evelyn about this at office. No response. They do not return my call. What do I have to do to get service around here for damage to my property from your company people? My phone number is 6122729623. I would like a return call
Desired outcome: I want the siding fixed as promised
YES! Communities
-
Fan cover
I live in Avon on the lakes in Rochester Hills, Michigan... Moved in April 2021, having bathroom fan cover broken and promised to be replaced as the fan cover would not stay on the ceiling. Insulation exposed. Embarrassing. It is now January 25th. 2022. Still not replaced. Bad resident promises not kept. Garbage disposal broken immediately after I moved in, promised once again to be fixed... Still waiting.
Desired outcome: STILL WAITING FOR PROMISES
We are here to help
16 years' experience in successful complaint resolution
Each complaint is handled individually by highly qualified experts
Honest and unbiased reviews
Last but not least, all our services are absolutely free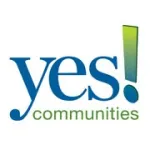 YES! Communities contacts
YES! Communities representatives

YES!Communities

YES! Communities