Yard Works
-
Parts for yardworks retractable hose reel,
Hello,

I bought the Yardworks Retractable Hose Reel, 65' and the connected piece is cracked. It was quite expensive to buy this hose.

I would appreciate if you can send me the replacement part under warranty for free. It would be appreciated I have added the photo of the part. My address is

7797-211 street

Langley, BC V2Y0W5 Canada.

I can be reached at 778-995-9835.

Thanks

Raman
Desired outcome: I would appreciate receiving the broken part for free as soon a possible with a spare. And can someone please call me to advise when it will be sent to me. Thanks
Yard Works
-
Lawn Vac 2.0 Model number 060-3897-4
I purchased a Lawn Vac 2.0 at Cold Lake Canadian Tire store some years ago. I just got it out of my storage as I had used it around the yard 3 years ago. The bag had literally fallen apart and the bag material had stretched on the first time using it and shredded itself. I tried to repair it with duct tape but couldn't get it to hold. I went to the store to get a new bag and they tell me that it was discontinued and they can't get me one. They said another Canadian Tire store may have them but they could not order it and transfer it. I have spent the last 3 summers calling every Canadian Tire store in Alberta. No success as of yet. Why buy a product if you can't fix it when it breaks. If I had known that they would discontinued this machine I would never have purchased it. I am left with a relatively new machine with no bag for it. In my view I feel I have been deceived at paying full price for a machine that was actually no longer available. I am unsure of the year but under the warranty I was informed at the time that "it was discontinued and the parts were also discontinued and unavailable". What am I expected to do? Must I buy a new machine just because the bag is now inept? The blower itself is perfect.
Desired outcome: A new bag for my machine or equivalent
Yard Works
-
5 ton dual wedge log splitter
No complain :
I have purchased the unit 2 Weeks ago Can Tire.
How longe is my Warranty

Can I store the unit vertical?

Please how to contact you in the future1
so-far the unit works fine,
Yardworks is a Canadien Company Location Please.
Regards
Hans J Feil
for more Question contact me plaise

h. feil. [email protected] 31 Portree Crescent Thornhill, ON L3T 3G1
Yard Works
-
Weed eater
I purchased your product from Canadian Tire in Bancroft, On. on 2019. Was told it was a great product, also purchased the gas lawn mover. The first thing the guard broke, and the battery would not hold a charge. I am a 75 year old senior, so this is not from abuse.
Last week on Thursday, after waiting 45 plus minutes, I got a call back, all info given. They told me they would look after this and a new product would be send. Never heart a word, no e-mail, nothing.
Very disappointed, the product # is 060-2341-2.
After being told what a great product and a senior on a very fixed income, the disappointment I feel is beyond what words can express.
Just wanted you to know.
Yard Works
-
Yardworks dual line corded trimmer replacement spool
Canadian Tire sells yardworks grass trimmer model 060-2365-6 but does not sell dual line replacement spool covers. The spool cover wore out in one season of use. The trimmer is dangerous to use and rendered useless without the spool cover.
This is a very frustrating situation and happens frequently with CT products. If I can't source a spool cover I will have to purchase a new trimmer. But not from Canadian Tire.
Desired outcome: Stock dual line replacement spool covers for model 060-2365-6
Yard Works
-
Gas-Powered Lawn Mower 060-1332-0 /No available customer service through phone call
I'm a loyal customer of Yard works. My family has been using Yard works garden equipments more than 10 years such as chain saw, electrical lawn mower, hedge skimmers and the gas -power lawn mower which was only used once but could not be started the second time even she still looks like a brand new equipment.
It's tried to call customer service three times and keeping waiting time 1.5 hr or left phone number. No response until now.
The grass in my yards is growing so tall and City issued a letter to leave 5 days to cut the grass other wise a fine ticket will be issued. Please help me out ASAP. I'm willing to share my experience for the help.
Thank you very much and have a nice day!
Desired outcome: It would be great to issue a confirmation number to allow Canadian tire to replace a new one and Canadian customer service's willing to help me under Yard works' direction. Many thanks in advance.
Yard Works
-
Electric lawnmower
I bought about a month ago. Worked great for first two cuts. Now it won't even cut my front lawn completely without charging again. So disappointed. I did the charging per instructions. Would like too cut my grass in one shot but can't even do front lawn. Have to charge three to four times to finish grass. I don't think this is right. I live on a pension that is not much. And lawnmower is useless
Yard Works
-
Lawn Mower sel-propelled Model 060-1332-0
June22 2020 bought Yardwork self-propelled model 060-1332-0 at Canadian Tire. In August 2020 I had it repaired atHiskcock Rental which i had to paid $143.00 due not being cover under warranty. It was stored away for the winter in my shed and cover with a tarp. In last week in May took it out to use it started but the self-propelled would not work. I called customer service at 1-866523-5218 explaining the trouble i was having and that I had it repaired last August and was not happy with Hiscock Rental. your customer service said that Holdbrook Enterprise 748-8498 can do the service. It been over a month that I took it for repairs and call on if it was repair was told they where waiting for the pairs. I called your customer service to see if parts were shipped which was informed that no claim was received from Holdbrook Enterprise. I then called Holdbrook Enterprise and was told waiting for parts. I told them that I was just talking with customer service that they have no record of a claim being put through. they said that they did and will call to see what is going on. Please note that yardwork is a reliable brand to buy. Saying that I would not be buying another tool with Yardwork logo on it. Just to say I do have a Yardwork wood splitter with having any trouble. But the lawn mower being clean and cover and always store inside not happywith it
Yard Works
-
Cordless Trimmer model no. 060-2273-4
The battery on my trimmer will not hold its charge so I want to replace the Yardworks 24V lithium battery but told it is no longer available .
Is there a substitute.
Tried to call Yardsworks this morning and was advised I would receive a call back which I did not get.
Tried again this afternoon and after holding for an hour the answer given is you have reached the mailbox of 420 and that was it,
Certainly hope I get a better result with this.
Thank you
Yard Works
-
hedge trimmer battery
i phoned yard works in Canada, they kept me online for 5 hours yes 5 hours . and when I talked to a subordinate all she can tell me we are understaffed.
i told her that is the last time i buy from yard works and I will go to either black and decker or any other compnay she carecd less
battery requested was 60-2143 -4.
I would not recommend any product of this company at all they have no respect for customer
I will give them zero for evaluation
Desired outcome: respect custiomers and answer the phone immediatly ,have more worers to answer the phone and have decent employee who look after the compnay and lets doa review of each employee we talk to
Yard Works
-
parts replacement electric blower/vac 9amp
Today the plastic on/off switch broke.
A small 1/4" plastic tab that stops the switch from going too far forward or back broke.
After extensive web searching to no avail, I call Canadian Tire and asked for the # for Yard works.
45 minutes ago I called and gave the person all of the information.
4 mininutes on hold originally. Then about 4 minutes to give them all the info. ct product # 60-3866-8. They put me on hold while they could direct me to the correct department.
I've now been on hold in que moving from 4th position to 2 and back to 4 back to 2 for 36 minutes. I know times are tough but shouldn't the que move from 4 on down to the actual caller and not go back and forth between 4 & 2?
What happened to 3 & 1 and me?
I could order a $50 blower vac from CT and be done with it but nothing but the stupid plastic crap piece is broken on the unit. And for those of you complaining about the bag not lasting, didn't realize this should of had a bag until today and it's several years old!
Not going to buy a new $50 leaf blower over this. I already bought my husband a nice Toro mulching b/v. He just liked the convenience of not having to switch the thing over. He loves the Toro by the way.
Yard works obviously wants to load the landfills with excessive waste.
After 53 minutes of the one position in que!
Finally spoke to someone who informed me the part is no longer available.
He googled the part # and came up with a supplier in the US.
After checking it out for only $38.95 US, I can get the part!. The part is $3.90
Called greenworks US and they can supply for $11.87 but do not ship to Canada.
Hope the glue holds
Desired outcome: New plastic on/off switch
Yard Works
-
Yardworks class 2 Battery Charger model ACG124UI
I purchased the 24V Max Lithium-Ion cordless grass trimmer from Canadian tire in simcoe 3 years ago, I used it for 1 summer then I was in a car accident in September 2019 where I was seriously injured, fractured ribs, sternum and a fractured left foot. I hired someone to maintain my grass the following year who used their own equipment. This year I figured I will get back to doing my own grass cutting and now the charger charges but does not last even 5 minutes. Needless to say I don't have my receipt but I only used it for one season, maybe 5 months. I hope you can do something for me considering the accident and that I was not able to use it last year. I kept the charger in my basement, it's like brand new. Canadian tire does not have a good return policy, basically once your out the door your on your own.
Patricia Aurini
308 Mechanic St
Waterford ON N0E 1Y0
519-443-4092
Desired outcome: Replace it.
Yard Works
-
Dry Seal water nozzle
Loved the design but pricey at Lowe's last summer. Took it out this week to rinse car and dropped it on my driveway at a distance prox 3 ft then water started spraying all around the rubber grip.
Looked inside after disassembled and found a flaw from where the grip meets the valve body is very thin plastic so it cracked at that spot that make it now useless. This just for your information.
Desired outcome: Stay COVID free my friend !
Yard Works
-
4 ton electric log splitter
Purchased 2 days ago from Canadian Tire, Carling Road, Ottawa (its now February 12, 2021) the Yardworks 4 ton electric log splitter worked for approximately 20 minutes then stopped! All the instructions were followed to the book - including bleed valve requirements - and then nothing but humming! All electrical and mechanical requirements are correct, yet this Lemon of a product does not work.
Desired outcome: replacement at no cost to me
Yard Works
-
Snowshovel
I bought a yardworks snowshovel 2 weeks ago and went to use it for the first time and the handle split on it I couldn't take it back to Canadian Tire because I don't have my receipt. I shave pictures of the handle if you want them there must of been a defect in the plastic so what can you do for me all my products I use outdoors are yardworks I love your products
Yard Works
-
Snow Blower
We bought one 4 years ago the first year it would not start took it in second year same thing 2 times took it in 3rd year same 2 times this year was going until it snowed it is stored dry and all gas and oil is cleaned out wasted 200$ on this and want to get rid of it but its hard to afford one now and my Husband had a heart operation and I have bad hands no warranty did not want to help your company should at least take it back and fix it !Mary Lumsden [email protected] phone 9053566466 I can send a picture if I get a reply
Desired outcome: One that works paid money for nothing!
Yard Works
-
My yardworks snow shovel broken.
My yardworks snow shovel is broken and I bought it 2 year ago. But I do not have receipt. How can I get replaced by yardworks. I am looking for any email or phone number from yardwork to contact them and what is the procedure to replace it. What the company replacement policy. if you do not have recipt or you lost it. How they confirm the product. Pls
Yard Works
-
Lawn mower
- It does not start
- It is under warranty
- Canadian Tire where the unit was purchased refuse to honour the warranty
- Yard Works with whom the warranty is held with, constantly refer me to local Honda or Husquavana agents that when contacting them regarding the issue, want to charge me as they claim the unit was not purchased from them and therefore they will not honour that warranty.
- 160cc Honda Engine on the lawn mower is the reason Yard Works point to Honda.

- WARRANTY SCAM!
Yard Works
-
Yardworks firewood rack
Purchased this firewood rack from Canadian Tire. It is terrible. My husband assembled it. The hardware provided was typical substandard Chinese fare especially considering this rack will have to hold substantial weight. After putting it together we discover that it doesn't work with the standard 16" firewood logs, they fall through. Also, the cover barely fits. I think we will have to use a tarp to keep the wood dry.
The most annoying thing about this whole thing is that Yardworks is a Canadian Tire brand and we all know how poor CT customer Service is.
I ran into the same problem with Woods camping equipment. It isn't Woods, it is Canadian Tire. When you contact Woods they email back and say return the product to CT. Then CT says they won't accept it back because you have used the item. It is pathetic. CT should be more transparent about bringing in Made in China products under the guise of separate company names.
Yard Works
-
Dumping wheelbarrow
I bought is wheel barrel a few years ago I need to replace the barrel or cargo area on it The problem is where do I buy this? I works great and I love it. Its easy to use and holds a large amount.The problem is it is rusted out in the corners. That's why I want to buy new cargo or barrel for it. We should be able to buy parts .
This dumping wheel has four wheels with a lock on them. Nice feature .
What can I expect you to do to resolve this problem.
We are here to help
16 years' experience in successful complaint resolution
Each complaint is handled individually by highly qualified experts
Honest and unbiased reviews
Last but not least, all our services are absolutely free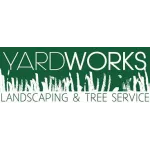 Yard Works contacts