WorldRemit complaints
221
WorldRemit
-
Money Transfer
I am a old and faithful customer of this company for last many years.I have transferred 380 pounds in the company account and have provided all required documents before yesterday.
But company is not paying money to my recipient in Pakistan.
I have made many telephone calls and many emails to company but they are not solving my problem.
Please solve my problem.
Kind regards.
Choudhary Muhammad Rashid
Case number 16482430
WorldRemit
-
account disabled
Hello, I have been a customer from worldremit for years and my account was disabled for no reason, I am trying to reach out and have not to luck, It is very hard to communicate with you guys. The chat asked me to log in with my account but how if It is disabled, the phone number is just for a customer with a customer tracking number how I suppose to have one if I don't have any communication with you at all. I remember it used to be easy to connect with you, I don't know Why it is so hard now.
Desired outcome: activate my account
WorldRemit
-
Unauthorized charges to my bank account
On 08/19/2021 my bank was charged $30.00 by my debit card number it seems. The transaction reference # 598125401. I did not authorize this let alone ever used this company.
Desired outcome: I want my money refunded these were not my charges
WorldRemit
-
Refund waiting now 7 weeks
I sent money via world remit 7|3|2021 it was never received, requested refund and up to this time, I am still waiting, they have different excuses every single time, waiting to be rejected, cancellation then wait 1-7 days for refund then back to waiting for rejection again, it's been going on for 7 weeks now, I just had another chat with them, still waiting for cancellation from their partner, it's been 7 weeks how long will it take for them to cancel a single transaction, don't use this company again
WorldRemit
-
Why did my love one did not receive her money
I sent 200.00 Canadian and she was going to receive 882.50 GHS in Ghana I have no transfer number because it said there was a problem but the money came out of my bank account for the 200.00 and she needs the money badly her name is Gloria Vanderpuye in Accra Ghana so now what do I have to do to get the money to her this is not the 1srt time this has happen and I getting tired of this crap I need this resolved in minutes for my wife to eat.

Thank you
WorldRemit
-
Cancellation refund not received
Date of the incident: June 3rd 2021.
Client number: WR6127020

I have cancelled a transaction and asked for a refund but they were unable to refund me on my credit card so they asked my cheque account details, which I provided but no refund came.

Each time I call the customer service, they tell me that they are going to send a notification to the Finance Team but the finance team is not doing anything till now.
I would like to get my money back. Thank you!
Desired outcome: I would like to get refunded as soon as possible.
WorldRemit
-
I am writing complaint about worldremit Australia.
My transaction number is 99568385, I send money from Australia using this service but last 26 hour I m still hearing we are still confirming from our local body, which they they no answer, what if somebody need money urgent, this have shit service, this is my last time with them after that no more using this service. I don't recommend people to use this service,
WorldRemit
-
Transaction number 96256759
Hi dear
I made this transcation to india on 18 june but my receivier did not get money in account because there was a error in details . I don't know where is the money gone?
I am not getting any response from worldremit . I am sick of it. It was $4000 nz dollars.
I am tried to call world remit to get my money back but they don't know where is money?
WorldRemit
-
refund
I made a bank transfer to India through world remit on 9 June 2021 and the account number was incorrect so the transaction was cancelled.

I have been waiting since then to receive my refund and I have made several phone calls and sent emails but no help.

My transaction number is 95458055

I feel like that's how World remit makes money by holding on to people's refunds.
WorldRemit
-
World Remit Services monry transfer
Date of incident: 03/19/2021
Transaction Number: 87712834
Amount transferred: $305.00
The above transaction occurred on the stated date. Up till today (07/13/2021). The customer has not picked up the funds verified by Access bank. I have contacted World Remit several times VIA PHONE AND EMAIL and they promised to request a refund.
However, there has been no follow up or refund of the money:

Emails:
Hi Victoria,
We've got great news for you. The money you sent Abdulsalam Adoga has arrived into their bank account.
Here are the full details again for your records:

Your transaction number: 87712834

You sent: USD 310.49 to Nigeria

Abdulsalam received: USD 305.00

Bank name: ACCESS BANK

Bank account: 1447600963
What if Abdulsalam Adoga can't see the money in their account?

Usually, the money is transferred to the recipient and reflects in their account within the estimated time. If that is not the case, we assure you the money is with our local partner. We suggest you check if the amount reflects as pending in the account statement, as it may be ready to be paid in the account.

Ps. How did we do? Please take a couple of minutes to complete a very short survey

Thank you for using our service!

Until next time,
WorldRemit Customer Service

Transaction # 87712834
Yahoo Mail
/
Sent

Victoria Udongwo
To:
WorldRemit

Thu, Apr 22 at 12:53 AM

I am following on this money transfer. The recipient has not taken the money and my money has not been returned.
You were supposed to reach out to me and no one did.
Your company is fraudulent and very untrustworthy. Unscrupulous and unprofessional ways of doing business. I will file a report.

Very dissatisfied customer
WorldRemit
-
Transfer of money
Transfer 97966869

I registered with Worldremit on 6th July 2021, to send 200GBP to my son in England. It should have taken minutes, but it is still stuck in the system.

I have used their chat system every day and been fobbed off with the same excuse, that engineer are working on it. Today I asked several times who to complain to and was ignored.

I have requested that the transaction be cancelled but they say they can't do this at present. The money has not yet come out of my bank accoiunt and I no longer wish it to do so.

This is today's transcript -WorldRemit Agent Michael Diofre (7/8/2021, 7:46:39 PM): Hello Lesley and welcome to WorldRemit.

My name is Michael Diofre, how can I help?
Lesley (7/8/2021, 7:47:20 PM): Hi . case no. 97966869. My payment has been pending for days now. I have tried to cancel it but nothing is happening.
Lesley (7/8/2021, 7:47:57 PM): Lesley Gillian Marsden Calle Mercurio K1, casa 246, La Florida, Alicante 0189 18/11/1952
WorldRemit Agent Michael Diofre (7/8/2021, 7:48:08 PM): Sorry to hear about that. I understand that you want your transfer to be cancelled..
WorldRemit Agent Michael Diofre (7/8/2021, 7:48:17 PM): Thanks. I'd be happy to work on your concern.
WorldRemit Agent Michael Diofre (7/8/2021, 7:48:23 PM): Bear with me please.
Lesley (7/8/2021, 7:48:33 PM): Yes please. It's disgraceful the way I', being treated.
WorldRemit Agent Michael Diofre (7/8/2021, 7:49:05 PM): I understand your concern.
WorldRemit Agent Michael Diofre (7/8/2021, 7:49:20 PM): May I have the post code of your address again? What you provided does not match what I have here.
Lesley (7/8/2021, 7:49:36 PM): 03189
WorldRemit Agent Michael Diofre (7/8/2021, 7:49:46 PM): Thanks.
WorldRemit Agent Michael Diofre (7/8/2021, 7:50:36 PM): If funds are already released by your bank to WorldRemit and are not put on hold by them, refund is up to 7 business days, depending on your bank's settlement time, after our cancellation request is granted and completed.
WorldRemit Agent Michael Diofre (7/8/2021, 7:50:37 PM): Are you okay with that and I'll forward our cancellation request then?
Lesley (7/8/2021, 7:51:33 PM): No. The money hasn't been released by my bank yet because my transaction seems to be stuck in the system
WorldRemit Agent Michael Diofre (7/8/2021, 7:51:44 PM): Lesley, I tried cancelling but there's a technical issue as of the moment. This has already been forwarded to the technical team.
Lesley (7/8/2021, 7:52:09 PM): I've been told it can't be cancelled until your engineers resolve the problem, but that is not good enough and I am being told this day after day.
WorldRemit Agent Michael Diofre (7/8/2021, 7:52:11 PM): Please just wait for notitifications on this as cancellation is currently a work in progress as of the moment.
WorldRemit Agent Michael Diofre (7/8/2021, 7:52:39 PM): I can see that this has been forwarded already by another agent to the technical team just as of yesterday.
WorldRemit Agent Michael Diofre (7/8/2021, 7:52:59 PM): Please wait for updates on this as this is still currently being worked on.
Lesley (7/8/2021, 7:53:11 PM): It has been forwarded to the technical team every day this week?
Lesley (7/8/2021, 7:54:19 PM): I've had to use Wise to send another lot of money and will use them next time too.
WorldRemit Agent Michael Diofre (7/8/2021, 7:54:34 PM): I can see that this has just been forwarded as of yesterday. Please just wait for notifications as this is still currently being worked on.
Lesley (7/8/2021, 7:54:54 PM): Who can I complain to please?
Lesley (7/8/2021, 7:55:40 PM): I have been told the same thing every day since Monday.

The rest of the transcript wouldn't save, but I asked several times for someone to complain to.
Thanks
Lesley Marsden
Desired outcome: Cancellation of transaction.
WorldRemit
-
Funds not credited to my recipient's bank account
I booked a remittance transction, bank deposit as the delivery method, on June 25. Funds were transfered the following day after which they are committed to complete the said transaction within 24hours.

After 24 hours until today, with constant follow up everyday,   my recipient's bank has not received the funds.  They've admitted that funds were wrongly allocated to other bank account which is a clear negligence from their end.  Have expressed the urgency of resolving the issue as the funds are badly needed yet they ignore.  It's more than a week now and i carry all the troubles they have caused.  I"ve talked to Mgr Ramel via phone call once and assured that he wil send me email to update but seems he is missing in action now.  They are very unprofessional in sorting issues like this. This is their accountability but they let their client suffer . Could anyone help and advise.
This review was chosen algorithmically as the most valued customer feedback.
I sent money on 08/6/21 to 2 recipients in Zambia through bank transfer, the money was for clearing agent, customs for the truck, insurance, tax and registration of the vehicle. The truck arrived in Namibia on 3/6/21. The driver who went to pick the truck got stuck in Namibia due to delay of funds. Two days later I received this message "We're sorry but...
Read full review of WorldRemit
WorldRemit
-
Unautorized Transaction
Someone made an unauthorized transaction using my debit card. This company is impossible to get ahold of on the phone. I have sent an email and I have called my bank. I want my money back. It is ridiculous that this company (that I have never heard of) doesn't have more security measures to prevent this sort of activity from happening. I want my money back.
Desired outcome: Money refunded
WorldRemit
-
Tried to send money to help friend natalya zhuravleva
I am not an expert at computers so sometimes make mistakes-I first tried to sign up on my phone then thought it would be easier on library computer? I after a few trys figured out how to send it then my bank rejected it. I went to them said I wanted it to help my friend visit me, then did again rejected again by back they thought it was fake then told them its ok they said yes then you reject it? Cannot I do what I want with my own money? Sincerly, [email protected] I feel like tennis ball rejected by you and bank is there no trust left? Harryfauser 127 manchester drive, mauldin sc29662 account10217204
This review was chosen algorithmically as the most valued customer feedback.
Good day Please my you assist have been following up for my refund for the transcation was done on the 16th March 2021. Firstly l faced challenges in uploading my ID on the otherwise non user friendly website. After having successfully managed to send through one of the agents, l was then asked for the bank statement which l did. This to and from...
Read full review of WorldRemit
This review was chosen algorithmically as the most valued customer feedback.
I have made over 12 transactions in a period of 2 weeks. Which total close to $13, 000.00, going to one person. But these two transactions have been held without an answer as to why; 91483464 & 91492007 for almost a week, but wont tell why. These are time sensitive transactions. I have sent $1500.00 after the other two were held and went through. What'...
Read full review of WorldRemit
WorldRemit
-
remittance not receive by the recipient
i did used the service yesterday and paid for the fees and the services
(GCASH) its been 24hrs that until now my recipient still havent receive the payment. customer service is horrible different kind of excuses they took the money out right away into my bank account & refund will be 7 to 10 bussiness days different falsified infomation given, HORRIBLE COMPANY BEWARE, DO NOT USE WORLDREMIT.
Desired outcome: give me my refund right now
WorldRemit
-
Can not get any customer service to resolve a problem!!!
The name I entered for my transaction did not match the ID card. Even prior to submitting transaction I tried to update the name but the site would not allow me to update. The recipient tried to pick up funds as they are in transit and he couldn't pick up d/t name dissimilarities. I attempted once again to update the information but again was blocked from doing so. I also attempted to cancel the transaction, but the site would not allow me to do that either! I Attempted to call the customer service number and entered my transaction ID, but the "agent" robot said that they didn't have my number on file. This is very frustrating and now I am at a loss as to what to do with no PERSON to speak to about it.
WorldRemit
-
Money sent and the recipient hasn't received the money
Today the 04/24/2021, I BATE NKWETI MANGWI GISLA with phone number +1 404-822-1944 based in the USA sent $590 to FOKA JUSTIN based in Douala-CAMEROON with Orange mobile money phone number +237 696 157 639 and the money has not been delivered. My about has been debited. What is going on? Worldremit asked for a picture of my passport which I provided for verification but the transaction is not complete still. Why? Please, someone call me for clarifications.

Thanks
Desired outcome: I will like the transaction to be complete or my account credited if it's not possible to send the money to Cameroon.
We are here to help
16 years' experience in successful complaint resolution
Each complaint is handled individually by highly qualified experts
Honest and unbiased reviews
Last but not least, all our services are absolutely free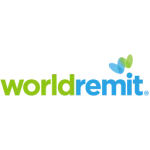 WorldRemit contacts