Weebly Customer Reviews
10
Rate your recent experience
Pros and Cons of Weebly: A Review Breakdown
Weebly is a website builder that has been gaining popularity among users due to its user-friendly interface and powerful features. The platform offers a range of templates and customization options that allow users to create professional-looking websites without any coding knowledge.

One of the most significant advantages of Weebly is its drag-and-drop editor, which makes it easy to add and arrange content on the website. The platform also offers a range of features such as e-commerce integration, SEO optimization, and mobile responsiveness, making it a great choice for businesses and individuals looking to create a website.

Users have praised Weebly for its ease of use, with many stating that they were able to create a website in a matter of hours. The platform's customer support has also received positive reviews, with users stating that the support team is responsive and helpful.

Weebly's e-commerce features have also been praised, with users stating that it is easy to set up an online store and manage orders. The platform's SEO optimization tools have also been commended, with users stating that their websites have seen an improvement in search engine rankings.

Overall, Weebly has received positive reviews from users, with many stating that it is a great choice for those looking to create a website quickly and easily. The platform's user-friendly interface, powerful features, and excellent customer support have made it a popular choice among businesses and individuals alike.
Terrible Customer Service Experience with Weebly: Missing Items on Site for Over a Week with No ETA or Communication
I've been using Weebly for a good 4 months now and I gotta say, it's been a pretty decent experience. I've spent a lot of time designing my website to look just the way I want it to, and I've been pretty happy with the Square integration. However, things took a turn for the worse last Monday (which was like 9 days ago, by the way).

So, I had a client ask me if I had removed some items from my site because they couldn't find them anymore. I logged in to check and sure enough, they were missing. I immediately called customer support and was put on hold for a whopping 45 minutes. Finally, a CS rep answered and said that it was something wrong on their end and created a ticket for me.

The next day, I called in for a check up and the CS rep said that no one had even looked at my account yet, but she had seen this issue before. I mean, if it's a known issue, shouldn't there be a quick fix for it? She couldn't give me any ETA on when it would be resolved.

The day after that, I called in again and the CS rep said that they were currently in my account, but still couldn't give me an ETA. The day after that, I heard nothing from them. And the day after that, still nothing.

Finally, on Friday, I called in again and the CS rep said that the developers had been in my account and that something was wrong with it. But still, no ETA. At this point, I was fed up and told her that I wanted to cancel and get a refund. She offered me 2 months of free service, which is only worth $24. Like, seriously?

It's now been 8 days since I first called in and no one has reached out to me, fixed the issue, or even communicated with me. This is by far the worst customer service I've had in years and it's really disappointing after all the hours I spent getting my site just the way I wanted it.
Weebly Upgrade Nightmare: Poor Customer Service and Frustration for Online Business Owners
I've been using Weebly for a while now, and I have to say, I was pretty happy with them. But then, last month, I decided to upgrade my account and things started to go downhill. I'm a Holistic Fitness + Wellness Coach, and I provide online services to my clients. I was hoping that the upgrade would make things easier for me, but it seems like it's only made things worse.

Their customer service used to be pretty good, but now it's just a nightmare. They claim that they've made it easier to get help, but I've found that it's actually more time-consuming than ever. I used to be able to call them up and speak to a human being, but now I have to jump through all sorts of hoops just to get someone on the phone.

Last Friday, May 28th, I had a particularly bad experience. I tried calling them several times, but I kept getting disconnected. I didn't accidentally hang up on them, either - I know that for a fact. I was on hold for 40 minutes a month ago, and I'm supposed to have 24/7 service, but it seems like they're not living up to that promise.

When I finally did get through to someone, they put me on hold again and then disconnected me. I had to call back and wait on hold all over again. When I finally did get through to someone, they didn't seem to be listening to me. They either didn't understand what I was saying, or they thought they knew what I wanted before I finished speaking. Either way, it was frustrating.

I messaged Weebly on Facebook and told them how stressed out I was and how much I wanted to speak to someone via video or phone chat. But they refused, saying that they didn't have the means to do that. I think they just didn't care enough to try to help me.

To make matters worse, I paid for an add-on a month ago that I don't know how to use, and no one at Weebly seems to want to help me figure it out. I feel like I'm paying for a service that's not providing for me, and I'm really frustrated.

I've decided that I want all my money back, going back at least a year. I'm going to take my business elsewhere, because Weebly has lost all credibility with me. I don't appreciate the way they're treating me, and I don't think anyone else should have to put up with it either.
Beware of Weebly: They Deleted My Website and Account Without Warning or Explanation!
I spent a lot of time creating a website on Weebly. It took me endless hours of developing, testing, and redoing to get it just right. When I finally had it ready, I was pleased with the outcome. However, I soon discovered that some of the text was invisible with Firefox, while it was okay with other browsers. I contacted the help desk, and they fixed the issue in no time.

But then, just two hours later, my site was deleted, and my Weebly account was terminated. I received no warning, no reason, no nothing. I sent them an email asking about the content that took me days to create, but I have yet to receive a response. It's frustrating how rude they can be. I don't know the reason for the termination. I didn't advertise the site; I was just developing it. It was sports-related information and consulting.

Be careful with Weebly. You can do tons of hard work, finally develop the product you like, and they can erase everything and throw you out with one click. And they won't give you an explanation. That's not how you do business; that's BS. Don't go anywhere near these fools! You'll get hurt!

I run a consultation service with monthly subscriptions, and they deleted my business, saying, "We do not allow MLM/Make Money style sites on our network." I thought you could create a small business website or store on Weebly. It turns out that this is not for any kind of business at all. As soon as you try to make money, they shut you down. To be precise, they accuse you of MLM, even if you're a mom-and-pop store selling cookies.

That's just horrible! You can create a small business website or e-store, pay them for it, but be aware that as soon as you try to make any money, they'll accuse you of running an MLM scam and shut you down!

So, people, keep that in mind before you even go close to these clowns!
Weebly Review: Easy to Use Website Builder with Customer Service Issues
I just gotta say, I had some doubts about Weebly too, but after using it for a while, I gotta say, it's pretty good. However, I do agree with some of the complaints I've seen about their customer service. I mean, come on Weebly, answer your customers!

I saw one person complaining about not getting a response to their pre-sign up questions. That's not cool. I mean, if someone is interested in using your service, you should at least answer their questions, right?

But let's talk about the actual website builder. Weebly is pretty easy to use, even for someone like me who isn't super tech-savvy. They have a lot of templates to choose from, so you can make your website look pretty good without having to do too much work.

One thing I really like about Weebly is that they have a free plan. Of course, there are some limitations, but if you're just starting out and don't have a lot of money to spend, it's a great option.

Now, I did have some trouble with the mobile version of my website. It didn't look quite right, and I had to spend some time tweaking it to get it to look the way I wanted. But overall, I'm pretty happy with Weebly.

Oh, and one more thing. Weebly, if you're reading this, please answer your customers' questions! It's not cool to leave them hanging like that.
Don't Work with Weebly: Frustrating Customer Service and Domain Transfer Issues
I've been using Weebly for quite some time now, maybe since 2015 or even earlier, and I gotta say, I was pretty happy with their platform. But as my business started to grow, I realized that I needed a website with more functionality. So, I spent hours creating product listings (or items, whatever you wanna call it) and tried to find workarounds for shipping functions that just weren't helpful or intuitive. I mean, I tried to make it work with Weebly (or Wobbly, as I like to call it), but it was clear that it wasn't the right platform for me. But hey, that's on me, right? I should've known better.

However, things started to get really frustrating when I tried to extricate my domain names from Weebly. It's become so impossible that I just wanna scream from the rooftops: DON'T WORK WITH WEEBLY! I mean, seriously, don't do it.

Recently, the nonprofit I work for hired a consultant to help us transition our site away from Weebly to Shopify. But we ran into some issues when we tried to transfer the domain. The advanced site plan automatically renewed, and we started communicating with Weebly about getting a refund. We're a nonprofit, every penny counts, you know? But it's been months since then, and I've spent hours trying to figure out why the transfer didn't go through. The customer service experience has been terrible. The random folks that show up on the chat know nothing and have no access to what's really going on. It's frustrating, especially since I'm a paying customer. And when I sent an agent a screenshot of a separate thread about the problem, she implied that I was trying to pull one over to get a refund that wasn't allowed. Like, seriously?

I've decided to move my personal site away from Weebly, and now that domain is also "stuck". All I'm getting from customer service is, "this is a known problem and we're sorry for the inconvenience". I believe that Wobbly is falling apart. PLEASE DO NOT PAY FOR THEIR SERVICES! Trust me, it's not worth it.
Weebly's New Policy on Domain Ownership: A Disappointing Change for Long-Time Users
I started using Weebly to build my website back in 2012, and I have to say, I was pretty impressed with the platform. It was easy to use, and best of all, it was free! I never had to upgrade to a paid plan because all the features I needed were available for free. That is, until today.

I was editing my site and went to publish it, but I got an error message saying that I couldn't because my site was using features that weren't on my free plan. I was confused because I hadn't changed anything or done anything different than I had been doing for the past 6 years. So, I did some digging and found out that the feature I was using was my own domain, which I had purchased from GoDaddy. Apparently, Weebly had changed their policy, and now I had to upgrade to a paid plan if I wanted to use my own domain.

I was pretty upset about this because I had been using my own domain for 6 years without any problems. And to make matters worse, Weebly had their "Get a Free Website by Weebly" motto at the bottom of every page of my site. I thought it was true because I had my own site and was very pleased with it. But now, I feel like they're just trying to milk money out of me.

I no longer recommend Weebly to anyone. If they're willing to change the rules on people who have been with them for years, they'll do it to anyone. And to add insult to injury, they told me that if I didn't upgrade to a paid plan, I wouldn't be able to call and speak to anyone for customer service help. That's not great customer service in my book.

Overall, I'm pretty disappointed with Weebly. I thought they were a great platform, but now I feel like they're just trying to squeeze every penny out of their users. If you're thinking about using Weebly, I would advise you to beware. They might change the rules on you too.
Weebly Review: Horrible Products, Terrible Customer Service, and Outdated Code
I've been using Weebly for almost three years now and I have to say, it's been a bumpy ride. The site is riddled with bugs that they just won't fix, no matter how many times they're reported. And don't even get me started on their customer support service - it's like talking to a brick wall. They don't listen to a word you say and the longer you're with them, the worse it gets.

They claim to have a mobile conversion for their sites, but it's a complete joke. If you're planning on selling anything online, forget about it. Your customers won't be able to buy anything from you if they're using a phone or tablet. And their code is so outdated that it's not compatible with many operating systems. When you bring it to their attention, they just shrug and do nothing about it.

But that's not all. Weebly has had hacks in the past that they never told their customers about. And they've even pushed out code updates that completely messed up people's websites. And did they bother to tell anyone? Nope. They just left their customers to figure it out on their own.

And let's talk about their pricing. Sure, they might look cheaper on paper, but what you're actually getting is garbage. Even if you pay for their premium product, they'll still charge you for every new update that comes out. And when you compare them to other big commerce site builders, you're actually paying less for a better product elsewhere.

Getting a Weebly site is like buying a crappy app and finding out that you have to pay extra for every new feature that comes out. And their customer service is the worst I've ever experienced. They don't care about their customers at all.

In conclusion, I wouldn't recommend Weebly to anyone. Their products are horrible, their customer service is terrible, and they just don't care about their customers. Save yourself the headache and go with someone else.
Frustrating and Unprofessional: My Experience with Weebly's Live Chat Support
I had a recent experience with Weebly that left me feeling frustrated and disappointed. I had decided to transfer my website to another platform, but encountered some issues with the DNS records. I reached out to the Live Chat agents for assistance, but unfortunately they were not able to resolve the problem. In fact, they seemed confused and unprofessional, which only added to my frustration.

I had to have multiple chat sessions with different agents, and each time I had to explain my situation all over again. It was clear that they were not keeping records of our conversations, which made the process even more difficult. They claimed to be able to manually override the transfer of my domain, but failed to listen when I explained that I had already cancelled the transfer request with the new site. This made it impossible for them to complete the transfer, and I was left waiting for a resolution.

In total, it took over 10 days to try to get this issue resolved, when it should have been done in a matter of hours. I was eventually told that my case had been escalated to a senior technical person, but I was still left waiting for a resolution. I am planning to lodge a formal complaint with a manager, but I am not optimistic about the outcome.

One thing I would caution anyone considering Weebly is to keep an eye on your account and stop any recurring fees. I ended up paying fees for a service I was no longer using, due to a policy that allows Weebly to continue taking your money even if you are not using their service.

Overall, my experience with Weebly was frustrating and disappointing. I would not recommend their services to anyone, and I hope that others will see this review and avoid the hassle that I went through.
Weebly Review: Pros and Cons of the Website Builder for eCommerce and More
Weebly is a website builder that is just okay. It has some good things going for it, but it also has some major drawbacks. One of the biggest issues with Weebly is that it lacks in features. If you're looking for a website builder that has a lot of bells and whistles, then Weebly might not be the best choice for you.

One option for using Weebly is to sign up with BlueHost and use their version of the builder. However, this version is outdated and won't have the latest features that are available on weebly.com. If you want to take advantage of the newest features, then you should sign up directly with Weebly.

One of the benefits of using Weebly directly is that they take care of everything on the back-end. This means that you don't have to worry about server issues or other technical problems. All you have to do is focus on building your website and publishing it.

However, there are some downsides to using Weebly as well. For example, if you want to use a video background, it will only play on the desktop version of your site. The mobile version will have a static background. Additionally, Weebly doesn't allow video backgrounds to play audio. Parallax images also only work on the desktop version of your site.

If you're looking to use Weebly for eCommerce, then you might want to think twice. Weebly's eCommerce features are lacking, and there isn't a lot of flexibility when it comes to customizations. This could be a problem if you're trying to run an online store.

Another issue with Weebly is their support. The only support available is through their forum community, and there are only a few Weebly staff members who answer questions. This means that you might have to wait a while to get help if you run into any problems.

Finally, Weebly's pricing plans are expensive considering the lack of features. They don't offer basic HTTP security headers at the server level, and you have to pay for a third-party email service if you want to use email. Additionally, their plugins and add-ons are not very good, and troubleshooting console problems can be difficult.

Overall, Weebly is a decent website builder, but it has some major drawbacks that you should be aware of before you sign up. If you're looking for a website builder with a lot of features and flexibility, then you might want to look elsewhere. However, if you're just looking for a simple and easy-to-use website builder, then Weebly might be a good choice for you.
Weebly Review: Unreliable Editor, Poor Customer Service, and Account Termination
Weebly is a website builder that I recently tried out. I heard good things about it, so I decided to give it a go. At first, everything was going well, but then I encountered some issues with the editor. It broke itself, and I had no idea what to do.

I tried reaching out to customer service, but they were not very helpful. They told me that they do not support customized CSS, which was frustrating because I wanted to be able to customize my website to my liking. I had to resort to manual backup to avoid losing all my hard work.

One thing that really bothered me was that changes were irreversible, even if they had not been published yet. This made it difficult to make changes and experiment with different designs.

Recently, I found out that Weebly has been taken over by a new management team, and there have been some changes to their services. People have been complaining about the restrictions on free websites and the demands for payment to lift them.

I also had a recent experience where my account was simply banned without any reason. I had just renewed my subscription for another two years, and Weebly decided to screw me over. I requested some site assistance, and received an email response. However, I didn't realize that my account had been terminated without any warning or notification. It took me days to find out.

I tried calling their number, but it was ineffective because the "policy team" doesn't take calls and only responds via emails. After sending a separate email, the policy team responded with a cookie-cutter statement that my site(s) violated the TOS and the ban would not be lifted. I sent several emails demanding an explanation, but they just kept giving me the same response.

Overall, I would not recommend Weebly. If you're still using their service, I suggest moving your site elsewhere. I highly recommend Wordpress with the Elementor plugin. Don't be like me and lose all your hard work.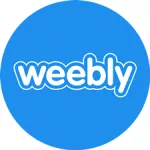 Weebly

contacts
We are here to help
A 19-year track record of successfully managing customer reviews
Our team of experienced professionals handles each review with individual care
Honest and unbiased reviews
Last but not least, all our services are absolutely free