Wawa
-
hoagie/sub
I went to our local WaWa last evening 3/7/16 @8:30 pm. The store is located 45 minutes from my home. I ordered a macaroni and cheese and an Italian Sub to take for lunch the next day. When I got to the middle of the sub their was a square piece of paper 2x2 size mixed in with the lettuce and condiments. I thought it was a big piece of lettuce and bit into it. I would like my meal replaced for the next time I am in that area. I will also be contacting the store. I am throwing the rest of the sub away as I am afraid of what else I may find in it.
This review was chosen algorithmically as the most valued customer feedback.
I have been going to the same wawa in my neighborhood almost all my life . I love wawa but at the store in port Richmond in Philadelphia on 3222 Richmond street, there is this employee named barb. Now I try not to sway anything but she is so unperfessional so rude with coustomers and is so rude to her coworkers calling them names and yelling at them for...
Read full review
Wawa
-
service
Over charged for coffee at prospect park chester pike branch. Charges for cup that help addictional minimal creamer. 12oz holding equal to extra cream for 24 oz coffee. Returned and ask if I was overcharged for creamer. Employee who didn't ring up my order showed extremely poor attitude stated wawa pays for the creamer so if its more than fits in my cup I should pay too. Opinion exchanged and result my unwelcomed feeling at this branch. Horibble but true.
This review was chosen algorithmically as the most valued customer feedback.
I went to the Wawa I Avondale on Newport pike on 2/17 and used my free latte coupon. My husband had one also so we both used ours from our app. There was an issue ringing them up together so the manger came and did it separately. The guy who prepared them was nice and polite and thanked us. As we was leaving this man who was a team lead stoppped us and said...
Read full review
This review was chosen algorithmically as the most valued customer feedback.
We purchased scrambled egg breakfast sandwiches in the new WAWA's in Venice, FL the other day and were very unhappy with the food. The eggs were rubbery and tasted like artificial eggs. We eat at WAWA's at least 5 times a week and this is the first time that we have been unhappy with the food we were served. We have never had a problem with any of the WAWA...
Read full review
This review was chosen algorithmically as the most valued customer feedback.
Employee accused me of stealing even though I had my item payed for, ended up having to pay for them twice just so they would let me go about my business. Asked employee if I payed In the correct place (register at front, or sub making station) and got a reply of "of course you don't pay outside " I am not one for complaints but employee was very rude
Read full review
Wawa
-
salad
I purchased a Turkey bit salad today and after eating 3/4 of it I found a larger bug resembling a roach in the corner. The bug was camouflaged because of the color of the container. The store number is 337. Cant leave work to take it back and to be honest I eat them a lot but will not purchase another premade salad again from any Wawa.
Melanie Mohr
This review was chosen algorithmically as the most valued customer feedback.
Today I went to gas at wawa in kearny, nj store#8318. The GM there by the name armondo made me feel like a criminal/scam artist. I was embarrassed and couldn't believe i was being treated that way. I went there to buy gas with a company credit card. Unlike a regular credit card you cant pay at the pump, you treat it as if it was a cash sale. (Pump first...
Read full review
Wawa
-
customer service representative
I went to the Wawa in Holiday, FL on US Highway 19. There was a young customer service representative named David that was working the register. I had asked for 3 packs of 305's and they were ringing up at 4.30 per pack. They are cheaper at other stores so I was surprised at the price. Then under the Marlboro menthol the price was listed at 4.52. Since they were not that much more I decided to get the Marlboro instead. However, when he rang them up the price came up as 5.52 per pack. When I asked him why the sign said a different price he was very rude and said with an attitude that the price is 5.52 and asked if I wanted them or not. I wanted an explanation as to why they were being advertised for a different price and he was extremely unprofessional and was getting angry that I was asking. Because of the frustration I just paid for them. Then when I asked for a bag for the second time, he rolled his eyes, threw them in the bag and called the next person.

I am normally not one to complain, but he was just extremely rude to me and got angry because a customer was asking a simple question. He should have asked a manager for assistance if he did not know or understand why there was a price difference. It would also be nice to be properly greeted when going to and leaving the register area. He seems to be lacking customer service skills and needs to lose the attitude when working with customers. Maybe would suggest some more training.
This review was chosen algorithmically as the most valued customer feedback.
1/20/17 - West Chester, Route 202. I purchased a tuna salad sandwich. Took first bite and bit into a rather large piece of paper. Extremely disappointed on Quality Assurance. I frequent Wawa's on a regular basis and have never experienced an issue such as this (see attached pictures). How can I be assured this will be addressed and not happen to me or any...
Read full review
This review was chosen algorithmically as the most valued customer feedback.
I visited store #5222 located at 1780 SR 44 New Smyrna Beach Fl 32168 at approximately 23:45 Friday December 23, 2016. The reason for my visit was to deliever my fiance a birthday card as well as get a cup of coffee. My Fiances name is Damion Arlen he takes care of Facilities over nights. Upon approaching the register the manager on duty "said what do you...
Read full review
Wawa
-
wawa 100% columbian coffee kcups
I am a very loyal customer to my local wawa mostby employees know me by name, I am in there almost everyday buying coffee, I also buy their kcups! I have never had a problem with the kcups in the past I recently bought two boxes and am now having issues. I have had to throw out 7 cups of coffee now due to majority of the coffee grounds because in the cup, it's not just a few it's about half of them! When I use my other brands of hot chocolate and cappuccino it does not happen so I've ruled out it's not my keurig. Your kcups are not cheap but my husband and I love your coffee so much we don't mind spending the extra couple bucks for them but with this happening I have almost thrown away a whole box I've had one cup out of all 8 I've used brew normally. I took pictures of the last two cups, most of the grounds were all on the bottom.
Wawa
-
gas attendant
The gas attendant was very short with me when I requested 20 dollars of premium. He either lacked the proper knowledge of how to hang a gas cap on the hanger provider on the gas cap door, or was just blatantly ignorant. He let my gas cap hang on the side of my car, where it made contact with the paint. I got out of the car and properly hung the cap, whilst wiping the gas residue off my car. The attendant saw what I had done and didn't react, nor apologize in any manner. I got in my car and he had taken the pump out of my car, looking confused as to why the cap was hanging in the proper place. He put my cap in, and with a quick "have a good night" he was off. I didn't see any name tag on this employee, so I proceeded to make this complaint. With my recent experience, I'd like to be directed to someone in regards to some sort of compensation or formal apology. Either is fine but until then, niether myself nor any of the people I know will be purchasing gas at this wawa.
Wawa
-
breakfast
My kid has to work at 4am stopped to get drinks and breakfast sandwich and girl in kitchen says we don't make breakfast sandwiches until 5am. So why are you open. So went to sheetz they serv breakfast anytime. Also girl at register not very friendly so it must not be about just Service. I saw someone before 4am one morning made a guy a breakfast sandwich before so is it if you are special you all will make us a sandwich. So don't say you are open 24 hrs if you don't sale what on your menu or you need to turn them off or put a sign on each because there were to other men Trying to order. We got there a little after 3 am check video
This review was chosen algorithmically as the most valued customer feedback.
I am a languid customer and my family and I spend over $200 per month at one of your stores. I also have the Wawa App and use that quite frequently as well. On Sunday you had one of your promotions for a free 32 oz. Powered. I went to my usual store at 12301 Academy Rd, Phila, PA 19154, and they were completely out of all flavors by 2:18pm. This morning...
Read full review
Wawa
-
coffee
Everytime I go to the wawas to get coffee at east colonial chickasaw next to the nissan dealer theres never no hazel nut and when I ask they out of stock wating on the truck is been more than 8 times but I will record it to post it on face book I dont have to lie poor service and the staff I a lil guetto.
This review was chosen algorithmically as the most valued customer feedback.
My wife and receive food stamp benefits from welfare. One day at Wawa there was an issue with the card, or something. The cashier told me my balance was $19 or so. There was $14 in merchandise when she rang it up it went through but then said she had to void the transaction. when she tried to ring it up again it wouldn't go through. so i moved off to the...
Read full review
Wawa
-
disrespectful managers
I was on vacation with my family in the summer of 2015 and while in the store I did witness the manager's Kim and Sean on separate days, totally disrespecting their employees so bad that I was embarrassed for them. You don't yell at your employees in front of a store full of customers. There is a place and time for that. The poor kids trying to make a living are being taken advantage of. What a shame.
This review was chosen algorithmically as the most valued customer feedback.
Snowstorm. Phila wawa open that's good. Not enough staff - that's bad. Then store staff actually have to go out and shovel??? Crazy! Come on wawa you can't cover that??? Pa a company! With all the money you make? Then I heard the ultimate - the staff who did come in couldn't get home. I guess if they stayed out likethe others, it be better. Then the cop...
Read full review
Wawa
-
food tampering
On the morning of Christmas early, @7 I went to grab three premade breakfast bagels all sausage egg cheese off a filled register side rack of about 15 plus various other kinds of breakfast sandwiches croissants etc. I get home where I live down the street and open two of the sandwiches and there is clearly body or in my opinion pubic hair as a topping .mind you I frequent wawa at an embarrassing rate I love Gatorade and my fiance the freestyle.machines .in any case I furiously went right back out the door assuming such an affront to the customer on a holiday which I am supposed to be enjoying eating overpriced garbage, would be enough for any solid manager to apologize at least three times and not just reimbursement but give extra if possible, well she came out and I even politely said to the.manager can we speak as to be a bit private, I showed her she said she was sorry offered me only money back for one and offered me another sandwich handing me three dollars and not even reiterated that under her watch her employees who must be miserable took it out on a lifelong customer but i am also a first class trained closely and intensely by the best or one of the largest pharmaceutical corporations customer service myself so I know certain procedure and or alerting language to get what an irate consumer deserves which she began to be ignorant to at the point she only gave the money back for one as I told her I bought three and had the short sighted mind numbing stupidity to offer me exactly the same thing most likely made by the same disgruntled pubs pulling pervert but even further left the rack as is and I know for sure cause I went to retrieve the other two sandwiches with short curls on them as well and this time She only reimbursed the cost.of the tainted food and the rack was not thrown away at the second visit I noticed I even apologized that I know she don't want the hassle but it's disgusting and it's a holiday where my baby boys are waiting for breakfast and could have given me and or my family a disease with their despicable cowardly revenge for having a decent job .bottom line I was offered no other compensation the other food made.at the same time on same rack was left.to sell even to the very next customer and furthermore I reiterate I have to run back home and retrieve the other two tainted sandwiches to get the refund only and on that second visit not a word was uttered. I took video of the contamination and most likely tampered with product and called wawa customer service and was only offered an insincere sorry and the assurance a manager will call me back that's it no coupon no sincerity to a lifelong customer the employees recognize and insult me and didn't take my word that I had two more same way and insult me by only ask in u can have a different one from the same batch, blows my mind how shifty this manager was acting or lack of action and awareness of what if any food tampering could lead to legally as.well as in this day and age become a.problem ie chiptole esp very truly starting my Xmas out shifty and I don't wanna shop there ever again .The employees are generally smug and ignorant as well as lazy and always terrible body language. So as I've said since I know what real top companies do In potential bad press situation I have faith I will see some satisfaction considering the factors but man am I surprised a manager didn't nip it in the bud, time to upgrade the training cause they lost my business and plan to take this to the point of satisfaction just like the employee who reached in their pants and tampered my and children's food cause they aren't at home or whatever they were passed about well now they did it to a person who knows who to and how to make a large conglomerate have a worry the fda better business bureau the social network will all have to be made aware wawa don't care about the attitude they serve with or the product quality and integrity of keeping lifelong customers coming back they are busy counting money .so disappointed and had it happened a few years ago a physical altercation would be in my reformed mind still an action to consider since the part that hurt me most was the manager laughs as I'm walking. Away fuming and that's my fault for.dealing with a distant operation where the employees appearance is pretty bad and homeless are allowed to beg outside regularly . I remember the store that gave courtesy cups of water on hot days that's not wawa anymore
We are here to help
16 years' experience in successful complaint resolution
Each complaint is handled individually by highly qualified experts
Honest and unbiased reviews
Last but not least, all our services are absolutely free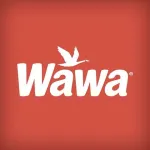 Wawa contacts