United Overseas Bank / UOB Bank complaints
107
Newest United Overseas Bank / UOB Bank reviews & complaints
This review was chosen algorithmically as the most valued customer feedback.
First of all I would like to addressed that I have cancelled my uob debit card almost a year ago with the card number ending 7599 however just recently I found it to be charged for YouTube...how is this even possible? I am living in Singapore and what I found out is the called centre is based in Malaysia now it is kinda skeptical. How is our account being...
Read full review of United Overseas Bank / UOB Bank
The rule manager of 900 woodland brand
Your manager interrupted when a staff help to expanding and give a stupid answer who do he think he's to tell me feed or not to use the app? Secondly Snatch my handphone device from me to take his rule picture.

Thirdly email reply didn't mention anything about the incident I complained regarding the rule manager

For the the staff that day 22 Nov had done great for all, but this Manager had make the worse experience of the bank .
Claimed loss: Not for cliam
Desired outcome: Response what he means by that not feed to use tomorrow app of UOB
Credit card approved limit
Good morning,I received in 2 November the new UOB One Card,(due to renewal)on my address at home,where is very clearly specified the limit of my card is 10.000 $.After many calls to customer service,the UOB doesn't recognize the reality written on my credit card letter and my account never updated to the 10.000 $ credit limit,as written.My name is Moscaliuc Victor Gabriel and I will attach document related.
Claimed loss: I need my credit card to be updated as written by UOB on the document.
Desired outcome: I need my credit card to be updated as written on the document
Is United Overseas Bank / UOB Bank legit?
United Overseas Bank / UOB Bank earns 91% level of Trustworthiness
SAFETY NOTICE: ComplaintsBoard has analyzed United Overseas Bank / UOB Bank and determined that it has perfect credibility and is completely trustworthy, with a legitimacy rating of 91%.
We found clear and detailed contact information for United Overseas Bank / UOB Bank. The company provides a physical address, 23 phone numbers, and email, as well as 4 social media accounts. This demonstrates a commitment to customer service and transparency, which is a positive sign for building trust with customers.
Uob.com.sg has a valid SSL certificate, which indicates that the website is secure and trustworthy. Look for the padlock icon in the browser and the "https" prefix in the URL to confirm that the website is using SSL.
Our scan shows United Overseas Bank / UOB Bank website is free from malware and phishing activities, which are types of online threats that can include viruses, worms, Trojan horses, ransomware, and other malicious code, as social engineering tactics used to trick users into sharing their personal information.
Uob.com.sg has been deemed safe to visit, as it is protected by a cloud-based cybersecurity solution that uses the Domain Name System (DNS) to help protect networks from online threats.
Uob.com.sg you are considering visiting, which is associated with United Overseas Bank / UOB Bank, is very old. Longevity often suggests that a website has consistently provided valuable content, products, or services over the years and has maintained a stable user base and a sustained online presence. This could be an indication of a very positive reputation.
United Overseas Bank / UOB Bank website is deemed to be popular and indicating that it receives a high volume of traffic. It is important to be cautious when using a highly trafficked website, as it may be a target for cybercriminals looking to exploit vulnerabilities or steal personal information.
However ComplaintsBoard has detected that:
While United Overseas Bank / UOB Bank has a high level of trust, our investigation has revealed that the company's complaint resolution process is inadequate and ineffective. As a result, only 5% of 107 complaints are resolved. The support team may have poor customer service skills, lack of training, or not be well-equipped to handle customer complaints.
We conducted a search on social media and found several negative reviews related to United Overseas Bank / UOB Bank. These reviews may indicate issues with the company's products, services, or customer support. It is important to thoroughly research the company and its offerings before making any purchases to avoid any potential risks.
Our Verdict: United Overseas Bank / UOB Bank is highly recommended company, but beware of poor customer service. Their 5% Resolve Complaints rating is a cause for concern. We advise using their services securely and reviewing complaints beforehand.
Being charge processing fee without allowing customer to settle it
Received a letter from UOB stating of outstanding payment (on bank fee charges only) yet to settle but it does not allow me to do payment via online. For every month not paid UOB continue to compound the outstanding amount with interest. Also, cannot get help from calls made to the bank. UOB can continue to charge interest on outstanding amount, but customer cannot settle it even though the customer wanted to. UOB is efficient in penalizing the customer but poor in its customers' service.

I suppose the only other thing to do is to be present at one of the UOB branch with customer service. Not taking any chances and probably need to go to the HQ in Jalan Ampang, Otherwise, may be turned away by officer at UOB branch due to their incompetency.
Desired outcome: Just allow me to settle the amount outstanding via online
Bank transfer to a wrong account by bank mistake
Dear Sir/Madam,

A CASE through the Consumer Association of Singapore has be raised against UOB Singapore/Thai PLC January 2023, CASE: CT2023019103 – UOB. Basically my position is that UOB has transferred my funds from my account to an erratic account abroad. UOB has chosen not to communicate and I seek your assistance to get UOB to respond with a position in this matter.

I would greatly appreciate if you could help me in the matter of getting UOB to respond with their position to the CASE so that I will know how to proceed.

Best regards

Jens Rasmussen

[protected]@yahoo.com
Desired outcome: Please refund the damage caused by UOB
Refund amount not tally
Claimed that my debit cannot be use in Malaysia Tomei gurney plaza. But its still deduct my money on 15/8/2023 since i do not make these transaction then the bank should refund with the same amount by the same day. But I just realize, bank got deduct my money on 15/8 and refund on 17/8 and less $11.98. I unable to accept it which do not make the transaction but still need to lose money. I totally cannot accept it. Please refer to the attached photo as reference.
Desired outcome: I need refund in full amount as per deduction.
UOB Live chat
First encounter, officer gave me a template answer and ended the chat abruptly without saying anything or giving a closure to the case:

Second encounter, my queue position reached from 7 to 1 and they suddenly said they are experiencing high call volume and just ended the chat abruptly again.

This is the worst bank ever, absolutely nonsensical process of so-called customer service. I bet they don't even know what's customer service!
Desired outcome: No resolution
This review was chosen algorithmically as the most valued customer feedback.
1) My credit card was blocked by UOB bank (end May/early June) as they have detected fraudulent transactions. 2) However, they allowed the transactions to go thru, then blocked my credit card without informing me, the card holder. 3) When i tried to use my card, the transactions are declined, then i called UOB to check, this is when i knew of those...
Read full review of United Overseas Bank / UOB Bank
tac number
uob failed migration exercise.
more than 1 week, cant even settle my registered phone number despite talking to numerous people from uob like

1)malar on 17 july 7am
2) norashikin bt mohd sabri 18 july 11am
3) nurhafizah bt mohd yunus 18 july 1pm (promised to call but never call)
4) zana suraya bt nikmat 18 july 1pm (promised to call but never call)
5) syifa azzahara 18 july 1pm (promised to call but never call)
6) ahmad yazid aiman 18 july 4:00pm (hang up on customer)
all of them FAILED to solve the problem after countless of promises.
Desired outcome: UPDATE MY PHONE NO NOW!!!!!
This review was chosen algorithmically as the most valued customer feedback.
Dear Sir , On 9 July 2023 , I received a sms from UOB Bank in the evening that a transaction on my card has been charged… When I read the sms …, immediately within 10 mins .., I make a call to UOB fraudulent hotline to inform the staff & was told they are having maintenance service on your platform. He ( HS ) inform me that the next working day someone...
Read full review of United Overseas Bank / UOB Bank
UOB personal Loan and hotline
Applied a UOB personal loan, they emailed me requesting for more information and had a very unclear instructions that mislead me to go apply for the loan again on their webpage and then I received a follow up email saying that I did not reply to them when the email address that sent that email does not reach them at all and the only no. included in the email is the hotline which I tried calling and leaving a messge on tehir online chat and FB group to no avail. 2 weeks and no one called back despite promising. It is a serious case as the wrong amount has been disbursed to my account and I may be held liable for a loan that I don't want and no one assist to resolve. Feels very much like a scam with no after sales service.
Desired outcome: I would need a call back for sure to settle this issue and will need to get this loan sorted out asap
Closure of Cashplus Account
I have called the call centre twice and used the chat line to resolve the captioned account.

This is causing a lot of mental stress to me as the account is incurring monthly late charges and OD interest charges pertain to a partial membership waiver.

Every month, I have to call the centre to waive the Late charge on one hand and on the other hand to request for a full membership waiver.

Despite leaving many messages, no one is able to assist or bother to return my call.

I also ask for an alternative to close the account at the counter and this is also not possible. All the CS only asked me to wait, and they will return my call.

I am losing sleep over the late charges and OD Interest. This whole thing has created a lot of unnecessary anxiety for me.
Desired outcome: PLEASE CLOSE THE ACCOUNT SO THAT I CAN MOVE ON WITH MY LIFE. THANK YOU FOR YOUR KIND CONSIDERATION
Relationship Manager
Dear Sir/ Madam,

I have requested a few times via UOB hotlines to have my relation manager contact me but was told the response would be after three working days. I have patiently waited for more than two weeks now (since my 1st call to UOB more than two weeks ago.

I feel very disappointed with the treatment I encountered over the past 3 to 4 weeks. It appears that ever since the previous RM (Thomas) left, no RM has been dedicated to assisting me.

I'm looking forward to hearing from the RM soon.

Regards,

Mr Low

[protected]
Desired outcome: Please assign a RM to me since the previous has left.
Lack of security against fraudulent deductions
I had been away in China since before the end of 2021 and it had been more than 1 and a half years ago. I recently returned to Singapore in February 2023 and was shocked to find a message being sent to my phone that a deduction of US$47.99 was made on 27/2/2023 and I later received another Bank Statement that another deduction was made on 20/2/2023 for US$39.99.

Both these deductions were made through my UOB Credit Card ending with 7349. Even though the amount is small but the problem exists.

This card was kept in my drawer since May 2021 and is left in my drawer in Singapore and not been used.

I called the UOB Fraud Department but was told that this deduction is from an Overseas Vendor in USD and there's really nothing they can do. They can only help to cancel my card.

I went ahead to lodge a Police Report online.

It seems that the first deduction was made, UOB did not even informed me through an SMS. I only received after the second deduction was made but apparently, it was too late. They can only try to recover the funds.

I really do not understand how my credit card information like the CVV etc.. can fall into the hands of a scammer or thief when my card is in my drawer for more than 1 and a half years. Only UOB itself could have divulged my information and if I am a victim, there may be many more innocent victims who are UOB customers.

I have been dealing with DBS and OCBC for a long time and they have sent me regular updates on any transactions made almost immediately and give me sufficient time to react or call to stop the transaction. All banks should be responsible to safeguard their customers' information and ensure that their customer's funds are protected.

It seems that UOB does not have any kind of protection for payments to an overseas vendor like the use of an OTP or withholding payment for 24 hours to send a SMS to the Customer to confirm the transaction much like Shopee or ALIBABA as they will make the payment only after the goods had been received by the customer.

What UOB does it that they will proceed to pay the Vendor once they had made their claim against an UOB Credit Card without asking for any receipt or proof of purchase or confirmation of purchase by their Customer.

At least what the other Singapore Banks did was to send a SMS to get the Customer to confirm if they had made the purchase and they will only hold the overseas transaction for 24 hours. If they did not make any such purchases, they will have to call back to stop the payment by the Bank and not to pay first and send the SMS later.

I expect some kind of professional response from such a well-known and reputable Bank like UOB Singapore and not to tell their Customer that there's nothing they can do but to cancel the card.

Furthermore, UOB Singapore should take a closer look at their information being leaked or their system being hacked as UOB Card information is being used by frauds and scammers. We really need to be protected and UOB need to take better care of their Customers like us.
Desired outcome: UOB Singapore should look closely into this matter and make the transactions safe to protect their customers. They should also look into how the information got leaked out.
Phone banking
To make certain purchases ( related to crypto ) , I need to call UOB after every 30 days to make some changes to settings. Trying to contact via phone banking since 3-4 weeks, but after putting me on hold for 30-40 minutes, the call is hanged up with message that they are experiencing high call volume. I tried even during night when it is supposed to be low call volume. But no luck. Such a poor infrastructure . They don't accept this request via chat. So either I spent hours at branch or at phone banking. Poor service
Insurance department
Previously I have requested from my servicing banker Jimmy from Insurance Department to provide 10 red packets.

However, today he told me that due to some constraint and limited red packets available.
He is unable to provide me 10 red packets instead of 8 packets.
I asked why and he mentioned that as of now only 8 are available.
I do understands his situation and did mentioned he will try his best to top up the 2 outstanding.
Nonetheless, from our conversation that, he only have 8 and already all given to me.

Personally, I felt disappointed and sorry for Jimmy as he sincerely kept on apologizing to me that and will top up with his own money to give required amount of red packets.

Aside from that, would like to add on that Jimmy has been servicing me very good so far as I bought a plan from him and for my family.

But what I felt can be done better is that, UOB earned so much money and yet to be able to give sufficient red packets for their customers.

I have been banking with UOB and Jimmy has been the only one spoke to me slowly and ensure everything was alright for me. I sincerely felt sorry for Jimmy as he is with UOB that do not able to give the best possible environment or resources for him to get his job done/service his customer fully.
Desired outcome: I hope that UOB can at least provide the best resources/environment for us customers. As I think it is just a commence sense that as a service, this is just a way of polite and gratitude towards us as customers.
The worst bank
Can't log in online banking anymore since 3 month. They did not send me the physical token like they promised they would. No response to 4 registered letters I send from overseas. Not able to reach anybody in person on the phone. No reply to emails. They did not update phone number, password etc. I send in all the required forms.

They don't show any respect for customer request. The treat you like sh... I think, the money of customer is their money. I think I need to take my business somewhere else. This bank is just a pain in the b...
Opening a new uob bank account
Sir/Madam, On 22/12/22 (Thu), I went to U.O. B. Branch @ Jurong Piont at Level. I wanted to open a new Savings Account woth U.O. B.

I got my Q ticket at 1345hrs. I saw that there was a crowd at the Bank.

I went down to Basement l for my Lunch & returned at 1425hrs My Q ticket no is1031. I noticed that the Q ticket no was1026 at that moment. From 1425hrs to1600hrs this Q no did not change at all. I went tothe counter & enquired but was told to 'Wait' l alr'dy waited for 2 1/2 hrs. to open an Account.

I then went over to Teller cubicle no13 to 15 & noticed that Teller14 has a lady Teller attending to customer, Teller 15 als hd a Male customer who just finished. Teller13 has no staff there. Later about 15 minutes this Male Teller came over to Teller 13 table & was looking at his h/phone but did call for the next customer on the Q button. Only later about 13 minutes he called the next customer.

At the end, l left without Opening a New Account.

This is the first that l saw a bad service in a Bank.

I havw an Account with DBS Bank & their Service staff r helpful & attend to customers the minimum of 20 minutes eve when there is a crowd.

I hope O.U. B. will improve their customer service & train them to be efficient esp the front - line staff. I left the Bank at 1610hrs.

Thanks
CPFOA ACCOUNT [protected]
Hi, I am writing in not the first time wanting to speak with an investment officer with regards to my CPFOA account. I cannot login and needed a password but as I reside in Hawaii I cannot mail in the form and or receive the form. In addition, I am not sure if someone was trying to call me that day and it was at 1am, and I was sleeping and so I missed the call. My SG cell# doesnt work out best so I am giving you my USA cell# +[protected] and so please get someone to call me. I am looking at withdrawing my investment as we have plans to buy a HDB flat soon. And I need to know what the timeline for the investment to be reverted to my CPF account.

Thank you and I greatly appreciate.
Desired outcome: To get a call back from an investment officer.
sme loan
Sme loan banker collaborating with brokers to have loan taken by some other bank so that she can get a cut in the loan deal. Excel marine & engineering pte ltd was one of them.

Loan criteria for uob was way above approval, information given to client was that uob did not approve the loan, therefore client has to get the loan from another financial instituition which she profited from.

This has been going on for quite sometime with other clients as well.

This will be a very bad name for uob if this information gets to the public whereby a uob staff is targeting a company in need of money, pushing the deal with another bank/company and profiting from this exchange.

Transation of the profit is done through the third party broker in cash.

Please prevent this from happening to other clients.

Sme senior manager: low ci hui
Collect Your Trust Badge
Be recognized for outstanding customer service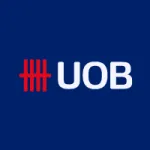 United Overseas Bank / UOB Bank

contacts
We are here to help
19 years' experience in successful complaint resolution
Each complaint is handled individually by highly qualified experts
Honest and unbiased reviews
Last but not least, all our services are absolutely free