TruGreen
-
Scheduling
Trugreen asked for money up front. I paid 808 bucks for a year service. Paid on June 24/2022. Sales person stated someone would be in touch with me soon. No one has called or emailed me since. I spoke to customer service, she could speak or understand English. I did catch that I have been scheduled for 7/15/2022. It seems they have my money but I have no communications with a local franchise. I used them in the past and never had a problem. The web site keeps apologizing for this because of covid. That is now a lame excuse especially when you are working out side with herbicides. At this point I know this will be a struggle because the cooperate officers don't care. America is now one big con.
This review was chosen algorithmically as the most valued customer feedback.
Hired TruGreen 3 yrs ago to help with lawn after my husband died. From year one my lawn went down hill. I contacted them and was told it wold get better. Only got worse. Follow year same thing. This year I called to complain and the rep hung up on me. I called Corporate and they said someone will get back to me. Nothing. Contacted again, asked for a manager...
Read full review of TruGreen
This review was chosen algorithmically as the most valued customer feedback.
Re: TruGreen 5065 - 2175 N. Forsyth Rd., Orlando, FL 32807 In January 2022 I pre-paid $1000.62 through 31 December 2022 for 3 services — TruHealth Lawn Service, Quarterly Perimeter Pest, and Annual Fireant treatment. To date I have chargeable invoices totalling $349.95 which has been debited from that prepayment. TruHealth Lawn — $53.35 x3 —...
Read full review of TruGreen
This review was chosen algorithmically as the most valued customer feedback.
On Wednesday, they were scheduled between 7-12 noon. I went early to lowes since I am repairing my fence in the backyard and returned around 9:30. The usual little sign out front was placed near the road. My Mother in law was in the house during this time. I left the house hoping to return before they got there and left our two dogs in the backyard. There...
Read full review of TruGreen
TruGreen
-
Unsolicited service and call harrassments
I requested service from TruGreen last year. It was a specific, time-limited service on my lawn to last for several months, but not past December 2021. Although I could not tell the difference after they supposedly worked on my lawn, I decided to keep the service through its agreed term. I made all the payments at the beginning of the agreement. When the year ended, I decided that I would work on my lawn by myself, so I did not bother to renew the service agreement with TruGreen, and no one contacted me from the company.

Then, a few months earlier this year, I began to receive calls from TruGreen "concerning your account". I was taken aback, as I was sure I had fully paid for the services I requested from the company. When the calls got persistent, I decided to contact TruGreen.

That was when I learned that the company continued their so-called lawn services AFTER the mutually agreed term ended.

I asked the company rep to send me the bill so I could know how much it was but made no promises to pay. At the same time, I made her understand that I did NOT request the service and would like it stopped forthwith.

Well, the calls have continued. I tried blocking the TruGreen's number, but the bot kept leaving me voice messages.

It is becoming a harassment now, and I need this matter resolved. ASAP.
Desired outcome: Stop the harassing calls.
TruGreen
-
Charges on Credit Card
I initially signed a contract for a year to have lawn sprayed. They would leave voicemails and would do their thing. Last week (4/21) the message stated they were going to do some bug thing, I immediately called and said NO . I didn't want any additional charges and did not require anything else. Today (4/25) I noticed a charge of $117.87 and was told that "I had used up the monies that I prepaid". I asked to cancel immediately and asked to speak to a supervisor. I was not allowed to speak to a supervisor.
Desired outcome: refund of money
This review was chosen algorithmically as the most valued customer feedback.
Truegreen sent me a letter by a collection agency. I am disputing this debt. How can I owe something for them if I just bought one time from trugreen for 1 year treatment and I paid them in full. If they are sure that I am in debt, they have to provide me a copy of the agreement signed by me with the commitment with them to provide the service that they are...
Read full review of TruGreen
TruGreen
-
kill my yard
1. for whole year service, my new yard is getting worse and worse;

2. finally they successfully killed it one month before the service ends;

3. managers have no ability to solve problem at all ;

4. half year past, i finally forgot this painful time and i receive a letter saying that i owe them huge money from a third party to collect for them

I will never never tough this horrible company , really a experience
Desired outcome: please dispute the charge to me from no where, and stop bothering me
TruGreen
-
worst lawn in the neighborhood
I have called and called written and written to Tru Green locally in the Raleigh area... I have asked that someone who knows what they are doing come and walk the acre why the grass does not grow. The house to the left of me has another lawn provider.. and his lawn full and green. The house to the right the guy takes care of it himself.. and is lush. The common area across the street - only gets cut and it is extra lush.. There are 15 homes here and my lawn is the worst. I only ask to be the second from the worst. If I were Tru Green I would never put a sign out saying this lawn is cared for by Tru Green. Think it would be useful for a Tru Green exec to become an Under Cover Boss... and experience what the client sees. 919 917 6502.
Desired outcome: A green lawn - can have weeds if that helps fill it our and is green
TruGreen
-
True gereen lawn services
It is a lousy irresponsible company that has no organization. All calls are handeled or rerouted to foreigners in Carribean who speak broken English which is difficult to understand. There are no dispatch, managers or customer service to handle complaints. We waited for technicians for a whole day to show up but no one showed up or called.

true green export jobs to foreigners in foreign countries who do not speak English or have such a bad accent and broken english pronounciation that it is difficult to understand them. the company export job tyo foriegners who are incompetent to help customers. i had to make 7 calls in one day to find out if a contractor will show up today and i could not get any answer. the contractor did not show up and my time wasted for the whole day . this is a disorganize broken company which has no respect or value for customers and cares only to cheat customers out of money and providing bad service.
Desired outcome: hire american who speak our language of english. provide dispatch . PROVIDE A DISPATCH WHO CAN MANAGE AND REPORT THE TIME TECHNICIANS ARE SUPPOSED TO VISIT HOMES. MAKE SURE YOUR CONTRACTORS SHOW UP FOR WORK.
It is an incompetent disorganized company who lie to customers. The main goal is to make money regardless of the service. technician do not show up and they never call. salespeople lie to prospects about the company and service. There is no dispatch to arrange technician time and inform customers of the visits. All calls, regardless of what the calls are, are routed to poor countries of Carribean answered by uneducaed and uninformed foreigners who do not speak English or speak with such a lousy accent that is difficult to understand. No one is responsible for service in this fraud company and ther is NO customer service or customer complaint department but they are plenty of sales people pushing fraudulent services!
This review was chosen algorithmically as the most valued customer feedback.
I had my front lawn replaced with zoysia grass in late November of 2020. In January of 2021 I hired and paid $547 to Tru-Green for a 12 month lawn care. They came in January and began servicing my lawn. I started getting sedge growth and informed them of the same. Supposedly they put applications of some kind of sedge killer and as the sedge multiplied...
Read full review of TruGreen
This review was chosen algorithmically as the most valued customer feedback.
I received an email stating my lawn had been serviced. Typically there is a yard marker and notice of service posted on my door. There was still snow on the ground and no notice that they had been here. I immediately sent a return e-mail to them stating my concern. I heard nothing from them. Later I received an invoice in the mail and called a customer...
Read full review of TruGreen
TruGreen
-
TrueGreen Playing Cat and Mouse with Refund
TrueGreen talked by wife into a bulk pre-pay of over $800. After a few months it was clear in the lawn that it was turning yellow. Now they call us and when we answer the phone they seem to not hear us and hung up. So we call back and they "leave a note" to call us back for the next rep. This process goes round and round every day with no end in sight. This has been going on for 4 days now and they refuse to issue the refund without talking to us but they can't seem to do that and they only try once a day.
Desired outcome: Full refund after not only making the yard worse but causing us this much inconvenience.
TruGreen
-
Pre Paid Lawn Service Killed my Lawn
2nd Treatment this year burned the entire back yard. New tech applied wrong or too much chemicals to Fall Season grass burning it within two days of application. I went Round and Round with customer service and matter is still not resolved. They tried to aerate and re-seed which did nothing as they did not even apply a straw to hold the seed in place. It all washed down into my slate path and I now have grass growing where it should not.

I have canceled my service and still trying to get my money back. So much for the 100% satisfaction guarantee!

Disappointed to say the least!
Desired outcome: Send a specialoist to test soil and create a plan to fix the damage.
TruGreen
-
aeration service back on OCT 2
Trugreen came out on oct 2 and i am assuming he was a trainee because there was another gentlemen just sitting in truck doing nothing until he came to check out the damage worker one did to my yard and decided to throw some seed down and leave the scene. They also left a huge oil stain on my driveway. I called and complained and still not resolved. The customer service department is a joke. They will take your name and note the complaint and will say a manager will reach out. If you are unable to pick up the phone right when they call and have to call back you are forced to go back in the ridicules round robin customer service again. Just a vicious circle. I sent pictures of damage and still nothing.
Desired outcome: i want the 447.74 off my account
TruGreen
-
lawn and bush care
I was talked into prepay for a great discount. Had good success for the first 6 treatments, on the 6th I notice the tec. after normal spraying from the truck, he put a back pack and went around the front yard spraying. The next day the yard started turning yellow and in a couple days 1/3 rd had died and I sent emails, called left messages. Finally got thru and they sent the supervisor out and he said it was somethings else causing the problem, I ask what and that is was that last tec. he just told me a bunch of BS and sent another tec. out and retreated, again more grass died, they retreated 6 time total and each time I lost more grass. The supervisor came out and planted plugs of grass, a waste of time. The front yard is almost total gone and they wont do anything but ruin my yard, now mostly dirt. I canceled my service. I'll have to finish killing my yard and resod in the spring. I'm so upset I don't know what to do. I did ask for my money back.
Desired outcome: I think they should pay for the resod.
The complaint has been investigated and resolved to the customer's satisfaction.
TruGreen has left an official reply on this complaint.
TruGreen
-
Prepay plans
Last year I prepaid for aeration and six lawn treatments. I assume lawn treatments are once a month. I get first treatment last year and remaining five this year. I get a charge on my credit card for a "seventh" treatment this year. They charged me for two treatments in one visit. Whaaat? No where is it stated on their site that the last visit on prepaid service is counted as two treatments.
I disputed the charge on my credit card. I called TruGreen and complained that I shouldn't be charged for seventh charge and that I actually only received six treatments as agreed to. Also, customers should be able to cancel service through the website.
It's a shame their billing practices are predatory and unscrupulous. They don't even let you know what your new rate will be until it's charged to credit card. There's no communication between Trugreen and their customers. It's a shame because my lawn is looking better.
Desired outcome: Credit back charge for "seventh " treatment.
Resolved
The complaint has been investigated and resolved to the customer's satisfaction.
TruGreen
-
aeration and re-seeding
My wife and I decided this year to go back to using a lawn service this year because our lawn was beginning to thin out and get weeds. We went with TruGreen.
This fall we decided to go ahead and pay TruGreen for the very expensive "dethatch and re-seeding" service for our front lawn. To say I was disappointed with the dethatching is putting it mildly. The guy was racing through the entire job…in fact, he spent a total of about 7 minutes dethatching the entire front yard … and that includes driving the machine on and off the trailer!
But the real problem was the re-seeding. He was so sloppy in his work that he spread seed all over our three-year-old permeable paver walkway. That's the only area where the seed has really taken off … and now I need to go back and kill it so the walkway remains as permeable as it was. Besides, I don't WANT grass growing between the pavers! Do people no longer take any pride in doing their job right?
Desired outcome: kill grass growing in walkway (and now driveway) and reaeate front lawn
TruGreen
-
Poor Service quality, damage to property
Lawn Sprinkler system damaged with Trugreen service -
I used TruGreen for extra seeding with aeration service. After the service on 9/30/2021, I had my Lawn sprinkler system technician come in for winterizing the system that evening. To my shock, when we turned the system on, multiple sprinkler heads were broken and the drip lines were damaged causing heavy leaks. I sent the repair estimate from the Sprinkler technician to TruGreen rep @ customer service addressed to Michael at [email protected] on 10/2/2021. So far no one showed up for evaluation or called me for further resolution.
TruGreen
-
Misleading Website advertisement
True green website has bars on one side upper end. When clicked the bars list os services show up. One of them is "Trees and shrubs"
I called them to get shrub brush overgrown remove and yard work clean up.
I clearly explain I want to remove Ground cover Junipers and English Iveys invasive overgrown. After yard cleaned I agreed for mosquito treatment.
I did not pay in advance I want to see the job and plan to pay when service done.
They send one guy to spray mosquito before yard clean up. I asked the guy about yard work question; he responded "okay" a meaningless answer to my question. And immediately left.
The next person come I immediately asked bc he also wear costume as if ready to spray. He said he is a Tech I asked I want cut and removed unwanted ground covers English Ivys and Junipers. He said "Trugreen only spray for lawn" I explained I did not request the lawn service I want to clean up Ivys and Junipers first. He immediately left.
I called I entered in website to not send services I did not request. The women on phone assured me she will clear up my name.
But I get text messages again and again scheduling follow up sprays. I called several times voice announced "waiting time is 15 mins" No option for cancelling complaint or customer service. I cannot leave message. I submit again in web as above. I dont know how to tell them to stop my name bothering me with text msg but I cannot txt them back
Desired outcome: To stop bothering meI am not a customer of their business
We are here to help
16 years' experience in successful complaint resolution
Each complaint is handled individually by highly qualified experts
Honest and unbiased reviews
Last but not least, all our services are absolutely free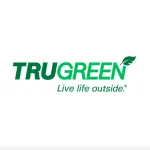 TruGreen contacts