Troy-Bilt
-
Lawn mower broke down after 2 seasons
Was told today by Two Techs Small Engine Repair LLC [protected] that my 2018 Troy-Bilt lawn mower might as well be garbage. Mechanic wot told me it needed a new cam shaft. Basically saying that it would cost more to fix than its worth. Love troy-bilt mowers up until now. I cant afford to go out and buy another one. I'm a disabled veteran who just entered hospice at 51yrs old. I have heart failure and it is service connected. I live on a budget and do my own yard work. I take very good care of my equipment. I'm in stage 2/3 heart failure. I try and work around my yard as much as I can. My lawnmower was my only means of helping me do the job with my yard. This wont happen now. Doubtful ever. I just paid the lawnmower off 1yr ago. Please tell me Troybilts equipment last longer than that.

Jerry Palmer

[protected]
Desired outcome: I would like a brand new troybilt super bronco. But we know that most corporations are too greedy these days for that.
This review was chosen algorithmically as the most valued customer feedback.
I purchased a new lawn mower from Costco, the battery would not charge, took for repair June 26, still waiting for it to be repaired, summer will be over before it gets repaired
Read full review of Troy-Bilt
Troy-Bilt
-
Tb130 Lack of factory bolt in deck to motor
After many bent blades, Lost time and energy keeping this thing going, upon taking it completely off and taking motor off deck to do a bench test on the rod come to our attention that their was a lack of bolt and bolt hole in the deck which caused the issues of wallering out the bolts that was in deck!
Must of been a Friday after 4 deck as this is a complete waste of money and time that I will not get back! Due to the quality build and lack of bolts from new I have chosen to liquidate all Troy built ans purchase another brand with better reviews and build like they are supposed to be with out cut corners
Desired outcome: Replace DECK WITH A DECK THAT IS DESIGNED FOR MY MOWER
Troy-Bilt
-
tb200 self propelled lawn mower
I ordered a tb200 lawn mower from troy built...it arrived in the mail and It would not assemble...the arm bolts were striped when put together at factory...so I returned it to home depot and low and behold they had one that I could exchange for...so not to make a bad problem worse...I exchange it for another...got it home... assemble it from the box with some problem...same as the first lawn mower...but the bolts came out and I was able to extend the handle bars from inside the lawn mower...it crank up great and i started mowing...but when I went to fill it up again I notice oil come from the air filter...now I'm not a mechanic but I know damn well that is not suppose to happen...This is twice I pick up a piece of crap...one after another...Now I am going to return this one that I bought a day before and I'm never gonna buy another troy built and when people ask me about them...I'm gonna tell them to run a fay as you can when they see troy built coming...Edward Bossier Jacksonville AL
Desired outcome: return if my money
Troy-Bilt
-
2019 Pony lawn tractor
I didn't notice immediately but the deck for my Troy-Bilt Pony lawn tractor doesn't have the anti-scalp wheels. It's not even set up for adding wheels; no brackets. There is a kit available but others have said holes need to be drilled into the deck which subsequently causes rusting.
Also, the mulching attachment is not able to be secured well enough without considerable amounts of clippings escaping the right side of the deck leaving clumps of clippings on the lawn.
Can't believe this brand has gone so far down hill.
Troy-Bilt
-
Snowblower storm 2410
Bought the snowblower brand new from Lowes 4 years ago.
I have been able to start it once since then.
Had it repaired by Lowes 3 years ago for $93 while under warranty, but to no avail.
Several months ago I had a small engine guy take a look at it.
He said several parts were missing in the carburator, and the carburator attachment is bent.
So, for several months now I have been trying to have this snowblower fixed by a Troy Bilt affiliate while it is still under warranty, but they all refuse to call back (too busy repairing Troy Bilt products maybe?).
In my experience products and the customer service of Troy Bilt are truly eye watering poor.
They could not pay me enough to buy another product made by Troy Bilt.
Desired outcome: A brand new snowblower that would actually work would be nice....
Troy-Bilt
-
Model 2410 snowblower
Bought a new model 2410 2-stag snowblower 11/15/2019. Did not use until this winter. Upon purchase I followed startup instructions, which included filling with the prescribed oil which was supplied. The snowblower initially started but it was spewing heavy white smoke and oil through exhaust. After many attempts to resolve, including new spark plug, I finally had to take to have serviced. Bottom line, the oil was overfilled causing it to clog the carb. They had to remove and clean the carb, remove oil and replace with new oil. Nothing major, but nonetheless $100. After investigating the internet, I found several similar cases. I think their start up should be modified to let customers know that the oil level must be checked before any added.
Troy-Bilt
-
Bad product was sold
I brought a Troy-Bilt Sorm 2660 snow blower in 02/08/2018 when I open the box for the first time and put it together it wouldn't start so when I call customer service they gave me a number to contact a service center which was under the warranty. When the service Tech looked at it he sid this neww snow blower has a bad carburetor I said how could a new snow blower have a bad carburetor he said good question. I was lucky it was under the warranty. The snow blower was only used twice so the next time I set to use it, I was faced with the same issue it wouldn't start, when I call the warranty department they told me when I bought the snowblower on 02/08/2018 it was all ready 2- years old it was manufactured in 2016 are you kidding me. Now they tell me this is out of warranty so I'm stuck with a snowblower that's no good. This was a bad deal for me I paid over $600.00 for this I will never buy another Troy - Bilt machine because they didn't even try to work anything out with me now that they have my money.
Desired outcome: 15601 South La Grange Road Orland Park, IL 60462
Troy-Bilt
-
3-Stage snow blower
I purchased a brand new 31AH5DQ8766 Vortex 2890 Three Stage Snow blower in January of 2019 directly online from the Troy-Bilt company along with a Deluxe Snow Thrower Cab for $1572.94. Starting from day one it has never worked properly. I have had it into the local authorized Troy-Bilt repair shop three times since January 2019. Each time because it won't start. The last time it went into the shop the repair folks told me there was a known problem with the gas tank where by small particles were coming loose from inside the gas tank and clogging the fuel line and Troy Bilt was aware of this problem and the gas tank needs to be replaced. Ok. Fine. Then replace it. We can't do that because Troy-Bilt has the tank on back-order. Okay. It should be in soon. This all happened in the first week of December 2020. When I checked back with the repair shop I was told it was now back-ordered till the end of December. I called Troy Bilt customer service and yes that was true and there was a problem with the gas tanks on that model and yes it was back-ordered till the end of the month and there was nothing they could do. Moving forward to the first week of January 2021, I went to the repair shop and guess what? The tank was now back ordered till the end of January 2021. I was so mad I was seeing colors. I waited a while till I cooled down and gave Troy-Bilt customer service another call. Yep it has been back-ordered till the end of January 2021 and there is nothing we can do about it. I need help. I live in Ohio and I need the snow blower that I bought to work. And Troy-Bilt could care less. I know when the end of January gets here the gas tank won't be here and it will be back-ordered till the end of February 2021. Can any body help me get a gas tank for my damn snow blower?
Desired outcome: A GAS TANK FOR MY SNOW BLOWER!!!!!!!!
Troy-Bilt
-
Never received my parts I ordered and paid for
on april 30th 2020 I ordered parts from troy built it said I would recieve them on 05/08/2020 my order number is L0029360P1 a payment of $92.60 was made I never recieved my order and cant get through on the phone or the online live chat I have spent hour trying .
Next step is to take this to small claims court
Eric Porter
50 concord hill road
Pittsfield N.H
03263
cell # [protected]
Troy-Bilt
-
Mower / warranty / customer service
2 brand new troy built products (push mower & trimmer) both failed within 2 uses and only 1 tank of gas. Spent hours on the phone trying to get help only to end up discovering I had to take it to a service center that was 42 miles from my home. Ended up paying for the repairs myself. I was told it would happen again and again with these products. Worst customer service, warranty and products ever! Will never recommend or purchase another troy built ever again. Both purchased at lowe's and they refused help as well. They couldn't/wouldn't even send them in for repair. Warranty on these products are useless. Don't purchase if you have an alternative.
Troy-Bilt
-
Only robots work there.
I had a simple question about a new mower. No email support. The customer service number is answered by a robot that tells me my call is very important so let's listen to an endless piano music loop. Gave up and tried the technical support line. Press 1, , press 2, , press this and that. Menu has changed, Call this number for this call this number for that. After all that it hung up on me. Model number on the included paperwork listed Four different motor model numbers, none of which matched the numbers on the engine.
I finally located a web page that wanted me to accept cookies and change my password. I gave up.
Troy-Bilt
-
customer support for troy-bilt products
I bought a Troy-Bilt Pressure washer last spring and now need to prepare it for storing over the winter. This requires running it until the gasoline is exhausted. I contacted their on line service to ask if I need to run water thru it while running the engine just to use up the gasoline.
They will tell me only if I pay them.
Pretty damn chinzy. Of course, I run it dry and was not supposed to, they will negate the five year warranty on it.
So, I will drag out my hose and hook it up to water, JIC.
So much for customer support - they don't do it.
Troy-Bilt
-
tb685ec
I purchased a Troy-Built 4 cycle trimmer because I thought it would be a quality product that would give me many years of service. Last year the recoil mechanizm failed Case# [protected]. The machine was under warranty and a repair was made. I use the machine primarily in the summer about once a week to trim around my house. After about 5 starts the recoil again be gan to fail. The machine never starts on the first pull so numerous pulls are always required. I have a electric start tool but the machine never starts using it. Now my trimmer is completely useless as the recoil does not turn the machine over and the electric start option also does not turn the machine over. I am not sure what to do next as I feel the recoil system is flawed. Please help me with this dissapointing problem.
This review was chosen algorithmically as the most valued customer feedback.
Purchased the trimmer on 7/2/2018. Husband used it less than 10 times and it stopped working. He cleaned it and it would work for about 15 minutes and stop. He cleaned it again and it did the same. Unfortunately, we put it away for the winter and when he returned to it this summer, it did the same. We took it to a local small engine repair center and...
Read full review of Troy-Bilt
Troy-Bilt
-
zero turn mower
I purchased a new Troy Bilt zero turn mower in 2015, serial # 1A285H10062, Model #17ADCACT066. It was delivered through their outlet Lowes. Recently I had two flat tires on the front of the mower. I removed the two tires and took them to Americas Tire(A-T) for repair. The representative at A-T called the manufacturer of the tires, Carlisle Tire, and confirmed that the tires were actually manufactured in 2002. The A-T representative told me that the Dept. of Transportation(DOT) won't allow a repair on any tire over 10 years old, and they they could not patch the tire because they were over 10 years old. I would expect that maybe a 2014 tire would be on the mower when new, but these tires were already 15 years old when I bought the mower new in 2015. This would appear to be misrepresentation on the part of Troy Bilt/MTD. I am asking that I be supplied new tires that I can actually get repaired, even if they supply 2015 tires. The case number supplied to me by Troy Bilt is case# [protected]. None of these tire shops will repair a tire over 10 years old, and these tires were 13 years old when I purchased as represented as new.
Troy-Bilt
-
troy bilt pressure washer
Im at my last straw, yesterday I has a job to complete and once again it would not start. I have taken it to be repair 5 times and everytime Im being told its the carbulator and a problem with Troy Bilt parts. This is less than a year old its truly unacceptable. I expect for Troy Bilt to provide the best customer service and make this complaint right. We buy things in good faith pay a decent amount of money and they do have something like this is just wrong.

Regards Ray Martinez
This review was chosen algorithmically as the most valued customer feedback.
Purchased trimmer 7 months ago pull cord stopped working internally took to Lowe's where purchased they exchanged for a new one one month later new trimmer does same thing returned to Lowe's they give me a hassle because as an exchange the don't have a receipt on record needless to say I am extremely angry and don't intend to buy another troybilt product...
Read full review of Troy-Bilt
This review was chosen algorithmically as the most valued customer feedback.
Mower will not cut even three inch grass without bogging down. I finally spent an hour down on the ground figuring out where the idle adjust was and getting it up to the point where the mower will actually work. After only six months the mower wouldn't start so I took it in for service. Tuneup and a new carb since the six month old carburetor has already...
Read full review of Troy-Bilt
This review was chosen algorithmically as the most valued customer feedback.
Hello, I am writing you in behalf of my push mower wont run. I purchased the TB130 and 4 year protection plan. On march 0f 2018 the mower quit running, and most normally it would be a worn down spark plug. In the case the mower ran for another 15 minutes. then quit again. I let it rest for an hour while I line trimmed my yard. Started the mower again...
Read full review of Troy-Bilt
We are here to help
16 years' experience in successful complaint resolution
Each complaint is handled individually by highly qualified experts
Honest and unbiased reviews
Last but not least, all our services are absolutely free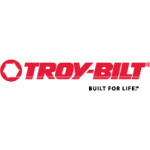 Troy-Bilt contacts