LawnStarter complaints
19
This review was chosen algorithmically as the most valued customer feedback.
4-19-2022 11:00am I hired LawnStarter to come out to do my lawn. The first team that showed up skipped many parts of the front yard and completely skipped the backyard. In the front yard there were some dirt areas where there was a bit of scattered grass they just decided to skip the entire area. They didn't edge the front yard at all, nor did they weed...
Read full review of LawnStarter
LawnStarter
-
Lawn care
I signed up for lawn starter in September there was a promo that states your first cut would be $20 they charged me full price second cut was not done on time I had Realtors coming for home showing and person was a no-show came three days later second cut I canceled my service a gentleman showed up three days ago to cut a lawn that had been clearly manicured from someone else he started to cut I had to run outside and ask him why is he cutting a yard that is clearly cut he went to my backyard before I got to him in the front left my gate open my dog which is a pitbull was out of my yard once again they go in and take another $56 out of my account so I am at two cuts for $256 please give me a call 609-815-9469 and associate named Daniel refused to provide supervisor or manager assistance
Desired outcome: Refund for services not given
LawnStarter
-
Property damage
My front door was demolished by lawn crew when struck by a propelled rock. I am waiting for reimbursement for $800. I have sent invoice that I had to pay out of pocket due to awful claim service. I need this reimbursement right away. There's no place to call and no one to talk to when you dial their 1-800 number. I need help to get my money back for my damaged door.
LawnStarter
-
Lack of Grass cutting
It's been a month since they have cut my grass. I have called at lest once a week and they are usually very nice and they promise someone will be out to cut it and they give me a two day window but no one ever shows up. Now I have a citation from my municipality! By the way speaking with a manager is impossible and they tell you there's no corporate nor a CEO!
Desired outcome: For them to cut my grass immediately
LawnStarter
-
Lawncare
On August 11 at 7 p.m., I received a notice that my work crew was on its way. I went and unlocked my gate. I was home the entire evening. They did not show up. On August 12, I received a "service completed. How does your yard look?" message. I responded that the work was not done. I then received a notice that the mow was rescheduled to the 21st -24th as the crew claimed the property was inaccessible. That was false the gate was open and I was home. I contacted the crew. The crew promised to come out the 13th. The crew did not show up, again. I contacted customer service and the crew. Customer service scheduled the crew to come on the 18th and assured me that if the crew was not available, they would send another crew. No one came. On the 19th, my crew put in a reschedule, changing the service date to the 20-23. I contacted my crew and customer service again. Customer service created new tickets, but has not responded with a solution, only "your matter will be handled in the order received." The work crew promised to show up on the 20th. Again, they did not show. I contacted customer service again and received a 3 work ticket number and another, "your matter will be handled in the order received message." It has been 12 days since the crew was supposed to come cut my lawn. They have never shown up and Customer Service has never sent another crew.
Desired outcome: My lawn mowed ASAP
LawnStarter
-
Lawn service
LawnStarter was ok at first, only couple issues, always rescheduled and crew would come later and later in day. Finally ended service when they mowed through our fruit tree, basically cutting it down. They didn't have the common decency to tell us about it, but we found it about 30 minutes after they left. I immediately let LawnStarter know and sent pictures. They basically treated us as liars despite prompt notice and photographic evidence. Then they had us jump through hoops to try and get reimbursed for a new tree. We are still arguing with them about it! Customer service number was. I help either they don't do anything to resolve issues! Horrible service and would not recommend!
LawnStarter
-
Lawn mowing.
Signed up and was said I was committing to 3 mows bi-weekly. They scheduled someon to mow on June 11. They came on the 27 and mowed . No one has been back since. They have rescheduled two different mowers none of which have showed nor answered any texts. Finally after being assigned twice texted and apologized for not coming the first two times but had personal problems and equipment difficulties. Assured me he would be here the next day. Of course he has not showed . What kind of business is this and how does it allowed to stay in business. I have asked managers to call me back. They gave but left a message but never about complaints just that sometimes they do not have mowers for some areas. It has been over a month with now mowing. They charge twice as much for long grass . Maybe that's their plan, except still no one has came? They have a horrible system. Staff on phone, and mowers .
Desired outcome: Someone to mow my lawn now at no cost and consider it my third mowing. And a manager to actually call and talk to me .
LawnStarter
-
They scammed me
I signed up for their 19.99 promo. I then signed up for another one of my properties. I was charged 79.99 for both a week later (I had bi-weekly service) after a 2 week of cancellation and no shows from crews I canceled. They've showed up 3 more times even though I canceled. I already hired a friend to mow. They still showed up didn't Mow and charged me. Over hour long hold times. No call backs, can't speak to anyone, unanswered emails. They're scamming me and stealing from me.
LawnStarter
-
Lawn cutting
As a first time user, i was told over phone when placing order that earliest someone would come out today, Monday 10, 2021. I live in a gated community, got an E-Mail that on Saturday May 8, 2021 that was not able to gain access to community because guard at gate would not let them in and that i would be charged a trip charge and next time they would come would be between May 22-24. Well, they will then at that time will want to charge extra for a taller grass cut. In the past if someone was trying to enter, they would call me or guard would call me to get permission to enter. guard says she does not remember a lawn company attempting to enter on Saturday and if they are already servicing neighborhood, then she would have automatically let them in. this company is very eager to answer the phone to take your order and get payment card information and want to charge you for 1st three services. i have called several times to speak with someone about this matter and e-mailed several times, with no return call or e-mail. Beware! None customer service and communication other than to take the order and payment method. Cancelled service before started
LawnStarter
-
Grass that didn't get cut, and funds was taken out of my bank account.
Lawn starter was supposed to cut my grass on april.25. No one showed up. Nicholas sent me a message, he said his truck broke down. He said I'm going to have to reschedule you. He said I promise to be there at 2:00pm, he still didn't show up. He sent another message may.2, letting me know that he's trying to switch up his route and he told me he went ahead and switched the date to Thursday the 13th- Friday the 14th for a new service date. I told him no thanks, I was charged for service that you didn't do, I want a refund asap.I do not want anyone to schedule a service date for me. Sunday I received a message from Shara, she apologize and she wants to investigate . I can't believe I am having all of these problems with one company. I was also sent a picture of someone else's yard. For the last time, lawn starter did not cut my grass, I have pictures send me the right email and I'll prove it. please investigate this problem and give me my refund.
LawnStarter
-
their love affair with my credit card
I was charged 27.59 on April 3 for yard work. On April 5, I texted and said I am not going to pay in advance for tshi not done. I get a message that they'll get back with me. Whatever. I send a message to them through the app that the yard was not done on April 6 but I was charged and presto! My yard gets done that day!

My bush trim is April 28 and I was charged $56.00 on April 10.

My yard trim is April 19 and I was charged $27.59 on April 10. I've got a screen shot of my app to prove it. I've got security cameras to prove when they come out. I have emailed and left my phone number for them to call me back. I've been waiting over a week for the next customer service representative to call me back. Fast chance in hell. Their boilermaker 'policy' says they don't charge in advance. However, I'm on a first name basis with m y credit card so I file disputes and get the money back but why should I have to do that?

There's a reason why this company has an F with the BBB.
Desired outcome: stop charging me in advance and apologize like you fucking mean it.
LawnStarter
-
Being charged after the final price was set
I accepted charges when the service was completed and even tipped then days later the charges were doubled. They said it was a long grass fee but my grass was not over the 6 inches and I was charged 100% more. The photos provided are not an accurate representation and the final photos aren't of the same area he claimes were high. I initially gave him a 5 star review before I knew how badly he messed up my property (yes this is my fault, stupid of me for being trusting). This man destroyed 5 of my plants, 2 in the backyard and 3 in the front. He tried saying my grass was long by showing a photo of my bushes which yes I needed to weed but had no part of the lawn. I wanted an explanation about how they could charge 100% more and the customer service guy Aldwin just said the charges won't be reversed and the tip wouldn't be removed. I am disgusted by the both the customer service and the lawnmower. They said it took him time to complete the mowing, yes of course it did I watched him take a ton of breaks and barely spend time cutting. He creeped me out asi saw him just walking around my property not mowing or doing anything else.
Desired outcome: I want to be charged the correct amount
LawnStarter
-
Lawn mowing
Hired to mow a brand new lawn... They broke a good amount of sprinklers, gouged out chunks of the grass and left a bran new beautiful lawn looking like an old beat up lawn. Left huge piles of dead trimmings all over the yard and I had to get it all up and saw all the damage... Horrified at this commonly.. They hide from problems like the rats they are so don't ever start with them
This review was chosen algorithmically as the most valued customer feedback.
TLDR: broke two sprinklers and they went into my backyard which was not requested and they cracked the exterior wall glass of my sunroom. I was looking out the window when I saw the first damage occur and I quickly got on the phone with someone and spoke with "Megan" she kept saying that is why LawnStarter.com has "insurance" and that they would contact me...
Read full review of LawnStarter
LawnStarter
-
Lawn mowing
I can't believe the level of incompetence from this company. DON'T USE THEM. At first I thought people just like to complain, well they were right all along. I was charged for services never performed, they were never on time, my services were constantly rescheduled, half of the time the crew didn't even show up, they weren't even fulfilling the complete service they were suppose to do with the mowing, even their "top tier" crew, as they put it, did a crappy inconsistent job. One crew tried to scam me by trying to get me to pay cash vs paying through the app. it took them 3 weeks, 5 different crews, and 8 cancelled/rescheduled service times for just one simple service! DON'T USE THIS SERVICE. TRUST ME. i've never had so much stress and frustration with a company before.
LawnStarter
-
Tree trimming
Hired to trim hedges. Received an online quote of $367. After a few times of hearing it had to be rescheduled due to equipment failure, I got the message from the provider that they weren't hedges they were trees.I was told I would have to resubmit, including pictures for a new quote. I did. I was asked if I wanted down to the gate. I said sure. New quote $757. I accepted.
The came out at 4pm, finished working essentially in the dark. They did a lot. All lower branches going out into the lawn( needed as well). Nothing at all was done with the height. I'll accept the miscommunication, when asked down to the gate, I thought height. Not sure what he thought.
A few days later the debit was taken for over $1200. I took numerous messages to get this corrected. They charged for two services after making me re-submit, they had no issue falling adding a second service. They eventually credited the fraudulent second charge.
I provided pictures of before and after the service. A rep even agreed it didn't look complete .. yet here I am a month later..still with a partial service done, and a run around of responses. Obviously no one looking at the history.. obviously no one ari g about service.
LawnStarter
-
Lawn care
I used Lawnstarter Because my lawnmower was down and I regret it. I set up biweekly cuts and was charged for "long grass" on the last cut. The last person who cut my grass did a horrible job and charged extra. I called to ask them why would they charge me for the grass growing because that's why I needed it cut. If they cut it two weeks ago, I don't understand why there would be an extra charge to me for them not cutting it well the last time. I had to hunt down their number because it's nowhere on their site. They offered me half the charge of the "long grass" fee, which was really the money they owed me for posting their advertisement on Nextdoor. I couldn't make a payment on the site because they only accept ach payments. I'll be posting more complaints than I did recommending them now. Buyer beware. It was more about the principle than the money.
This review was chosen algorithmically as the most valued customer feedback.
This is the email chain of the only communication that I was able to get through this company lawn starters. Good morning, Thank you for not calling me back or responding to my urgent email. Please cancel this service. I am no longer authorizing you to charge my debit card for your services. This was a bad decision on my part with trusting lawn starter...
Read full review of LawnStarter
LawnStarter
-
Don't order services online – you will get nothing
I was really disappointed in the services of www.lawnstarter.com. I ordered their services through the website, but they only took deposit from me and that's all. I waited for any info, but nothing. After that I contacted them and asked about my order, and they excused and started to provide some excuses, blah-blah. I believed them and again got nothing. These people are scammers and liars, who take money and provide nothing. Please post your comments about this company.
We are here to help
16 years' experience in successful complaint resolution
Each complaint is handled individually by highly qualified experts
Honest and unbiased reviews
Last but not least, all our services are absolutely free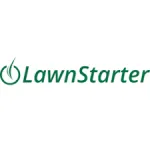 LawnStarter contacts