TracFone Wireless complaints
495
TracFone Wireless
-
cell phone
I ordered two phones from Tracfone, when they arrived, I discovered they used different carriers and one worked while the other had no service. When I attempted to resolve this issue with "customer service", it took over four hours and in the end I was told that even though they admitted it was their fault, I had to pay return shipping to get my money back. So on a $30 phone, I have to pay $10 to get my money back on THEIR mistake! This company might be ok to use if everything goes ok but if customer service is ever needed, forget it. The reps were rude, one even told me that I shouldn't buy things on line and that I should go to a local retailer even though the number I used to call him CAME from the "on line" retail service of tracfone! Small claims court charges a $15 min filing fee so I guess they know most ppl wont go that route and they give you no choice.
This review was chosen algorithmically as the most valued customer feedback.
I purchased a phone card for a new phone and the clerk activated the phone and transferred my old number to the new phone. I made about five phone calls and sent two texts and had no more minutes on a 500minute card. I went directly to Walmart, but clerk advised me to call tech service from home. I called tech the next morning, and he said new minutes were...
Read full review of TracFone Wireless
TracFone Wireless
-
my phone number was changed without my permission
This is a continuation of my complaint dated May 15, 2017. Today I received my second replacement SIM card and, as just as before, I spent 30 minutes on the phone with Tech Support to learn that the SIM card they sent me does not work in my phone. I have not been able to use my new cell phone since I purchased it from TracFone! According to Rey, who works in the Technical Support Dept., the SIM card they sent me "is a T-Mobile" not an "AT&T" card. He promised that he will have a SIM card sent to me that will definitely work in my cell phone. That was what I was told when I spoke with Mary, who guaranteed the 'next' SIM would work. Rey verified my address and gave me a ticket number to use when I call back to have my phone activated with the replacement SIM. After we ended the call, I went to the TracFone website to view and verify my account information, as I have done a dozen times since 5/9, when my upgraded (replacement) Alcatel cell phone I purchased from this company did not work with the original SIM card that was installed in it. Not in a million years would I imagine that this situation could get any worse, but it did! I noticed that there was a phone number listed under my account that I did not recognize, and my cell phone number, the one I have been using for ten years, was not listed. It appeared that either this was a mistake on my account, or someone at Tracfone actually changed my cell phone number without my permission! When I saw this problem and called to have this information corrected, I spent a very long time arguing with two employees in two different departments. They admitted that someone (probably the previous customer service rep I spoke with) deactivated my phone and then another rep reactivated it with a different phone number. I told them this was not acceptable. Unfortunately, no matter how many times I requested them to correct their error, I was told there was nothing that could be done and I had to accept and use my new phone number! They said they could not and will not give me my 'old' phone number back, one that I have had for ten years! It is not my fault that the phone I bought for them does not not work; it is not my fault that the replacement SIM cards they have sent me do not work. Why should I be penalized for their mistakes? I have already spent an inordinate amount of time trying to resolve the issues dealing with the wrong SIM cards. Now I am expected to waste even more time changing my cell phone number on all of my personal records, in addition to notifying all of my contacts and having them spend their time changing my cell phone number. So, now I have a cell phone that I cannot use, because they keep sending me the wrong SIM card, and a phone number that is not one that I requested or want! This company and its employees are the worst, by far, than any company I have dealt with during the past 50 years of my life! If by some miracle the next SIM card they send me works in my phone, which I highly doubt, I will use the phone until the end of my 90-day expiration date. I have wasted my money by purchasing this phone, as well as the 1000+ minutes I paid for. I will continue to advise every single person I know and meet to avoid TracFone like the plague!
TracFone Wireless
-
incompetent customer service and tech support
I have had an account with TracFone for several years. My phone was a 2G and I was told it was necessary to upgrade to a 3G phone. I did an online chat with a sales rep and a customer service rep at TracFone After verifying my zip code, I was given a list of 10 different phones to purchase. With their recommendation and assurance that "any 3G phone on this list will work", I placed an order for an Alcatel flip phone, which is similar to my husband's cell phone. Before I received my new phone from TracFone, I went to their website and bought more minutes that added 90 days to my service, in order to keep my phone active. When my new phone arrived, I followed the instructions provided with the phone, inserted the battery and charged it for 5 hours. I went to the website to have my minutes transferred to the new phone and have it activated. However, even after the minutes were transferred and the phone was activated, I was not able to make a phone call. The screen message was either "No Network" or "Emergency Calls Only". I did an online chat with Tech Support and was told the SIM card in the phone they sold to me would not work in my area (zip code) or it would "not work with the tower" near my home. That did not make sense. Why they would sell me a phone with the 'wrong' SIM card? They would not admit they made an error or that I purchased the wrong phone. They would not tell me why my phone would not work. I asked if I could exchange my phone and I was told they would not do that unless the phone was "broken" or "inoperable". Well, to me it was inoperable, simply due to the fact that I could not make or receive phone calls with it. Mary opened a new Ticket and advised me that I would receive a replacement SIM card by Friday, 5/12, and that the replacement SIM card "will definitely work" in my zip code. When I did not receive the card on 5/12, I contacted Ramon, via Chat, and was give the USPS tracking number. Today, 5/15, I received the replacement SIM card. Per the instructions, I called the 800# to have my phone activated with the new SIM in the phone. I spent 45 minutes repeatedly spelling my name, my street address, city, state, and zip code. My 5-letter city is well known State Capital and is very easy to spell and pronounce. However, I had to repeat it several times and hear her tell me that my address "is invalid"! She could not or would not pull up my account to verify my address. And she asked me, "Have you recently moved?" How utterly ridiculous! If I moved, how would I be able to receive the replacement SIM card, as well as the new TracFone they sent to me? After repeating my personal information and the NEW SIM card number a dozen times, I was told that the new SIM card "does not work" in my phone and they will be sending me a replacement SIM card to replace the replacement SIM card I just received. I let her know that I was dissatisfied and extremely upset with their incompetent service. And, of course, I was assured (by Mikaela) that the next SIM card I receive "will work". After reading other complaints similar to mine, I highly doubt the 3rd SIM card will work, if and when I receive it. TracFone Wireless is a farce. Both the Customer Service Dept. and Tech Support Dept. lack qualified and knowledgeable employees. They cannot answer simple questions, provide good customer service and/or technical support. You might save money by going with TracFone, rather than another cell phone company, but the headaches, frustration, lack of phone service, and time spent dealing with this company is just not worth it.
This review was chosen algorithmically as the most valued customer feedback.
I purchased a pre-paid sim card and airtime card on tracfone website on april 26th, 2017. Before purchasing, I enquired about the coverage and was told that there was no problem with it. I also checked the coverage map on tracfone website and made sure that my air was covered.in order to make a purchase from the website, I had to entire my zip code for...
Read full review of TracFone Wireless
TracFone Wireless
-
transferring minutes and phone number
I bought an android phone at family dollar store to replace my old flip phone that I accidentally destroyed in the wash! After transferring to the new android phone-everything except some of my minutes, I had a hard time figuring out how to use this phone! Too many applications and things to understand!

So I went to walmart and bought another flip phone because this phone is easier to understand! After I tried to transfer phone number and minutes again! I lost 750 minutes, I can't activate my new phone and all I get when I call tracfone is a message saying to call again in 15 minutes! This has been going on for days! Help!
Android phone bought @ family dollar april 20, 2017! Flip phone replacement bought @ walmart april 24, 2017!
Tracfone ticket # [protected]

Android serial # [protected]

New flip phone serial #[protected] I even tried adding 60 minutes and this phone would not add the minutes.
Desirable outcome:return the android phone and get my new phone working with the 60 minutes I just bought with the phone refunded.
My landline (Home phone) number: [protected].
TracFone Wireless
-
prepaid phone minutes
Phone minutes were purchased on 4/13/17 and somehow were consumed by 4/24/17 (while the phone was off and I was on vacation). Customer service gives you the run around and cannot explain what happened. They claim they do not have access to call or texting records. I called customer service and did an online chat. I asked what happened to the minutes purchased on 4/13/17 and they could not provide an answer. I was forced to purchase more minutes on 4/24/17 or not use my phone.
TracFone Wireless
-
ims card bad in new phone - poor customer service
We received a new phone around 2/10/17. We called to activate and were told the SIMS card (1) was bad. A week or so later, we got the replacement card (2), and were once again told it was bad. We received another card (3) and once again, bad. We received yet another card (4), and it was the wrong one all together. Well into April at this point, and I requested another card (5). Told it would take 5-7 business days to arrive. Nothing as of 10 days of waiting (excluding holidays and weekends). So, note - waiting for my 5th card and it's been over 2 months. So, I call to verify that it's really coming, of which I really don't get an answer, and then I ask if I can just have a new phone already. I ask to speak to supervision and am put on hold for over 2 hours. After 2 hours and 14 minutes, the representative tells me that I can't have a new phone, only new cards, and her supervisor will only tell me the same thing. I was not told this when I started my long hold time, but only 2 hours later. So, am I out the cost of the phone, in addition to all of the minutes I've lost on my plan? No one wants to do anything except send me a new card over and over. And the last girl (of course, no name given), was quite rude. The phone was only $30 and I'm sure they've spent that on shipping new cards by now. I just want my minutes, data, and texts back and a working phone or a full refund.
TracFone Wireless
-
unlocking department - not helpful and very rude
I called Tracphone in November 2016 to have my tracphone unlocked. At that time I was told that I needed to have the phone activated for another 30 days in order to fulfill my 12 month active obligation. I decided to use Tracphone once again instead of my Canadian phone in order to fulfill this obligation and get access to my phone. I activated that phone from Jan 15, 2017 to April 15, 2017...90 days! I called while the phone was active and was told that it was unlocked so I didn't pursue it further. Today, April 20, 2017 I tried to get it unlocked. After being on the phone for over an hour, being transferred from department to department I was put in touch with the Unlocking Department. When I asked to have the phone unlocked they told me that I needed to activate it for another 90 days. I repeated what I was told in November, 2016. They (the reps name was Hiliary) wouldn't listen - basically they kept talking over me and were very rude. This happened twice - the second time I asked to be transferred to a supervisor who refused to give his name...he also just talked over me and then transferred me to a recording. I have used Tracphone for well over 5 years when I am in the United States. I didn't make up the information I was given in November. I activated my phone with the understanding that I would be able to have it unlocked. I have dealt with Comcast, Rogers etc and have never had this type of treatment from them. All I want is for my phone to be unlocked. I would appreciate your help in this matter.

Sue Perrier
TracFone Wireless
-
tracfone
I have had my tracfone for years and yesterday I got on the computer to add minutes to my service only to find they had changed the whole format ended up calling customer service OMG 20 minutes and still didn't have any luck not only did Kathy not know what she was doing I couldn't understand her at all tracfone you need to keep your customer service in the USA
TracFone Wireless
-
customer service is the worst; shady practices
I know this company has the ability to credit minutes, data, texts. They refused to transfer over my phone number and give me my minutes and data which I rightfully paid for. If I transferred my phone number, they would cancel my new package minutes. BS! I asked to talk to a manager and a woman representative refused to send me to a manager. I call back a minute later and I'm magically talking to a manager. Don't think that's coincidence. Shady company with shady practices. Avoid at all costs.

the rep canceled my phone during the original call and I had to call back to activate it. Somehow they were able to give me a new phone, starting over again, and are now working on restoring my minutes, texts and data. (hasn't happened yet). Yet they couldn't transfer over my original number and give me my minutes!?! How screwed up are their policies and sytems?
TracFone Wireless
-
customer service
April 7th, 2017
I called customer service to try and get help because I was having difficulty adding additional minutes to my phone. The individual on the other end told me that I needed to speak better english because I sounded Mexican or was from Africa.
I'm a California Native..Born & Bred. Lived all my life in San Diego, L.A. and
San Francisco. I have an Associates Degree. And by the way I'm Caucasian.
He stated I had a heavy accent. People from California have NO accent, PERIOD!
If anything thing HE WAS the one that was hard to understand, speaking w/ a Filipino? accent.
I told him I was very offended and wanted to speak with a supervisor and he stated that he was the supervisor. I then asked for his name and ID badge#, but he hung up on me instead. TracFone absolutely SUCKS for customer services.
Apr 07, 2017
10:31 pm EDT
Wish customer phone service was not in foreign countries where communication can be very challenging for U.S. consumers.
Sometimes I only understand literally every few words. I kinda feel bad when I'm always saying...huh..what..can you say that again, or you just have to tell them that you do not understand them.
It's the company's fault. Their the ones that are cutting corners to try to save a dime.
TracFone Wireless
-
alcatel one touch pixi avion lte android smartphone
On April 4, 2017 I filed a complaint with you folks about the phone above. The SIM card went out and I was sent a new one. When we put the new card in all of my minutes were gone, which is why the new card would not activate. The tech person I was talking to did not know beans about what was going on. I asked where all of my minutes had gone (1300 +) but she didn't have a clue on how to find out. When this first happened I called tech support and they could not find my number. I got no where with that call. Next, I went on the chat line and was told my number was still there but there was no minutes on the phone. Got no where there. Next, someone suggested to just buy a new card and see if that would get the phone up and running. I called back to have this card activated and gave them my number and everything worked. All of my minutes were back on and it worked fine. When I went to use the card later all of my previous minutes were gone and all that was left was the card I had just activated. What is going on with TracFone? I have read so many complaints about the same kind of situation I am in and no satisfaction is resolved. All I want are my minutes back. Why did they appear when I purchased a new card and 30 minutes later they are gone. Why aren't the tech people trained in situations like this? Most of them you can't understand and 1 out of 4 are rude. If I don't get my minutes back then the least TracFone can do is reimburse me for all of the phone cards I purchased since I purchased the phone on February 16 2017.
TracFone Wireless
-
stay away from tracfone!
I am extremely disappointed with TracFone and their terrible service!
I received my TracFone phone and activated it with SIM kit, but nothing worked. I contacted their customer care and after I explained everything they promised to take care of that. Several days later I contacted them again to ask how were things going and they said they were still in process.
They never did anything and every time when I contacted them they said they need more time. What a joke! I wasted so much time and never received help! Better stay away from TracFone!
TracFone Wireless
-
straight talk
TracFone's company, Straight Talk refuses to talk to me or answer my letter regarding problems I am having with their service. I purchased a phone a Wal Mart. They talked me into purchasing the Straight Talk service. I asked that they transfer my existing phone number to the new phone. The sales clerk attempted unsuccessfully to do it. I finally told her I would take it home and try to do it myself, also unsuccessfully. I took phone and Straight Talk box back into Wal Mart. As per attached letter, it still was not accomplished. I took the phone back to Customer Service and turned it back in, requested my refund for the phone and the program. I was refunded for the phone but was told I would have to get my money on Straight Talk back from them. THe attached letter explains all of my attempts to do so. In the meantime, they kept taking money from my account, for months, for a program I never used. Please help me get my $150 back that they took out of my checking account. Janice Brown
TracFone Wireless
-
tracfone alcatel one touch pixi avion lte android smartphone
I purchased the above TracFone on Feb. 16, 2017 at a local Shopko store along with a 120 Unit Card. I activated the phone with the customer service rep. I also transferred minutes over to this new phone from my old phone. Everything was okay until two weeks ago when the SIM card stopped working. I called customer service, was put through to a person I could not understand, told him my problem and he transferred me to another person. So I had to go all through the process of telling them what was going on. She said a new SIM card would be sent to me for replacing the one that went bad. I got the new SIM card yesterday, April 3, 2017 and called to activate it as per the customer service rep. When we finally got through they asked me for my phone number, which I have had for years, [protected]) and was informed they could not find my number or my account. I had over 1300 minutes left on it with 1700 minutes for texting. The new SIM card would not work because of no minutes. We were on the phone with this person for over 45 minutes with no resolved satisfaction. I then went on line and talked to a person name Russell. He told me my number was still valid but there were no minutes left. I asked him to send me a copy of our conversation but he said he was not allowed to do that, that I was to call customer service. I am so upset with this whole process and never being able to talk to someone who knows why this happened and getting "so sorry about that, but..." I paid $19.99 plus the first card and then added more minutes later with a new card. I am out the money for the initial expense, the second card and a phone that won't work unless I put more money into it. I have receipts showing the first purchase and the other unit card I purchased. The thing that really upsets me is all the time wasted on being put on hold, having to talk to someone I can't understand and all of the hassle of going through this whole process for nothing. My time is as valuable as anyone else's but most of these people don't know what they are doing and some were pretty rude. I would like either a full refund or a new phone that works and my minutes returned to that phone with my old number. I wish just once when I called I could get a real person to answer the phone and deal with just that one person. This phone was my only phone, now we have had to go back to a land line which is another expense. What a hassle just to be able to talk to someone and then in the end having nothing resolved. I will furnish all documents when I get a reply on this complaint.
TracFone Wireless
-
poor service
I live in an area that doesn't have service. I use a tracfone when I go out of the area. I've always been able to add minutes and reactivate my phone when I need to. I added airtime at the end of Feb. for a trip out of town in March. I was assured that I had minutes and the phone was activated. When I left for my trip and tried to call my daughter I had no service. I tried several times with no luck. I called again last week and spoke with several people. I requested a supervisor and was on the phone about 90 minutes. I was finally assured AGAIN that I now had service . I went to an area last w.e. to check and still had no service. I am at my wits end. I want my phone activated and my service extended or a refund.

Valerie Mesa
TracFone Wireless
-
service
i was in larado Texas and purchased a trakfone from wal mart . got it activated was was doing great untill i was going eastbound on I-10 to Houston where there was NO SERVICE..i was an OTR truck driver @ the time, and it was an everyday thing.the first chance i got when i was on home time i called tracfone and told them there was no service between san antonio and houston the rep was like houston california? i started laughing i said no!Houston, Texas dont you understand english? she said let me tranfer you to my superviser so after 20 mins of being on ignore the superviser says to enter in a code of numbers to refresh the network to the phone so i did. the phone turned off and turned back on and it said "enter SIM code" i told the superviser this and she said that wasnt suppose to happen i said ok now what smartass? she said sir if you dont watch your language iam going to hang up i said ok lemme tell you something your service sucks you locked my phone and i hope your business rots in hell..with that i slammed the phone down breaking it and she was like what was that i said that was your piece of #### phone and thats what i think of your sorry assed company. that same day i went to wal mart and bought me a T mobile phone a week later tracfone sends me out another phone to replace the one i broke. i looked at it and it had 3000 mins on it. i sold it for 30.00 on the streets
This review was chosen algorithmically as the most valued customer feedback.
I bought a Tracfone from HSN (Home Shopping Network). It came with 1200 minutes, text, data which is good for one year. I gave it to my 13 year old teenage son who primarily uses only the text and data but hardly talk on the phone. (Anyone who has a teenager can confirm the truth behind this statement). Since he hardly makes phone calls, he has a lot of...
Read full review of TracFone Wireless
TracFone Wireless
-
false advertising, bad service
I went to the tracfone site to purchase a new phone so I would be sure to have one that worked in my area. I ordered the phone on Dec 31st, 2016 and they shipped it on Jan. 3, 2017. When I got it, I charged it and followed all the directions to activate it but it would not activate. After several calls, a 24 hour wait, more calls, taking it around town to find a location that would give me bars, more calls, I received the package to return it for a replacement phone on Jan 23rd. On February 17th I received the replacement phone and went through the same process but I refused to travel around town again so we agreed that I would return the phone for credit. They told me I needed a phone with a sim card and none of the phones on their site indicate whether they have a sim card or not. Once they got the phone back, they determined that since the actual purchase I made was over 30 days ago, they refused a refund. The only solution they had to offer was a cheaper phone, no refund of the difference in cost, no refund of the cost of sending back the second phone, no credit of time for the months I went without service, no ability to re- activate my old phone, and the same phone I bought is still for sale for my area on their website. Personally, I am totally fed up and frankly have lost all faith in the company but I hope someone else doesn't go through all I did, especially since I did all of this at the time so I would have a good phone during some trying times in my life when I really wanted and could have used a phon, " for moments that matter", as they post on their website.
We are here to help
16 years' experience in successful complaint resolution
Each complaint is handled individually by highly qualified experts
Honest and unbiased reviews
Last but not least, all our services are absolutely free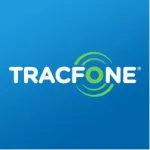 TracFone Wireless contacts