TracFone Wireless complaints
495
TracFone Wireless
-
safelink
My contact was cancel with safelink because they didn't get the TWO re certification I sent them. I was told I had to start from scratch and reapply for service. I did this on the 1 Oct and was told it would take 7-10 business days to get an application. I never received it. I contacted them on the 18th ... and was told I had to start from scratch again and was told to wait another 7-10 business days for another application ... 7-10 business days when by ... still no application.
This company is completely and totally incompetent. It's not fair that I have wait until 2018 to go with another provider.

These are the two enrollment ID I was given ... [protected] ... then [protected]
TracFone Wireless
-
minutes deducted when phone not used
Bought a phone from HSN with 1500 minutes included in phone.. over five weeks 1, 200 minutes were deducted from my account without phone usage.. called TracFone with no results of compensation.. what a bunch of thieves.. TracFone refused to look at my phone call records...I'm very sorry I bought a TracFone..now I have to buy minutes and hope they too don't disappear..his company is unfair and I've been reading that this is a common occurrence in Pennsylvania... buyer beware!
This review was chosen algorithmically as the most valued customer feedback.
The US government shut down the use of the phone. Since I was on an auto payment plan, the company is refusing to authorize a refund, since there were no issues with the phone. I am not use to paying for services when work/services not done. This is the equivalent to highway robbery and should not be tolerated. I am very disappointed with the company and will be sharing this experience with my friends and family.
Read full review of TracFone Wireless
TracFone Wireless
-
everything enrollment #[protected]
I called because my service was not working and i am actively looking for work. I called the 611 number and instead of telling
me that my service was out of minutes, although i had unlimited minutes. Customer service then put in a ticket to have my phone fixed, which i did not need.

Then customer service called me back and had the nerve to ask me how their customer service was. Then they told me that my contract was up.

Finally i got a wonderful woman who helped me, but i still have to wait 2-3 days until my telephone can be turned on.
TracFone Wireless
-
tracfone service
Tried to save money and switched to tracfone, the very day I switched I could never send or receive text. Called tracfone more than once, they never could fix the problem. So they said it has to be my phone is bad. Even though I told them before switching I could text just fine. Any way they want me to send my phone in and they will send me another. That's crazy. Not only will I be without a phone i'll also be losing minutes. Today I tried my sons sim card in my phone and I can send text, so my phone is still good. Called tracfone n told them my phone works fine with a different sim, but they said they can't send me a sim and to send them the phone. [censor] won't even try to keep customers happy by doing the simplest thing. I told them i'm not sending my phone to them and i'll be switching to a different carrier. Oh and thanks tracfone for wasting my money on your crap service that won't work.
TracFone Wireless
-
tracfone / net 10
Purchased a Tracfone phone for my elderly mother. When it came time to add minutes to her phone I subsequently purchased a Tracfone Airtime/Refill Card from Walmart.

When the PIN from the newly purchased Airtime/Refill Card was entered to activate it, it rejected the information with a message stating that her phone number was not in Tracfone's system.

Called Tracfone's 'customer service' number numerous times and was told my mother's phone was not a 'Tracfone' but a 'Net 10' phone. Wait. What? The box the new phone came in and all of the literature when it was purchased had TRACFONE clearly printed all over it.

This same phone was activated as a TRACFONE. Tracfone and Net 10 are products owned by the SAME company.

Now, this scam company is renaming my mother's phone a 'Net 10' phone and because of this they can't transfer the already purchased minutes over to her phone nor issue a refund. They also had the audacity to tell me I had to now purchase a 'Net 10' card to add minutes to the phone, otherwise nothing else could be done.

Walmart said they can't issue a refund because the card is non-refundable. Essentially, Tracfone got my money and I didn't receive the service I paid for.

I'm providing this information so that Tracfone/Net 10 is exposed for the fraud that it is.

If I could give Tracfone/Net 10 a ZERO or below rating I would.
TracFone Wireless
-
phone will not work
had an old trac ph-when I renewed service it did not work
spent 3 hours on phone trying to correct problem-no luck
bought a new one pd 81.00 plus renew service at 107.00
new phone never worked-no signal-spent over one week 8 hours trying to get it to work
I gave up went to another carrier and am trying to get my money back
they keep charging my credit card
I will not call them again-
TracFone Wireless
-
safelink service
I was denied the ability to make calls on my cellphone. So I counted the minutes used from the call details on the cellphone and called customer service. The customer service lady boldly stated I had used all of my minutes and that it was my fault that I couldn't make calls. At first I laughed and thought, the facts on my phone were undeniable. But, the rep continued. I called back and was reissued a few minutes, but not all of the minutes they should have reissued. This company sucks. It's representatives have the customer service skills of a gnat and all in all, the whole ordeal was pathetic and filled with untruths on the company's behalf.
TracFone Wireless
-
cancelled and then changed my phone number after it was paid for one year ahead.
I have had a tracfone for over 15 years with the same phone number that I use for a US Government Volunteer Organization that I belong to. The phone service was paid for in August for another year as we have done every Summer so it is paid up to August 13, 2018. On Sunday October 8, 2017 I decided to call my cell phone number from my home phone like I do often and I was left with a message that stated "At the subscriber request this phone will not accept any incoming calls" and then there was a bunch of letters and numbers that followed. I called tracfone on Sunday October 8th and spent over four hours on the phone getting this situation resolved and talking to 8 customer service reps. They told me that the service was not paid to them even though it was listed as being so on my phone. They told me that it went through Safelink (which I have never dealt with). Then they cancelled my original phone number with a new one without my permission. [protected]) was the original number and now it is [protected]). I have now spent almost four hours today trying to get this situated and so far I have spoken to another 5 customer service reps and I am now waiting for them to return my phone call. They told me that they so far are unable to retrieve my old phone number (which by the way is used by people from all 50 of the United States and even a few foreign Countries). I told them that I need to have the original number restored as this was done without my permission (we also have pens and pencils printed with the original phone number on it). I have been placed on long delays, switched from one person to another, and today they placed me to the group that could change the phone number and I was placed on hold for over 20 minutes and then the phone went dead. Please help as I need the original [protected] number restored to our Organization. Thanks.
This review was chosen algorithmically as the most valued customer feedback.
I have had my phone for 4-5 years with 39.88 plan +taxes. It was an automatic payment withdrawal from my bank account. Everything went fine until I got the second phone for my daughter in the last days of August of 2017. I purchase activation kit at the Walmart for $50 which included sim card and 1-month plan for $39.88. I followed all three steps on the...
Read full review of TracFone Wireless
This review was chosen algorithmically as the most valued customer feedback.
Okay I bought my husband a new card (data only) and when I tried to put the pin in it wouldn't work, so I called Customer Service and the woman told me it was because I had to buy minutes first because data only won't activate the phone. Very upset because I have seen nothing stating you have to buy minutes first, why sell the data cards alone if they won't...
Read full review of TracFone Wireless
This review was chosen algorithmically as the most valued customer feedback.
i just one a few months ago, so i thought that i would get my son one. went to the store general dollar in area code 28659. i got a phone transferred my sons number and mins to the phone. it said that when the old phone deactivate the new phone would work. it did not so i called the tracfone number to get help with this here is where it all started. Thi...
Read full review of TracFone Wireless
TracFone Wireless
-
terrible customer services & caused more problem
I brought a Sim Card with a one year of service. But I was not offered the chance to keep my original #. I was only given a customer services# to call to fix the problem. I eventually had to call more than 10x & still not solving my problem. During the calling I was being sutured through difference persons on the sameproblem...bad hostility attitude, on purposely put me waiting on the line to let me hearing them chatting on other side but never getting back to me, when I asked for talking to the manager the response is "wait tail the end of day". When I called back to have a chance to talk to another person. They created the pouching sound to make the conversation not able to go through...eventually, they told me to buy another ism card if I want to keep my old phone #. I did & called back, the dumb technician ended up transferred the same # to the new one! I was so collapse after this, I nagged him (Elbin) to fix the problem. He said I have to go buy another simcard then he can do that for me again but it is only transferring the # but not the services (that means the service I paid for is gone). Now, I fell into the situation that I spent sism cards & a year of services but neither one of the card is able to be used some how. I called back a couple more times to f/u on this. But the phone didn't go through any more. Tracfone is a nightmare to me!
This review was chosen algorithmically as the most valued customer feedback.
I bought a tracfone from family dollar on maple ave in zanesville ohio. Spent several hours on the phone with you guys trying to activate it. Nothing happened the bow im stuck with a piece of [censor] phone battery drained my phone and wouldn't load anything. So I took the trac fone back to family dollar to get my money back. They refused to give me my money back. So I am stuck with a piece of [censor] phone that I cannot use!!!
Read full review of TracFone Wireless
TracFone Wireless
-
porting number to new phone and lost minutes
Ticket 1171... dated 9/16/17:
Purchased a new tracfone and wanted to move my original tracfone number to the new phone. Told by CS this would be 24 to 48 hours. Called on 9/18, old phone had 2058 units, they were only transferring 1712. Wanted to know what happen to the units and if the port was completed. After being transferred 8-10 times including supervisor, managers and being disconnected and being on the phone with every department for over 4 hours, no resolution. So next day on 9/19, went on line to check the account and phone, both were "Deactivated" how and why? Call customer service again on 9/19, the first customer service person transferred me to lost prevention, told this person the phone was not lost or stolen or anything and I did not know why I had been transferred to them, so they transferred me back to customer service. After being on the phone with this person for 45 minutes, make calls to the new by tracfone, all seemed fixed, except for the minutes issue. The number was NEVER ported, this person had activated a new phone number, my original objective was porting the old number to the new phone. So I call back again after being on hold 30 minutes and with whomever this person was speaking with I am now told they need to send out a new SIM card before I can get the original number ported ticket 1171498...
TracFone Wireless
-
year of service for text, phone and data
I subscribed to tracfone in May, 2016. I had 1, 200 minutes of text, phone and data (each). I renewed in March, 2017 (3/27/17 phone call) for another year of service and was told everything would roll over as I had excess. I added told on my customer service call to renew that I had 2, 275 talk, 1, 497 text and 2, 307 MB data and was told my year of service was good through 5/8/18. On 8/27/17, my text stopped working and I called tracfone as to how I could have gone through that much in 5 months when it lasted just shy of a year during my 1st year with tracfone. I asked for my account records on the text because I disagreed and I was told I had to hire an attorney. I used US Cellular prior to tracfone and it was standard to receive detail on your phone automatically and more detail when requested. I disagree with you 100% and will look for how to file a complaint against tracfone without a cost to me. I will not recommend tracfone to anyone and your service is MUCH LESS than customer service. Those are my phone records...why should you charge me and accept pre-payment and not provide me with detail of how these minutes were used.
The complaint has been investigated and resolved to the customer's satisfaction.
TracFone Wireless has left an official reply on this complaint.
TracFone Wireless
-
smartphone purchase
On July 24, 2017, I made an online purchase for an LG Smartphone along with a 1 year service agreement (Purchase # 9891222). I made the purchase using my Mastercard. The phone was shipped overnight Free. Within a day, I received a defective phone...no back casing, no battery, no sim card. I called Customer Service and was told to return the phone and I would receive a new phone. On August 1st, I returned the phone via FedEx. I have since decided to cancel the order after 3 phone calls and 2 online chat sessions each lasting 30-45 minutes with people who were difficult to understand. They said I had to wait until they shipped a new phone (from Miami) and then I had to return it and wait 30 days for a refund. It is August 26th and I still have not received a new phone, which I plan on returning. Of course, my credit card was billed promptly in the amount of $215.82 for which I have received no product or service. I have been without a cell phone for over a month now. Such business practices are without integrity and I have been greatly inconvenienced by this whole experience. I would appreciate any help you might be able to provide.

Thank you.

Jennifer Olson
Brookfield, WI 53045
Resolved
The complaint has been investigated and resolved to the customer's satisfaction.
TracFone Wireless
-
lack of competence and customer service
I used tracfone for about 10 years, although there were occasional issues. This year my 2nd tracfone was dying and I purchased a 3rd from Walmart. When I tried to have my long time number transferred from #2 to #3, no one at tracfone could do it. I spoke with people at length and was on hold with a woman for 1 1/2 hours. She then told me she would call me a couple of days later, Friday, 07-28-2017 at 11:45 AM Eastern. She didn't call. I was sitting by the phone waiting. Finaslly, I decided enough was enough, that I was through with this company, and left. My wife later told me that a man from tracfone called about 200PM. I ended up returning the new phone to Walmart and loosing service until 12-16-17 and over 2300 minutes. It cost me a lot of money to buy another real phone and get cell service. I haven't aggravated myself my requesting a refund from tracfone. I highly recommend that any new user skip this company and find real cell service with an actual customer service available.
This review was chosen algorithmically as the most valued customer feedback.
I recently upgraded my trac phone. On August 18 I purchased a new cell phone. I have been a trac phone customer for 12 years, this is probably my 7th phone. Every other time I upgraded my phone I ended up with more minutes, texts, and data than when I started. So the first part of the compliant is not all minutes, text and data transferred. Secondly I wa...
Read full review of TracFone Wireless
TracFone Wireless
-
cannot get phone unlocked
I have had a TracFone for several years but need to change to another carrier. My Motorola LG has a message to indicate that it has been locked. When I first called to get it unlocked, I was told the phone was too old. When I called again, I was told TracFone could only unlock it IF I continued service with them. They could not unlock it so that I could get a new SIM card and change carriers. I purchased this phone. If they can unlock it to remain in their service, they can unlock it for other reasons. This is a bunch of crap and I have spoken to several who have indicated they were "supervisors". I would NEVER use the TracFone service again under any circumstances!
We are here to help
16 years' experience in successful complaint resolution
Each complaint is handled individually by highly qualified experts
Honest and unbiased reviews
Last but not least, all our services are absolutely free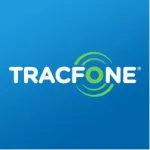 TracFone Wireless contacts