TimePayment complaints
12
TimePayment
-
Not disclosed leasing terms
Merchant Services a credit card processing company hooked me into a noncancelable 48 month term lease on credit card machines. Did not know this until I received a letter from them about the contract. Merchant services and Timepayment are I believe working together to rip people off. I saw the 199.00 charge for machines the term section was not filled out did know until I received the contact back with a 199.00 for 48 months noncancelable lease contract. Tried to cancel with merchant services and timepayment but to no avail. Keep getting same answer (you signed the contract. I am not using their machines and/or processing. I still yous my previous merchant account.
Desired outcome: would like all money returned and lease/contract canceled
TimePayment
-
Bounce house financing
We purchased bounce houses from Big Top inflatables to build credit for our business, we decided to finance them through BigTop inflatables...it turned out to be this company! We signed a 33 month lease which should be up in July but they are saying no, it is another 3 months (October) and then we still have a buyout. Im not sure how legally they can make us pay for another 3 months past our contract but they are going to try! This company has been very unprofessional and rude since the very first time I have called them with questions, any company that uses them, is not a company I will do business with again. The pandemic closed our business so this has been a great hardship and this company is absolutely horrible.
Desired outcome: I want my 33 month lease that I signed and then I never want anything to do with this company again!
TimePayment
-
Vapor rino
I bought one of their 145 PSI Vapor Rinos, and it was the worst investment I could have made. They offer "financing" through Time Payment Corporation (google them and see how many complaints and scam reports come up). This financing turned out to be a lease to own agreement that would have had me pay over $8000 for a $1999.99 piece of equipment. It worked great for about three months, and then it started having issues but I thought "No problem, there is a one year replacement warranty where they promise to come pick up the equipment themselves and either repair or replace it." Well, apparently the warranty isn't good during the "lease" period. There is no warranty during the lease period. You know what they suggested? That I pay the remaining $5886 on the lease agreement (I had already paid $1200 by this point), then pay $1999.99 plus tax to purchase the equipment, and THEN the warranty SHOULD be valid. So now I have a $6900 collection and the most expensive paper weight in history.
Desired outcome: Repair or replace the equipment and settle for the original $1999 cost of the equipment, $1200 of which has been paid.
This review was chosen algorithmically as the most valued customer feedback.
Time payment corporation Is the worst company I have dealt with. During COVID-19 my business had to shut down by a government mandated closure. I was forced to close my business without any choice. I contacted time payment to work out arrangement for my lease payments and they told me there was there's nothing they will do for me. As my payment came due it...
Read full review of TimePayment
TimePayment
-
Timepayment leasing scam
This company works along other small companies and even own some of those small companies to rip people of making them think they're actually financing something. The last thing you'll know is that your paying for a lease and paying 5x what a banks highest interest would be like 70% APR but for a lease. And then they tie you up with those monthly payments for over 60 months. My recommendation is just STAY AWAY! Huge SCAMMERS. You've been warned.
TimePayment
-
Photo booth
This company !× I leased a photo booth through this company my due date is the 15th. Set it up to be drafted on the 15th and they draft sometimes 5 days before the due date. I called them and they were like give us a credit cars number and we will make sure to only draft on the 15th I am like why cant you honor the agreement that we have . Their response was those are your options! They suck at customer service
TimePayment
-
Security systems scam
I was outside one day and a young lady walked up with two other guys and approached me about a security system which was suppose to be from ADT. When they stood in my yard we discussed about an alarm system that I can get approved for would be a bundle package for a security system. We talked for a minute in a big group then they had some papers and asked for my information. Supposedly as we waited for the approval I was denied for ADT they claim. Then they said they it was another company for me to get approved for and the company which was no name was given was suppose to approve people that had the worst credit score. Then we continued to wait and wait, then I was told that I had needed a phone first to get the security system. So the young lady told me that she will give me a call at a number that I gave her to contact me and I never heard from them. Checked my mailbox and received a letter from time payment corp saying I was denied for my credit being a 567. I was scammed and are very curious about this because they have my personal information and I have no way to contact them to tell them about their selves. My email address is [email protected] My name is Hope Speights and I received this letter after June 22, 2019. Please contact me at 8037353192 or by email Thanks. Please excuse my paper for the damage. I have three kids that got hold of it. Again thanks.
This review was chosen algorithmically as the most valued customer feedback.
Hello there, my name is Jarrad Justin Michael, I/C 771029-08-6887, have booked for stay with Tunamaya Beach Resort Johor on the 05/05/19 until 06/05/19 for cost of RM194.00. The payment was done over the credit card. Today 14/5/19-while I checking my statement online, found out I was charged RM224.00. Different of RM30.00! I need an explaination and refund pls. My email:[email protected] h/p: +60166646931
Read full review of TimePayment
TimePayment
-
Willy dog hot dog stand bait & switch
I have never in my life have felt so ripped off. I thought I was purchasing a hot dog stand from willy dog through a payment program. But when I started getting bills from time payment corporation I was confused. It turns out they hold a lease on the hot dog stand that I purchased. The worse part is I will be paying 12, 000 for a 3, 000 hot dog cart. The 200 dollar payments that I was suppose to have been over 300. They won't take the cart back and if they did take the cart back you still owe the full amount of the lease. Time they will call and harass you all the time over the payments. Willy dog and time payment corporation are vultures. Shame on you all.
This review was chosen algorithmically as the most valued customer feedback.
February 3rd 2015 we purchased a new furnace through a local dealer, they sent a salesman from Time Payment to finance it for us. We paid the cost of the furnace off in 15 months and have received a letter to pay Time for the lease attached to it. The furnace cost was $2800.00, time told us that we only had to insure the furnace and the lease would be...
Read full review of TimePayment
This review was chosen algorithmically as the most valued customer feedback.
We thought that we were the only ones to have been scammed by Microfinancial, Leasecom, TimePayment, Corp. Your information is right on about MicroFinaical and these adhesion contracts… we didn't even intitial the contract pages, didn't even see them, the right vender wasn't even named on the contract as the vendor (Security Systems, Inc), they used another...
Read full review of TimePayment
The complaint has been investigated and resolved to the customer's satisfaction.
This review was chosen algorithmically as the most valued customer feedback.
I went to purchase a APU unit for my truck (ideling restrictions) through a goverment website (SmartLease) I was sent from Ohio to Bay Town Texas to have this unit installed. While their I was threatened with false information on my DAC report, and notification to my company. I had earlier signed (I was shown one set of contracts yet the paper work I signed...
Read full review of TimePayment
We are here to help
16 years' experience in successful complaint resolution
Each complaint is handled individually by highly qualified experts
Honest and unbiased reviews
Last but not least, all our services are absolutely free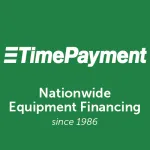 TimePayment contacts