Pitney Bowes complaints
71
Pitney Bowes
-
Postage Meter
Our postage meter had error 1825 and 200D. We contacted Pitney Bowes 5 times and spoke with various different reps. None of which could help us resolve the issue. Fortunately we had another machine with postage we temporarily have hooked up because we send hundreds of dollars of mail per day. Now that is out of funds and we are completely down.

It was not until we got to failed funding that the rep advised us this was shut down due to non payment of $149. Are you serious?

I was on the phone for over 5 hours and this is what the issue was? Pitney Bowes is one of the WORST companies I have ever had to deal with. You sure know how to iron-clad your contracts and provide terrible service to the people who are strapped into contracts for multiple years.

All calls are routed out of this country and you cannot understand most of the reps because of their heavy accents. It cost our business over $350 in salary trying to resolve an issue that should have been resolved in less than 5 minutes, if you had competent staff who can answer questions. And now we are completely shut down and have no more postage and cannot add any more?

I will NEVER EVER recommend Pitney Bowes to anyone and I will post all over Social Media about how incompetent your company truly is!

Thank you for you HORRIBLE support. You should really be ashamed of your business model and the terrible support you outsource to Indonesian, Columbia, and where ever else you can find incompetent workers who can only speak from a script!

I wish the partners of this firm would just pay the entire contract balance owed for the remainder of our term so we can just stop using Pitney Bowes. That is what I meant about an iron-clad contract. Never again and I hope that Pitney Bowes gets the karma they deserve.
Desired outcome: To get out of the 2 contracts that were signed by the prior office manager.
Pitney Bowes
-
Shipping
I have ordered someone in Norway a gift over amazon on april 7th. It looked well until the day it was supposed to arrive there on april 22nd,but then it just said delivery attempted package is held to be picked up.The problem is that it is held 140km away from the person it is supposed to arrive to.Since then there wasnt a single update.When contacting amazon they want me to contact pitney bowes,when trying here just ends up referring me back to amazon. So right now my package is stuck somewhere in Norway. I just want it to arrive or be send back to amazon so I could get a refund at least and order something differently.

The order number is Order# 112-6047596-8944202
Desired outcome: Again I just want it to arrive at its actual destination,or at least be send back so I can get a refund. Either way
Pitney Bowes
-
False delivery claiming... Please help!
I have ordered and paid goods from USA to Slovakia,

At your parcel tracker it was shiiped on Dec 14 and delivered to my address in Slovakia on January 14th 2022.

But I did not receive ANY PARCEL!

OREUSA646528619SK

Parcel ID : UPAAG000000009815854

Please advise what to do...
Desired outcome: Please deliver paid parcel as soon as possible.My email [email protected], cell phone +421 905 225 585
Pitney Bowes
-
Package delivery
On February 08 2022 my package cleared customers in Vancouver Canada. It is now March 2 2022 and my package is still in Vancouver. Thus is an absolutely insane time waiting for delivery

There is no excuse for this that is valid or believable.

Amazon Prime

PBXSA030whst other info do you require. I have the tracking number package cleared canada customs 25 days ago and the package is still in Vancouver. Your email box is too full to accept any new emails so I think you have to have an abnormal amount of complaints... If you lost my package please tell me so we can resolve this and I can reorder what you lost
Desired outcome: I just want my delivery
Pitney Bowes
-
Tracking
Horrible customer service. Lady can't even speak English. Keeps repeating "Ma'am we are un able to help when my tracking states Pitney bowes and the retailer stated to contact them because the shipment has been delayed 5 days at a facility 20 minutes away from my house. Will never purchase through them again. Use ups or fedex. This company is a complete joke
Desired outcome: Get people who can speak English and actually look into the tracking number!!!
Pitney Bowes
-
Trying to terminate lease #0012660673
Ihave been trying to terminate my lease for four months. Finally I received a settlement notice that is totally wrong, wrong lease term and settlement amount. Then when I emailed back I received a email stating I never responded and they cancelled the case. I now have spend over 30 minutes on phone only to have rep disconnect my call. I called back and now have been placed on hold for over 10 minutes. If id do nit hear from somebody within 24 hours I will be issuing a complaint with the BBB. I will also be contacting your CEO.

Rosemary Steadman
708 744 7689
[email protected]
Desired outcome: correct settlement amount
Pitney Bowes
-
tracking
We returned an AT&T cracked phone last of October, 2021 and was given a packing slip showing #610733661990020174337349. We dropped this off at the USPS in Tillmans Corner, Mobile, AL. We are now being charged $275 for a phone that you are showing no record of. The post office says that there is another number that is assigned to the label. We do not show a corresponding number on the packing slip. This is an ATT blaming the post office and the post office blaming your company. How does the above number get reassigned to your company?
We need to resolve this as soon as possible.

Roy Lafon
251 680-8380
Pitney Bowes
-
They have had some of my packages since the 3rd of Nov
I have order some Christmas gits though a retailer and they left you guys Atlanta Gerogia facility November 3rd and there hasn't been any more updates on my packages since It shows still in transit. Why I dont know I live in TN. I should have already gotten them. Please take my packages to the post office so I can receive them. I have contacted you guy's twice though chat and it was no help. I was told call the retailer. Well I did they replaced some of them but some has went back though you guys. Ive contacted the post office today Nov 18th. I was told Pitney Bowes has not droped off or picked up this week and have not given any explanation why.
Desired outcome: My packages to get turned over to the post office for delivery.
Pitney Bowes
-
Tell all merchants don't ship using Pitney Bowes!!!
I spent a great deal of time last year warning merchants all over China to never ship their goods using Pitney Bowes. Apparently, my warnings fell on deaf ears. I'm going to do it again. Once you ship your goods with Pitney Bowes, this company will de facto hold your customer's purchases hostage rather than deliver them in a timely manner. They put the goods in one of their regional warehouses and just let them sit there, sometimes for weeks no one attempting to move the goods to the next destination, or deliver them to the customers. Pitney Bowes has neither the competence or manpower to be called a legitimate shipping company. This activity also borders on the criminal. It in affect is tampering with the mail. This is so egregious that Pitney Bowes can only now be considered a criminal enterprise. That is who merchants everywhere are now using as a shipper in Pitney Bowes. This irresponsible activity on the part of the "company" invariably leads to your own reputation as a merchant being sullied. It will also eventually lead to many good businesses being destroyed in various countries. I will never buy again from anyone who ships using Pitney Bowes. Again, armed with this information, I urge you to warn your fellow businessman everywhere to make sure they never ship using Pitney Bowes. They take your money promising you fast service then simply toss the packages in a warehouse to sit for who knows how long undelivered. That destroys your own reputation as merchants. I've got 8 packages right now in a warehouse in Grapevine Texas that should have been delivered a week ago. I could literally ride a bike to Grapevine and go pick up those packages myself and be back in Harlingen in the week those packages have been just sitting undelivered to USPS. Attached you will see tracking information on 4 of the 8 packages currently being held hostage by Pitney Bowes. You will see they have not been moved by Pitney Bowes in a week. This is outrageous!
This review was chosen algorithmically as the most valued customer feedback.
Pitney Bowes offers paperless billing, but then never sends the bills to my email. I have incurred late fees due to this behavior and all my efforts to contact them about this have been unsuccessful. They tell me to set up auto pay to avoid late fees. This to me is very unethical. It's like they are forcing you to sign up for auto pay. Happens at least twice a year.
Read full review of Pitney Bowes
Pitney Bowes
-
Package tracking and delivery
I ordered a package on August 31st. I was told to expect delivery between September 8th and 10th. The last delivery update I received was September the 2nd. Still have not received the package or an updated tracking information. Worst delivery company ever!😡😡😡😡

4202860292612927005179000090984721
[email protected]
Desired outcome: I want my package and at least want to know where it is!
Pitney Bowes
-
Packages not sent to usps
I ordered from Ryderwear a month ago. Says my package is at Pitney Bowes near Monroe township NJ. I have a second one that arrived there today. I'm worried it will never leave there. I have spoke to usps and I have tried to call and email Pitney Bowes with no results. Even usps doesn't know how to contact them. I would just like my items please. This has happened to me before with the same place. Give people what they worked hard for!
Desired outcome: I want my packages.
Pitney Bowes
-
Pitney Bowes shipping
I have been using Amazon for quite a while and never had any big problems, but since the amazon US began to use Pitney bowes for shipping the problems started right away : Order# 701-1697773-8967427 undeliverable
Order# 701-6443954-3641014 Held for pick up
100km away
each time I see shipped by Pitney Bowes it is a gamble to see if I will receive it without problems
Pitney Bowes
-
Still no package
My package in which your company has had for 12 days has still not arrived.
Tracking number is 92612927005554010007116548.
Order number is ST#29241. It left Greenwood IN. on Aug 9 at 6:10pm. Is there any way you can track the mule you put it on so I may be able to get it before the end of the year. Will make sure the next time I order from a company that they do not use your services.
Desired outcome: PACKAGE DELIVERED SOME TIME SOON!
This review was chosen algorithmically as the most valued customer feedback.
This company provides equipment leases for equipment that never works. Also they take anyone's signature and do not check to make sure that the person signing is the actual person authorized to enter into a lease. There lease states that it cannot be cancelled and they continue to take money from your account every month. I have sent a letter to them requesting cancellation and they refuse to cancel it.
Read full review of Pitney Bowes
Pitney Bowes
-
Courier service
After ELEVEN e-mails saying my package would be delivered on the 24th. 25th. and soon. It was sent back to the supplier because the delivery driver could not find my address.
Then I get various excuses as to why they could not deliver and I now have to try and get my money back from the UK seller who is not interested.

Your so called 'service' is abysmal.
Desired outcome: Delivery of the package.
This review was chosen algorithmically as the most valued customer feedback.
After purchasing an item from E-Bay UK and paying the extra carriage to be sent to our home address in France, the item never turned up and is now being returned to the seller. Despite getting multiple e-mails saying the item was on it's way and would be with me on June 24th, then June 25 and then when I called the French Pitney Bowes dispatch office being...
Read full review of Pitney Bowes
Pitney Bowes
-
Billing/ Customer Service
We are a school district who leased a postage machine from Pitney Bowes. We no longer need the machine and have been trying to get them to send what ever is needed to return the machine and cancel our account.
When trying to speak to someone on the phone there is a language barrier that makes it very difficult to understand what is being said. They will not listen to you as well and speak over you when your trying to talk.
We were told our balance due on April 5, 2021 and a check (#765282) was sent out on April 6, 2021 in the amount due of $1480.37
We received a phone call on 4/22/2021 from them. Representative was Tullasi asking where to apply the check. I gave her our account number and she said there was a different amount due than what were were originally told. She transferred my to Wynn who refuses to close the account because the check has not been posted to the account. Tullasi confirmed she had the check.
I told Wynn we were to a point of turning this over to our attorney and she hung up. This is my final attempt to close the account and would like all correspondence to be in writing.
We have not used the machine in months.
Thank you,
Beckey
Mountain Institute JTED
Desired outcome: Close account
Pitney Bowes
-
Tracking shows my package delivered 3 times and still not delivered
This package was posted on 3/15/2021. This tracking number 00310902097365182422 shows gibberish this tracking number shows the package delivered three times. The package is not delivered. The tracking information is completely gibberish even with USPS problems the package would not be running around the Jacksonville USPS hub over and over leaving and coming back. This is not the only package with your tracking that has been like this. I want my package or a refund and if it's not delivered by Friday of this week April 2 this merchant will be out my funds. Etsy needs to drop your service or you need to fix it. I'm not going to deal with any merchant using Pitney Bowes.
Desired outcome: My package or a refund from the shipper
This review was chosen algorithmically as the most valued customer feedback.
Parcel was shipped out by retailer on Jan 3rd. On Jan 13th the parcel was in Carol Stream with Pitney Bowes. Now tracking has been jumping forward and back, saying the parcel is in Genoa, nope Indiana, nope Carol Stream and then nothing... and the package was never delivered. It was due in on Feb. 3rd, but it is now Feb 15th. No movement of the parcel...
Read full review of Pitney Bowes
We are here to help
16 years' experience in successful complaint resolution
Each complaint is handled individually by highly qualified experts
Honest and unbiased reviews
Last but not least, all our services are absolutely free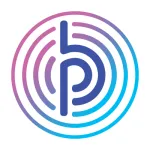 Pitney Bowes contacts