The Mercury News complaints
40
The Mercury News
-
Invoice for free trial
Received call couple months ago about a free trial. Said yes. Received some newspapers. Was then sent an invoice asking me to subscribe and include payment. Went to company website to check account and set it up. Had a balnce of ~20 dollars despite receiving a supposedly "free trial". No way to cancel the subscription, and customer service has not responded for over several hours. Links to arbitration website no longer works. No way to cancel account.
Desired outcome: No money paid, account cancelled, no more invoices.
The Mercury News
-
paper delivery
I was offered a 1 year subscription that included free digital access along with a physical paper on Sunday. I started my subscription in February 2021. As of today 4/7/21, I have not received a single delivered paper. I have called, written letter and emailed. I just keep getting the standard reply that they will look into it and will compensate me by extending my subscription.
Desired outcome: delivery of my paper every Sunday.
The Mercury News
-
No newspaper delivery today friday 1/22
My account #1515220 425 Saint Joseph Ave Half Moon Bay did not receive Friday's 1/21 paper I was too late to call by 0930 am.
[email protected]
Thanks
Desired outcome: How about sending Friday's 1/22 paper with Saturdays tomorrow 1/23
The Mercury News
-
Logging in
I all most always have problems accessing my ongoing subscription to the paper. I enter the my account url and who knows where it will take me. I just signed in again and it has taken me to the search engine for subscribing. Some times when I access the emails that are sent to me it sends me to make a subscription. I just got notice thanking me for my monthly payment and I can't even get to the paper. If this type of problem continues I will be canceling my subscription very soon.
The Mercury News
-
failure to acknowledge advertised rate
I tried to sign up for an introductory offer for digital access only, 7 days a week for $0.99 for 1st month, $9.95 a month thereafter. It would not let me complete the process. The button showed a red icon indicating not valid. I can't push it. I tried phoning and none of the people I talked with understood the problem. In addition, they would not even acknowledge the introductory rate. I was told they could not authorize the rate offered. So, it appears you (1) Have a faulty webpage or (2) your staff is incompetent or (3) you are guilty of fraudulent advertising.

The bottom line is that your introductory rate is not available by phone or online.

https://checkout.mercurynews.com/Subscriptionmultiproduct7?g2i_source=nav&g2i_medium=link&g2i_campaign=nav

I tried with three different browsers on Window 10
The Mercury News
-
receiving sunday paper and requesting it stop
You are delivering a Sunday newspaper (hard copy) to my door every Sunday for the past two months. I did NOT request nor ever order this service. I am requesting you STOP delivering this paper to me. I am throwing it away immediately, but it is a nuisance. It is also a security threat as people and burglars can see if I am gone for any extended period. Contact me for my street address on this delivery. Email: [email protected]
The Mercury News
-
San Jose mercury Sunday only delivery problem
I am a long time San Jose Mercury News customer. I am 91 years old semi disabled, have requested to have my Sunday paper delivered on my front porch (which has an easy access to). I have made numerous complaints re: this issue (my records will verify this}. there was a time (a year or so ago I cancelled for this reason).I came back with the same request, for a time my request was granted. Now, for some reason, the carrier will not comply. i have called each week, have been assured carrier would be notified.
No avail.Now, the past two Sundays the paper has been dropped at the end of my driveway on the curb.! maybe you can explain the reason for this. I do not want to cancel...I have called and the young peronnel have assured me they would send message to carrier of my request. nothing has changed. please e mail me that this complaint will be looked into, and send me the results. I have been a San Jose MercuryNews customer for over 50 years. e mail:[email protected] thank you for your attention to this matter. Lorraine Daste
The Mercury News
-
no paper
I can only afford the sunday paper and I really look forward to receiving it each sunday. As it was missing today I called you and was told it was a vacation hold or something like that, well what the H--- does that mean and I would like my paper as soon as possible. I have been a long time subscriber to the San Jose Mercury and always paid my bill on time so I think my paper should be on time.

Thank you Jackie Richardson.
The Mercury News
-
san jose mercury news delivery to disabled person
I am writing on behalf of my neighbor who is in his early 80s. He has been a subscriber for years and loves his morning paper and has been very grateful to have it delivered to his front door.
Problem. His morning paper is consistently ending up a couple of houses away. Sometimes under a neighbor's car but never in front of my neighbor's actual house.
Why this is a problem: 1) my neighbor's has increasing sever heart failure. Very hard for him to walk a distance to get his morning paper. 2) I travel for work and am often gone so cannot consistently pick up paper for him. Solution: deliver the paper to his front porch. Not so difficult. Just toss the paper with a little more heft, for goodness sake!
The Mercury News
-
delivery
Please read all the complaints from the last month unresolved through today. I am tired calling every day only to hear I am sorry from complaint taker. I have never received a replacement paper.Wait on the phone 30 to 40 minutes. Vic and Darlene Cardoza. 831.661.5979. Simple to resolve paper deliver/Covered, I pay everything is ok. please have a Supervisor call us and resolve once and for all.
The Mercury News
-
kiosk subscription scam
I was told at a sporting event that I was signing up for the newspaper for $14.95 per month. They were giving away a team blanket that I liked. I specifically asked if I could cancel right away, and he did tell me I could adding, "We hope to see you keep it at least two weeks to pay for the cost of the blanket."
No confirmation, and no newspaper was ever delivered.
After 2 months I called to get refund - It is their policy not to issue refunds. I feel like this is a total unethical scam; bait and switch.
On the phone I was told I have "online only" subscription (was told I was getting the paper delivered) for minimum 5 months (Was told I could cancel at any time) for a cost of $14.95 per month. For 14.95? This ain't Netflix.
I was told by Melissa the Supervisor that my case would be sent to billing, and they would make a decision. When asked when I would be notified of this decision, I was told that they do not contact anyone with the decision. (I know how this will go).
I am forced to give them my money for a service I will never receive, and at this point a service I done even want. HELP! They have me by my sensitive areas!
The Mercury News
-
the mercury news newspaper delivery
We signed up for the paper with a kid raising money for college almost 2 years ago. We received the paper for a couple months and then it stopped coming. We have been charged 2x per month (which is a double charge!) for over a year for the paper and have not received a single paper after the initial 3 months! I have tried to call numerous times but was placed on hold so long I could no longer stay on the phone, tried to have you call back instead of staying on hold but never received a call or was disconnected so that I was never able to get through to cancel our subscription. We have paid a lot of money for no product.
We like to support local news organizations but this has been a complete scam. I see that we are by no means the only victims of this scam as well. We would like a refund for the past year of our payments to you. The account is under Eric Stimpson 845-242-2648 (405 Stierlin Rd Apt 9).
The Mercury News
-
I never ordered the paper — they throw it anyway
and refuse to stop! no matter how many times I call and complain.

My guess is 1, they want more crime, say you are going on vacation, thieves will know no one is home. Cowabunga $$!

guess number 2: they tell the liquor companies and whatnot, they have an exaggerated number of subscribers, so they get more money for adds.

(3) As the kids say, I am being trolled. ha ha.

(4) Fraud, corruption. Salesmen are getting bonuses by making up "sales."

(5) absolutely, an intentional effort to INCREASE our carbon footprint unnecessary, e.g., cut down more trees, melt more ice caps, increase the ozone level and decrease world oxygen. Even if I liked the Merc News, in the past 15-20 years, couldn't I more efficiently read it online? Why throw garbage under my front lawn sprinkler?
The Mercury News
-
subscription charges in conflict with my directions
I requested -- in 2018 --to cancel my paper delivery subscription because of the high cost (>$600/y).
The San Jose Mercury News informed me that I was charged for 1y and the subscription cannot be cancelled with prorated refund. They stated this issue was nonnegotiable. I directed them not to renew me in 2019.

I recently attempted to sign up for digital only access at $9.99 / mo.

The Mercury News informed me that they continued to send the paper to me even after the paper delivery subscription expired, and I owe them $150. They informed me that I must pay this before digital access could occur, and their position is nonnegotiable.

In my opinion, the position of this company in both cases that I must pay for a service I do not want is unethical, and treating a more than 10y customer with a response that the issues are nonnegotiable is appalling, especially considering that I was attempting to continue a customer relationship with the San Jose Mercury News.
The Mercury News
-
sjmn subscription
I subscribed to SJMN online for yearly subscription in October 2018. I got the confirmation email with the order details. In April 2019, suddenly the paper deliveries stopped. When I contacted the customer service, I was told that, though, they have taken the money for annual subscription in October 2018, they have applied it for some other balance which I am not aware and never asked for any deliveries. The customer service acknowledged that what they did was without my knowledge and maybe illegal but they did not help me correct the record. I am trying to dispute this through my credit card company and will see what happens. But try to stay clear of SJMN and don't get fooled by their online subscription sign up. They will take your money and not provide you the services.
This review was chosen algorithmically as the most valued customer feedback.
For the second time in three weeks I have found my Mercury news under my pickup transmission which forced me to back my pickup out into the street in order to get my newspaper. A note to the paper delivery man. If you are expecting a tip for Christmas, you have already lost $10 of that tip. How do you ever expect to get a good paying job when you don, t...
Read full review
The complaint has been investigated and resolved to the customer's satisfaction.
The company has left an official comment on the complaint.
The Mercury News
-
sunday paper
For two weeks in a row the tv guide has not been in the sunday paper. Last weekend I went to several locations and checked over 50 papers, no tv guide.
Monday I called customer service. After I explained how I spent extra gas and time and paying for two papers, there was no offer to make it right for a regular customer.
As a retired person that still reads the paper, and depends on the sports section in the tv guide, this is a drag to deal with.
Resolved
The complaint has been investigated and resolved to the customer's satisfaction.
This review was chosen algorithmically as the most valued customer feedback.
I've been getting the San Jose Mercury News for over 50 years and have accepted most print changes throughout the years. But recently you guys have eliminated the date on the top of every page. If you want to save an article and set it aside then look at it at a later date you don't know what date the article was written unless you take the time and effort...
Read full review
This review was chosen algorithmically as the most valued customer feedback.
I thought I had paid for one yr of mercury news, but in Oct I recieved usps mail that i had to pay for month of october calling customer service was a waste of time when I wrote to complain I was told my subscription is valid until 11/1/2018 My papers stopped being delivered as of 10/15. I my subscription reinstated and credit for all undelivered...
Read full review
This review was chosen algorithmically as the most valued customer feedback.
I have been a subscriber to your paper for nearly 40 years. In June of 2018 we received our bill for about $315.00 for six months of 7 days delivery service. We paid the $315.00 for 6 months. In early July we received notification in our area only the Sunday paper would be delivered. Unfortunately I did not keep notes on my conversations with dates as I...
Read full review
We are here to help
16 years' experience in successful complaint resolution
Each complaint is handled individually by highly qualified experts
Honest and unbiased reviews
Last but not least, all our services are absolutely free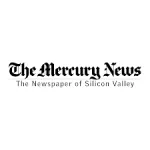 The Mercury News contacts
The Mercury News representatives
The Mercury News
Warren Pierce