The Blue Rooms Photographic Studios complaints
11
The Blue Rooms Photographic Studios
-
Portfolio payments
Hi signed up my 4 years old to do modelling via your Facebook link. A lady from your office call lrine phone me 3 days later to tell me my tittle one was successful, she told me my tittle one was geogious and got great modelling potentials.

She asked me if you want a modelling Carrier for her you need to pay £50 refundable registration fee in which l said yes. After l made payment l had an email from a gentleman name Luke inviting me to come to Manchester for a photoshoot. The photoshoot was supposed to be 2 hours but it only lasted less than 30 minutes. After the photoshoot the took me into their office and another lady was explaining the different packages and services the provide, she told me l need 20 photos, a portfolio, efolio and Z card and said to me that it is the industry requirement must have and the totally cost was £2500. I was shocked as l have been told from the beginning that l need 10 photos but now the saying l need 20 photos and insist it is the requirement of modelling industry. I told her l will go home and think about it as l don't have such an amount. She told me l can make part payment

today and set up a direct debit monthly to clear the amount before l can have access to the pictures. So l made payment of £400 and while she was still talking to me, she handed a paper to me to put my initials and sign. Ì

I looked on the paper and it got the amount l paid, the amount l agreed to be paying every month so l sign it. However when l left the office within 15 minutes l phone them asking to cancel my order. l find the dishonest and was told the cannot cancel my order as l have signed a legal contract and the operate a non cancellation policy.

I have sent several emails and phone calls to no vain. l had a look at the cancellation policy and it says once the client has left the premises with the copyright images, the studios is unable to issue a refund but in my case l have not receive any images whatsoever and need my refund. I will not continued with a dishonest company who lies to vulnerable customers and ripped them off.
Desired outcome: I need my refund £450 back
This review was chosen algorithmically as the most valued customer feedback.
Much like other reviewers, I have had a very negative experience here with KATIE. I had this shoot arranged by modelkit at The Blue Rooms for my portfolio with makeup and hair included, it was my first time modelling and they believe I have potential and this was my introduction. I was ecstatic. Luke told me a £50 deposit would be required upfront which I...
Read full review
This review was chosen algorithmically as the most valued customer feedback.
Read it with attention. We are talking about child, and I will take this further complaint. And I will use all social media to share my review. I am a genuine client that fallen for lies like many others genuine parents. The positive reviews this company receive I do NOT believe its a genuine review at all! On their website advise about looking for model...
Read full review
This review was chosen algorithmically as the most valued customer feedback.
To whom it may concern I visited your studios in December and received your studio services, I signed up to a contract & to my knowledge this contract was in a agreement of taking £50 per month, the first payment came out of my account a month later in January but it was not for £50 it was £150 I called your department and you'd agreed that this was your...
Read full review
This review was chosen algorithmically as the most valued customer feedback.
This is my second time I use the complaints board regarding the Blue Room. I have made a complaint to the Blue Rooms about a portfolio they mis-sold and misleading information given. We are suppose to be in the process of resolving this matter, but the Blue Rooms have now again, for the second time, stopped all communication. I sent in my second letter...
Read full review
This review was chosen algorithmically as the most valued customer feedback.
I made a formal complaint via e-mail (as was suggested by a manager for the blue rooms) on 2nd september. Since then I have e-mailed him 5 times, phoned him and left messages (4 times) and no response. I originally received a confirmation that you received my complaint on the 9th september and that you will respond in 3 days. That was the last...
Read full review
The Blue Rooms Photographic Studios
-
the way they get you
On the 29th july my daughter had an appointment for a photoshoot to the manchester office. Only I could go with my daughter from Scotland which was a very long journey so we were exhausted by the time we got there. Now I clearly see how well planned everything this company does . From the first phone call till you sign the contract.
They took some photos of my daughter but they rushed it and were very impatient with her. Then we had to wait another hour so we could talk to a lady in an office. My daughter is just 3 years old so she really had enought of everything at that time. The lady started by telling us about the packages. Obviously she said the most expensive one (around 3 or 4000) is the best. I couldn't listen at this point I was very shocked by the prices. In the e-mail they sent there was only mention of £50 /photos.
After like 20 minutes how talented my daughter is and how I have to help her in her carrier my daughter had an accident and I had to run with her to the toilet. When I got back I couldnt do it anymore I just wanted to go home so I signed the contract paid £400 and they kept my deposit £100. The rest I can pay by monthly instalments for a year. Half an hour later after I left the building I realized what I had done and phoned them to cancel the contract. They said there was nothing I could do. Now, 2 weeks later I called citizens advice, sent blue rooms letters, sent them e- mails but it seems to me there is really nothing I could do. How they work on people amaze me totally and how they get away with it all the time. After I paid the full amount I am not even sure if I will really get the 10 photos. I hope I can help other people with this comment about this horrible company.
The Blue Rooms Photographic Studios
-
Photography Studio
Had my suspicions it was a dodgy place but took my little girl down for the free hair styling and the photography which she loved! Paid £50 deposit but knew I would not be purchasing the 'portfolio' at the end of the session. It is however a COMPLETE SCAM, do not come here. They took us into a tiny basement office with some intimidating burly guy who was outright aggressive when trying to get me to purchase a portfolio for £1500! It only had 20 photos and some contacts for agencies which according to other reviews I've read is all BS. Basically don't ever come here...ever!
The Blue Rooms Photographic Studios
-
payment taken, delete the contract
I took my child for a shoot last Saturday. I have paid £100 deposit before attending. The lady over the phone said that portfolio cost is only £50 if we would buy it. Then after shot we were taken to the meeting room and there was a nightmare. The lady said that a girl has potential to be as a child model. Under emotions we were signing a contract and paid £400 by card plus £100 from deposit. In total £500 for 2 cd - pictures and list of an agencies for modelling. Then we have realised it was mistake. I want to cancel this contract and get my money back, everything has been done under pressure because this lady put a pressure on. There you believe that you do everything for your child, but that is a game with your emotions done by them. I contacted a law office and action will be taken as we have recording from phone talk and meeting room on our phones. This time it's enough. If somebody has similar experience and got money back please contact.
This review was chosen algorithmically as the most valued customer feedback.
hello, I have looked on my CC bills and I have been charged 135 pounds without even using the studio in-spite of I had already mentioned that there was an issue with my daughter's health that day. Please could you reimburse the charges or I would complaint this to OfCom. I was already charged 50 pounds earlier. So in total I am being charged for 185...
Read full review
This review was chosen algorithmically as the most valued customer feedback.
On 28th August 2018 I took my daughter for a photo shoot at The Old Street Studio who are used by a Company called The Blue Rooms Photographic Studio. This company kept popping up on my Facebook page and I thought I could give my daughter a treat for doing well in her exams. I sent a picture of her and was called back by a lady who informed me of my...
Read full review
We are here to help
16 years' experience in successful complaint resolution
Each complaint is handled individually by highly qualified experts
Honest and unbiased reviews
Last but not least, all our services are absolutely free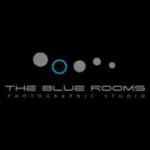 The Blue Rooms Photographic Studios contacts