PhotobookAmerica Customer Care Service

Photobook Worldwide

1/475 Burwood Highway
Vermont South
Melbourne
Victoria
Australia - 3133

Customer Support Phone Numbers

Work days:

| | |
| --- | --- |
| Mon | 9:00 AM - 5:00 PM |
| Tue | 9:00 AM - 5:00 PM |
| Wed | 9:00 AM - 5:00 PM |
| Thu | 9:00 AM - 5:00 PM |
| Fri | 9:00 AM - 5:00 PM |
| Sat | Closed |
| Sun | Closed |
PhotobookAmerica Complaints & Reviews
Do not order from www.photobookamerica.com, that's my only advice. These people don't really care what you ordered and they can even remove your chosen pictures because they decided it that way. And that's exactly what happened to me. I made an order for a photo book and when I received it...
Ordered three books from this website called PhotobookAmerica and received only two! I paid for all three and when I found out that one was missing I contacted them immediately. Their rep was not very polite, he tried to assure me I paid for only two books. So I sent him all the confirmations I...
Photobook America aka Photobook Worldwide is a scam. I ordered the album off of Groupon and followed the redemption process per Groupon. When I was finally ready to place my order with Photobook I doubled checked everything (sizing of album, page #s, etc.) and made sure I used my...
Ordered a photobook from www.photobookamerica.com and when it arrived I was shocked to find out that it was made incorrectly! Ordered a flat book but it was the standard shape one. It looked nice, but I had my reasons why I ordered flat one. I wanted them to fix everything so I contacted...
the web site is very unsure friendly. Hard to sign in, hard to use, you cannot talk to anyone nor do they respond to emails. paid for 5 books and it was such a pain in the ### i only finished 2 and gave up. tried to get a refund and no response. ABSOLUTLY WORSTE experience of online purchasing!!!
Other people on the web claim this company is really located in China. People have tried to find a physical address in the US, but have not been able to do so. I just read a page where a woman lost $250 of wedding photos with them. I purchased a Groupon. Groupon knows their history...lot...
I bought a groupon for photobook america and was disappointed to find that 1)if I decide to change types/size of books I have to start all over, and 2) that there is a 40% off sale, so with my groupon I've saved a whole $4. I've not done this before and didn't realize that...
Recently Discussed Complaints
Consumer Tips & Tricks
Worst rating
Subjects of Wide Speculation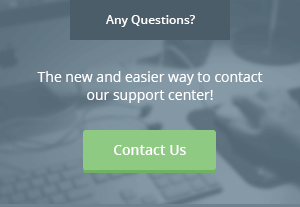 Latest News & Stories
Stay Away
Latest Questions
Latest Groups
Today's Mess-Up Photo