Southwest Vacations complaints
34
Newest Southwest Vacations reviews & complaints
This review was chosen algorithmically as the most valued customer feedback.
We just returned from a Southwest Vacation that we booked under res#F9R91304 from Oct 7-12. This was shown as a 5 star resort and it was far from it. The hotel is split into Privelage and non Privelage which in itself is insulting. We paid to stay at a 5 star and were treated like second class. The alcohol was low end and the rum tasted like gasoline. You...
Read full review of Southwest Vacations
Not able to redeem travel credit before expiring.
I have a travel credit for Southwest Vacation. Every time I attempt to redeem it on line I am told that consumer is not authorized to view the reservation. My travel credit is due to expire in two days. I have chatted with a customer representative on line no help whatsoever. That was a total waste of time.Nothing at all . I was contacted via text message. The person provided me all the information and steps to proceed. Nothing helped. I have a travel credit of $992.00. I just want to redeem before it expires. Help me please 🙏🏾
Desired outcome: I would like to redeem travel credit before it expires.
Southwest vacations will not issue a refund.
On March 4, my sons friend was in a horrible accident that has left him with a long-term brain injury. We were traveling with him and his mother. I reached out to Southwest Vacations to cancel for the night of 3/6 in chicago. We had other arrangements in Mexico that we cancelled as well.

I gave 2 days notice as well as documentation from the hospital that confirms this honorific tragedy.

After many emails back and forth from SW Concierge, they told me they would not refund money. The hotel we were staying at was Trump Towers so I reached out to them directly and spoke with the manager, Claudia. I found out they authorized a refund to SW. Sw refuses to give me the money they received from my cancellation.

This was an added stress that I find to be of such bad taste and want the world to know how incredibly insensitive and unethical this company has treated me.
Desired outcome: Money returned and an apology
Is Southwest Vacations legit?
Southwest Vacations earns 91% level of Trustworthiness
SAFETY NOTICE: ComplaintsBoard has analyzed Southwest Vacations and determined that it has perfect credibility and is completely trustworthy, with a legitimacy rating of 91%.
The age of Southwest Vacations's domain suggests that they have had sufficient time to establish a reputation as a reliable source of information and services. This can provide reassurance to potential customers seeking quality products or services.
Southwestvacations.com has a valid SSL certificate, which indicates that the website is secure and trustworthy. Look for the padlock icon in the browser and the "https" prefix in the URL to confirm that the website is using SSL.
Our scan shows Southwest Vacations website is free from malware and phishing activities, which are types of online threats that can include viruses, worms, Trojan horses, ransomware, and other malicious code, as social engineering tactics used to trick users into sharing their personal information.
Southwestvacations.com has been deemed safe to visit, as it is protected by a cloud-based cybersecurity solution that uses the Domain Name System (DNS) to help protect networks from online threats.
We looked up Southwest Vacations and found that the website is receiving a high amount of traffic. This could be a sign of a popular and trustworthy website, but it is still important to exercise caution and verify the legitimacy of the site before sharing any personal or financial information
However ComplaintsBoard has detected that:
While Southwest Vacations has a high level of trust, our investigation has revealed that the company's complaint resolution process is inadequate and ineffective. As a result, only 5% of 34 complaints are resolved. The support team may have poor customer service skills, lack of training, or not be well-equipped to handle customer complaints.
There was some difficulty in evaluating or examining the information or data present on the southwestvacations.com. This could be due to technical issues, limited access, or website may be temporarily down for maintenance or experiencing technical difficulties.
We conducted a search on social media and found several negative reviews related to Southwest Vacations. These reviews may indicate issues with the company's products, services, or customer support. It is important to thoroughly research the company and its offerings before making any purchases to avoid any potential risks.
Our Verdict: Southwest Vacations is highly recommended company, but beware of poor customer service. Their 5% Resolve Complaints rating is a cause for concern. We advise using their services securely and reviewing complaints beforehand.
An email, phone call and solution
Booked a vacation called to change my flights Found out that southwest vacations is not connected to the airline. After 2 hours finally was able to get my flight changed.

Changed a hotel reservation because the first set of reviews stated someone was assaulted recently at the hotel we originally booked. changed reservation but agent did not get it correctly so had to call back. Was charged more for their mistakes because rates went up. So decided at the time to upgrade. Was told I was upgraded to preferred for the hotel but it did not show up on my confirmation. Called back to ask why that was and they stated that I did not request that or pay for it. I stated to please look back at my call history because it was done with other people on the phone that I am also traveling with except my reservation. Did not get a resolution and was hung up on.

For one vacation I have spoken to Southwest vacations 6 times. 5/6 times the agents were rude, blamed me for mistakes, and when asked to talk to manger I was told there was no supervisor. So we are leaving our vacation plans and money in the hands of people who are not supervised nor care to help you. I have even emailed southwest vacations and got no response. I am beyond frustrated with this company and I am moving up the chain of the company to complain. I travel all the time and only used southwest vacation because my travel partners were. I do not recommend using this as an avenue to book vacations. They are not helpful and god for bid I get to my destination and have issues.
Desired outcome: An email, phone call and solution to why I paid more for something I am now told I did not pay for and I am not going to receive.
Southwest vacations
Horrible experience this is 1st time using this service and will NEVER again

Booking a flight for my son and I to Disneyland

After 1hr 30 min in phone to book flight and hotel

I was booked to a different airport when I called back manager mark reyes ( if you can call him that ) said it was human error on her part and I need to pay more to coreect that error he was very rude person raising his voice and kept interrupting

Horrible experience will NEVER use them again
Southwest Vacations promising refunds but not giving it. CUN, 1/6/2023 01J40304 - Process ID 115894
Booked & paid $3,059.54 for all inclusive resort vacation for two on 10/16/2022. Emailed SW Vacations 45 days before trip to cancel my daughter's portion due to family emergency. Emailed 3 times with NO response. Not EVER. This was BEFORE the holiday shut down by SW airlines.

Costs: Air $462.60 x2; hotel $777.44 (Assumed for 6 nights at all inclusive resort) (paid Xtra for Junior Ocean view suite $89 per night and got the concrete wall for a view-see attached photo); Shuttle $28 x2; Travel Protection $106.73 x2; Excursion set for wrong day $155 x2; TOTAL $1,529.77 each.

Finally reached CS AFTER ONE MONTH, told that I had to contact the hotel and get that refund approved before they could change flights or cancel the excursion. The hotel was prompt and approved a refund of $365.41 for hotel & transfer. 12/29/22 Vikas emailed..."cancellng pax has been approved. The decrease will be $365.41..." Today is 01/28/2023 and still no refund to my card.

I called again and spent FOUR hours on hold and being disconnected; call back on hold/disconnected; every time I was put on hold to 'check flights' they disconnected me on Southwest Vacations. Also, half the time the automated machine said they were closed and to call back during business hours! I WAS! This hold/hang-up went on for SIX DAYS! FOUR HOURS A DAY FOR SIX DAYS! On average I'd call 4 to 5 times and be disconnected after being on hold 30 minutes and up before talking to a person only to be disconnected again AND AGAIN AND AGAIN!

Southwest Vacations promises changes are no charge but then they (Sebastian) tell you that for ANY changes you have to CANCEL THE ENTIRE package and rebook at current prices, an additional cost of $1,500 on top of the $3k already paid! Informed by 2 customer service reps that the full excursion would be refunded, the one shuttle would be refunded and the flight would be credited. Paid $106.73 each for Southwest Vacations' Travel Protection (which clearly doesn't protect you) and still no refunds.

In all, spent 24 total hours of my time on the phone on my days off and being hung up on, promised refunds that were never given and NOW some foreign person (Akanksha Nanda, Post Travel Department, [protected]@applelg.net) is emailing me to provide PROOF of the family emergency to 'investigate' the availability of refunds. Is this connected to SW? Can't tell as it is generic email with no header PLUS in order to inquire at SouthWest website, I have to start the claim process all over from the beginning! What the hell is up with that!?! I have a Process ID:064477-C!

One CS Rep, Sebastian, worked with me for 30 minutes, then put me on hold 'to check flights' for 45 MINUTES then disconnected me! This is NOT customer service it is customer TORTURE! I've asked Akanksha Nanda TWICE to put me in contact with a supervisor but he/she ignores me and just asks for proof of family emergency and medical records. The trip was fully cancelable up to 3 days prior to the trip without penalty! I gave them 45 days notice! No proof is required! This is just further harassment of travelers and stalling tactic.

PLUS at the hotel Riu Cancun, when I tried to complain about the lack of ocean view they suddenly did not understand English! That is my only complaint about the hotel. Otherwise it was great! Go for third floor or above! DON'T USE SOUTHWEST VACATIONS! It is a HUGE SCAM. Plus SouthWest has removed all links and emails for complaints. You can only start a new complaint form, not inquire about another one.
Desired outcome: Please refund to my credit card $1,913.47 which is REFUND not credit one flight $462.60 (I deserve a refund after all this crap); and amts listed above
Customer service
Hello,

I am reaching out as I am EXTREMELY displeased with the recent experience I have had with the customer service.

I am going with a large group of people Jan 14-Jan 20 and the individual (Guest 2) who was staying in my room and booked under my reservation had to cancel due to work conflict.

I had originally reached out to southwest vacations (11/19/22) as that is how I booked the trip to figure out the process on removing Guest 2 from flight and hotel. They reached out to a representative on your end (Milka Hernandez) who 11/21 asking to send the hotel confirmation which I immediately did. They then sent a new rate for one person (Me) on 11/22. I then responded that day with a question regarding the change and there was no answer. I emailed them back on 11/23 and they did not answer and I emailed them AGAIN on 11/26 and they did not respond.

I had to contact southwest yet again and now the rooms have drastically went up and I do not think it is fair as they had previously emailed me another quote,however, they would not respond to my initial question and disregard all my other messages.

Ultimately I am looking to lock in at that original quote for just one passenger.

Another option would be just to room with another person on this trip and it would open up my room for you guys.
You may be better off purchasing your vacation directly with the airline and hotel.
Having always trusted Southwest Air, I decided to book a package with SW vacations. I eventually cancelled the flight portion only and due to the circumstances, and that it was a Business Select fare, SW airlines approved a full refund (not flight credit). This was great on the SW airlines side. However, they are sending the refund to SW Vacations then it will be eventually passed on to me. So I called SW vacations to get an update, and after being on hold for a very long time, and transferred around to several agents we finally included a SW airlines agent (very helpful on her end) on a conference call with SW vacations confirming that yes I am getting a full refund. Still no definitive confirmation from SW vacations, except saying that a refund will normally take 30 days. From what I'm told they should be able to see the refund in their shared Swabank banking system to better confirm this with me. Considering possibly having to make any changes or cancellations, one may be better off reserving hotel, flight, and car directly with the servicer. Therefore, if a change or cancellation is needed, it can be done directly with them with no surprises, excuses, nor holding your money hostage. I feel that it is misleading branding the reliable Southwest airline name with what appears to be a totally separate entity (vacations) that does not work seamlessly with the airline side.
Desired outcome: Confirmation from SW vacations that they have received my refund from SW airlines, and confirming the dollar amount, and much quicker than 30 days.
About the hotel mgm grand
I went to Vegas with my kids both in there 40's and myself in my 70's on Oct. 6-9 for my birthday. I was going with my daughter but decided to invite my son who flew on American which was way cheaper than our flights. I flew first from Dallas to Austin to meet my daughter then we flew to Las Vegas. I did not know there were no assigned seats. So we did not sit together. My daughter had been to Las Vegas with meover 10 years before and she said she wanted to repeat our trip because she had so much fun with me. Well, it did not turn out so good this time. MGM Grand was way more expensive and much less nice of a hotel. I have stayed in Hotel 6 that were way better and much cleaner.The toilet got stopped up, the sink smelled like vomit every time you ran water in it, and the tub was stopped up so the only way we could get clean was by taking a shower. And I hate taking showers. I told my kids how wonderful their buffet was so we went on Saturday afternoon and it was the worst most expensive buffet ever. My son had Texas brisket which had no bar-b-que sauce and his pie tasted like cardboard. And I thought the dessert bar was ridiculous because there was no cake or pie. It was the worst. We had been to breakfast at Denny's which was way better and cheaper. The carpet was filthy so we were afraid to walk on it with these times of Covid. I was charged $24 for a 4 second phone call which they did give me back but there was also an additional $40 charge per night for a "Resort fee" of which made our rooms per night outrageous.The slots were not paying any money so all three lost lots of money. It was just a bad bad trip from the word go. Never ever again will I go to Las Vegas. It was not a fun trip.And MGM Grand was the worst most filthy hotel ever.
Desired outcome: I need about at least half my money returned to me for the God awful Hotel.
Vacations Package purchased For Los Cabos MX Reservation # XN770204
Buyer beware of false advertising from SW Vacations. We experienced the worst trip ever with our resort stay. We purchase a JR Ocean view Suite all Inclusive package from SW Vacations staying at Dreams Resort Spa In Los Cabos Mexico. Upon arrival checking in heading to our room we walked in and our jaw dropped when we saw our room and view. The view from our balcony was no ocean but of a dirt lot. We were suppose to have a balcony from the living room and bedroom that was a lie. Our bedroom was way in the back with no view so disappointing. When we went to the front desk to complain they blamed it all on SW vacations stating that they use false pics. I tried calling SW and no luck just be careful of what you are buying. We spent over $4000 and our vacation was ruined. The all inclusive was a joke, service was bad i have been trying to get this resolved with SW Vacations and they are putting me on the backburner no resolution. Looks like i will probably have to get my attorney involved in this matter SW Vacations After Travel customer service leaves it up to the resort to resolve our matter so in this case i till probably never see any compensation of any type for false advertisment.

Please if you book from SW Vacations look at the reviews before buying.

I have emailed corporate, BB Bureau, Federal Trade commission and getting ready to email the Attorney General before i get my attorney involved. Photos of views from my balcony, photos of the bedroom with a window of a wall that was my view from my room.
Desired outcome: Phone call from Management to get some kind of refund for False advertisment on resort photos.
Southwest Airlines Vacations packages
Fair warning do not book southwest vacations ….This has been very frustrating with the

Run around and terrible customer service with the vacation package for land dept I have received. They are in Columbia, and I have requested numerous times to speak with someone local in CA and they refuse to allow me too. I booked a package deal with Southwest Airlines for 8/19/2022 Air #4297BN and land Reservation #2EW84204 for Las Vegas. I called them one month ahead of time. I explained to them I was considering canceling my trip due to Covid concerns and the person I was flying with had Covid and relapsed twice. I informed them I would call Southwest Airlines to see if I can receive a full refund$1675.74. Later that evening I received an email they cancelled my trip in which I had not confirmed a cancellation yet. For three weeks they kept telling me they are trying to work on it and have not provided any results except have me on long holds at a time. They advised they had to listen to the recording of the conversation of myself and the agent. I received a message from them today telling me they listened, and I said to cancel …A lie! I want a full refund of the land part of the trip simply because I will never book a vacation package again having to deal with these people in Columbia. My flight credit is perfectly fine as I will continue to fly southwest maybe, however I want the hotel (land portion) refunded. If this is not resolved soon, I will be contacting my local news station and advise them of what I have been experiencing. Refund due $926.01. They need to be held accountable because they are considered to me fraudulent entity connected to Southwest Airlines.
Desired outcome: Refund due $926.01 and an apology
Refunds of vacation
I booked a vacation 4 months before my departure date but two months before I was to leave I had to cancel my vacation. When I called the agent told me the airfare was not refundable, which I already was aware of. When I ask the agent how long it would take for my hotel to be refunded I could almost here her laughing at me and she said none of my vacation was refundable. I told her the hotel web site said if my reservation was cancelled 30 days before departure it was refundable. To this she said it would be held as a credit I could use before September of 2023. I don't understand why the hotel posts one thing and Southwest Vacations is saying something different. I used to work for an airline and I was aware there are several travel sites that passengers had problems with but I thought since I was booking with Southwest I should not have any problems. Boy was I ever wrong. I am so very disappointed with Southwest. I am a retired senior and have been saving for this trip for almost three years now I find out all is lost. This is very sad.
Desired outcome: I would like a refund of what I paid for the hotel.
Southwest Vacations
Sent from my iPhone

Begin forwarded message:

From: Ayana Agnew

Date: May 16, 2022 at 2:52:59 PM CDT

To: [protected]@appleg.net

Subject: Trip 23A900SA-X5893104



I'm sending this email because I'm beyond disappointed in this company and will never book a trip with you guys again.

First off I booked a trip earlier this year to Hawaii. I had to change the dates.. so I called to modify the reservation X5893104.. the customer service rep told me and that time that the airfare had double for Hawaii for the new dates .. and I understood so I changed the destination to Puerto Rico because the airfare to that destination was cheaper.. she informed me that I would received an credit back to my account onto the new trip of 1158.18 which was the difference in the trip. So when I didn't receive the email regarding the air credit . I called back and spoke to a Melissa Morell which looked over my account and said yes we do owe you a credit I'm not sure why it hasn't been applied yet .. I spent a very long time on the phone with this person as she tried to get the 1157.18 applied to my account.. because we were on the phone so long she stated that she would get the refund issued and send me an email regarding everything. A few days after I talked to Melissa she sent me an email and told me the refund had not been issued yet and she was still waiting on it to be applied. I sent Melissa another email asking her the status ? She never responded back to me. Today I called and spoke to Nicole, this person looked over my account several times and called Southwest Airlines to try to get the credit issue or try to use the credit.. he came back to the phone and said well we won't be able to complete it this way because the airfare went up since 4/22/22. Now I understand the airfare going up but my vacation was booked last month and I was never informed that I had to pay more money when I was told I would receive a refund/credit. I would have never changed my trip or rebooked a different trip knowing I had to pay double because your customer service reps are giving customers out the wrong info.. Southwest Vacations is liable for my 1155.00.. this is an absolutely horrible mistake to make.. you don't play games with customers money like this ..

New reservation number is 23A900SA

Cell number is [protected]

Sent from my iPhone
Desired outcome: Credit my account and refund 1155.00
Travel package
We booked our vacation package on Southwest Vacation (according to Southwest, apparently, it has nothing to do with them). Return flight was cancelled. And now seven moths later, Southwest telling me that it was not them charging me, and Southwest Vacation telling it was not them canceling the flight. As a result, I still can't find where our money is.

DO NOT BOTHER!
Desired outcome: Refund $182.20
Unresponsive to Request for Refund/Travel Credit
Our AW Vacations trip to Ft. Lauderdale, FL had to be canceled due to COVID-19 on 11/12/2020. We were advised that due to heavy volume of cancelations our refund would take up to 90 days. In April 2021, we received an email stating that we has a Travel Credit which was now available to us. COVID-related issues prevented travel for the next 6 months. Today, I attempted to apply the Travel Credit for a trip to FL and got a pop-up window saying that the Travel Credit had expired. The Credit was just issued 6 months ago. It should be valid for a least one full year. Southwest Airlines credited the $200 air travel portion of the original trip cost ($875.45). SW Vacations still owes me $675.45.
Desired outcome: A Full Refund of $675.45 OR a Travel Credit of $675.45 with no expiration date.
Flight change
What the [censored] is the matter with you people? All I wanted to do was change my flight and it took over an hour to do that. I'm never using you again. [censored] off. Do you [censored]ing idiots even know what the meaning of customer service is? Holy [censored] you suck. Using you isn't worth the points. This site wants me to use 350 characters so then I can bash you more. Eat a dick and I hope you go under. I'd gladly pay more money just to get some service. [censored] you.
Desired outcome: Reimbursement for everything!!!
Cancun Vacation @ Planet Hollywood
When we arrived, our room was not ready. After waiting hours to get into our room we moved our stuff in and had no electricity for hours. After complaining numerous times and making phone calls that were never picked up at front desk half the time, they came in to look at it. (only because I caught a worker outside bringing luggage) They then decided at midnight that it would not be fixed when we went back to our room to see if it was fixed. (after being told that they could not move us) We then moved into a new room at 12:30 am and walked into a new room that yes, you guess it had NO AC. and the breaker was continuing to flip so power became an issue as well again. WE slept sweating our butts off and then finally had someone show up after numerous phone calls again. The issue was not fixed until late the next night. Now understand, we only went from Monday to Thursday, so for 2.5 days it was miserable and hard to enjoy, then had to spend a few hours waiting on COVID tests because they were so unorganized with their emails. So needless to say we had about half a day to relax . The last complaint was trying to find food at any of the restaurants. They only have two that are open during day, rest are not open until 6pm and they do not take reservations.

I have reached out to the hotel, the travel agent (who is trying to get this resolved with me) and southwest. I hope that this will soon get resolved soon. WE spent way too much money to enjoy half a day of vacation.
Reservation YG65T004
Booked a package through Southwest. Booked a 4 night stay at the same hotel. We stayed 1 night because we were already there but canceled the additional 3 because the hotel was NOT at all what a 5 star hotel should be. I've been on the phone with southwest 10 times getting the run around every single time about a refund. This was a week ago and here I sit. NO REFUND! Southwest vacations should be out of service. This is a huge waste of time and everyone should really book elsewhere or separately. They are NOT helpful at all and there are no direct numbers to during travel or post travel departments. Can't EVER speak to a supervisor either. My issue has not been resolved and is apparently not a pressing matter to them. DO NOT BOOK WITH SOUTHWEST!
Desired outcome: I want my money back!!!
Staff Representative Ninosca
This complaint is regarding Reservation #: XK73T004 . I have an account with Southwest Vacations and have used your vacation package deals several times. I contacted Southwest Vacations this morning beginning at 9:00 a.m. to change my vacation from Cancun, Mexico to Aruba due to the current Covid-19 crisis in Cancun and hearing that the Gov may close the Island to travelers. I called back at 9:34 a.m. and spoke with Rep Ninosca. We completed the change process, but when we got to my travel credit of $200, she apparently experienced difficulty helping to complete the credit and kept telling me to call the travel credit dept. I explained that I have already spoken with them and that I have the travel confirmation number and reservation number in front of me. She kept putting me on hold and after waiting more than 40 minutes, I was then transferred to Engrid in the post travel dept. Engrid tried everything she could to help me, but could not. The time is now 11:49 a.m. and I am still on hold because I had to start at the beginning with your reservation dept. Engrid stated that Ninosca could have and should have called me back if she lost the call, as records show my home telephone number listed in her system. Engrid stated that she will note the system as to the issues I experienced. I'm not sure why Ninosca treated me in this manner, by just "dumping the call", but it is very frustrating and very disheartening. Please know that all this time spent on the phone caused unnecessary time wasted and mental stress. Please speak with your staff representative, Ms. Ninosca and advise her that this is now how you should treat customers. I am praying that I am still able to change my trip from Cancun, Mexico to Aruba and that Southwest Vacations will honor the $200 credit, which does not expire until April 2022. Thank you for your time.
Desired outcome: An apology would be appreciated. Please speak with Ninosca. I would like to know why she transferred me and didn't bother to provide great customer satisfaction
Vacation booking/payment
I'm sorry if this is not the correct area of Southwest to complain to but I am REALLY upset with Southwest vacations. I have booked a family trip to Mexico through SW vacations. Because some of my kids had to fly on different days I have three different reservations. My daughter (in LA-I live in St Louis) wanted to come along on the trip so i called and spoke to Erik who tried to add her. He first told me it would be an extra $1522.53 so I told him to go ahead with the reservation change. Then he said he was mistaken and it would be $1672.53. Well, when he took my credit card to pay for it the total was $1911.55! I told him that was too much and not to add her. He said he would change everything back to my original booking which he did (same reservation # too) however, he only credited $1715.64 AND he took off the insurance that I had originally paid for. I called back and spoke to Pete who had to contact the credit dept and had me on hold for 2 HOURS and 10 minutes! I took a picture of it with my phone. The end result? I WAS HUNG UP ON! No resolution and a HUGE waste of time on the phone! This is horrible customer service although both gentlemen were very nice while talking to them. I would like my money back as well as my insurance back on PLEASE! My reservation number is CL14T004. Also, I cannot access my itinerary on the southwest vacation website. Thank you!
Collect Your Trust Badge
Be recognized for outstanding customer service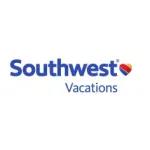 Southwest Vacations

contacts
We are here to help
19 years' experience in successful complaint resolution
Each complaint is handled individually by highly qualified experts
Honest and unbiased reviews
Last but not least, all our services are absolutely free