Southern California Pulmonary & Sleep Disorders Medical Center complaints
3
Newest Southern California Pulmonary & Sleep Disorders Medical Center reviews & complaints
Worst worst worst office manager robin curry at dr. Popper!!
I visited dr. Popper medical center a week ago for sleep disorder treatment and only had the worst experience of my life with robin curry the office manager there are things to say about the careless and inefficiency I received. From the initial contact with the reception staff where I discussed my medical concerns to the time I exited the clinic I felt it was my biggest mistake and worst expeience to visit there. The medical assistant, nurse, and physician made me wait for a very long time and frequently robin used to keep telling me few more minutes and it will be your turn. How on earth can the office manager treat the patient like that! I am really pissed with this lady and her behavior no empathy and concern towards the patients.

I heard many other patients complaining of the same about robin curry and all were saying strict action should be taken against her.
Additionally the entire time I was there was more than an hour! It was the worst unethical behavior, though I walked there in pain I was optimistic about the treatment plan from the doctor and how to follow up with care at home, which did not turn out to be according to my expectations! Robin curry should be fired from dr. Popper medical center.

I would never recommend visiting dr. Popper. They don't provide any quality care to their patients, who require immediate emergency services.
Robin curry at dr. Popper is the worst manager!
It is practically impossible to get an appointment at Dr.Popper Medical center without phoning for 3 or 4 days in succession. The reception staff are dreadful and have even refused to offer me an appointment with a office manager Robin Curry when requested - stating I must stating it would take several weeks even though the wait was for 3 weeks. The reception staff are so rude and belligerent and they refuse you an appointment. Again when I called up for the appointment I was informed that Robin is on a vacation for a couple of weeks. Nothing is certain about this woman! All the staff of the medical center could do is make excuses after excuses!

The Sat appointments are not released until early the same week. The first week I tried to call the sleep apnea for three days - it was always either busy or when I did get through I had to give up after 10/15 min of being put on hold. When I eventually did get through (on the Wed of that week) all Sat appointments were booked up. I was told by Robin to come on Sat morning in order to book appointment for the following Sat but when I got there I was told that the Sat appointments have not been released by the management yet, I really don't understand what kind of manager is Robin Curry! It was unclear what the appointment policy is - whether the Sat appointments should be available to book on the previous Sat or not. The staff were very rude and arrogant. I found the explanation unsatisfactory: new telephone systems and new appointment booking system being implemented (both of which I have heard before numerous times!), management not releasing the Sat appointments on time. It seems that themedical center is not being managed to the best standards but the main concern is that it is virtually impossible to get through and speak to anyone for days on end. In order to make an appointment it is necessary to do it in person which is highly inconvenient (if, at times, impossible) for those in full time employment.
robin curry at dr. popper medical center is an arrogant female!!
Robin Curry works at Dr. Popper in Thousand Oaks, CA which is a sleep disorders medical center. Robin curry is the office manager at the medical center. My mother is a patient of sleep apnea and face lot of difficulty falling asleep. My appointment was booked for 21st July. I visited the medical center and met Robin Curry. It was the worst experience I ever had, she is a female with attitude and arrogance.
From the moment I walked in with my mother, attention needed immediately, to the moment I left. We met Robin the manager along with others, who need proper training. She treated me like a number and said these orders were given to her by her manager. My mom wasn't keeping well and he needed her to get up and ask him questions when she was not capable of doing so. I told her I would translate and Robin rolled her eyes. . multiple times.

This behaviour of the manager Robin made me really angry! I never expected they would treat us this way. She was not even listening to what my mom and I were complaining about! Didn't even say sorry for all the inconvenience that was caused to us by her and her staff!
The medical center should take strict action again Robin Curry, so this does not repeat again with other patients. Her behavior is totally unacceptable.
Is Southern California Pulmonary & Sleep Disorders Medical Center legit?
Southern California Pulmonary & Sleep Disorders Medical Center earns 91% level of Trustworthiness
SAFETY NOTICE: ComplaintsBoard has analyzed Southern California Pulmonary & Sleep Disorders Medical Center and determined that it has perfect credibility and is completely trustworthy, with a legitimacy rating of 91%.
We found clear and detailed contact information for Southern California Pulmonary & Sleep Disorders Medical Center. The company provides a physical address, phone number, and email, as well as 4 social media accounts. This demonstrates a commitment to customer service and transparency, which is a positive sign for building trust with customers.
Sleepmd4u.com has a valid SSL certificate, which indicates that the website is secure and trustworthy. Look for the padlock icon in the browser and the "https" prefix in the URL to confirm that the website is using SSL.
Our scan shows Southern California Pulmonary & Sleep Disorders Medical Center website is free from malware and phishing activities, which are types of online threats that can include viruses, worms, Trojan horses, ransomware, and other malicious code, as social engineering tactics used to trick users into sharing their personal information.
Sleepmd4u.com has been deemed safe to visit, as it is protected by a cloud-based cybersecurity solution that uses the Domain Name System (DNS) to help protect networks from online threats.
However ComplaintsBoard has detected that:
While Southern California Pulmonary & Sleep Disorders Medical Center has a high level of trust, our investigation has revealed that the company's complaint resolution process is inadequate and ineffective. As a result, only 0% of 3 complaints are resolved. The support team may have poor customer service skills, lack of training, or not be well-equipped to handle customer complaints.
There was some difficulty in evaluating or examining the information or data present on the sleepmd4u.com. This could be due to technical issues, limited access, or website may be temporarily down for maintenance or experiencing technical difficulties.
The website belonging to Southern California Pulmonary & Sleep Disorders Medical Center has a low number of visitors, which could be a red flag for users. However, it's important to conduct additional research to fully evaluate the website's legitimacy and trustworthiness.
Our Verdict: Southern California Pulmonary & Sleep Disorders Medical Center is highly recommended company, but beware of poor customer service. Their 0% Resolve Complaints rating is a cause for concern. We advise using their services securely and reviewing complaints beforehand.
Collect Your Trust Badge
Be recognized for outstanding customer service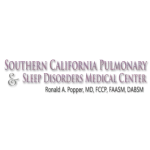 Southern California Pulmonary & Sleep Disorders Medical Center

contacts
We are here to help
19 years' experience in successful complaint resolution
Each complaint is handled individually by highly qualified experts
Honest and unbiased reviews
Last but not least, all our services are absolutely free