SmartFares.com complaints
32
SmartFares.com
-
Paid baggage not registered by Smart fare
Hello, we recently booked a flight from Medellin to Lima via Smart Fares. We went to check in at the airport in Medellin today and they told us that Smart Fares never registered the baggage that we paid for. As you can see by the receipt attached, we paid to register two bags, 20 kilograms each costing $40. The airline confirmed that because Smart Fares never registered our bags (even though we already paid) we had to pay an additional **€160**! We had no other option because we did not want to miss our flight but we are absolutely infuriated.

I have attached the receipt which Viva Air gave us. They said we need to contact Smart Fares which I have already done to organise a refund. We are so frustrated as we do not have a lot of money. Simply speechless.
Desired outcome: Refund asap.
SmartFares.com
-
Flight tickets
I bought on SMART FARES 3 flight tickets for me and my family for a vacation trip with reserve code "3XRJKT" on last May 26th with a total price of 2356.42 USD. 3 days after the purchase I realized the airline tickets, in this case with Avianca airlines were not generated and the SMART FARES booking was in "Pending" status. Then I decided to communicate immediately with SMART FARES support chat. They told me that the fare was higher now and that I would need to pay 150 USD extra. I refused given that the offered web portal page gave me a different price that indeed was already charged to my credit card. Each time I communicated with them they ask me for more and more money, last contact they ask me for extra 462 USD. Then I asked for a complete refund and they told me that a cancellation fee of 150 USD would be applied. Again I argued that was not my fault but their system fault. After several days discussing finally one agent told my booking was cancelled from SMART FARES site and that a full refund of 2356.42 USD would be performed but I'm still waiting and the refund has not been applied yet and I really need my money back.

It is important to highlight that Avianca airline never received any money from SMART FARES, and that all my money are in their hands, so the refund should me apply immediately with any delays.
Desired outcome: Total refund
This review was chosen algorithmically as the most valued customer feedback.
We had a booking and the same with our friends, we arrived at the airport in Equador and our flight was cancelled. We had to go the next day. We lost our hotel for the night and no refund. Also had to pay another night hotel, no refund for our round trip transfer to airport in Quito and the transfer in Galapagos as well. We did complain to Latam Airline...
Read full review of SmartFares.com
This review was chosen algorithmically as the most valued customer feedback.
So far it has taken over a month of attempts to get my refund back! I still don't have it. Every time I contact them they tell me I need to wait a few days for it to process. Then finally came a bizarre conversation with four different so called help department assistants that descended into them just giving outright lies and insulting answers after I asked...
Read full review of SmartFares.com
SmartFares.com
-
Refund of my airticket
I have been booked an flight tickets from cairo to dubai on emirates airline on 16/04/2022 with ticket number 1767742023522 on emirates airline and i missed the flight and asking them for refund but unfortunately they cheated me as they mentioned as per airline policy they will only refund 104 usd from total paid amount 316 usd which untrue as i check with the airline and they denies this
SmartFares.com
-
Horrible and they will charge you fees the airline doesn't charge
Bought 4 tickets, 2 with smartfares and 2 with the airline.

Had to change flights, airline purchase directly tickets no fees and was done without any issues.

Smartfares was charging me 175$ per ticket then 135$ ticket the I asked to cancel, the first time they couldn't then I went on the airline website and canceled it from there, got a credit directly with the airline for one ticket and not the other called 17 times Smartfares they hung up on my several times after saying to hold. Called the airline and asked if they could help me with Smartfares they said yes I conferenced in Smartfares, Smartfares argued with the airline rep and me that the couldn't do anything, I asked If I could use the credit with them for the ticket that the airline was not able to access as it was on hold with Smartfares. Smartfares was charging me the value of the ticket.

Finally used the last one credit that the airline was able fo access to book two new tickets and cost me less than what Smartfares was charging me for one ticket to be rebooked. They are getting paid from the airline for a ticket that was never used and asked to be canceled, unbelievable, will never buy with smartfares again
SmartFares.com
-
Purchased a ticket
All the reviews on the internet are correct. I accidentally got on their website via google flights, thought must be legit. The prices were comparable to others. Purchased the ticket, then they didn't send the confirmation email. Called their customer service, and asked if they confirm it they said sure, they are sending an email, and hung up, which I never got. Then I called and asked if they can cancel my flight since it is within 24 hours, then they lied that it is impossible and made up some bullshit about rules in Canada. After several attempts, I finally managed to cancel it for about a 100$ fee. Avoid them at all costs.

My impression is, that they intentionally withhold the confirmation number so that you cannot cancel the flight within 24 hours if you need to.
Desired outcome: They should have canceled my flight since it was within 24 hours, should have sent a proper confirmation.
This review was chosen algorithmically as the most valued customer feedback.
I bought two tickets to Dallas with this company, the payment was $1053 USD via Paypal. I waited until the next day but I didn't got any airline confirmation code, so I asked SmartFares customer support about it and they answered to just wait. Being aware that the tickets rised it price in the airline webpage, I sent an email envoking their "Free...
Read full review of SmartFares.com
SmartFares.com
-
Tickets
I booked my flight on Wednesday then received an email three days later saying my flight was canceled. With three different reasons as to why they canceled my flight with one being the airline fault. The seats were sold out there was not enough seats to accommodate three people. As she goes on to say I can rebook with the same airline same flight for more money. This was after being hung up on about 5 times. Wouldn't honor my tickets for the same price after receiving a confirmation number for the flight nor very much accommodating after that.
SmartFares.com
-
Airticket
www-smartfares-com

This company is a total scam,
they will offer a you cheap ticket and never send you the confirmation, then they will contact you with a higher price ticket, but they will never send you the ticket or the confirmation, costumer service will hang up on you.

And they will keep you money.
Desired outcome: I will like my money back
This review was chosen algorithmically as the most valued customer feedback.
I wanted to check in for one day from the flight for the istanbul-chicago ticket that I bought by paying $1237. I contacted more than 15 people working in the institutions for about 5 hours because the system did not allow me to check in. Each one of them told different lies, they kept me busyby sayin you should wait 1 hour, 2 hours. Finally, the person I...
Read full review of SmartFares.com
This review was chosen algorithmically as the most valued customer feedback.
In December 2019 I´ve bought tickets to fly from GRU (Sao Paulo/Brazil) to Vancouver in September 2020. My reservation code was: M2VSL3. Because of the pandemic Corona Virus, unfortunately, I´d to cancel this Reservation and I´ve received an email with Credit. I got in touch with the person who previously helped me to solve this problem more than 20 day...
Read full review of SmartFares.com
SmartFares.com
-
Refund Process takes time and no accurate details provided.
I booked a flight for my brother going home as he have a problem with Visa I check online and compare the fees I even check the airline website and compare smart fare fee and there is only 10 to 20 usd difference so I assume Smart fare have a better rate. Then I booked the flight and paid online when I got my confirmation via email I just realized that it doesn't include the baggage details so I chatted the agent and. Ask about the free check-in baggage then the agent told me that the booking does not include the baggage as I need to pay additional 247 usd I told them that this is un acceptable as the airline fees already include the check-in baggage so I decided to cancel my bookings as this was only a few minutes when I made the booking with smart fares so as per the policy I am entitled to cancel within 24 hours policy since the time of booking but the agent refuse to cancel the booking and inform me that he already raised this to higher management and they agreed to have my baggage for free. So I decided not to cancel. But after 2 to 3 days when I am about to sleep at 11 pm I recieved a notification from the bank that they Auto charge me with 247 usd and I was shock I immediately send them a message and inform about the charge and they advise me that they will process the refund within 7 to 15 days. I even sent message online just to remind but what makes me upset is that agents provide me different timeframe other will tell 7 to 10 days or 24 to 72 hours which is confusing and until now I did not recieved my refund and still they did not provide a proper time frame on when will I have my refund back to my account.
Desired outcome: I want my refund back to my card
SmartFares.com
-
Flight
I have called 5 times and each time rep hung up... my company gives me discount and they didn't want to give it to me and said I had to pay more basically taking out my discount..everything is technical difficulties please I get my discount and that's not technical they should close them down if they can help anyone.u will have ur money in 3 bus days didn't get anything oh it will be 7 to 14 days really...I told the rep so who's lying u or other one that hung up on me he said 3 hmmm never never will I book with them...shut them down they should even have a job
Desired outcome: Hire people that can help
SmartFares.com
-
Paid for baggage and they claim I never did it, even though I have receipt sent by them
I have paid my baggage as it was option to choose one or two baggage's so I choose one checked and carry on was free of charge and I get my receipt where it says I have paid ticket and extra I was charged for baggage but when I went online to confirm my ticket, guess what I was having ZERO checked baggage, contacted SmartFares (I don't know who gave them this name, but Smart definitely not) and they said it is airlines who should be checked not them, then I send to them what they have charged me and they are quite now, they don't respond at all!
Desired outcome: I want to get what I have paid for, nothing less!
This review was chosen algorithmically as the most valued customer feedback.
My name is Firuzjon Mahmudov. Today day: 13.07.2021 I have got the mail about my reservation was unconfirmed. By the information on the site I had to get info immediately about reservation rather it was confirmed or not. But first of all I received the message about my bank account that money was transferred. And the next day I find my ticket cancelled...
Read full review of SmartFares.com
SmartFares.com
-
Full refund for a cancelled flight and reply from smart fare side asap
My flight of Dhaka to Delhi has been cancelled due to lockdown in Bangladesh. I wanted a full refund and smart fare confirmed me that they will full refund me on 17th April via email. On the same day I emailed again to know how many days it will take to get refund. But I didn't get any reply from your side yet. Moreover, just now I checked in Vistara airlines website and they are showing my PNR is active. That means you didn't take any action on this matter yet. I am really upset and annoyed about your customer care service.
Please let me know about this and hopefully this time I will get reply from your side.
My booking details are as follows:
PNR: 4R8A9G
Name: Sifat A Manjur
Desired outcome: Full refund within short time
SmartFares.com
-
Never did this booking
I am very frustrated and upset. This company Smarefares is SCAM. I tried to do some reservation with you guys, but you sent me a totally different time and price, than I canceled and called to confirm that I do not have anything with you, but today I found a new booking what I never received Ivan confirmation until now, and I called and was told that you sent it before and I'm not able to cancel it. It's horrible how you decisive people, I need my money for this booking X8736B
SmartFares.com
-
Refund of canceled booking never been returned
I have booked with them last year Nov 2019 to flight dated 3/7/2020.
Flight has been canceled by the airlines, and Smartfares has been instructed by the airline to fully refund me.
However, for the last 5 months I am running after them, and only fake promises is what I am getting.
Real scam and worst online ticketing company in the world.
They keep promising me, and all lies.
Desired outcome: Returning my ticket fees as airline has already returned.
SmartFares.com
-
They charged me after I canceled my tickets
hello,
at Nov 05 2020 i made a reservation of 4 tickets from Amman to Atlanta from SmartFare.com via Turkish Airlines. when finish, they charged me extra money which make me chat with them and cancel the the whole process, and the chatter told me we did not charge you any money because the card has been decline.
then i purchesed another tickets at the same day form TurkishAirline directely and i paid with different Credit Card.
Today my bank called me to tell me that SmartFares.com has been charged me the full amount as if i bought the four tickets from them.
i made a live chat with SmartFares.com to discuss that, they said i used the tickets according to TurkishAirline. but i did not use the ticket of their purchasing, i use the ticket of the second purchasing.
they said they will not refund the money for me.
i told them can you support me of the conversation copy of Nov 05 2020, they said we are not authorized to do so.
but the proof of canceling the whole purchasing was at that conversation.
I really do not know what to do now.
We are here to help
16 years' experience in successful complaint resolution
Each complaint is handled individually by highly qualified experts
Honest and unbiased reviews
Last but not least, all our services are absolutely free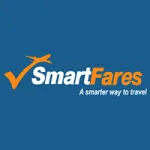 SmartFares.com contacts