Simply Dresses Customer Reviews
10
Rate your recent experience
Pros and Cons of Simply Dresses: A Review Breakdown
Simply Dresses is an online retailer that specializes in formal wear for women. The website offers a wide range of dresses for various occasions, including prom, weddings, and cocktail parties. The company has received numerous positive reviews from customers who have praised the quality of their products, the ease of ordering, and the excellent customer service.

One of the most significant advantages of Simply Dresses is the extensive selection of dresses available on their website. Customers can choose from a variety of styles, colors, and sizes, ensuring that they find the perfect dress for their event. The website is also user-friendly, making it easy for customers to navigate and find what they are looking for.

Another positive aspect of Simply Dresses is the quality of their products. Customers have reported that the dresses they received were well-made and looked just like the pictures on the website. The company also offers a generous return policy, allowing customers to return items that do not meet their expectations.

Customer service is another area where Simply Dresses excels. The company has received high marks for their responsive and helpful customer service team. Customers have reported that their questions and concerns were addressed promptly and professionally.

Overall, Simply Dresses is a reputable and reliable online retailer that offers high-quality formal wear for women. With a wide selection of dresses, excellent customer service, and a generous return policy, it is no wonder that the company has received so many positive reviews from satisfied customers.
Disappointing Experience with Simply Dresses: Defective Dress and Unfair Fees
I recently had an experience with Simply Dresses that left me feeling disappointed and frustrated. As someone who primarily shops online, I understand the risks that come with purchasing clothing without being able to try it on first. However, I was in a bind and needed a dress for an upcoming event, so I decided to give Simply Dresses a try.

Unfortunately, my experience was far from positive. The dress I received did not fit properly, despite my careful attention to the size chart. Additionally, the color was completely different from what was pictured on the website. To make matters worse, the zipper on the dress kept getting stuck, making it nearly impossible to wear.

When I attempted to return the dress, I was shocked to discover that Simply Dresses charges fees for both returns and exchanges. Even though the dress was defective and did not fit according to their own size chart, I was still expected to pay additional fees just to receive a replacement or a refund.

As someone who values transparency and fair business practices, I was extremely disappointed by this experience. I had hoped that Simply Dresses would be a reliable source for online shopping, but I was sorely mistaken. I will not be shopping with them again in the future, and I would caution others to be wary of their policies and practices.
Disappointing Experience with Simply Dresses: Delayed Replacement and Poor Communication
So, I had a bit of a rough time with Simply Dresses. I ordered a dress in mid-November 2016 for an event on December 9, and was super excited when it arrived on November 28. But when I tried to zip it up, the zipper wouldn't budge! I contacted customer service on November 29, and they said they'd send a replacement overnight on December 6, once the designer had made another one in my size.

But when December 7 rolled around, there was still no dress! I emailed customer service again, and they told me that it wouldn't be shipped until December 8 because the agent who was handling my case didn't see my response email. Ugh. I spoke to a supervisor right away, and she told me that there was no replacement available. Why didn't they know that on Monday? It would have been nice to get an update on the status of my order.

Now I'm scrambling to find a dress before tomorrow at noon, and I don't have a lot of time. This has never happened to me before, and I'm feeling pretty frustrated. Maybe it was just bad luck, but I wouldn't recommend Simply Dresses to anyone based on my experience. Good luck to anyone else who decides to give them a try.
Poor Sizing Chart and Slow Store Credit Processing - Simply Dresses Review
I bought two dresses for my daughter's homecoming from Simply Dresses, but unfortunately, neither of them fit her well. The sizing chart on their website is way off, and it's quite frustrating. So, I returned both dresses for a store credit. However, it's been a week (5 business days) since I requested the voucher, and I still haven't received it. According to their website return policy, I called and emailed them on the 5th business day, but they told me that it could take up to 10 business days to process the credit. I requested them to check with the warehouse to see where we are in the process, but they refused to do so. I even asked them to release my funds today so that I could buy another dress in time for homecoming, but they refused again.

I waited patiently for the 5 business days as stated, but still, there was no response from them. If you're looking for a dress for a specific date, I would suggest you not order from here. You may end up without a dress, and it's quite frustrating. The customer service representatives were short and curt, and they had no empathy or compassion for the customers. It's quite disappointing because what should be a fun day is now turning into a stressful one.

I don't think I will ever do business with them again. It's absurd that it takes two weeks to process a simple store credit in 2016. I hope they improve their customer service and sizing chart so that customers don't have to go through this kind of experience.
Simply Dresses: The Perfect Place to Find Your Military Ball Dress
So, I was looking for a dress for a military ball and I searched on Google for "military ball dresses". Most of the sites had the same dresses and some didn't even have a category for military ball. But, Simply Dresses had it and I was impressed. I spent a lot of time searching for the perfect dress and what I liked about this site is that it shows you the votes. You can see how many stars people have given it and how many votes it has received. My dress got 52 votes and it had 3 and a half stars with no reviews.

They also tell you how long it will take to get your items if they are "in stock and ready to ship". My dress took exactly seven days, which was the time it was supposed to take. My favorite part was that my dress was wrapped very neatly and it even had a cardboard box on top so I wouldn't cut it while I opened the box. They put two postcards in there and even instructions on how to care for your dress. I loved that attention to detail.

Simply Dresses has dresses for every event, in every color, and for good prices. They aren't exactly cheap but they aren't crazy expensive either. I would definitely shop here again.
Disappointing Experience with Simply Dresses: Low-Quality Dress and Confusing Shipping
So, I was browsing the web and stumbled upon Simply Dresses. I saw a dress that I absolutely loved and decided to purchase it. The website stated that it would ship the next day, which was a plus for me. However, when I received the dress, I was disappointed. The box said Prom Girl, which was confusing. When I opened the box, I found a low-quality dress with an overpriced price tag. I was not happy with my purchase and would not recommend this site to anyone. I was going to buy two dresses, but thankfully I only got one. The only reason why I did not return it is because I needed it for a wedding. I can say that I won't be buying the other dress.

This was my first time buying from an entirely online store. I usually buy from regular stores that have online shopping because I can attest to the quality. I decided to try this site because the dress was unique, but never again. I also wrote a review of the dress on Simply Dresses' site, but they never posted it. I am glad that I can get the word out about this site so people can make an informed decision. I wish I had read reviews before making my purchase.

Overall, I was disappointed with my experience with Simply Dresses. The dress was not worth the price, and the fact that it came in a Prom Girl box was confusing. I would not recommend this site to anyone looking for a quality dress.
Terrible Customer Service Experience with Simply Dresses - Would Not Recommend
I gotta say, I had a pretty bad experience with Simply Dresses. I ordered a dress from them back in November, and it was supposed to be shipped to me. But, UPS messed up and delivered it to the wrong address. I was pretty upset about it, so I contacted both Simply Dresses and UPS to try and get it sorted out. They told me they were going to start an "investigation" to figure out what happened.

Let me tell you, this was the worst customer service experience I've ever had. I wouldn't recommend this company to anyone, ever. They wouldn't send me a new dress, and they wouldn't give me my money back. They basically just ignored me and didn't do anything to fix the problem. They told me it would take ten days to sort it out, then 18 days, and now they're saying they're waiting for a replacement check from UPS. It's been a total nightmare.

Honestly, I wouldn't waste your time with Simply Dresses. Their customer service is terrible, and you might not even get your dress in the end. Cynthia, Julia, Lynn, and Susan were all completely unhelpful, and I don't even know why they call themselves "customer service representatives" because they didn't do anything to help me.
Simply Dresses Review: Fast Shipping, Accurate Sizing, and Unbeatable Prices
I was a little hesitant to order from Simply Dresses because I had heard mixed reviews about the site. But I decided to take a chance and I'm so glad I did! I ordered a dress for my daughter on a Sunday night and it arrived just three days later on Wednesday. The dress was packed well and was exactly as described on the site. It fit my daughter almost perfectly, which was a relief.

One thing I really appreciated about Simply Dresses was the detailed measurements provided for each dress. This helped us choose the right size and avoid any potential sizing issues. The dress I purchased was a "final sale" item, which meant it couldn't be returned or exchanged. But it was such a good deal - almost 1/3 of the original price - that I was willing to take the risk. And I'm so glad I did! The quality of the dress was great and the price was unbeatable.

If you're thinking about ordering from Simply Dresses, I would definitely recommend reading the fine print before making a purchase. Make sure to check the measurements carefully, as they can vary depending on the manufacturer. And be aware that the return policy is very strict - you only have five days to return an item, and there's a restocking fee. Final sale items can't be returned at all.

Overall, I had a great experience with Simply Dresses and would definitely order from them again. If you see something you like at a price point you're comfortable with, go for it! Just make sure to read the details carefully so you know what you're getting into.
Disappointed with Simply Dresses' Customer Service: Elastic in Top Broke Mid-Event
I recently purchased a 2 piece dress from Simply Dresses for my daughter's Homecoming event. I was pleased to see that the dress arrived quickly and fit her perfectly in size 4. My daughter was thrilled with the dress and it was everything she had hoped for.

On the day of the event, we were busy with hair, nails, and makeup, followed by photos, the dance, and dinner with friends. The event started at 6 pm and went on until 9 pm. My daughter got dressed around 5:30 pm for photos, and I dropped her off at the dance around 6:30 pm. However, by 7:45 pm, she called me to tell me that the elastic in her top had broken. Since the top had built-in cups, she had no bra on, and unless she held her top, she would be exposed.

As she did not want to leave the event, I had to take her a sun dress so she could finish her evening. She felt so awkward going back in and then sitting at dinner with all her friends. When I contacted Simply Dresses and advised them of the issue and sent them photos, they offered me $15 so I could have the elastic fixed. I felt that this was kind of a slap in the face, considering I had paid $178 for a dress that she did not even get to wear the whole evening and had on for a little over 2 hours.

I was not asking for my money back or a full refund. I simply asked for the top to be replaced, and instead, I was offered $15. I attached photos of what the top is supposed to look like and what it looked like after the elastic broke. Overall, I was disappointed with the response from Simply Dresses, and I hope they can improve their customer service in the future.
Disappointing Verification Process: My Experience with Simply Dresses
I've been a regular customer of Simply Dresses for quite some time now and I must say, I've always been impressed with their collection of dresses. I've never had any issues with their shipping, even when I order from outside the country. However, my recent purchase left me feeling quite disappointed.

After placing my order, I received an email from Simply Dresses asking me to verify my information by sending a copy of certain details from my credit card statement. I was taken aback by this request for several reasons. Firstly, this is something they've never asked for before. If they've changed their policy, they should have stated this before the purchase so that customers can make an informed decision. This kind of inconvenience is not acceptable.

Secondly, I was asked to provide a copy of my credit card statement, which is quite unusual. I'm just buying dresses, not doing my tax returns. If they want to verify my information, they should find a better way that doesn't make me feel more suspicious of them than they are of me.

Lastly, not everyone has their credit card statement handy, especially if they have a bank account abroad. It's not always easy to get all the required information in one place, let alone in English. Simply Dresses should have alternative means of verifying their customers' information, especially if they want to keep their international customers.

Overall, this experience was very disappointing. I had to cancel my order because I didn't want to deal with this kind of service. I hope Simply Dresses takes note of this and improves their verification process for their customers.
Simply Dresses: A Disappointing and Scamming Experience
I recently had an experience with Simply Dresses that left me feeling disappointed and scammed. As a bridesmaid in my first wedding this spring, I was instructed by the bride to order a specific dress from their website. I had never ordered anything online before, but I knew I needed to act fast to ensure the dress wouldn't run out of stock. So, I placed my order and waited for it to arrive.

However, I never got around to opening the package until 36 days after purchasing it. To my dismay, I discovered that the dress was completely ripped and torn at the bottom. I was devastated, as I had never worn dresses before and was not eager to try it on. I immediately contacted Simply Dresses to explain my situation and request a new dress, but was met with a zero tolerance policy for returns after 7 days.

Despite my efforts to explain my story and what had happened, the company refused to take the dress back and give me a new one. I even offered to send the dress back for them to see what they had sent me, but they still refused. This left me feeling scammed and hurt, especially since I had to ask the bride to pay for a new dress for me. As a single mom of 2 with only one income, I couldn't afford to pay another $100 for a new dress.

I'm not the type to rip anyone off or try to get anything for free, so this experience really upset me. I learned my lesson on online ordering and to always check my packages when I receive them. I almost want to call Fox2 News over this, as I have 4 witnesses who watched me open the dress up in that horrible condition. I would strongly advise against ordering from Simply Dresses, as they clearly don't care about their customers or their satisfaction.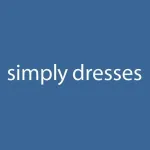 Simply Dresses

contacts
We are here to help
A 19-year track record of successfully managing customer reviews
Our team of experienced professionals handles each review with individual care
Honest and unbiased reviews
Last but not least, all our services are absolutely free