SimpleBills complaints
37
SimpleBills
-
Incorrect billing!
I called simple bills on a conference call with the Bellamy in order to inform simple bills that not only was I billed 100% of something that should have been split 50/50, but I also only had a cap for $30 when because there's two of us leasing there it should have been $60. I have a roommate named Ciara Moore who is not on my account so I was billed 100%. When will I get my refund? My bill was 186.04 and I paid it on June 16th but I should have been billed 58.02 in total for those two periods of time.
Desired outcome: I need to be refunded. I also need a response.
SimpleBills
-
Unpaid electric bill / electric cut off
I moved in my rental 5/11/22 & electric was cut off 5/24/22 due to an unpaid bill at the electric company owed by Simple Bills. I now living at a motel with my pets that I'm paying for as the electric still is not on. I'm expected to keep paying full rent at a property I can't live at. Simple Bills & Conrex have quite a scam going. The employees at both these companies are collectively awful; they laugh at you; they speak to you as if your stupid. How can these companies continue stealing from people? How can Conrex get away with renting properties that you can't live at? Is the state of Mississippi getting kickbacks from these companies? Is this why no one is helping people that are being stolen from?
Desired outcome: I want to live in the house I'm paying for & pay my own utilities.
SimpleBills
-
Utility bills
My apartment makes you use simplebills. There is zero transparency with your bill, they literally charge you what they want. There is no schedule, they post bills as they please. Their support team is no existent and their website doesn't work and is very sketchy. It's a scam that my apartment company fell for. They charge us $11 a month to use a service that I have no say in choosing. Those "fees" are all fake terms like "card holding fee." It costs no money to hold my card info. They suck. Point blank.
Desired outcome: Close down Simplebills or completely reinvent it.
SimpleBills
-
I hate Simplebills! Worst company ever!
My leasing company, conrex, started using these guys last year. Simplebills is, by far, the biggest POS company. Completely inconsistent billing, doubled and triple billed for one utility, HORRIBLE customer service that takes days or weeks (if at all!) to get back to you to get things fixed. I would not recommend them to my worst enemy and I sincerely believe somebody should step in and Sue them because even when something is rectified, and an error takes place and you overpaid for something, they do not credit you back. They are STEALING from their customers' tenants.
SimpleBills
-
Billing and fees
Simplebills is the absolute WORST. My rental company required we use this company as a criteria for renewing my lease but at this point I am inclined to look for new residency. Simplebills charges all kinds of unnecessary fees including a fee to simply store your card on their site (which is not optional). They charged me for two bills at one time and when I called about it they told me that they can only bill me when they get the bills and can not offer any further extensions beyond the bill being due on a specific date and an additional 6 days before adding it to your rent which you are then charged tons of chargeback fees and all kinds of other fees. I am disgusted that a company would even consider inconveniecing people at such a time as the present. I have never had any problems with my rental company and love my home but at this point I have to make decisions that will not be strenuous on my family. Its enough that rent prices took a huge hike for residents to then be faced with unexpected expenses for them choosing to use this company. I will be taking my complaints further.
Desired outcome: reimbursement for fees incurred for not being able to pay two bills at one time within an unreasonable time frame.
SimpleBills
-
Inconsistent billing
SimpleBills does not have a consistent billing process. They bill throughout the month causing my checking account to be over drafted. I have spoken to the company twice and no one seems to be able to provide me with a consistent date for billing. I am a teacher and get paid once per monthly. I always pay my bill on the last day of the month. I don't know of any other company that has such an inconsistent policy!
Desired outcome: Please refund overdraft charges.
SimpleBills
-
Bill
I signed up. Waited more than a month for a BILL - never came!

Forgot sign-up Info -

Your service WILL NOT LET ME IN. I HAVE NO IDEA WHAT I OWE AND I DON'T WANT TO BE STUCK WITH A LATE FEE, OR

LOWERING MY CREDIT SCORE.

IT'S ALREADY INSULTING THAT YOU TAKE A FEE FOR THIS - MY RENTAL COMPANY HAS BETRAYED BY MAKING US PAY ANOTHER FEE FOR ANOTHER SERVICE COMPANY...

THAT I CAN'T GET INTO.
Desired outcome: SIGN ME IN SEND A BILL.
SimpleBills
-
Horrible - Not Consumer Friendly
I wasn't given a choice by the rental company and had to sign up for this service. They charge $11.95/month to pay my only bill (electric), whereas I could just as easily have set it up for free with my bank. On top of that there was a $20 account set up fee, and a $4/month to pay using my credit card. When I changed the set up to pay from my bank they charged a $5 fee because they messed up the payment method. Horrible, horrible, this company is just out to screw consumers. The rental companies get bigger and bigger and more greedy and probably receive a kick back. Additionally, if you want to improve your credit score they will charge you an extra $4.95/month to file payment records with credit reporting agencies. Greedy, greedy, greedy!
Desired outcome: I'd like to cancel and pay my own bills on time.
SimpleBills
-
A complete mess
The worst company I've ever dealt with that you are obligated to work with under certain rentals. They are never accurate and will charge you for 2 or 3 bills unexpectedly that they FORGOT to add to the prior bill. Minimum to no extensions due to their own error. I got a 5 day extension for being charged double the amount that was forgotten. REALLY? Totally messed up my finances. Awful! Stay AWAY!
Desired outcome: DO BETTER AND STOP PLAYING WITH PEOPLES BILLS, IF YOU CAN'T DO IT RIGHT THEN CEASE OPERATIONS. 1 star on BBB for a reason.
SimpleBills
-
Fee on Account
I was forced to enroll into Simple Bills by Conrex Property Management . Yes I was charged to enroll into the service. I am also forced to pay 11.77 monthly $10.95 plus $ 0.82 in taxes. Like others my bill have also increased, but the biggest thing I notice on my gas bill it stated I was on the budget plan. I called Simple bills they stated that is something Conrex had set up I called Conrex and it has been over 3 weeks and no one from Conrex or Simplebills has been able to explain. After adding up all my billing statements I discovered was also charged more than the total amount of my bills. The also tried to charge me a 10% late fee because I refused to pay my bill until they corrected the total amount due. I also informed Conrex if it is not corrected by the end of the month I will escrow both my Rent and my Simple Bills and they can see me in court.
Desired outcome: Still waiting on a response from Conrex and/or Simplebills
SimpleBills
-
Short 9 day notice to pay every month and double billed
Like others on here I was forced into taking on simple bills by Conrex rental company when I renewed my lease. Not only did I have to pay a $25 charge to set up an account with simple bills I also have to pay $10.95 every month to use simple bills (again had no choice in using simple bills or not per the new lease). The new lease stated 8/1/2021 and I did not receive my first bill from simple bills till 10/21/21 and it was due 10/30/2021...9 days to pay. Then I received nothing in November to pay. On 12/1/2021 I receive a massive bill for $500+ due 12/9/2021 labeled November. My husband called simple bills to inquire we didn't get a bill in November and why we have only 9 days notice to pay again? There answer was that's the way it is and are you going to make a payment now. Here we are 12/22/2021 and I receive another bill for $200+ due 12/31/2021 for December. You better bet that I am contacting the BBB and Attorney General along with a consult with my lawyer.
Desired outcome: Fix the billing to where it's like all other utility companies / have normal bills for the month before and due date 30 days out from invoice date. I want sure type of credit as well
SimpleBills
-
My utility bills
For the month of August my utility bills have increased dramatically. I have 2 charges for my gas bill and I have paid every invoice each month. My electric bill is steadily increasing. I don't understand all the fees that are being charged. Something needs to be done about this. I will be contacting a lawyer if something isn't done soon.
SimpleBills
-
The bill is extraordinary high
July 28th, 2021
My power bill from simple bills was doubly charged for the last three months. Not only was the bill doubly charged but the amount of the bill was higher than any bill I have received in three years. I only am in a small one bedroom apartment and my power bill this month was 252$.My power bill usually ranges from 60 to 80$. My main problem is the estimated bill says it will be $126.24 and that is supposed to be an average of my past bills. The only reason you guys are getting this number is due to double charging the last few months. Also even with the double charge the graph on my account says my average power bill should be $93.
Desired outcome: What I want is my estimated bill to be reduced from 126.24$ to my average power bill amount according to your website 93$.
This review was chosen algorithmically as the most valued customer feedback.
I am inquiring about the billing charges for tenant (Na'jee Jenkins) residing at: Bellamy Daytona 601 BELLAMY CT APT 1304 DAYTONA BEACH, FL 32114 Since I am the parent supporting the student mentioned I for the months of September 2020, June 2021 and July 2021 I have studied your invoices and I am seeing a trend in which added charges from past bills paid...
Read full review of SimpleBills
SimpleBills
-
my bill for July
Do not take any money out of my checking account or i will call my attorney .Mountaineer rental assistance the are processing the payment you will be getting the payment soon if you still proceed in taking the money from my account i will take it to the next level and i will sue you for the money i am all ready over draft because of what you are doing to me so don't try taking any money from me or you will be in a lot of trouble My name is Keith Fisher 15303 Koehler Dr Morgantown WV my number is 724-912-8908
SimpleBills
-
Scam/ripoff
DO NOT GET THIS ELECTRICITY COMPANY! My friend went to Columbia for the whole month of December and when she came back she was charged for $88 when she wasn't even there. I have had problems with them overcharging me and my roommate and when we did things to bring down the bill which is located on THEIR WEBSITE, we actually got charged more. They sent someone out here and said, there isn't anything wrong when I literally felt a draft coming from my window the entire night. I have tried getting in contact with them by phone and email and they took forever or don't even respond. If I was you and you have been scammed by this company. MAKE A LAWSUIT, so they can stop scamming us. I have had 4 individuals in my building complained about the same issue and I looked to see if we were the only ones and now I see that everyone has an issue with them. They have 1 star in almost all of the websites that have reviews and most people comment on how they wish it could be now. THIS WEBSITE AND COMPANY WILL SCAM YOU. I have also lived at this same place but by myself, last year and I had LED TV, and lights on a lot of times, and my highest bill was $70 but with a roommate, it's $190 together? I work full time and I am a full0time student as well as my roommate and we aren't ever there so why are we getting charged?
Desired outcome: Lower my bill or I am taking you to court.
SimpleBills
-
SimpleBills Scam
I have already got so many issues trying to sign up for this. My management company is forcing it in our lease, and was tricked into this. We pay our bills directly to our utility company as this service is new to our lease this year. I got a message saying I was going to get a late fee? How we did not even sign up to use you and paid our bill once again directly. Is this even possible to get out of this scam? Does anyone have suggestions? I'm worried about putting information on there for my accounts, they said I could pay anyway I want but need a payment on file. Can I use something expired just to get past this? Trying to find lawsuits, BBB has really bad reviews on them and am trying to collect information before I am forced into this terrible situation. Any information would be helpful!
Desired outcome: Lawsuit Information
SimpleBills
-
Billing when not home
My roommate and I moved back home November before thanksgiving and now December 21st we are getting charged 100 dollars for electricity. The lights have been off this whole time. Nobody has lived there for a month, unless there are ghosts using the electricity. I mean how fed up of a company charged people for literally nothing. This service is a scam. My blood is boiling. Honestly, I give them props for coming up with this horrible scam because obviously there's no way that anyone can prove it. Unless, there's a class-action lawsuit as there should be. Good job simple bills, you've created a fraudulent corporation built on scamming naive college students.
This review was chosen algorithmically as the most valued customer feedback.
My daughter's roommate at The Standard in Knoxville, TN did not renew her contract with SimpleBills at the beginning of the year, September 2020, effectively making my daughter responsible for all the utilities for the entire 2 bedroom apartment. I don't understand how this can happen and go unnoticed. There should be some policy in place between the...
Read full review of SimpleBills
The complaint has been investigated and resolved to the customer's satisfaction.
This review was chosen algorithmically as the most valued customer feedback.
Horrible! Issues upon issues with SimpleBills. Wish I could rate lower than 1 star. They promote their company as "simple", yet make everything as complicated as possible. Their customer support is awful. You may or may not be heard back from. And when they do respond, they are of no help. The last response I received was "And that's how it's supposed to be...
Read full review of SimpleBills
We are here to help
16 years' experience in successful complaint resolution
Each complaint is handled individually by highly qualified experts
Honest and unbiased reviews
Last but not least, all our services are absolutely free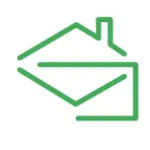 SimpleBills contacts