Silverleaf Resorts complaints
113
The complaint has been investigated and resolved to the customer's satisfaction.
Silverleaf Resorts
-
misleading, lying, and apathetic
I sure wish I had done better research on this horrible scam. We bought a "try it before you buy it" type of vacation where we would pay 1000 over the next year which could go to the down payment toward a deed or cancel at any time. Well, before we made a single payment, I found out I'm pregnant and needing to put all the money we can aside for the next 8 months, I tried to cancel my plan. They said that since it was past the 6 day grace period, that I was required to complete the contract. No where on the contract does it say that the plan may not be canceled prior to pay off. It says that 6 days for cancellation without penalty...that's it. I'm going to have to take this to the next level and make sure that everyone, and I mean EVERYONE, knows what sort of misleading, lying, apathetic company this is. They don't care who they scam as long as they get the money. Out right crooked.
Resolved
The complaint has been investigated and resolved to the customer's satisfaction.
The complaint has been investigated and resolved to the customer's satisfaction.
This review was chosen algorithmically as the most valued customer feedback.
My husband and I purchased a timeshare week from Silverleaf Resorts at Oak n' Spruce in Lee Massachusetts in December 2009. We were enticed to go by the offers of a prize that was guaranteed to us and a chance to win $50, 000.00. They gave us gas money so we decided to see what it was all about. Now, I am an attorney in Massachusetts and I KNOW that there...
Read full review
Silverleaf Resorts
-
run away from them
Silverleaf is full of lies! Eveything anyone in that company tells you is a lie! Thank God I only signed up for a one year sampler package, I can't imagine the poor people who are stuck with it for 30 years. You will get nothing from them except people who will give you empty promises or be rude to you.

If you see a "free car or $40, 000" in the mall to sign up for, it is them. They know they are so hated, they don't even put their name on the sign, you just see leaves as the background of the sign. Don't sign up, you will only "win" a vacation that they won't let you take.
Silverleaf Resorts
-
misleading and liars
I purchased a red week wth Silverleaf Timeshare in Flint, Tx. They promised that I would be considered a Diamond Plus Member. This was not contingent upon anything else. Yet after a year, they renigged on the deal. It is very important that any one dealing with them get everything in writing. Please don't trust this company. In fact don't buy a timeshare from them at all. Their facilities are not the best. They have hidden fees that you find out about later. And this is what pissa people off into postals. When in doubt don't do.
The complaint has been investigated and resolved to the customer's satisfaction.
Silverleaf Resorts
-
false advertisement and sales tactics
I am a christian woman who is married to a christian man. I would never write anything or take the time to go into detail about my experience at SilverLake Resorts if it wasn't true.

I just arrived back home to Longview, Tx from Flint, Tx where this Silver Lake Resort is located. When we pulled up to the Resort my Husband and I already felt like it was a scam because nothing in life is Free, but we were willing to be open minded. Once we walked in the environment was slightly friendly but seemed to be all business. My Husband noticed that the America's Funniest Videos was playing on the TV. He said "Hunny, if thats a DVD then you know they are up to no good"! Turn's out it was a DVD. LOL.

We we taken by a nice lady to another building and we noticed maybe 30 other couples on our side of the room and then maybe 30 more couples on another side of the room. This is when I began to question what is really going on here. Our TOUR GUIDE/SALES REP asked us all these personal questions. Where were we from, how did we meet, etc. Then she asked Whats the most important thing in your marriage? Of course we said, Spending time with one another. There's the hook. She asked us how much we spend when we go out of town-- on hotels, food, entertainment, etc. Then she added it up and showed us a figure. Then she said what if you vacationed 10 days out of the year. Adding more money to the calculated bottom line, Then she asked what trips have you planned already. We told her Spain, LA, and another place. She was like great, but ended up using all this information against us in the end. Then she made us feel like staying in a hotel was nasty because they are public and have no extra amenities. She made buying a vacation home sound like it was a bad idea because we would be stuck in the same location and worry about security and etc. She kept saying with these options we would lose and won't be able to get back anything overtime, or build equity.. Very convincing, but still would not discuss a price. She wanted to show us the "Property"

Then we asked just tell us the catch.. She said" There is no catch!" Just lets ride and see the resort! So we played along since there was no money being mentioned at this point. She showed us the welcome center-- Included two places to eat, a gift shop and an arcade. Then she told us to walk around a peak into a gym, it was small and cramped.. Not impressed, at all. The best thing we viewed was the water-park for our kids. We felt like it was nice to see a water-park with nice indoor slides for our kids to enjoy, great! Then we went on to view the actual condo itself.. The BBQ grill was about 20 years old and the condo looked semi-up to par. We loved the jacuzzi in the master-bath room, but felt like the beds were small and a tad but used. But the TOUR GUIDE/SALES REP said we change those out to ensure top quality.. HMMMM. We rode around in her vehicle by the way which I found to be weird, only because I felt like they should be able to at least afford a shuttle or Resort Bus Right? After viewing the amenities, I asked Are you going to talk money now and she said yes we can. But prior to this moment my husband and I kept asking how much, how much is this? She would not even give us a clue until we were back into the ROOM WITH ALL THE OTHER COUPLES, that we started in. Only this time we sat on the other side of the room. Which I found to be entertaining because now I see that they didn't want any of the New Comers/WINNERS OF THE ULTIMATE INVISIBLE PRIZES to over hear prices being discuss or have a plain view of people being disgusted and walking out.

Once we were seated down with our backs facing the wall. As other couples had done. Not realizing that there was a entire command center with other sales people and managers in the back of the room waiting to come over and talk. Not realizing that our TOUR GUIDE/SALES REP was sending signals to cue certain sales managers to come over. She went into another program called RCI, and how we could park our 8/7 day resort rental and travel the world. How we could travel to the other 6 resorts (4 of the resorts are in Texas, thats not a vacation, I wanna leave Texas!) Then she kept saying this is such a great deal, you guys deserve this! You're such good people. While the whole time while she is talking her hands shake, she tries to hide them, but I noticed. Then she went over how much we wanted to spend this year in vacations, how much we have spent in the past, and how much money we would lose if we continued to vacation like we have been. Which was a realist point, but thats going as much as we want whenever we want, and where-ever we want.
She went over the pricing, finally! We allowed her to play around with the papers and mispronounce my first name several times and she hit us with a pre-figured number and monthly payment. Nothing specially discussed or figured for us. It was $15, 500.00 for the price and it was 487.50 a month for 3 years. They wanted us to put down $3864.00 right then at that moment. I told her NO, H-E- double hockey sticks NO. I am thinking to myself, If you would have told me to bring 3864.00 I would have been more prepared. But you want me to use all the money I have, all the resources I have to make a hast decision. My husband and I said NO. Then she brought over a man who claims to just have returned from Italy and he tried to WOW us with all the extras he had and how he only paid 194, with RCI and blah, blah, blah. Then he says " You guys make such a great couple, and I am going to work with you this evening (b/c now we have been there for 2 hours). WE GO BACK AND FORTH, BACK AND FORTH. Until this man tells us well if you can put down 200, and write a post dated check for a week from today for $1358.00 we can work out the other half. Are you serious? What turned into a come out and enjoy a day at our resort was slowly turning into a plot to take all of our money. My husband began to really consider this deal only because it sounded great! But the ending numbers were this to be exact. Put down 1584.00 and have monthly payments of 247.00 for 84 months at a 17.4 percent interest rate. You do the math... Thats right at 22, 180.00. This is crazy! Not including maintenance fees or special fee's. My husband and I turned down the offer and was told that we would miss the special deal because it was good for TODAY and only TODAY. So we then realized two hours had passed us by. The day was almost gone! So at this point they say, we will send someone to talk with you about your prizes! Your trips, 40 gift card, and a chance to win $49, 000 dollars or a car... We waited... Then another gentleman came over and tried to convince us to put down 150.00 dollars to hold the price of the deal being offered today, for 18 months?.. As if this wasn't another attempt to get something from us, every-time a couple signed up they would announce their names over the intercom and the entire room cheered and stood-up to say CONGRATS. This makes you feel more inclined to buy because everyone wants to feel special. MANIPULATORS!
I was like Are you serious? I kept thinking, Why is there so much pressure? Why is this man's face so red? Why does it seem like this Resort is so desperate? Why can't they just allow us to think about it? Why is it so rushed? Something isn't right! I am so happy I stuck with my GUTT. I am happy that God saw us through these lies and repeat actions to get us to comment and do something we truly didn't want to do. We are NEWLYWEDS, why would we need to start off our marriage with DEBT.

We are in a recession! Please BEWARE of these people! They are salespeople. They will target and compliment you only to build you up, so you will be easier to manipulate and take advantage of your savings and money.
Resolved
The complaint has been investigated and resolved to the customer's satisfaction.
The complaint has been investigated and resolved to the customer's satisfaction.
Silverleaf Resorts
-
warning to prospective buyers
WARNING to prospective buyers of timeshares from the Internet, newspaper, Craigslist, Ebay...or any source OTHER than the timeshare company.

Timeshares look REAL CHEAP from sources other than the original timeshare company.

BUT, you must BEWARE and BE SUSPICIOUS of these cheap timeshares.

1. Carefully read (scrutinize) the contract, especially when it pertains to Endless Escape (Silverleaf), bonus time, or even Day Use of resort facilities.

2. A Silverleaf representative, in particular, has advised that Silverleaf contracts have been reworded to automatically cancel any type of Bonus Time verbiage on property sales from other than the timeshare company.

3. For instance, if I buy a RED week(s) and have Endless Escape (up to 6 days FREE) and ZERO maintenance fees, and then late decide to sell the property on my own, the new owner will ONLY have the RED week guaranteed...Endless Escape or bonus time and maybe even maintenance fees will not be honored.

BE CAREFUL...BEWARE...CAVEAT EMPTOR (BUYER BEWARE!).
Resolved
The complaint has been investigated and resolved to the customer's satisfaction.
Silverleaf Resorts
-
scammers
I see I'm not alone when I say that I got suckered big time by these guys. Believe me, I take full responsibility for my lousy decision to buy this stupid time-share. I'm posting here to help save others from making the same mistake.

Even if you think (like I did) that you are a savvy consumer who won't be suckered into buying one of these things... beware! Their sales reps are aggressive and relentless. And once you are in they continue to hound you about buying more weeks or "upgrading" your membership. I once spent literally eight hours in their offices for an "update meeting" during which I was talked to by three different people until they finally gave up and let me get my 150 dollars cash (which is how they get you in there).

I was promised a presidential suite when I upgraded and I found out that my deed is actually a "presidential access" deed which mean I'm not guaranteed a presidential suite at all and I was paying presidential prices.

On top of that, I lost my second job and could no longer afford the over five hundred dollar a month payment. I contacted the company to try and refinance so I could lower the payment. First they asked me to send them all this personal financial information including three previous bank statements, a list of all my monthly expenses, and they pulled my credit report twice. Then I find out (according to them) that I don't qualify for 'assistance'.

I told them that I would have no option except to stop paying them because I could not afford it. They then proceeded to make all sorts of threats including reporting me to the IRS (for what, I don't know). They attempted to intimidate me into paying. I refused and have not given them a dime in over six months. So far, they have not reported me to the credit agencies and the loan has disappeared off my credit report (I have no idea what that means).

I would have gladly continued to pay them (even though I did not use their services) simply out of a desire not to wreck my credit but they were totally unwilling to work with me. Even home mortgage providers are willing to work with you these days but these guys won't budge an inch. They will not get any more of my money.
Silverleaf Resorts
-
sales people are liars! get out!
First of all, I purchased my first timeshare from Silverleaf in May of 2007. It was week 52 at Hill Country. The payments were reasonable and I thought it was a good thing to do for family vacations down the road. The sales' people really put on the glitz and glam of how much more affordable this option is and how great it is to do an internal exchange if we chose not to use our week. Plus I thought it was a good deal because it was week 52(!) and the amount paid for it was around $7000. I got sucked in.

A few months after the purchase I received a phone call inviting me to stay at Hill Country for a "VIP" stay and enjoy time at the resort. So, I packed up the family and drove out there. Upon arrival, I was told that I needed to attend an "Owner's Update Meeting" sometime during the weekend in order to stay for the VIP weekend. I agreed. When I showed up to the "Owner's Update Meeting" it wasn't an update on anything other than trying to get you to buy more. I didn't purchase anything that time, but did later after being sucked into first of all the "Diamond Program". When buying my second week, I asked the sales people if there was anything above the "Diamond Program" and was told "no". Well, that wasn't true, because lo and behold a few months later, I was invited back for another "Owner's Update Meeting" to purchase another week for the "Diamond Plus Program". I gotta say these people are very good at blowing smoke up your fourth point of contact, if you know what I mean. Needless to say, I ended up with 3 weeks total. So far up to that point, I thought everything was fine.

Then in February 2009, I stopped by Fox River in IL. We were really just stopping by here on the way back from a funeral in Minnesota. Our sales person, told us after reviewing our accounts, that we would best benefit from being Presidential owners. They offered up week 14 (Presidential unit) and week 6 (Chairman unit) at Holiday Hills in Branson in exchange for our 3 weeks we already had. This sales rep continued to tell us that we were going to "luck out" on this white week because Branson had recently just opened an international airport and that week would soon be turning red.

Our payments wouldn't change, however, we would have much better accomidations available by being Presidential owners and "be in the top 5% of their owners". We told her we have no desire to vacation inBranson and didn't care for the weeks either due to having children in school. She said, "You can easily exchange them. You will be guaranteed to stay in a Presidential or Chairman depending on the week you are exchanging or when using bonus time. We were also told that we would be pretty much guaranteed the exchange of our choice during almost any time with the exception of Orlando and the Pinnacle Lodge in Colorado. This was due to the ownership of the Presidential and Chairman. Her and her "manager" went on and on to tell us what a great deal we would get if we upgraded to these units. My husband and I thought we were getting a good deal. We noted however, that upon signing the paperwork, the week was not week 14 but week 15 instead. We asked thesales rep this and she stated it didn't really matter what week it was as long as it was red because we were going to trade it anyways.

Up to this point we hadn't really used the resorts, so didn't know the hassle we would soon be entering our selves into.

After the purchase of these units, we stayed one night during the middle of the week the end of September at the Villages. Upon arrival, we were placed in a regular unit. I complained and this was changed so we could stay in a Presidential. SInce then I had requested several exchanges/bonus time usages of my banked former weeks and was always told that they had no availability at any of the resorts or during any times (various times of the year from October-March then May-Sept). I asked a rep one time when our white week was going to be turning red as I explained we were told that it would change due to theinternational airport opening thus increasing tourism to Branson . I was laughed at. I last called for reservations to Seaside in Galveston for any availability this summer. I was told they are booked May through October. I asked about what oursales rep about guaranteeing availability and was told by the reservationist that exchanges are on a "first come, first served" basis. What?!This conflicts what we were told. I then asked if they had availability atHill Country . They said they did. I then asked if it was a Presidential unit and was told they don't have that information. How then, do they fairly make reservations without knowing what type of unit it is? Obviously they aren't going to put a "regular" owner into a Presidential or higher unit. I then called corporate.

First of all, Shirley in "Customer Service" which I later found out is "Legal" was very condescending when I talked to her. She told me I didn't know "how to use the timeshares" and that "the only availability you are guaranteed and type of unit is in your deeded week". I told her that the sales rep had told my spouse and I a different story. I then told her that why then were we paying over 800 dollars a month for something that we can use. She stated then, "You can use it". I asked her, "How? Everytime we call to use our exchange, there is no availability." Again we went round and round about how I told the sales person I had no desire for the location or weeks but were really buying the "exchange power". My spouse and I put a stop payment on the account. When we told her about the stop payment, her story changed to, "Well, I can offer to change your week and location to something you desire more." I asked her how she could magically do this considering that this wasn't done when we first purchased the units and expressed our concerns. She didn't respond to this. We told her that we felt that we were paying for something we can't use and want out. We also found out that there is a charge to use the exchange program. $75 per exchange. This was never disclosed to us. No where in any of the paperwork we found we had signed did it discuss this at all.

Needless, to say, I have filed complaints with the BBB and the Federal Trade Commission just 3 days ago. Today, I received a call from Tonya offering me a release from the contract and Silverleaf will pay off the remaining balance of the loans. She stated that nothing would be reported on my credit. While this is desired, my spouse and I looked at getting some of our money back because we felt we were misled into what we were getting/able to use.

So, here's what I recommend if your story is similar...file complaints with the right people (BBB, Texas Attorney General's Office, Federal Trade Commission). Send a certified and registered letter describing your encounter to Silverleaf and your wish to be released from the contract. I don't know about these groups that "guarantee" to help you. But I know one thing...they are expensive (upwards of $3000 up front) to assist you in releasing you from the timeshare. Also, most of them are not attorneys. They are regular guys like you and me that know the right channels. Hope this helps some of you. Buyer beware!
The complaint has been investigated and resolved to the customer's satisfaction.
This review was chosen algorithmically as the most valued customer feedback.
Hard-sell approach by company 'henchmen' sometimes leads a bad taste in owners' mouth. Kept getting phone calls from Silverleaf Vacations in Irving (?), TX, trying to get my wife and I out for a 'complimentary' stay at The Villages Resort near Tyler, Texas. Kept telling the telemarketer(s) that we didn't 'need' any update about Silverleaf since we had been...
Read full review
The complaint has been investigated and resolved to the customer's satisfaction.
Silverleaf Resorts
-
scam/swindled
My husband and I were tricked into signing a contract with Silverleaf Resorts and promised so many things in return. Well let me tell you Silverleaf gets you in the door and then never follows through with what they promise! When sugning this contract we were to have any year and then after signing we came to find out that we just have odd years and have yet to use our vacation time because when you call to schedule the dates are never available. Now we are stuck paying for something that is not being able to be used. We never received our "FREE GIFTS" and yet we still have to pay! Canceled the contract within the right amount of time and yet we still have to pay also did everything the way we were supposed to and YET WE STILL HAVE TO PAY! so please beware of this scam and no matter what is promised please do not sign a thing!
Resolved
The complaint has been investigated and resolved to the customer's satisfaction.
The complaint has been investigated and resolved to the customer's satisfaction.
Silverleaf Resorts
-
annoying phone calls
Silverleaf Resorts from the no. 817-525-1024 calls my home 4 to 5 times every day for over the past two weeks. Leave a message for us to respond to or Stop The Telephone Calls. We are retired, we do no travel we are not interested in anything you advertise like renting, buying or selling a timeshare and we are not going to answer your annoying telephone calls that come very early, during breakfast, lunch and dinner on weekends, even today, Sunday you have called three times. The next complaint I have is you required at least 100 words!
Resolved
The complaint has been investigated and resolved to the customer's satisfaction.
The complaint has been investigated and resolved to the customer's satisfaction.
Silverleaf Resorts
-
former manager/ complete scam
i used to work sellin the timeshares until i got sick of bein screwed on my paychecks as well. u would think after lying there way into $50000 a day they could take care of there employees atleast. top management would get paid 10, ooo a week while the people who are doin all the work would starve. they train u to lie to the tours there are no re-sale of deeds, u can never use bonus time and NOTHING works like they say. it truely would not be worth havin if they waved the sales price of thousands of dollars and u just paid the 800 in dues every year. fyi the public uses the golf courses, swimming pools, mini golf etc. nothing is private and the rooms are filthy. don't do it u will be unhappy immediately. the managers laugh at the people who by that S*&t
Resolved
The complaint has been investigated and resolved to the customer's satisfaction.
The complaint has been investigated and resolved to the customer's satisfaction.
Silverleaf Resorts
-
scam
Typical high pressure scam. Started with sending a mailout saying I'd won one of $49k, $1.5k, $500, or a vacation (no airfare) all I had to do was listen to a 90 min talk. After listening to a 2 hour talk here are the details: For $15, 000 plus monthly maintenance fees (starting at $65/mo) plus $200 fee each time you use the "resort, " you get to go to the resort of your choice. Boil it down, during your 1st three years you're paying about $900/month plus $200/reservation to stay at a "resort." Really? That's about $10000/year for a one week vacation (travel and food not included). Again, you really want to do this?
You could easily go to any other vacation destination for much less $ that these guys.

While I was at the store, the employees celebrated a "new member." The new members were a military family. That hacked me off. They took advantage of someone who devoted his life to our country and freedom.
And for the "free gifts." The odds of winning any "good" prize are at best 20 in 53, 130...read it yourself. The odds of winning the "exotic vacation" are 53, 000 in 53, 130. You don't get your playing card until after you tell them if you will buy the package or not. Then you have to compare your "number" to a list of numbers they give you on the spot. Think that's rigged... Guess which prize you'll get.
Your exotic vacation will also come bundled with so many hoops to jump through that you realistically cannot ever use it.

Bottom line, run away.
Resolved
The complaint has been investigated and resolved to the customer's satisfaction.
The complaint has been investigated and resolved to the customer's satisfaction.
Silverleaf Resorts
-
information
I need some information from all you upset Silverleaf owners out there. My resort is paid in full, but I refused to pay the dues as they said dues would only be needed to be kept current if I used my week. That was a lie as I received a letter from an attorney stating my "property " is to be auctioned off and I am no longer an owner. I say thats great if thats all but knowing how they have been to me in the past there has to be a catch. Anyone out there with a similar situation and what does this do to my credit. Also will I still have to pay late dues.
Resolved
The complaint has been investigated and resolved to the customer's satisfaction.
The complaint has been investigated and resolved to the customer's satisfaction.
This review was chosen algorithmically as the most valued customer feedback.
I tried to work for Silverleaf in an ethical way but the direction from the top and the pressure they place on you makes any kind of ethical selling impossible. It is impossible to compete with individuals and resorts willing to sell their soul to the devil by cheating, lying and stealing from members. The leaders of this company, David O'Connor, Jeremy...
Read full review
The complaint has been investigated and resolved to the customer's satisfaction.
This review was chosen algorithmically as the most valued customer feedback.
Ok, just wanted to update everyone on my post from September. Silverleaf sent us notice that they would foreclose on the timeshare in OCT. The phone calls have stopped and we have been monitoring our credit closely. Nothing! There is no record of Silverleaf on there anywhere! I do think that something should be done about a class action lawsuit, though, to...
Read full review
The complaint has been investigated and resolved to the customer's satisfaction.
This review was chosen algorithmically as the most valued customer feedback.
I am so tired of the drama with this company. They have intimidated my husband again and he just paid an additional $2700 because of their constant calling and badgering. We have never been able to use the timeshare and we have 2 also never able to trade up like they promised. I am speaking to an attorney regarding a class action lawsuit if anyone is interested in adding their names to the list, please respond.
Read full review
Silverleaf Resorts
-
lies and can't sell
We purchased a Silverleaf timeshare at the Fox River (Illinois) Resort on August 15, 2003. We tried using this timeshare at least once and were always told that our use week was not available at any of Silverleaf's resorts, certainly not at our home resort. Silverleaf also charged more than the monthly fee to our credit card for at least most of two entire years, although we notified them and protested. This was only resolved when we involved Illinois' Attorney General.

Like so many others, we want out. Please let us know how to do this with the best possible financial result for our family.
We had the same problems this man describes with both Silverleaf Resorts and Bluegreen Vacation Club. The only way out with Silverleaf is to request a "back-on-inventory" deed, especially if one has documentation of difficulty using the timeshare and/or of financial errors on Silverleaf's part. We had both.
We must disagree on one point, however: Both Interval International and Disney Vacation Club (from the Walt Disney Company) are legitimate timeshares that do not present difficulties for members to use their assigned week at the assigned resort. It may be difficult at times to book time at a different resort, but if one starts looking early enough, that can usually be overcome. In fact, if one has any problems with a Disney resort, Disney wants to know so that they can hopefully fix the problem and keep records on that resort. Interval and Disney are reputable and should not be lumped in the same (bad) category as RCI and its affiliates.
The complaint has been investigated and resolved to the customer's satisfaction.
Silverleaf Resorts
-
sexual harrassment
im a female was working in landscaping and a co worker constantly sexually harrassed me i complained to supervisor repeatedly and all he could tell me to do was slap him so when i reported him to another supervisor he was mad . you people with children be cautious because a lot of their workers are out on parole if he will assault me just think what he may do to a child, one of our workers was caught peeking in skylights on roof. the members were very mad i felt sorry for them ladies. beware and god bless all members
Resolved
The complaint has been investigated and resolved to the customer's satisfaction.
The complaint has been investigated and resolved to the customer's satisfaction.
Silverleaf Resorts
-
buyer beware
What a BACK STABB! Seems everything up front is annd blue skies and sunshine. Then when you decide to use your time you have soooo very dearly for, either your week is not available or extra fees are administered, to use what you've already paid for.

And try and sell the timeshare. It's easier to win the LOTTO! Your 'good deal' isin't worth the paper it's written on, to anyone except the seller who charges you up front to list the *** thing.

It's a headache that will not go away, and my advice is to plan your vacations as they come rather than try and pre-plan to a limited window of use. BUYER BEWARE!
Resolved
The complaint has been investigated and resolved to the customer's satisfaction.
We are here to help
16 years' experience in successful complaint resolution
Each complaint is handled individually by highly qualified experts
Honest and unbiased reviews
Last but not least, all our services are absolutely free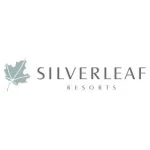 Silverleaf Resorts contacts