Shop LC / Liquidation Channel complaints
30
Shop LC / Liquidation Channel
-
Sold me a ring they didn't have, cancelled my order, took my money anyway
Purchased a turkizite ring on 7.17.22, received a confirmation email at 9.45 same night and said order was processing. On 7.18.22, received an email at 11:50 AM stating my order was cancelled because ring was out of stock or I had cancelled my order. I did not cancel the order, this was to be a birthday present to myself. Called my bank on 7.19.22 and was told the ~$2100 payment to ShopLC was pending. Even though ShopLC cancelled my order, sold me something they did not have which is fraud, they proceeded to process the payment thru my bank. Called customer service 3 times on 7.21.22, couldn't understand the first person, the second person hung up on me after stating I needed to send him a copy of my bank statement that showed the payment was processed and then hung up on me when I refused to send him a copy of my bank statement. Called one more time and insisted that I be connected to someone in Austin TX that spoke English as their customer service reps are all in Inda. Waiting now on someone in their headquarters in Austin, TX to contact me.
Desired outcome: Immediate refund without any delay
This review was chosen algorithmically as the most valued customer feedback.
One box was broken also received a jar ofNIRA NEW cream,lotion was coming out on sides of the jar. CALLED ABOUT IT.NOTHING DONE ABOUT IT.
Read full review of Shop LC / Liquidation Channel
Shop LC / Liquidation Channel
-
shipping
Love the company and the products. But I pay for packages ahead of time and many times I NEVER RECEIVED what I ORDERED. iT IS THEN LEFT UP TO THE CUSTOMER TO FILE A COMPLAINT ABOUT AN ORDER, REPORTED DELIVERED BUT NOT RECEIVED. iT SEEMS TO THIS CUSTOMER THAT THE RESPONSIBILITY FOR GETTING PAID FOR ITEMS TO THE CUSTOMER IS THEIR'S. Have received small jewelry packages that I OPENED AND THEN FOUND NOTHING IN THEM. Ordered a beautiful Bali glass piece for my daughter for Christmas. She opened the box and guess what ==so disappointing the blown glass broken to smithereens. I am a regular customer and have had it with these lousy ways of dealing with lost merchandise. And even though I love my jewelry THE LAST LOST PACKAGE may be the end of the customer road for me. This has happened to me more then once.
Desired outcome: they should send me another piece complained about
Shop LC / Liquidation Channel
-
Refunds are not being issued for returned products
Order Number: SF01453201

I called on 7/2/22, and requested a refund on the entire order and provided the customer service rep the reasons, and he emailed me a postage paid return label. The entire order was returned on 7/6/22. I have called 3 times and keep getting different representatives telling me different stories, the first rep said wait 24-hours and call back, so tonight I called back and got rep #2 and he was unprofessional and rude, did not resolve the issue, he say he was putting me on hold, and finally connected me to someone's voicemail, I called back and got rep #3 and tried to explain and she was rude and said LC is charging me $6.49 for shipping I said no that is not correct, I was told it was postage paid. She could not tell me when I would get my refund of $64.53 which is the total amount I paid. Horrible customer service and the story keeps changing depending on which rep answers the phone. I have not received any of my refunds to my bank account. I would like this matter resolved.
Desired outcome: My money refunded as promised
Shop LC / Liquidation Channel
-
Luxoro 10k yellow gold aaa zambian emerald
Hello,

I placed an order for 3 products for my daughters. I canceled one of the items, and I received. email stating the 3rd order was cancelled so I called, and my account is under investigation. This is my first time ordering with you and it's has been the worst experience. I have no idea what would make someone flag my order but that's not acceptable. I would like my order completed and I would like to file a complaint against whomever wanted to stop my daughter's gift.

I called and spoke to the same individuals 3 times and they could only send me to a voice mail. They have really ruined a special moment for me, you have no idea and it's unfair and I want something done.

Deek
Desired outcome: Order completed and person reprimanded.
Shop LC / Liquidation Channel
-
orders being created by looking at item
I was lookiing at an alexandrite cross and then a pop up shows up saying I placed an order for it. I was just looking at it. This has happened before with items and thank goodness I checked my account as I would be getting items

i didn't order. it also happens in the auction site, saying you are bidding on an item when you are not.

SHOPLC needs to check out their computer code and program/
Desired outcome: fix the computer code and programs so these things don't happen.
Shop LC / Liquidation Channel
-
Pricing of product
I purchased a tsavorite bracelet at 299.99 and when checking the order 423.99 was charged to my credit card. I contacted Customer Service and inquired about the 123 dollar in charges. i was told 24.00 was taxes, but what about the other 99 dollars? Shipping is about 4.00, that makes 28.00 in charges and no explanation as to what the rest of the charges were. These people are robbing us.. The charges should have been about 360.00 ( cost of bracelet, and additional charges).

I will be putting a complaint of the BBB.
Desired outcome: refund all my monies. A screen shot is enclosed of SHOPLC website order
Shop LC / Liquidation Channel
-
London blue pendant
I purchased a London Blue Pendant and necklace set from ShopLC and the pendant was defective. I had the set for a while, never worn and I gave it to my daughter as a gift. She wore it once and the gemstone fell out of it. This isn't the first time that gemstones have fallen out of Shoplc.com jewelry. I purchased an opal ring, and it lost one stones, and I also purchased a neon apatite cocktail ring and the stone fell out of it and well, those pieces of jewelry are useless and expensive to get new gemstones to replace the ones that fell out.

There is nothing I can do now, its money lost.

Also the channel is selling high dollar gemstone jewelry and gold and its no longer a great place to buy jewelry.

I am disappointed by the company and its products
Desired outcome: better made products from the company
Shop LC / Liquidation Channel
-
Soul Smart Health Tracker
Bought a Smart Soul Watch for a Xmas gift and now less then 60 days after the purchase its not working properly. It hasn't worked since we purchased it and we were giving it some time. Its clearly defective. So we called customer service and they said we can't return it, there is no warranty, and there is no technical support line to even call to try and resolve. I am very technical and have done everything to fix the watch. Lesson learned! Never buy from Shop LC again!
This review was chosen algorithmically as the most valued customer feedback.
After three months of trying to have someone fix a problem with my online account, where my account was blocked so I was unable to see my Order History, my Auction wins and my Budget payments and several of emails, calls (which magically were disconnected after long waits) I called CS waited 25 mins. because I was determined to get the issue fixed once and...
Read full review of Shop LC / Liquidation Channel
This review was chosen algorithmically as the most valued customer feedback.
Ordered sleeping beauty bolo necklace when all items offered were 25% off. Carefully reviewed return policy which stated no clearance items were returnable. Necklace was not listed in clearance section nor was it marked clearance. After late delivery, was informed necklace was not returnable as ALL items during sale were considered clearance. Nothing gave...
Read full review of Shop LC / Liquidation Channel
Shop LC / Liquidation Channel
-
Unqualified customer service, no knowledge at all what their job responsibilities should be
I have called and emailed, and even text several times in an attempt to have my online account updated. These CS reps don't know which end is up, and forget about any IT skills. The problems have been going on since Oct. 2021, and I asked on several occasions to please speak with a manager. My account is so broken and so is my 1.00 Auction autopay which never goes through when I win an auction. Forget about trying to plae an order on my APP, it never goes through, I have to place it through my smart TV and pay 3.99 or whatever the shipping is for the item. No one can fix the problem, NO ONE!
Forget the wait time on hold, and trying to understand what they are saying is another issue. These people need to know that "yessing a customer to death" and not providing a solution, only a quick fix does not solve a long standing issue. After all customers are paying their salaries and getting short or snarky doesn't fly. I have no way to look on my online account to see budget pays, payments or order history.
Desired outcome: After 3 months and several emails, text and calls my account is still in their hands
Shop LC / Liquidation Channel
-
A gem stone/$899
I purchase several inexpensive items which were received, but not really worth the money! But the real problem is they said they sent me a $899 gem stone, but all I receved was an emty box. Waited on the phone for 1 hour+ and then they asked if they could call later, still waiting. I know how I am stupid to shop on these sites...but I don't know what to do!
Desired outcome: I don't want to charged for an item that wasn't received!
Shop LC / Liquidation Channel
-
$1 online auctions
On 3 separate occasions, I won rings on the website $1 auctions. The first instance I won a ring for $113 and they held the payment for 8 days and then when I called, they told me the ring was not available so they would refund my money. I really wanted that ring and was so disappointed that I finally won it on auction and it wasn't available. Why auction items if they are not available? This was purchased on auction by me on 12/24/21. It was 3671055 10K Yellow Gold AAA Jenipapo Andalusite, Diamond Ring (Size 9.0) (2.30 g) 1.25 ctw. After calling, I received my refund of $113 plus S&H on 1/4/22. The second instance I won 3665649 10K Yellow Gold Premium Tanzanite, Diamond Trilogy Ring (Size 9.0) (1.38 g) 1.50 ctw on 1/4/22 for $137. This ring was also not available. I spoke to a supervisor who after I complained much, ordered me a comparable ring for the same price that I won the original ring on auction. Now today (1/12/22) I won a ring on auction for $43. This ring was LUXORO AAA Niassa Ruby Solitaire Ring in 10K Yellow Gold (Size 6.0) 8.70 ctw 3543776. When I went to my bid history to pay for this item that I won, it read "purchased". I had not purchased it yet, but I intended on purchasing it at that time. I was unable to since it said it was "purchased". I called customer service and was told that the ring was out of stock so they removed it from my cart. There was a comparable ring (the same ring but just in size 8) that was available currently on auction but the manager said that she can't sell that to me for the price that I won the same ring in a different size in auction that was not available. I told her they should have a disclaimer on the website for the $1 auctions stating that you may win the auction but the items you won may not be available. She then told me that this does not happen enough and therefore it is not necessary to put a disclaimer. I love the jewelry and SHOP LC but this is not a good way of doing business. They should substitute items you win on auction with comparable items or put a disclaimer on the site stating that items won may not be available for purchase. Otherwise, it is in some sense false advertising.
Desired outcome: I want 2 rings comparable to the 2 rings that I won in auction that were not available/in stock.
Shop LC / Liquidation Channel
-
Cancelled $1 auction
Over the past year I have purchased so much jewelry from Shoplc. Many times this was from $1 auctions, which I've often overpaid for. Once I received a pair of neon apatite earrings with stones missing, not even in the box so they were shipped that way. But this last time they cancelled my $1 auction after charging me 201 for it. This was order #[protected] for a beautiful turkizite ring surrounded by white and champagne diamonds. I was so excited as they matched a pair of Turkizite earrings I purchased from them. They never arrived, I called today and they said they no longer had the item. So when you get a deal it can't be fulfilled. They never apologized, so I told them to close my account. Beware if you get a deal on an auction, they won't fulfill it. So disappointed and you lost a customer addicted to jewelery. Sincerely, Laurie
Desired outcome: fulfill the order
Shop LC / Liquidation Channel
-
Sale prices and hard sell
I have been watching ShopLC for years and noticed when they have sales they are not sales at all. The sales prices are the normal prices they sell their jewelry for and also, if there is a good price its usually a junk item. These people use hard selling tactics sprinkled with lies. Caveat Emptor, Buyer beware.

While some items are reasonable, they have been selling high dollar gemstones and jewelry and forgot their Low cost prices...and give us honest reasonable retail prices not the inflated ones they use
Desired outcome: Honesty from company and better presentation with out all the lies and hype
Shop LC / Liquidation Channel
-
Error in delivery - no support by this company
I recently ordered a product from Shoplc. I received an e-mail stating that the product was delivered. Not Del. I made contact with a rep. from Shoplc twice. The first representative placed me on mute while explaining. He told me to contact the P.O. and police to report and saying that Shoplc was no longer responsible for the item because the tracking number showed delivered!
Lack of customer service and indifference upset me to the point of ending the 2nd call. I have sent inquiry to usps to try to get assistance in locating my package. I have no idea what to do after that if usps is unable to resolve.
Desired outcome: Receive the product I ordered
Shop LC / Liquidation Channel
-
Making fun of nationality
I would like to know why a host is allowed to make fun of italians. She says Stop a da music. In this day of sensitive speech why does she still do it? Maybe no-one cares. I have bought a lot of items here and had friends and family join. We are starting to draw back when she is on. I am sure I will not here anything from anyone . Just thought some one should know. Thank you Mrs. Dolores Palmer
This review was chosen algorithmically as the most valued customer feedback.
Ok to make a long story short they make mistakes sent items to address and it was returned un-deliverable and they are not willing to credit me what they received back and now they will not allow me to use budget pay I have o pay in full look I have auto draft if they hit my card they got there money, we had road construction I told the post to hold...
Read full review of Shop LC / Liquidation Channel
This review was chosen algorithmically as the most valued customer feedback.
I have bought many jewelry and watch items. Last year my sister and I spent around $6, 000.00. I have always been satisfied until the last few months. The items are not the quality they used to be. Customer service is very poor. When you complain they ask you to leave a message and they will return your call. Good luck with that. They charged me twice for...
Read full review of Shop LC / Liquidation Channel
We are here to help
16 years' experience in successful complaint resolution
Each complaint is handled individually by highly qualified experts
Honest and unbiased reviews
Last but not least, all our services are absolutely free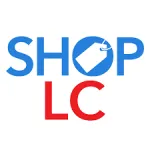 Shop LC / Liquidation Channel contacts
Shop LC / Liquidation Channel representative

Shop LC / Liquidation Channel