Seven West Media / Channel 7 complaints
413
Seven West Media / Channel 7
-
william hill ads
Saturation advertising of player odds, how to make a bet and betting options incl after-tennis open options in horse racing. All this was shown in children's viewing time before 7.30pm with no thought of the consequences to young minds. Minature prints issue warnings but this is too inadequate. I hope that broadcasting controls bans gambling ads, same as tobacco and imposes same restrictions as alcohol advertising. I think your station has been irresponsible and hope further advertising restrictions are placed on your station and the world wide betting syndicates. I would look forward to meaning penalties to accompany advertising restrictions. It is a definite black spot on your rights to televise tennis. Tennis Aust, Channel 7 and betting syndicates should bear responsibility for the corruption of tennis players and the promotion of gambling to vulnerable people. Shame on you all.
Seven West Media / Channel 7
-
australian open telecast over 2 weeks.
Hi channel 7, after viewing the channel 7 broadcasts of the australian open over the last two weeks, I have never seen a more repetitive broadcast of commercials as I have ever as seen over the last two weeks on the seven network during the coarse of the australian open.

In particular the commercials were so repetitive that we had to change the channel for each time you had shown commercials. Sometimes the same commercial twice during the same break. This is highly annoying especially when you would expect a better choice of commercials range especially for the seven network in australia. (Channel 7 commercials are annoying full stop!) highly highly irritating. How many people are turning this over everytime this is happening.

Why do you think anyone would watch these commercials when they are so often repeated?

Commercials in question were blackmores (1) most irritating commercial ever (Over and over and over again) tal, this australian life (Over and over again) ! My kitchen rules - rubbish seriously! (Repetitive to the point of despair) how many hoges commercials can you replay over and over again! (Who cares about hoges!)

These commercials were highly annoying and are not getting any message/s across. Annoying commercials like this will deter watchers in the future.

No one cares about blackmores, tal, or my kitchen rules!, and anz bank commericals. No one watches these commercials due to the repeats, so why bother playing them? Money? Corporate greed? Bad marketing strategies?

Whoever is reading this please do something about this in future to avoid a mass exodus of customers to your shows in future. I'm certainly not watching any more of this garbage as i'm sure alot of other people are not either. I have taken the time to write as the amount of time given to these short list of sponsors is absolutely ridiculous.

Gordon.
Seven West Media / Channel 7
-
tennis coverage
Hello,
The AO coverage has been terrific and Channel 7 needs to be congratulated. Jim Courier shows his wealth of knowledge and his interviews with players was very good.in contrast Rennae Stubbs should be sacked. For her to say to Serina Williams, 23 times Grand Slam Winner, "NO POTTY MOUTH" at the start of her interview was the most disgusting thing I have ever heard on TV. This stupid comment was not only heard across Australia but across the world. Serina Williams handled the comment well but you could see in her expression that she was hurt by this. I sincerely hopw Channel 7 conduct a thorough review of the telecast and make the decision NOT to recontract Rennae Stubbs next year.
Seven West Media / Channel 7
-
7 news victoria
On tonight's news there was a segment reporting on a jewellery store being robbed. The thieves were charged today. At the end of the segment the reporter said that the charged were of 'African descent'. My understanding is that this would only be said if the criminals had not been charged and were being sought.
A racist, provocative statement. So disappointed !
Seven West Media / Channel 7
-
tennis coverage
Sunday afternoon, 22 January, Why is 7 network only showing one game and not showing Wawrinka game on 7 two or 7 mate.Instead showing re runs of the shows and forcing people to watch on their tablet or phone...it's not the same as watching on the big TV.I mean Wawrinka is a former winner of AO, not good enough I'm afraid, preventing people from watching tennis.
Seven West Media / Channel 7
-
commentary on tennis coverage
Your tennis coverage is superb for which a big thank you.
The commentator Jim Courier is dreadful. He speaks endlessly OVER THE PLAY, even when it is a great, edge-of-chair gripping moment.
The BBC have forbidden commentators to speak over play for just about as long as they have been covering Wimbledon. IT IS JUST NOT DONE.
It is disrespectful to the players, the audience and everyone else involved.
Jim Courier is forever talking stupid statistics, which is just him showing off. He makes the commentary all about HIMSELF and not the players. Narcissist.
Who cares what he thinks? Please tell him to Shut the ... up so we can watch Federer and Berdych without his stupid mouth working overtime.

Julie Mews
Hamilton Hill WA 6163
Seven West Media / Channel 7
-
tennis coverage
Why on earth is the same game on both of your channels (Seven and seventwo) ?! It is utterly ridiculous that you are not utilising both of your channels.In case you did not realise, there is the defending champ currently playing (On rod laver) and instead i'm watching sam groth on two different channels. Why?! I love sammy, but I can only watch him on one channel at once. I should not have to waste my data to watch the world number 1 on centre court. Not sure who's controlling your coverage, but I could do a better job. Not everyone wants to watch australian after australian, some just want to watch good tennis. Why not dedicate a single channel to the aussie's and have the rest (And mostly the best) on another channel. I think it might increase your viewership. Just some friendly advice. Also I am unemployed so if you need someone to fill the programmer's bill I am available and (Probably) very capable.

Thanks and good evening,

Disgruntled tennis fan
Seven West Media / Channel 7
-
news
For several years now, we have been watching ch 7 advertise your one and only weather reporter jane. Bob will spend air time to introduce her, bring her up with what she can do, her qualifications, over the years? She's not new on your screen, you only have her most of the past years unless she's on leave. You air late night weather reports by her too? With all our gadgets, we are fully aware of the weather before bed. Time? Ch 7 is saturated with weather reports. Please ask her not to deliver an oratorical piece but simply report with no permanent grin like all the others do.

Not enough campaign for your one and only weather reporter, you even produce summer ads, winter, spring ads hosted by her to inform us what to do for the seasons? Do you have too much weather budget, , , please don't over do it. Thanks.
This review was chosen algorithmically as the most valued customer feedback.
Please please please re-train sam jolly out of the channel 10 style of newsreading with emphasis on the final word of each sentence. True news reading is where the verbs are given emphasis. Her performance has failed to improve since at seven. Painful and frustrating to see her read the weekly news over xmas and new year when it appeared she had been pushed...
Read full review of Seven West Media / Channel 7
Seven West Media / Channel 7
-
school spectacular
Every child has a talent that should be celebrated - really! - I was very disappointed with the lack of video footage of the dancers. Our beautiful niece who dancers and who has down syndrome could not even be seen. Other family members and friends of the family could not be seen at all. Such as throughout the bohemian rhapsody song that was originally sung by queen - the dancers were like ants - and the focus was on the singers - this does not appear to be inclusive to me. Hence I am disappointed as are many other people that I have spoken to. Such a shame that the priority is now on who is up front, yet school spectacular is suppose to celebrate every childs talent.
Seven West Media / Channel 7
-
airasia ticket
I was booking ticket for my son through online channel, but booked it in my own name by error. Now trying to change the name and no one helping me. $1400 gone. It is affecting us financially and also emotionally. My son was supposed to go on some research for his internship for his university degree and now he cant go. Airasia not helping at all, and just sending system generating emails. It is human error and can happen sometimes, dont know here to go.
Seven West Media / Channel 7
-
seven news
I was 7 news like every other night and tonight you ran a story about an austrlian teen which has been arrested in bali on suspected drugs.

The news shown seemed to be one sided and with all the footage on facebook and other media i. E. 9 news where the security guard was filmed placing this in the bag feel like only half the story has been told.

Dont want to see the kids name dragged through the mud over something he didnt do and because only half the story has been shown.

Thought news was supposed to be from a neutral stand point and feel like this isnt happening.

Lift ya game channel 7 and show a full story.
Seven West Media / Channel 7
-
channel seven app
I am fed up with advertisements on the app! Every time I go off the app to send a tx or answer a phone call and then return to the app I'm forced to watch two 15 second adverts! This is costing me a fortune in data charges! Chanel 7 has a advert every 6 minutes anyway! Why do you need more adverts every time I leave the application! if this does not change I will be deleting the application! Your advert times are a joke! And the frequency of adds are a joke!
Seven West Media / Channel 7
-
burquini/france report
Sunday Night 18th September

We often watch and enjoy Sunday Night but recently were extremely disappointed with the Burquini/France report. It $s squandered on a cheap reporting thrill. You can do better. Our story is a more credible one of hard-working Australians who experienced a rough patch some 12 years ago and worked their way though it. Losing businesses, fighting bankruptcy, doing deals with creditors and surviving to continue life.

My husband and I battle from fortnight to fortnight to survive. We don't own our own home so rent takes most of our pension. We juggle to keep up with basic living, and nose dive when extras are needed...like earlier this year when my husband required treatment and surgery for bowel cancer. We are thankful for our pension and health care card!

What about a trip for us to visit our daughter and grandchildren who
live in the U.S.? We can't afford that luxury and have spent years
missing out on our family there. Why don't you hand out a 'humanity gift' to us?

Your reporting would put a smile on Australian faces for such benevolence. I guarantee it would be a whole lot cheaper than the bundle of $s you spent on your burquini biased false story!

We would welcome the trip...accommodation for us would be free...true
story...Aussie battlers...would warm Aussie viewers hearts.

Redeem yourself!
Seven West Media / Channel 7
-
channel 7two - free to air
My TV is tuned through Foxtel and with no access to free to air! I was trying to find 7two but only had 7mate...after contact with Foxtel I was told that 7two is now free to air and has been replaced with 7mate. I was extremely disappointed as I am able to watch the tennis and other shows of interest. Could you review this and have 7two put back for viewers who do not have access to free to air!
Seven West Media / Channel 7
-
no tv reception for 4 days now since 19/6/16
i am complaining regarding no channel 7 since 19/6/16 the station just suddenly disappeared and has not been on since.
After numerous phone calls to report the matter i have not had any satisfaction as to what is been done about it. My next door neighbour and other people in the area have no channel 7 either and are most upset about the inconvienience of not been able to watch my favorite TV shows . I live at West Burleigh Gold Coast QLD i would like this matter looked into please i was told by a TV technician that its a problem with Channel 7 transmitter so its not fair that the TV has been off for 4 days now its ridiculous that no body has rung me back to let me know whats going on im not the only one without the station. Prior to that we had perfect reception i have numerous free to air scans as to no avail and still no channel 7 as at 10.45am 23/6/16 not happy please can you look into this matter please
Please look into the problem of no channel 7 for 4 days now i am extremely annoyed that its been off the air since 19/6/16 after ringing Channel 7 numerous times i have heard nothing as to what the problem is . I have contacted the ACMA media and communication and was informed it was the channel 7 transmitter its not fair that i have to miss out on all my programs everyday due to incompetence i hope this matter will be resolved soon
Seven West Media / Channel 7
-
what the, hell channel 7
I don't understand why 7hd won't be simulcast in sydney or brisbane and that the only 7hd we have is some stupid 7mate broadcast. So sick of waiting for a 7hd, and when I say 7 hd I mean 7... Not 7mate, not 7flix, just 7.

Every other main network has an hd channel of their main channel, except 7.
I can't see why it can't be the same everywhere. Prime, 7 whatever the hell you call it where you are, it should be equal across the country. Just make it hd, stop stuffing us around with crappy channels that show nothing but repeats of older shows like good times... You might as well have named 7flix "married with children" channel. It was supposed to be a movie channel and all it does is show episodes of horrible and cringey 80's sitcoms. You've only aired about 6 movies since its broadcast - the word "flick" usually means movies...

74me went under admin? I think channel seven needs to be looked into too, because this whole situation is a joke, really...

Channel 7 used to be my favourite channel, but I think i'll just be turning off the telly unless you improve your channels... Outrageous.
Seven West Media / Channel 7
-
news scheduling
On 18/04/16 I was dreadfully saddened when you put grant hackett being drunk on an aeroplane as the most important news of the day….
A young boy patrick cronin had just had his life support turned off after being cowardly hit from behind. It was devastating news and one that had many people in shock. We as a family sat down to watch this sad news and were disgusted and incredulous that channel 7 didn't have this story as one of utmost importance. Patrick's story didn't come on until 6.06 pm. I cannot believe that you put grant hackett's trivial story on before this real news story.
I will never watch channel 7's news again. Channel 10 did the same. I won't be watching that either. It's as though the young lad's death meant nothing to them. We were absolutely disgusted and very upset.
Channel 9 had young patrick's sad story on first as it should have been.
I will watch channel 9 news from now on.
Yours sincerely
Cathy clarke
Seven West Media / Channel 7
-
quality of programing
With out a doubt the quality of programming on your channel is a total joke, repeats of repeats without end, new shows that conform to the lowest common denominator, showing the same episode 3 or 4 days running and the mass of paid for advertising shows... Get your act together you have little enough content for one channel let alone 4 and one of the worst things you do is let shows over run and then cancel the show advertised I mean if you advertise the show/program is an hour long stick to it, and then advertising a premier showing of a film which you shown on the other channels for the last two weeks.. I have always believed that you can tell the state of a population by the quality of the shows they watch looking at the shows in this country no wonder its in the state its in... It stinks.. I do not expect anything to happen as you are set in your ways and will not change as its the cheap way not the right way and no more [protected]@@dy encore showings... Thanks
Seven West Media / Channel 7
-
my kitchen rules - bullying and anti social behaviours
For a long time now I have been forced to endure the adverts for my kitchen rules as on occasion I do enjoy a number of programs aired on channel 7. Each time I see one of these adds my disappointment grows. The main premise of the show appears to be one of bullying and degradation to and by the contestants in the show. They all appear to have a dog eat dog mentality and will say and do anything put the other contestant down and try to humiliate them.
Now I know that this type of behavior is meant to add some controversy to the show as a way of compelling people to watch. I also understand that a lot of this type of behavior would be scripted.
Having said that, in this day of worsening, higher profile bullying in the school yard and in work places I would have thought that the type of behaviors as seen on my kitchen rules would only add to the continuance and worsening of bullying and belittling of people in the real world. After all the show is touted as being a reality show.
Some, not all people would see these behaviors as a benchmark in how to treat people in day to day life. I believe this is why we are watching and reading about more and more situations of bullying and violence in the news. It doesn't take long for offensive language to turn into violent actions.
I don't know what the answer is. By all accounts there are huge numbers of people tuning into the show. I don't know why. I for one don't like seeing people being treated like rubbish, be it either scripted or not. It will be very difficult, if not impossible to achieve equality in society if everyone in it steps on and mistreats other people they believe they are better than, which is what this show portrays as being reality.
We are here to help
16 years' experience in successful complaint resolution
Each complaint is handled individually by highly qualified experts
Honest and unbiased reviews
Last but not least, all our services are absolutely free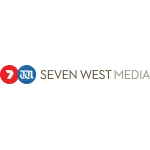 Seven West Media / Channel 7 contacts