Seven West Media / Channel 7 complaints
384
Seven West Media / Channel 7
-
lack of AFL football on channel 7
Channel 7 boasts that they are the face of AFL football.

Why isnt Ch 7 showing all the AFL games.

I notice that Foxtel and Kayo are showing many of them,BUT there are many of us in Canberra and other states that dont have Foxtel or Kayo as both are too expensive

Its time that Ch7 realised this and stopped being so greedy with costs and also sghowed more games especially on a Sunday.

Think about it and supply us with motre FTA games of AFL football.

I reside in Canberra BUT due to the fact that I am on a PENSION,I am unable to afford Foxtel or Kayo.

Thank you

I would appreciate a reply
Desired outcome: show more AFL on FTA
This review was chosen algorithmically as the most valued customer feedback.
Sirs/Madam: I am a 77 year disabled veteran – mainly due to Covid-19 and a head injury (this is only background) and I would like to tell you about a local business, Binson's and the wheelchair manufacturer, Drive, whose wheelchair had been falling apart although it's less than a year old. Because I essentially have no assistance, I can't bring the chair...
Read full review of Seven West Media / Channel 7
Seven West Media / Channel 7
-
Mobile Number used for The Voice voting
The mobile number that has been used for The Voice voting is one number off my mobile number. Thousands of people are getting it wrong mainly because there are so many doubles within the number.

My complaint is WHY use a normal mobile number...are there not service numbers that SHOULD be used for competitions? Using normal mobile numbers can exploit issues like this happening!

This issue has caused much distress within my family as well as impacting my work as I need my phone for my work and i am having to deal with calls and messages 24x7.

Today, one of the contestants created a post and quoted the WRONG number...YES MY NUMBER! So it has only escalated the issue even more!

I have personally messaged the contestant to ask him to modify his post to include the CORRECT number!

PLEASE DO SOMETHING ABOUT THIS! I am seeking further advice to deal with the trauma this has caused and more importantly how much it has impacted my work.
Desired outcome: Acknowledgement of the issue would be appreciated at least. Email: [email protected]
Seven West Media / Channel 7
-
AFL Coverage in Perth
I'm complaining about the AFL coverage in Perth compared to Melbourne. This week Perth did not have the same games as Melbourne televised. We missed out on a Sunday football coverage Carlton Vs Adelaide and the Friday night game coverage was different. We should have the same number of games televised on free to air TV each week and the same games as Melbourne.
Desired outcome: Televise the same games as Melbourne in Perth.
This review was chosen algorithmically as the most valued customer feedback.
Hello seven team, thanks for taking the time to whip through this comment. I'm a legally blind transplaint recipient and im just questioning tonights 7 news segment titled what to look out for in your food, highlighting poisions on the add and what we should look out for! Should it not be to bring up the fact that our rights are being breeched with thi...
Read full review of Seven West Media / Channel 7
Seven West Media / Channel 7
-
Commentary Richmond v Melbourne
I'm a bulldogs supporter so I have no vested interest in the game. The commentary tonight has been truly dreadful. You wouldn't know that Richmond played, it seemed like a big pat on the back for Melbourne who had a very favourable night with the umpires and who kicked 9.22. Nathan Jones hardly talked about the other team and Hamish and Jason Bennett also joined in the Melbourne lovefest. For an "objective" commentary team they were disgraceful and Nathan Jones should not be allowed to commentate on any more Melbourne games.

Regards
Desired outcome: Remove Nathan Jones from Melbourne games
This review was chosen algorithmically as the most valued customer feedback.
Why is it, that Home and Away gets taken off Monday, and replaced with The Voice? First we lose Home and Away on Fridays, then half the time instead of 3 episodes on a Thursday it's cut to 1, and now you've taken it off Mondays? Seems like any time you need to make time for something else then you just cut Home and Away, very annoying to people who enjoy...
Read full review of Seven West Media / Channel 7
Seven West Media / Channel 7
-
Scheduling of Oscars
I recorded todays "live" Oscars telecast and was flabbergasted that after nearly 3 hours of watching it later in the afternoon that 15 minutes before the close of the ceremony you ended the coverage in the allotted time meaning I missed the 3 most important live winner announcements! Surely you would allow for the inevitable running time overruns in these award shows. Most other broadcasters do! Never again!
Desired outcome: An apology
Seven West Media / Channel 7
-
Channel 7 AFL coverage
For the sake of non-Collingwood supporters, please don't allow Nathan Buckley to commentate Collingwood games unless it's some sort of dedicated coverage specifically for only Pies fans. I shouldn't have to point this out, but he's very clearly biased. Some one like Luke Hodge is a fan favourite as a commentator because he is capable of being objective and putting his bias aside. Bucks obviously isn't and so makes watching AFL very difficult for opposition fans. I will switch to Fox or Kayo
Seven West Media / Channel 7
-
Sports Betting and Gambling advertisements
To whom it may concern,

This is a complaint in regards to the advertisement of gambling during a live coverage of an AFL game. I am a long supporter of the removal of this (what I like to call) propaganda. I know from my own

research, that advertisements such as SportsBet, are not permitted during a live coverage, including breaks in the game such as half time. On Friday night (18 Mar 22), I was enjoying the game between Collingwood and St Kilda, when at three quarter time, an advert for SportsBet, came

on giving live odds about the current game. As I have already eluded, not only is this distasteful, but illegal under the code of practice of The Australian Communications and Media Authority. It is bad enough that we have this propaganda on our screens 24/7, let alone during a football match which is forbidden.

Tobacco products were removed from all sponsorship and advertisement from sport coverage for a reason. Sports Gambling is the Tobacco of the 1970's, 80's and 90's. Like smoking, this is breading a whole new generation of gamblers.

I am writing this to highlight the fact this this happened and in hope management will fix this issue.

Thank you
Desired outcome: Removal and surety that this won't happen again and ideally removal of all reference to sport gambling on free to air television.
Seven West Media / Channel 7
-
Continuous coverage of floods with no normal programming to break the monotony
I understand that the floods that are occurring in SE Queensland are a significant event however Channel 7's all day coverage with Sharon Gidella and Max Futcher is becoming monotonous and boring as they are rehashing the same situations all the time. Is there no one else who can cover this story from the studio to at least alleviate some of the monotony (Kendall Gilding is always a breath of fresh air in the afternoon as is the Chase at 5.00pm). Could you please resume some normal programming and have news updates hourly as there does not appear to be too many changes in between.
Desired outcome: Resume normal programming with hourly updates on the floods.
Seven West Media / Channel 7
-
Level of Advertising on 7Flix 27 February 2022 During Lord of the Rings: The Fellowship of the Ring Transmission
The Lord of the Rings: The Fellowship of the Ring was shown on 7Flix between 7.30pm and 11:10pm on 27th February, 2022.

I wish to complain about the amount of advertising interrupting the film.

The film runs for 178 minutes. The amount of the film shown was 171 minutes, since the end credits were omitted. The total running time (from 7.30 to 11.10) is 220 minutes.

This means that 49 minutes of ads were shown within that 220 minute period. In other words 22% or over 1/5th of the time was spent showing advertising.

I feel more than 1/5th of viewing time showing ads is far too much.

Two other points:

(1) The second and third instalments of the film are due to be shown over the next two Sundays. Hopefully, this disgraceful intrusion of ads will not continue.

(2) The number of ads I have listed does not include superimposed ads for other unrelated Channel 7 programs shown at the bottom of the screen after each and every ad break.

While I appreciate that stations rely on commercial funding, I feel that 22% of the viewing time should not be spent on ads.
Seven West Media / Channel 7
-
Olympics
Shame on channel 7 for supporting China and the genocide olympics.

To broadcast and support a communist regime that is oppressing, murdering, coercing and repressing free speech and their population is terrible.

How can the executives at Channel 7 support and provide legitimacy to the Chinese communist party.

It's the nazi olympics all over again, shame shame shame.
Seven West Media / Channel 7
-
Winter Olympics - Nordic skiing commentary
The commentary on Nordic skiing is totally inexpert. Constant citing of statistics of results from previous Olympics is not commentary and shows the commentator is totally clueless about what is actually going on. The statistics are interspersed with reading of time gaps being shown on the screen or the name of a ream or competitor. There is nothing about skiers' techniques how the fresh snow has changed what might be going on with waxes, how the wind affects shooting in biathlon etc. There is plenty of scope for someone knowledgeable to help viewers understand what is going on. Instead we get - it is cold, it is up high so the air is "incredibly thin", the wax technicians have had to wax the skis with something less toxic than they used to use. It's mostly drivel and is simply a word salad to fill in air time. The comment about hoping a skier didn't crash and have ski go off into the bushes was a ripper, confusing Nordic bindings with alpine bindings. And on it goes. I only have the sound on to hear what snow sounds like and for what the coaches are saying. Surely there are some articulate former skiers who can add something useful to the coverage. Think Robbie McEwan on cycling or Steve Ovett on athletics. There is a place for a "race caller" who can immediately identify competitors, but sports commentary is much more than names and useless statistics.
Desired outcome: Addition of technical expertise to Nordic skiing commentary
Seven West Media / Channel 7
-
Compair not knowing where a place is and then saying it's near somewhere when in actual fact it's nearly 1000km away
Watching olympics and they were talking about 2person bobsled One of the competitors was originally from Leonora in weastern Australia and the compair said it was near Esperance. He needs to look at a map. They're nearly 1000km apart. If you don't know don't make it up. Guess that's what happens when they're from eastern Australia and don't know how to find something on a map. Pull your finger out and get it right
Desired outcome: Compair to apologise for his 'stake on Olympic coverage Chanel
Seven West Media / Channel 7
-
Winter Olympic coverage
This complaint relates to the excessive use of presenter commentary throughout the coverage of the winter Olympic s. It's just not interesting watching channel 7 commentators drinking on about various events. Just show the events. Our hosts - don't know their names - a male and female, are completely useless wordy bookends to the amazing coverage of the athletes competing. Please stop wasting our time and making us watch these people make shallow and banal observations. The athletes are amazing in themselves and don't need this superfluous pre and post drivel.
Desired outcome: Get rid of the hosts and just show the sport
This review was chosen algorithmically as the most valued customer feedback.
In a time when Covid has decimated the income of our very talented Actors, Actresses, Musicians and Artists, we are seeing mostly American advertisements on television. Why are Australian advertisements dominated by a foreign culture? There is an absolute dearth of Australian films being shown, even on this year's Australia Day, and it is turning our...
Read full review of Seven West Media / Channel 7
Seven West Media / Channel 7
-
Winter Olympics 2022
I am complaining about the poor commentary provided by Channel 7 for some sports. Some commentators are very professional and I especially commend the lady who explains the figure skating. She is respectful of all the competitors. However, some men who commentate are not. It is disrespectful and rude not to learn the names of all competitors and worse yet not to even bother to try. Also, to completely dismiss a competitor by talking solely about the next Australian athlete is rude. We all want Australia to do well but there is no need to be rude and so parochial. SBS has much higher standards with their commentary of different sports. When the commentary is so bad on Channel 7 there is no other option but to change channels.
Seven West Media / Channel 7
-
7 plus app
We are trying to watch the big bash finals and as per the norm channel 7 seems to have week reception in our area (Craigmore SA 5114, has been this way for 15 years +). I have checked the location in settings and it is set for our area. I put the 7 app on the TV for my wife because she likes your channel and your sports coverage. She is really into the big bash and now her team is in the finals we are very disheartened to find that the App that you constantly messaged/emailed me about how great it would be to have, does not have coverage even though it is live on TV? Please respond as the grand final will be on soon.

Jonathan Schmidt

0407 180 440
Desired outcome: Put what is live on TV on the App, not some reality crap instead.
Seven West Media / Channel 7
-
Advertising and promotion
Your Voice overs are pathetically blokes and I just saw a news highlight of sports before an ad and why do you have to use brain dead puns to try and make light of a very un important but apparently serious sports story. GROW UP CH 7! The fact you need 350 characters is the opposite of everything your station and all commercial stations do which is to dumb stuff down and remove conversation so here it is.
Desired outcome: Stop male blokes voice overs and silly sports puns
We are here to help
16 years' experience in successful complaint resolution
Each complaint is handled individually by highly qualified experts
Honest and unbiased reviews
Last but not least, all our services are absolutely free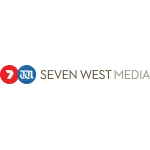 Seven West Media / Channel 7 contacts