Scotts.com reviews & complaints 81 - 44
I actually worked for Scotts Lawn Service, located in Runnemede, NJ. Scotts has been around for years and have built their brand name. However, having worked for the company, I've seen the inside...
Read full review
The complaint has been investigated and resolved to the customer's satisfaction.
Just used Scotts Turfbuilder with *** control last week on our lawn - which at the time was already pretty nice and green. We followed the instructions on the bag EXACTLY. Our lawn is now completely...
Read full review
The complaint has been investigated and resolved to the customer's satisfaction.
Scott's products for sale at places like Home Depot are fine, but avoid the fertilizing lawn service unless you want to get trapped into it like a bad cell phone company! We signed up for the service...
Read full review
Scotts.com
-
no results!
I hired scotts in the spring of 2006 to get rid of the weeds in my lawn and help to establish a new bahia grass lawn. The sales rep left me a form indicating which weeds I had and what would be done to fix it. The brochure said "If you're not satisfied, we'll make it right!". The treatments were to be done six times at a cost of $175 each. The first couple of times they treated for weeds and said (in writing) that weeds should turn yellow and die in a few days. That never happened, plus i now had a new, different type of growth (a clumpy, large-bladed thing) I had never seen before.

I called and asked them to meet me on site to explain what was going on. Three times they came out without calling me and left notes saying they would get it resolved with more treatments. Thia continued until November, when the treatments were finished and my lawn looked like hell...Worse than before I started with them!

I demanded a visit. The first guy who met me was just an applicator. He told me my problem was my whole lawn was infested with crabgrass and they had nothing to kill crabgrass. Scotts sells a crabgrass preventer over the counter, Roundup would certainly do it, as well as many other products .( The University of Florida Agriculture Dept. sent me a list of over 30 chemicals that would do it.)

Their 'expert' then came out and said the same thing, plus he said I should not be watering the lawn because water rots Bahia and crabgrass thrives on it. After each application, they had left instructions to water thoroughly for several days!!!
I asked them all if they could not kill crabgrass, why did they not tell me that before taking my money. Long story short, I hired a local expert, Mr.Stan DeFreitas, also known as Mr. Green Thumb, who has been on TV, radio and published a book on Florida gardening. He discovered many different varieties of weeds in my lawn and only two very small patches a couple inches square, near the driveway, of crabgrass.

I sued and and won all my money back plus court costs and the expense of stan's report. Last year I did weed and feed, planted winter rye and the lawn looked great. I am now seeing the bahia sprouts coming up. Finally, last year Scotts changed their warranty policy. If you're not satisfied, their liability is limited to refunding the cost of one treatment!
What does that tell you??

Please, please, stay away from scotts lawn service and do it yourself.
We are here to help
16 years' experience in successful complaint resolution
Each complaint is handled individually by highly qualified experts
Honest and unbiased reviews
Last but not least, all our services are absolutely free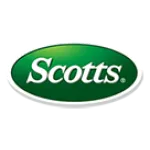 Scotts.com Company contacts