ScentMatchers complaints
32
Newest ScentMatchers reviews & complaints
supposed match only smells of alcohol and drain cleaner!!!
This isn't even in the same solar system as the fragrance of supposedly matches. Doesn't even smell like perfume. This was to be a special Christmas present for my daughter - it's also her birthday. The perfume we were trying to find was very special for a variety of deep personal reasons -- not unlike many other people here I'm sure. This season was esp. important because she's been dealing w. a serious and unexpected health issue in her family ( a wonderful husband and my 3 fabulous grandchildren).
I was beyond shocked that this company produced such an unbelievably shoddy product but refused any recompense after charging $90 for it! I am living on a small amount of social security (I qualify for food stamps!) And have health issues of my own - serious and chronic- thank God for Medicaid. I saved for a year to buy this for my child . I admit it was foolish to trust what looked like a wonderful opportunity to bring a bit of nostalgic happiness in this season. But this product is so exceptionally vile it's completely unusable -- any of my cleaning products smell better.
If there is any legal action being put together to try and get people's money rightfully refunded I'd be so grateful to know about it and would add my name to any lawsuit ect. This has caused me financial distress and emotional pain . I'm in my 70's and definitely feel taken advantage of and flat out scammed.
perfume
They sent me a terrible swil no where near the frangrance I wanted, It was in a cardboard box and they did nit 'engrave' the bottle, yet the refuse a refund. They had offered a refund on the page I first ordered from but niow sway the policy has cahnged. I know why, they are a fraud and just pour whatever swill they habve inm a bottle and call it what you want. They say they have alab but are really just in a residental area in a house. Close them down, please.
"replicated" perfume to replace a discontinued scent
I asked if scentmatchers could replicate my old favorite, Silver Rain by La Prairie. They said they could do it so I ordered a bottle plus a travel size. When I got the product I knew right away it was nothing like the original. I had a small bottle of the original scent to compare and it was like two completely different fragrances. I contacted them to let them know that they sent me a product that is nothing like what I would asked for and they said they have a policy of no refunds under any circumstances! I think this company is running a scam operation. They charge a lot of money for these perfumes and honestly what I got smells like cheap drugstore perfume, not the very expensive luxury fragrance I Purchased in department stores years ago. I should have known it was too good to be true.
Is ScentMatchers legit?
ScentMatchers earns 96% level of Trustworthiness
SAFETY NOTICE: ComplaintsBoard has analyzed ScentMatchers and determined that it has perfect credibility and is completely trustworthy, with a legitimacy rating of 96%.
We found clear and detailed contact information for ScentMatchers. The company provides a physical address, phone number, and email, as well as social media account. This demonstrates a commitment to customer service and transparency, which is a positive sign for building trust with customers.
The age of ScentMatchers's domain suggests that they have had sufficient time to establish a reputation as a reliable source of information and services. This can provide reassurance to potential customers seeking quality products or services.
Scentmatchers.com has a valid SSL certificate, which indicates that the website is secure and trustworthy. Look for the padlock icon in the browser and the "https" prefix in the URL to confirm that the website is using SSL.
Our scan shows ScentMatchers website is free from malware and phishing activities, which are types of online threats that can include viruses, worms, Trojan horses, ransomware, and other malicious code, as social engineering tactics used to trick users into sharing their personal information.
Several positive reviews for ScentMatchers have been found on various review sites. While this may be a good sign, it is important to approach these reviews with caution and consider the possibility of fake or biased reviews.
This website offers payment methods that provide the option for customers to get their money back, which could be a positive indicator of the company's commitment to customer satisfaction.
Scentmatchers.com appears to have online shopping features, it's important to know that the platform supports an extensive range of payment methods, making it convenient and easy to complete your transaction. The payment procedure on the website is also relatively simple and straightforward, ensuring a smooth and hassle-free experience for buyers.
However ComplaintsBoard has detected that:
Despite a high level of trust, our investigation found issues with ScentMatchers's service, including poor customer service, lack of accountability, and responsibility to resolve complaints. Customers may face long wait times for responses, receive generic or unhelpful answers or no response at all. Only 34% of 0 complaints were resolved.
Scentmatchers.com has relatively low traffic compared to other websites, it could be due to a niche focus, but could also indicate a potential lack of traffic and popularity. The scentmatchers.com may offer a niche product or service that is only of interest to a smaller audience.
Our Verdict: ScentMatchers is highly recommended company, but beware of poor customer service. Their 34% Resolve Complaints rating is a cause for concern. We advise using their services securely and reviewing complaints beforehand.
scent ambush by dana
I just received my scent perfume and it was the most horrible smell I have ever smelt! I have four people wanting to know how it was and everyone who smelt it couldn't believe you would send something like that out to a customer! You should be shut down! My bottle was $72.00 and I threw it right in the garbage. I have never ordered anything that cost that much and turned around and got rid of it. I will never do business with you again and I will tell as many people as I can how very terrible your business is!
fragrance
Company (Scentmatchers aka Brilliant Enterprises, Scentcrafters) claimed to duplicate any perfume and if not on file, they wouldnt charge you. They sent me a really horrible cheap scent that didn't remotely smell like the one I requested. BBB marked "resolved" but I certainly didn't feel any resolution on my behalf. I was charged an extravagant price and received nothing usable and no refund.
cologne
I attempted to order a reproduction of A87 by Aeropostale. The product scent was awful. Smelled like alcohol and water. They refused to accept a return or provide a refund. They offered a second attempt to recreate the fragrance which was worse than the first. Scentmatchers repeatedly refused to accept a return or provide a refund even after multiple contacts expressing my complete discontent with their product. I was left feeling like I had been scammed. The product delivered did not even resemble cologne. No one would wear that stuff. I believe this company is not a reputable business and they are conducting a scam.
charles of the ritz perfume
This product smells nothing like Charles of the Ritz perfume. this costs 69.99 The order #BY1PoB906 B88 Purchase date 4/01/18 I would like a full refund, as this was a Birthday Gift. Dan Beard 80 woodland heights Greencastle, IN. 46135 This product was very strong and heavy, nothing like the original scent. I am very unhappy with the scent. their address p o box 1550 Gaylord Mi.49734
two bottles of perfume order for 41.98 each
I recently ordered two bottles of perfume (1) Myja Neshaye' (2) Robert Jr. Still waiting for my emailed RECEIPT! Please Respond A.S.A.P! Thank You,
Robert Nelson
[protected]
[protected]@gmail:com
P.S This "email is a very simple request. Direct and to the POINT!
I only want my Reciept and my ordered PERFUME I Paid For! Which is very FAIR! Choosing the perfume scent, Color, and bolltle style was simple as was GIVING MY MASTER CARD NUMBERS! Please don't make sending my reciept,
And my order difficult. I have extremely eager Attorney!
fake
Unfortunately, the scent I ordered from them had nothing to do with the real one. It's really far far away from the original.
When I put it n my skin I clearly can smell spirit. I know that it's usually used, but not so much.
It's fake.
Very disappointed with that. I wasted my money for nothing. It would never have happened if I had read the reviews first...
fake perfume! don't buy from them!
These people are selling fake perfume, I would not recommend buying anything from Scent Matchers!
I paid a lot of money, but that's not the worst part. The worst and saddest thing was that I bought the perfume as a present and it was too embarrassing gifting it! I tried to get a refund, but they didn't want to accept it back and claimed that all their products were authentic.
I will never buy from them again, because not only they're selling fake stuff but they also are very impolite and unprofessional when it comes to customer service.
ridiculous company!!
I bought a perfume and was not satisfied! Smell was absolutely different from original and it was definitely fake perfume. I contacted Scentmatchers and of course they tried to protect themselves and said that everything I told was not true. I told them that I wanted a refund and they said no. I was in contact with them for a long time and later they finally agreed to refund me, but said that I was supposed to send the perfume back (at my own expense) and they also said that they were able to refund only 50%! They said that was their final decision. I am extremely disappointed with this ridiculous company! They are worst ever and they gave me nothing but headache!
stay away from scentmatchers!
I've ordered a bottle of perfume from this site and they shipped it to the wrong address. ScentMatchers was very unprofessional and said that there was nothing they could do. They refused to send me another package and also did not want to search for the original one. I argued with them a lot and called every day. Only after two months the nightmare was finally over, they agree to refund me, but unfortunately that was too good to be true. ScentMatchers stopped answering and I still have no information about the money. Better stay away!
can't reach customer support
I have ordered some men's perfume as a birthday present for my boyfriend and received the wrong order. Since there was no time for waiting for a replacement I asked for a refund, but ScentMatchers did not reply. I emailed many times and called but still I can't get any help from ScentMatchers! I'm so frustrated and I really want to know if there are any ways to contact these guys!
product does not match fragrance
On 12/18/2013, I purchased a bottle of perfume from this company. They claim they can duplicate any discontinued fragrance for you and they have a long list of all the perfumes they can copy. I had asked for a duplication of Champagne by Yves Saint Laurent.
It had been discontinued due to a lawsuit concerning the name. I loved that fragrance and was so glad to see that I could get it again.
So I ordered a bottle for $59.99. I got it about a week later. When I took the top off of the bottle, the fragrance was not even close to the one I had ordered! There was no paperwork in the shipping box and the return address on the USPS label is in
Gaylord, Michigan 49734.
My first mistake was not reading the many, many complaints of other customers who have had the same problem I have. When you call their phone number, an answering machine tells you to email them because they will get back to you quicker. When you go to their email site, it takes you to same the site where you order. There's a box with the answers for various questions you might have. However, when you click on "Returns", they don't give you any RMA# or an address to send it to. But it must be returned within 90 days and they will "give you your money back, no questions asked. Period."
Where do I go from here? Should I contact my credit card company and decline payment ?
Nancy McKechnie
2105 Powers Ferry Rd., Apt. E
Marietta, GA 30067
email: [protected]@bellsouth.net
The complaint has been investigated and resolved to the customer's satisfaction.
perfume refund
I bought a bottle of duplicate perfume called Beloved by Prince Mattchelli. Received it and did not have a scent! I have Post Office receipt saying I sent it backOct. 9 2012 and they received it Oct. 13 2012. They do not have a telephonre service for refunds they say to use internet e-mail. I have tried so many times but I am 66 years old and am very confused. I have e-mails of Jennifer Monroe, Cust. Serv. Mgr still asking if I returned the perfume. I used her" from " ' address and got no satisfaction. Perfume is $69.98. Can you help me?
Resolved
The complaint has been investigated and resolved to the customer's satisfaction.
stay away - keep your money
I received this cologne as a birthday gift. What a disappointment! It was supposed to be Aramis Chromatics - That great scent I wore in the 70's. NOT EVEN CLOSE! It smells exactly like baby powder. Another reviewer also pointed this out. I picture the proprietors of this website with a big industrial drum of baby powder scented perfume and filling up bottles and mailing them out and chuckling all the way to the bank! Any positive reviews must be bogus! STAY AWAY - Keep your money!
The complaint has been investigated and resolved to the customer's satisfaction.
This review was chosen algorithmically as the most valued customer feedback.
I have already added my complaint to this website. Today I found out some interesting info. First, the address above of Scentmasters is way out in the bookdocks (woods for you non-southeners). There is absoluley no building anywhere near it and certainly no manufacturing plant. I also contacted the Michigan Secretary of State Office and a nice man got right...
Read full review of ScentMatchers
The complaint has been investigated and resolved to the customer's satisfaction.
rescended refund
They were supposed to duplicate a scent but it smelled worse than crap when it arrived. I contacted them, they issued a refund but I wanted them to try again so they rescended the refund and now claim they didn't receive the product back so no remake and no refund. Problem is was after they issued the refund I lost or threw away the tracking number. Now they say they never got it and cannot issue a refund without the return of tje product (which is apparently "lost in the mail.") They either had my product in hand when they issued the refund or they don't have to have the product in had to refund. I plan on taking this to my husband's corporate attorney. If any of you would like to start a "class action" suit, email me at GerriPTA.com and maybe we an get somewhere. Everyone should write a small editorial in their local paper to "notify citizens to avoid the rip off and boycott this company." That's what I am going to do and plaster it all over facebook and twitter. These things everyone can do and it won't cost you a dime.

Please help nail the ### to the wall. Thanks
Resolved
The complaint has been investigated and resolved to the customer's satisfaction.
fraudulent, unethical practices
Scentmatchers is a fraud. It is a Michigan-based, mom-and-pop scam. They have an F rating (on a scale of A+ to F) at the Western Michigan Better Business Bureau. BEWARE: they claim to match any existing or discontinued fragrance. The internet is rife with harsh criticism and complaints of their operation.

After extensive delays in sending it in the first place, the fragrance they finally send you will smell NOTHING like the fragrance you ordered. It smells awful, in fact. They make no effort to recreate the fragrance you actually order and for which you spend upwards of $60 plus sometimes hefty shipping costs. If you return it, as per their refund policy, they deny ever receiving it, even if you have proof that they have through the tracking number.

They have refused to address any of the specific complaints I've mentioned in our email exchanges, going so far as to tell me, basically, to get a life. Telling off a disgruntled customer, whereas they're the ones ripping innocent people off, amidst an unprecedented economic crisis is, in my book, shockingly unethical. These people need to be stopped, if not arrested for scamming hundreds if not thousands of people.
bogus products
I'm so glad I read other complaints about Scentmatchers. They saved me at least $70. I was about to order some discontined fragrances they claimed to be able to duplicate (dupe for short.)

It was amazing that they could match anything, including the bogus cologne

they were willing to charge me $69 for "Boogey Boogey Boogey" by Tool Box.

Wow, and they didn't even need for me to send a sample.

Apparently this outfit has ripped off and dissappointed many.Reading some of these experiences is is heartbreaking.These guys need to be stopped and prosecuted. I was lucky.
Collect Your Trust Badge
Be recognized for outstanding customer service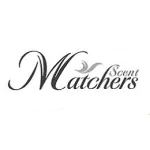 ScentMatchers

contacts
We are here to help
19 years' experience in successful complaint resolution
Each complaint is handled individually by highly qualified experts
Honest and unbiased reviews
Last but not least, all our services are absolutely free