Overview of Scentbird customer experience
Scentbird, despite claiming to offer a unique and personalized fragrance subscription experience, has garnered a slew of negative complaints from its customers. The most common themes include poor customer service, difficulty cancelling subscriptions, and inadequate fragrance quality. Customers have reported being lied to by company representatives, receiving expired or partially filled vials, and being charged for products they never received. Scentbird's lack of transparency and poor communication has caused frustration and disappointment among its clientele. Overall, potential subscribers should beware of Scentbird's track record of subpar service and quality before making any commitments.
Newest Scentbird complaints
Scentbird Review: Disappointing Packaging Downgrade
I used to be a subscriber of Scentbird a few years ago, but I had to cancel my subscription due to financial constraints. Besides, I wasn't going out much in 2020 and 2021, so I wasn't using the perfumes as much. However, I recently got a promotional deal that offered a good price, so I thought, why not give it another shot? To my surprise, I noticed that the packaging had changed.

When I first subscribed to Scentbird, they had these beautiful metal cases that held the vials snugly and twisted up nicely to use. The cases were sleek and didn't feel like they would break easily. However, the packaging has now changed to these cheap, two-piece magnetic cases that pop apart if you so much as look at them wrong. I hate them! They don't feel like something I should keep, and I feel like I should be taking the vial out and tossing the plastic. The vial rattles around in the case, and I'm always worried that it will break if I knock it over since the case pops open, and the vial hits the ground.

Since the subscription price has gone up since I last subscribed, and the packaging has undergone one of the worst downgrades I have ever seen, I had to cancel my subscription again. I understand that using plastic instead of metal may be a cost-cutting measure, but it really cheapens the whole package. I would consider subscribing again if they brought back the nice metal packaging. It looked so much nicer.

Overall, I think Scentbird is a great service, but the packaging downgrade was a significant disappointment. I hope they listen to their customers and bring back the metal cases.
Scentbird Review: Buyer Beware of Poor Customer Service, Slow Logistics, and High Prices
If you are in the market for a new fragrance subscription service, we suggest you look elsewhere because Scentbird is far from perfect. While they offer a wide variety of designer and niche fragrances to choose from, their customer service and logistics leave a lot to be desired.

First, let's talk about their customer service. If you have a question or issue, you are pretty much on your own. They only offer basic FAQs on their website, and if you need further assistance, you must submit a ticket. Unfortunately, their response time is slow, and even when they do respond, they typically provide little to no help or solutions.

Now, let's discuss their logistics. If you were hoping for timely and reliable deliveries, think again. They charge you on the 5th of each month, but when they ship your order is anyone's guess. In fact, it often takes over two weeks for them to even send out your shipment. Once it's shipped, it can take up to 15 days to arrive, which means you could be charged for the next month before even receiving your current order. Plus, their advertised processing time of 10 days is clearly not accurate, as many customers have reported waiting much longer.

But even if their customer service and logistics were up to par, their pricing is questionable. At $14.95 a month, they offer one 8 ml vial of fragrance. This breaks down to $1.83 per ml, which is almost four times the average cost of most colognes at 50 cents per ml. So not only are you waiting ages for your shipment, but you're also overpaying for the product.

In summary, we recommend avoiding Scentbird and finding a fragrance subscription service that values their customers and provides timely, reliable deliveries at a fair price.
Scentbird Review: Popularity vs. Efficiency - A Look at Customer Service and Delivery Delays
Scentbird, a fragrance subscription service founded by a talented entrepreneur, has been receiving praise from several business circles. However, it appears that the company's popularity does not guarantee the efficient delivery of its products. Scentbird recently moved to a larger warehouse, which has caused delays of over two months for customers who subscribe to their service. What's more perplexing is that one-time orders are subject to the same delivery timeline as subscription services. Customer service, which is an essential aspect of any business, is also lacking since Scentbird does not provide a phone number to get in touch with them. This absence might prevent having to handle customer complaints, but it definitely has not stopped them from billing people's accounts within seconds. It's a business model that seems to work for Scentbird, which does not produce an output of goods that matches the revenue that enters the company. The only means of communication with Scentbird is through email. However, the responses are minimal, and it is frustrating to deal with a bot email reply. Another possible way to communicate with this company is through Facebook. However, this raises concerns about privacy and confidentiality since the inquiries about a personal purchase would be in front of an audience consisting of millions of people. Currently, some Scentbird clients are waiting for products that were ordered on 11/01/18 to arrive. However, it is December 13th, and there have been no replies to the many emails sent to the company. Due to the unfortunate circumstances, unhappy customers have reported Scentbird to the Better Business Bureau (BBB), where hundreds of others have also reported this company. Therefore, Scentbird should not consider a brief statement of a few sentences on its website as sufficient customer service.
Is Scentbird legit?
Scentbird earns 91% level of Trustworthiness
SAFETY NOTICE: ComplaintsBoard has analyzed Scentbird and determined that it has perfect credibility and is completely trustworthy, with a legitimacy rating of 91%.
Scentbird has received 2 positive reviews on our site. This is a good sign and indicates a safe and reliable experience for customers who choose to work with the company.
Scentbird.com has a valid SSL certificate, which indicates that the website is secure and trustworthy. Look for the padlock icon in the browser and the "https" prefix in the URL to confirm that the website is using SSL.
Our scan shows Scentbird website is free from malware and phishing activities, which are types of online threats that can include viruses, worms, Trojan horses, ransomware, and other malicious code, as social engineering tactics used to trick users into sharing their personal information.
Several mixed reviews for Scentbird have been found on various review sites. While some customers have had positive experiences with the company, others have reported issues with their products or customer service. It's important to read and consider a variety of reviews before making a decision to purchase from this website.
We looked up Scentbird and found that the website is receiving a high amount of traffic. This could be a sign of a popular and trustworthy website, but it is still important to exercise caution and verify the legitimacy of the site before sharing any personal or financial information
However ComplaintsBoard has detected that:
While Scentbird has a high level of trust, our investigation has revealed that the company's complaint resolution process is inadequate and ineffective. As a result, only 0% of 14 complaints are resolved. The support team may have poor customer service skills, lack of training, or not be well-equipped to handle customer complaints.
There was some difficulty in evaluating or examining the information or data present on the scentbird.com. This could be due to technical issues, limited access, or website may be temporarily down for maintenance or experiencing technical difficulties.
Our Verdict: Scentbird is highly recommended company, but beware of poor customer service. Their 0% Resolve Complaints rating is a cause for concern. We advise using their services securely and reviewing complaints beforehand.
Terrible Customer Service and Practices - Do Not Recommend!
This company is not good at all. At first, I got my first order with no problem. They gave me a second perfume which they picked for me. But then, in the middle of October, I noticed that they never sent it out even though they charged my card 4 weeks ago. Another payment was about to come out for October but I never received September's perfume. I reached out to customer service and they told me the perfume was out of stock. They assigned the perfume to me and never let me know it was out of stock. They just held my account pending while still charging me for something I never received. I asked Alina why they would assign a perfume if they don't have stock. It's 2022, they should have a back-end system to catch those things, especially since their system picked it for me. But of course, she didn't have any answers. They told me they would send me a new perfume as soon as possible, but it's now October 23rd and I still haven't received my perfume from September. I spoke with the customer service rep 8 days ago and still no tracking numbers for this perfume. This is the worst company I've ever come across. They have horrible practices. I don't understand why they even have people sponsor their company when they can't even handle the customers they have now. I would not recommend this company to anyone. I told Alina that if this wouldn't get handled in a timely fashion, I would be writing reviews everywhere. But I guess they still don't care.
Review of Scentbird: An Affordable Way to Explore Fragrances
As a fragrance enthusiast, I was excited to try out Scentbird and explore a wide variety of scents. I was pleased to discover that you can have up to three fragrances a month, with the option to add on even more. However, I did notice that some of the scents I wanted sold out quickly, sometimes within a matter of hours. It would be great if Scentbird could reserve the perfumes for the person who added them to their queue, so we don't miss out on our desired fragrances.

Another issue I have with Scentbird is the delivery time. Even though they charge you immediately, it can take a whole month to receive your monthly order. But perhaps the most frustrating issue with Scentbird is the spotty performance of their website and app. I've written several reviews for different scents, only to have them disappear. This makes it difficult to keep track of my preferences and to find scents that I would consider purchasing in full size. It would be great if Scentbird could improve this aspect of their service.

I do appreciate the opportunity to explore different fragrances and to have the option to purchase full size bottles of my favorites. However, I did notice that add-ons are usually more expensive than the monthly subscription fee, which seems counterintuitive and unusual for this type of service. Overall, I think Scentbird has some room for improvement, but it's a great way to try out different fragrances without committing to a full bottle.
Scentbird Review: Overwhelmed with Orders, No Response, No Refund; Frustration and Disappointment
As a consumer, I was excited to explore my options for a new scent through Scentbird's subscription service. However, my experience has left me feeling frustrated and disappointed. After placing my order on January 8th, 2019, I eagerly awaited the arrival of my mini-vials of popular scents, only to be told that the company was overwhelmed with orders and that I needed to have patience.

Sadly, my patience was ultimately in vain. Despite repeated attempts to contact the company via their e-Mail client, I never received a response. To make matters worse, their phone number proved difficult to locate, making it virtually impossible to reach them by phone. Despite my best efforts, I was never able to obtain the scents I ordered, and to this day, my order still shows as "processing" and "delivery status: not available yet."

Understandably, I became frustrated and cancelled my subscription in hopes of receiving a refund for the $35 that had been taken from my account. Sadly, my attempts to obtain a refund were met with silence, leaving me feeling frustrated and dissatisfied with the entire experience.

While I eventually found the scent I was looking for elsewhere, I still believe that Scentbird owes me a refund for an order that was never fulfilled. After nearly two years, the company has finally responded to my inquiries, offering to send me the mini-vials I should have received years ago. While I appreciate the gesture, it's unfortunately too little, too late. The need for this product has long since expired, and I simply want my money back.

At this point, I find myself wondering about the laws that require a business to refund a client when an item or order is never fulfilled. As a consumer, I believe that it's important for companies like Scentbird to be held accountable for their actions and to prioritize the satisfaction of their customers above all else.
Scentbird Review: The Perils of an Unreliable Fragrance Subscription Service
Scentbird, a popular online fragrance subscription service, appeared to be a great and convenient idea for me when I first signed up. However, the experience has been less than satisfactory lately.

After a successful first month, the second month never arrived. After a long and stressful three weeks of dealing with customer service, I learned that there was a system error on Scentbird's end - they simply forgot to charge me and, as a result, didn't ship my order. This issue could have been easily resolved if I had been notified of the error in a timely manner; however, I had to take the initiative to seek out the problem myself.

Unfortunately, the issues did not end there. Three weeks into my third month of membership, one of the two fragrances I ordered was still pending, while the other had mysteriously disappeared from my account. Despite me confirming the charges for these fragrances, there was a lack of follow-up and efficient communication from Scentbird, leaving me feeling frustrated and disheartened.

What made the experience even more daunting was the fact that Scentbird took a long time to respond to issues and send automated follow-ups that were not helpful. In some instances, they even falsely accused customers of not responding when, in reality, they had yet to receive a response from the company to their issue.

All of these problems for essentially just oversized testers? It's hard to believe, but I would rather brave the fragrance counter of a department store than waste any more time, money, or energy on a company that is not run well.
Scentbird Review: Disappointing Shipping, Tracking and Customer Service
My experience with Scentbird has been less than satisfactory. As much as I love the concept of receiving a new fragrance each month, the problems I've encountered with this service are downright frustrating. It seems that delays in shipments, incorrect tracking information, and poor customer service are not uncommon.

I initially received a 6-month subscription as a gift back in August 2018. Since then, I've only received one shipment that arrived in the correct month. Everything else has been a month behind schedule. What's more, I find the tracking information provided to be completely useless. It seems that Scentbird creates labels for the shipments but takes weeks to actually process them. It becomes difficult to rely on their system when the information isn't updated in a timely manner.

Recently, I had an issue with the Pearly White Case that was supposed to arrive with my first shipment. Despite being three shipments in, I had yet to receive it. I contacted customer service to inquire, only to be told that it would be shipped "shortly." Weeks later, I finally received a package - which turned out to be an empty velvet bag and an empty cardboard tube. Needless to say, this was hugely disappointing.

All in all, I don't think that Scentbird is worth the money. It's far more cost-effective to simply head to your nearest Sephora or department store and request fragrance samples. That way, you can try before you buy and avoid the headaches that come with Scentbird's questionable execution.
Scentbird Review: Unethical and Fraudulent Practices, Do Not Recommend Signing Up
As a loyal member of Scentbird since June 2018, I was initially delighted with my first product, but as time has passed, I have encountered numerous issues. After not receiving anything in July, I contacted customer service, and they informed me that orders were backed up due to a switch in shipping facilities. I was assured that I would receive both my July and August orders. Although I eventually received them, I haven't received anything since then, despite my account being charged regularly.

I contacted the customer service team again when I failed to receive my September order and was offered a $10 store credit. However, after checking the website, I found that my orders for September and October had been shipped, but no further information was available. I requested to cancel my subscription due to the lack of delivery and the previous incident, but it has not been canceled yet, and I am still being charged monthly.

I feel frustrated and disappointed with my experience, and I believe that this company's practices are unethical and fraudulent. Nobody should be charged for a service that is not being delivered, and this company is taking advantage of its customers. I plan to contact the Better Business Bureau and any other relevant organizations to alert them to this situation. I strongly advise against signing up for this service if you value your hard-earned money and expect to receive what you paid for.
Disappointing Experience with Scentbird Subscription Service: A Cautionary Tale
I was gifted a 3 month subscription to Scentbird by someone I met at my wedding a few months back and was excited to try something new. Scentbird is a service that offers cologne enthusiasts an opportunity to try out new fragrances by either selecting one themselves or accepting the company's selection. Initially, the service sounded great; however, it did not work out as I had hoped.

As someone who travels frequently for work, I found myself bombarded with emails from Scentbird requesting me to activate my membership. Unfortunately, they failed to clarify that activating your membership starts the clock ticking till your first selection ships. Without realizing it, I was already getting tracking information for my first selection, which was not the one I would have picked myself. This was strike one for me.

When I contacted Scentbird to see if they could freeze my membership because of my travels for the next 3 months, I got no response. In my frustration, I decided to go to the post office to ensure no packages would be waiting for me at home, indicating that the house was empty, and thus vulnerable to theft. For me, this business was a complete waste as the customer service was non-existent. As a result, I cannot recommend this service to others.

I advise all women thinking of Scentbird as a gift for the men in their life to think again. I have had a frustrating experience with their services, and I would not want anyone else to suffer the same fate. Overall, I am disappointed with Scentbird, and I would caution against using their services. In conclusion, I would say that the only thing worse than Scentbird is the Art of Shaving. I highly recommend that everyone avoids both!
Scentbird Perfume Sample Review: Pros, Cons, and Cost-Effectiveness
Scentbird has been making waves in the world of perfume samples and I was curious to see what the fuss was all about. Upon trying the service, I found that while it certainly has its merits, it may not be the best option for everyone.

One thing that struck me as odd was the flat rate of $14.95 for each monthly perfume sample. While this may seem reasonable at first glance, it actually doesn't reflect the original quality or price of the perfume. In fact, with a little bit of research, I was able to find some of the same perfumes for much less elsewhere in the same 5ml container. Additionally, if you only want to wear the fragrance a few times, there are even smaller sample sizes available that can be more cost-effective.

While I understand that there has to be a markup involved, I was disappointed to find that other perfume resellers offer a much more fair and accurate pricing ratio by taking the whole bottle's original price into account. That being said, I did appreciate the fact that Scentbird offers a wide selection of fragrances that may be difficult to find elsewhere.

One of the things I enjoyed most about Scentbird was the inclusion of some of my favorite perfume lines such as NEST and Confessions of a Rebel. I also appreciated that they are constantly adding new options to their already impressive sample repertoire. The fact that it's a subscription service is also a plus, as it provides a monthly treat to look forward to.

The website itself is user-friendly and easy to navigate. The rating system is simple yet effective and I found the layout and visual aspects to be well-constructed. However, I did find that I accumulated quite a few 5ml bottles of perfumes that I actually didn't care for, making me wish there were smaller sample sizes available.

In conclusion, while Scentbird certainly has its positive aspects, I'd caution potential customers to weigh the pros and cons carefully before committing. While the service may not be the most cost-effective option, it does offer a wide selection of perfumes, some of which may be difficult to find elsewhere. Ultimately, it's up to the individual to decide if the benefits outweigh the potential pitfalls.
Mixed Feelings: My Experience with Scentbird Fragrance Subscription Service
As a passionate lover of fragrances, I have been waiting for a service like Scentbird for a long time. So, it pains me to say that after only seven months, I have decided to cancel my subscription. Initially, I was exhilarated to receive my three "scent-birdies" every month, but the constant changes and delays to my queue have proven to be too overwhelming and frustrating. As much as I want to believe that there are enough "birdies" for everyone, the truth is that the demand for this fantastic service has far exceeded the supply. It can be disheartening to patiently wait for a particular fragrance only to have it go out of stock before reaching my queue.

However, I must say that Scentbird's customer service team is exceptional. In fact, I have updated my rating from 3 stars to 4.5 stars because of their willingness to satisfy their customers' needs. While it's still important to keep your desired choices under a three-month selection, I admire how they've gone above and beyond to make sure I was happy. I won't go into the specifics, but trust me, their "SCENT'ASTIC" Fairies are truly sensational. I am now reconsidering canceling my subscription and looking forward to continuing my journey with this "SCENT'ASTIC" company. Thank you, Scentbird, for your fantastic service!
Mixed Experience with Scentbird Subscription Service: Quality Products, but Issues with Customer Service and Fulfillment
As a former member of Scentbird, I wanted to share my experience with their subscription service. I first ordered from them back in September of 2016, and while I enjoyed the products I received, I experienced several issues with my subsequent orders. Due to these difficulties, I ultimately cancelled my membership.

However, recently I decided to give Scentbird another try and placed an order on September 7th, 2020. Unfortunately, I encountered a few bumps in the road while attempting to obtain my order. One of the first issues I faced was the lack of a customer service phone number. Instead, I had to rely on email communication to receive updates about my purchase.

Finally, after multiple communications, I finally received my order on September 28th. However, I noticed that my package did not include the case that I had expected. When I reached out to the company, they informed me that I had already received one with my first order back in 2016. Needless to say, I was disappointed with this response.

Prior to sharing my experience, I wanted to look into any potential issues with the company's practices. Upon researching, I discovered that the Better Business Bureau had received complaints about Scentbird regarding fulfillment and customer service issues. Many consumers reported not receiving their monthly shipments, despite being charged for them. Additionally, several people had difficulty obtaining a response from the company regarding delivery status and issues with cancelling subscription fees and obtaining refunds.

Overall, while I appreciated the quality of the products I received from Scentbird, the issues I experienced with their customer service and fulfillment led me to ultimately cancel my membership once again. I hope that the company can improve their practices in the future to better serve their customers.
Scentbird Review: Slow Shipping and Poor Communication, Not Recommended
Wow, it sounds like the reviewer had a really negative experience with Scentbird! They mention that they also subscribed to Scentbox, but found that Scentbird was incredibly slow to ship their first scent. In fact, they were 23 days late! The reviewer was understandably frustrated and found it difficult to get in touch with Scentbird's customer service. Even when they did, the response they received was full of excuses. The reviewer was particularly annoyed when they were told to be patient, as they had already paid for their subscription and were understandably eager to start receiving their scents.

Despite these frustrations, the reviewer did eventually receive their first scent and found that it was good. Additionally, Scentbird did give them a second scent for free, which the reviewer appreciated. However, the reviewer ultimately decided to unsubscribe from Scentbird due to the lack of communication and ongoing issues with late shipments.

It's interesting to note that the reviewer recommends Scentbox instead of Scentbird, citing their larger selection and better communication. It seems that this reviewer really values prompt service and open communication from their subscription box companies.

Overall, it's clear that the reviewer had a very negative experience with Scentbird and does not recommend their service. While they did eventually receive some good scents from the company, the overall experience was marred by slow shipping and poor communication. It's always important to read reviews when considering a new subscription box service, as they can give you a better idea of what to expect.
Collect Your Trust Badge
Be recognized for outstanding customer service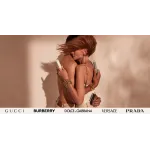 Scentbird

contacts
We are here to help
19 years' experience in successful complaint resolution
Each complaint is handled individually by highly qualified experts
Honest and unbiased reviews
Last but not least, all our services are absolutely free