Pos Malaysia complaints
964
Pos Malaysia
-
Attempt fail
9 Jun 2022 : Delivery was not successful because I'm not at home and they will send back my parcel to sender.

My question is :

1) Did your staff call the number on my parcel during delivery?

2) I cannot take Off Day just to wait Pos Laju to courier my staff, hopefully you have some logic.
Desired outcome: Other courier put my staff at the garage with picture.
Pos Malaysia
-
Parcel not reach client
#ep829158086my

my parcel is not reach the destination

inside parcel contain rm 300 worth product

client keep asking me for refund

pls refund money rm 300 .Thanks
Desired outcome: PLS REFUND
Pos Malaysia
-
My parcel was not delivered to the customer.
I really want to know why my parcel hasn't been delivered to the customer, because my customer said that he hasn't delivered the parcel yet, but you said that it has already been delivered. I really don't know what to say. And the delivery time is slow. It will take almost a week to arrive. Because I sent the parcel to johor on May 24th. Then on May 29th, your pos laju staff said that the parcel had been delivered. I asked my customers, and they said that they had not received the parcel. Your service is very poor. I'd like to say who will pay me if my package is missing😡🤯👎🏻. I hope you can help me with this. Thank you.
Desired outcome: I hope you can help me deal with this matter as soon as possible, because it's urgent. If my package is missing, who will pay me that fee ... because the customer said that he hasn't received it yet. What do you want me to do?
Pos Malaysia
-
raya card not received..
ada dua org kawan aq tak dapat kad raya.. aq bli setem mahal 90sen 1 tau tak.. aq penat2 blik dr hospital, panas2 singgah mall bli kad raya mahal,tulis dgn pen mhl warna warni.. tau tau x smpai.. ingt bli kat kedai rm2 ke? ni raya pun da nk abis, x smpai jugak.. dah nak raya aji.. ingt kad raya tu senang ke nk dpt,, bukannya jual stiap mase.. sabo jelah.. lps ni x ingin la aq nk guna pos malaysia lg,, baik aku guna gdex, dhl, jnt,ninjavan, citylink,skynet... pos malaysia eruk,, hauk.. pos Malaysia ni bior lingkop selamanya pon xpelah.. ade pon mnyusahkan..awal2 pos Malaysia xnk lingkop lama lama wujud, buat hal plak.. babi
Pos Malaysia
-
Parcel dihantar lambat
Pada 16/5/2022, barang parcel yang saya beli telah diterima oleh pihak pos laju untuk di pos ke Johor bahru . tetapi sehingga ke hari ini 21/5/2022 barang parcel yang saya beli masih sangkut di transit shah alam . Barang parcel yang saya beli amatlah urgent untuk digunakan pada 28/5/2022 . Saya berharap agar pihak pos laju mengambil tindakan yang selanjutnya agar barang parcel saya di hantar ke johor dengan secepat yang mungkin .

Ini adalah nombor tracking saya untuk pihak pos laju tracking parcel saya ERC726479203MY
Desired outcome: ERC726479203MY
Pos Malaysia
-
Item delivered but not received
Pos Malaysia - Parcel not receive even though they said it's already delivered. I want to complain about my parcel.

No item received for below tracking number and no info on the recipient.

ENB069034511MY

ENB069034556MY

ENB069034560MY

ENB069034627MY
Pos Malaysia
-
Pengeposan pergi tempat lain
Saya menyemak status pengeposan mengetahui barang di pos ke negeri lain..

Saya order barang dari shopee di mana ya adalah Klang Selangor, tetapi di pos ke Labuan Sabah. Saya tinggal di Sarawak

Tracking no PL 498764358665
Pos Malaysia
-
Flexiprepaid service
Bought 5 boxes of Flexiprepaid flyers early Jan and announced the termination end of Jan. How can we finish another 2 boxes within 1 weeks? We buy it with money! THIS IS RIDICULOUS! Do something about this! We need more time to finish the flyers. Do extend the service!
Pos Malaysia
-
Surat tidak sampai ke rumah sudah lebih 8 bulan
Saya ingin mengajukan aduan berkenaan surat tidak sampai.

Saya Mohd Ali Bin Idris dan keluarga.

Saya tinggal di Kampung Kuala Masai,81750 masai, johor. Saya mengalami masalah surat tidak sampai selama 8bulan, surat yang telah dibuka, surat di koyak, yang mana mengakibatkan kerugian kerana, terdapat surat-surat yang penting berkenaan dengan bank atau surat rasmi.

Minta jasa baik pihak tuan/puan mengatasi masalah kami, pihak kami juga sering menggunakan khidmat penghantaran lain seperti pos laju skynet, gedex dan lain-lain, namun tidak ada masalah.

Timbul nya masalah apabila pihak penghantaran surat tuan/puan, tidak menghantar surat kami ke rumah.

Akibat dari masalah ini anak kami telah terlepas beberapa panggilan untuk menyambung pelajaran dan terdapat juga masalah yang melibatkan duit,

Kami mengharapkan semoga masalah ini tidak akan berulang dan dapat diselesaikan dengan segera.
Pos Malaysia
-
Delivery serviceman behavior
My postage (LP226245099SG) from oversea has arrived and schedule to delivery on Friday 25-3-22 by a personnel who using (+60 19 313 3853) Hairie Rie. He has been contact me for self pickup at my office lobby which I was not around during the time nor my staffs as he refused to delivery with a reason to be delivery by next Monday 28-3-22 again. So on Monday 28-3-22 Hairie called me again for another self pickup at office lobby and refused to be delivered to my doorstep at 6th floor office unit. His attitude to call toward me for a self pickup are absolutely non acceptable. He should try sent up and my admin was happy to sign and collect it. Please look into this matters for more clarifying for sender and receiver side. Service fees was paid but not getting the jobs done. Thx poslaju Msia.
Pos Malaysia
-
Parcel not receive even though they said it's already delivered
I want to complain about my parcel. They said my parcel already delivered on 15th march and until now I don't receive any parcel. And just now they called me and said need to pick up the parcel. Why should I pick up my own parcel? I thought it's your work to deliver a parcel? I live at batang kali and need to pick up at rawang. I don't have a license. I already called you before but when we're on the phone you look like you're mad. Is this how you treat your customer? You should actually send my parcel and not me the one pick up the parcel. I already pay my parcel. You need to deliver my parcel. I already paid for the postage too. So you need to deliver it. Please please please deliver my parcel (pl127588003423) I hope you understand my situation. Please send me my parcel!
Desired outcome: Please send my parcel back.
Pos Malaysia
-
pos surat ke rumah jiran
everytime posmen hantar surat. dia akan pergi hantar rumah jiran. yang jiran pun seronok terima surat orang. dah seminggu peram baru nak bagi. kadang ada kesan buka. dahlama benda mcm ni jadi. dah sediakan peti surat masih lg berulang benda ni. kadang kadang surat tu penting. tolong lah jadi manusia bertanggungjawab sikit bila buat kerja tu jangan sukahati je nak cepat siapkan kerja. ini menyusahkan tahu tak.
Pos Malaysia
-
Salah hantar barang customer
Sudah terang2 kena tulis sana alamat full, boleh lagi salah hantar lepas tu marah2 patutla saya tengo sudah kena ambi atas nama syafika, seolah saya yang salah padahal dia yang salah hantar. Sebelom ni pun orang lain hantar ok saja. Boleh2 dia cakap saya salah mau saya kirim balik ka alamat full saya letak sana... Lain kali kasih bagus servis kamu hantar barang kalau tidak pun cuba la tukar orang yang betol2 bertanggungjawab buat kerja..
Desired outcome: Sudah salah , salahkan orang lagi bodoh . lain kali cari pekerja yang bertanggungjawab .
Pos Malaysia
-
delivery parcel
pekerja post delivery barang pos laju kat melaka ni elok elok cakap sikit boleh tak ? , lambat pickup barang je pun bagi aku cakap sekejap taknak ! taman ni pusing je pun tahu lah ada rumah khawin dah block ! kalau betul lambat kau letak je parcel tu kat rumah sesiapa nanti suruh dia hantarkan kalau betul kau dah rushing , petak nau kepala kau kan haaa aku pulak nak dimarahkan . i'm sorry bro yang pakai baju hitam tadi 😇 (12 mac , 12:30 pm )
Pos Malaysia
-
Service
7/3/2022. I would like to complaint the pos office Batu Niah, Sarawak. Please improved your service. I reach here at 11am and they close for lunch n they asked us to come again at 1pm. Then we arrived here at 1am wait. At 1.30pm they announced they open at 2pm. Please be considered at us waiting for so long. Your staff should put the notice at the entrance where there's no notice at all about the operation hour.
Pos Malaysia
-
Counter service at Pos Malaysia Morsjaya
sir,

Today around 10.00 am dated 18 feb 22 at Pos Malaysia Morsjaya, I wanted to withdrawal my ASB account with amount of Rm200 only.

And my withdrawal was reject by counter service staff due the money was send to the bank in the system, counter staff Male asking to go to other place to do the withdrawal because the money he already send to the bank.

Im so disappointed with poor service, because I was on the queue waiting for my turn and the rejection pushing away the costumer is so unacceptable.

I hope your service will better in the future.

Thank you.

Malik Faisal

[email protected]
Desired outcome: i hope your service will better in the future
This review was chosen algorithmically as the most valued customer feedback.
Hai, saya aziey dari air hitam kedah.. Saya ingin membuat satu aduan tentang servis perkhidmatan yg di berikan oleh pejabat pos air hitam kedah.. Pada tarikh 13/02/2022 saya pergi kesana untuk urusan pembaharuan cukai jalan, insurance telah dibuat hanya untuk pembaharuan sahaja. Saya beratur terlalu lama setelah sampai di kaunter pihak kaunter maklum kan...
Read full review of Pos Malaysia
Pos Malaysia
-
Pos biasa
Saya Dr. Haniza binti Hamid ingin membuat aduan tentang penerimaan surat di klinik saya. Klinik saya beralamat di Klinik Pergigian Haniza, J119, Tingkat 1, Blok J, Vista RShop, Jalan PJU 10/2A, Damansara Damai, 47830 Petaling Jaya, Selangor. Perkara ini sudah berlarutan terlalu lama mungkin lebih setahun dinmana surat-surat hanya dihantar dalam peti surat sebulan atau dua bulan sekali. Bagi tahun ini 2022 kami belum menerima sebarang surat secara pos biasa. Ini bileh menjejaskan perkhidmatan kami kerana ada surat penting yang digantar dari Kementerian Kesihatan Malaysia dan pembekal-pembekal kami untuk tindakan segera.
Pos Malaysia
-
International parcel
I have sent a parcel back to my family in Malaysia from Sydney. It got stuck at KLIA custom since July last year (2021) and until today, no response from Customer Service. I have sent nearly 10 email and get someone to go to KLIA to fill up form so that the parcel can be return to sender.

Can someone help? Is my first time use Malaysia Pos service and really disappointed with their service.
Pos Malaysia
-
Barang tersangkut di hub antarabangsa sejak 6 januari 2022
Hello.

Saya nak tanya kenapa lama sangat barang yang dihantar ke Brunei tersangkut di hub antarabangsa? Sejak awal bulan (6 Januari) lagi belum ada berita (update) dari courier.

Saya telah ambil tindakan dengan menelefon Pos Malaysia KLIA Hub berpuluh-puluh kali tapi memang dah agak takkan terjawab panggilan pengguna sebab katanya talian amat padat & sibuk jadi saya terus ke website untuk membuat beberapa aduan. Akhirnya, saya ke sini untuk membuat aduan sekali lagi.

Tolong cari tahu apa cerita tentang barang yang dihantar.

EE 064 658 047 MY

Minta maklum saya kalau korang nak ambil tindakan:

Syai' ([email protected])
Desired outcome: Sila hubungi emel saya jika sudah ada update tentang barang yang tersangkut tersebut.Harap dapat poskan barang itu ke penerima dengan secepat mungkin.
We are here to help
16 years' experience in successful complaint resolution
Each complaint is handled individually by highly qualified experts
Honest and unbiased reviews
Last but not least, all our services are absolutely free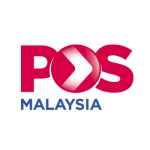 Pos Malaysia contacts