PitStop Fuels Customer Care Service

PitStop Fuels

125 Ossipee Trail East
Standish
Maine
United States - 04084

Customer Support Phone Numbers

Work days:

| | |
| --- | --- |
| Mon | 8:00 AM - 4:00 PM |
| Tue | 8:00 AM - 4:00 PM |
| Wed | 8:00 AM - 4:00 PM |
| Thu | 8:00 AM - 4:00 PM |
| Fri | 8:00 AM - 4:00 PM |
| Sat | Closed |
| Sun | Closed |

Store Hours:


Monday – Saturday: 5:00 a.m. - 10:00 p.m.

Sunday: 7:00 a.m. - 9:00 p.m

C-Store:


Phone: +1 207 642 6707

Emergency After Hours Service:
More...
PitStop Fuels Complaints & Reviews
I live in Gorham and have been a customer for years. Ordered a fill via online form on 12/31/17. When no confirmation arrived as usual, had to wait to call until January 2nd because of the holiday. Took me 3 hours to get through after re-dialing over and over. Finally got through and on...
I live on Highland lake/lower Haven Rd and have been with Pitstop Fuels since 2010 without one complaint of their excellent service. Even in the dead of a snow storm they have delivered to my home. Since they changed ownership, they appear to be only servicing people with easy access. My...
We called on December 26th to order propane (tanks were at 40% and 36%) it was the back up line which took our request but would be receiving a call for payment from an actual Pitstop employee. (Card is one file) a few days go by and December 29th I start calling again, can not get through...
I contacted the customer services of Pit Stop Fuels and asked to sell me propane. They gave me the price and I agreed. Also, the rep said that they could send someone to pick the tanks and after they took the tanks, they sent me the bill and I owed them $160 that they came and picked the...
Recently Discussed Complaints
Consumer Tips & Tricks
Worst rating
Subjects of Wide Speculation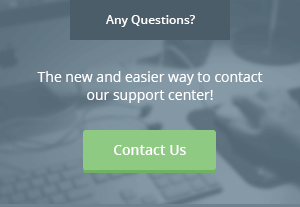 Latest News & Stories
Stay Away
Latest Questions
Latest Groups
Today's Mess-Up Photo