Forest River complaints
182
Forest River
-
2022 Rockwood 2509S Travel Trailer///Problems
I have made numerous of calls, emails. I even included pictures. Your warranty department is useless. I have a "lemon" and I am tired of hearing excuses for the lack of quality control rather it happen at the construction site or the dealership where I had made my purchase. The co propane gas alarm keeps going off, the refrigerator keeps building up frost Caulking is peeling. Cabinet doors hang low. My kitchen island is damaged from the cold & hot water not having the correct fittings because of the slow leaking water. Forest River sent damage panels to replace the water damage panels. I never received any reimbursement check as promised because someone sent to old address. No one is address the $594.60 I had to pay out of pocket trying to get things fix while this is supposed to be covered by the warranty. I need to speak to someone higher up. My trailer vin 4X4TRLA20ND446650. If I don't hear from someone soon I am going to post on all social media sites and show the lemon that I am stuck with and I will post my unanswered emails and show the defective panels.

Please contact me

Debbie Bernal

414-559-3127
Desired outcome: Fix everything, pay me the reimbursement of $594-60 I had paid out of my pocket so far and send check to the correct address and not the old address.
Forest River
-
Product
We recently developed a leak in our 2019 Forest River Vengeance 348A13. After re-caulking the roof, windows and running lights, the leak was still there (left front closet and directly under the AC). We hired an RV Technician to pull the front AC to install a new AC gasket. Upon inspection, the roof membrane was found with tears in it. This obviously happened during the build process. After contacting Forest River and sending very descriptive pictures, we were told that they would not cover anything or help us in any way because we didn't caulk around the AC. I asked how to caulk around an AC with a seal and was not offered any help with that either. Forest River obviously does not stand behind their product and are absolutely no help.
Desired outcome: Replace roof members that are starting to rot and replace the roof membrane that was damaged during the manufacturing process.
Forest River
-
2021 Forest River Wildwood camper warranty work
We purchased a 21 Forest River Wildwood camper in September of 21from Gander RV in Sherwood AR. When they did the walk through inspection there were several items that were found needed repairing. Parts were not in stock and we were told they would be ordered and we would be called when they came in. The camper was delivered and we took it out in late September for the first outing. Several other items were found that needed repaired and a list of those items, along with photos of the items, were emailed to the dealer. Finally in January 22 the needed parts arrived at the dealer. We dropped the camper off on January 6th for the needed repairs.

Here we are, May 10, 2022 and service is still claiming parts are on backorder. They have had the camper at their shop more time than we have had the cam-per to use. Is there something that can be done to speed the process up.

David Davis, 468 Becky Blvd. Russellville AR. 479-970-6225
Desired outcome: We would like to have the repaired rv back so we can enjoy what we are paying for.
Forest River
-
2019 vengenge toy hauler
We have a 2019 forest river vengeance toy hauler. We called today because this is the second time the wall has cracked from the living area to the garage. Campingworld redid the seams with new tape earlier this year. Took it out last weekend got home same thing. Called camping world they told me I had to call forest river so I called today. Was told by the tech from forest river that we need to reinforce the wall at my cost. Why should we have to reinforce a wall that was build by you. This trailer was bought new in 2020
Desired outcome: would like forest river to stand by there product and fix the wall at there cost
Forest River
-
Palomino puma
I purchased my Rv from Rv connections in Panama City. It is a 36 ft palomino puma the siding blows out in a big bubble while pulling it on drivers side. It's been in the shop since February and all I get is excuses. The first time I took it in cause awning ripped first time I put it out it stayed in the shop two months. Out of the 12 months I've owned it it's been in the shop 5 and a half months.
Desired outcome: Fix my camper I'm making payments on a camper that stays in the shop. Please! P.S. I love the camper but I want to go camping!
This review was chosen algorithmically as the most valued customer feedback.
We purchased a $70,000 trailer in 2021, it has been in the shop longer than we have been able to camp with it. The bedroom slide had a 8inch by 8inch gap allowing all rain to pour in. The couch in the bunk house was never attached and just free to bounce around the trailer. The main door will not shut unless slammed, the entire frame needs replaced. The...
Read full review
Forest River
-
2021 Catalina 39fkts
I Purchased a new Catalina 39FKTS last May when it arrived on my site there were multiple issues - Walls gapping because only tape was used to secure, Leaks in faucets and traps causing cabinets to mold, Missing screen on the slider, fireplace mantle separated from wall, front wall not connected to side wall under countertop, slider leaked ruining carpet and more. Country Camper was the dealer and was suppose to fix on site. They did not get the parts before I closed my seasonal site. Now RV one owns the trailer dealership and will not honor the on site service that the prior owner had and I cannot move my camper as it has a 3 season room attached and I do not have a truck. I cannot get anyone to come on site to fix the warranty work. This was a new camper and should not have had any of these issues.

Trailer is at Country Pond campground in Kingston Nh.
Desired outcome: I want my camper fixed on site. It will cost over $3000 to get the screen room removed and there could be damage and then I will have to pay for a hauler to tow it to a dealership.
Forest River
-
damaged "NEW" 2021 forest river Sabre
We purchased a new 2021 Forest River Sabre from Rolling Hill Mcgeorge RV in Ashland, VA October 2021. Upon delivery, we discovered MULTIPLE damages. Underbelly multiple patches, flooring has multiple spots as if the glue is on it, front ceiling buckling. We returned it for these damages to be repaired only to be told Forest River denied the repairs. Mind you we have a one-year warranty plus a seven-year additional warranty. This unit appears damaged prior to sale and obviously had a pipe burst or some sort of plumbing issue with the damages discovered. The unit was delivered back to us by Mcgeorge RV only to discover a seam in the bedroom over the door is busted and the wallpaper is damaged. Attempted to put the slides out and the front slide on one side would not budge, fumbled with the motor wire, and got it to slide out. Scared to try it again. It has been nothing but a nightmare! Contacted Mcgeorge RV once again only to be told they don't do mobile repairs. This RV has been nothing but JUNK!
Desired outcome: I want the RV repaired or the deal made right
Forest River
-
2021 Forest River Rockwood Ultra lite 2882s
Purchased new 2021 Forest River Rockwood 2882s 5th wheel coach. Retailer Wholesalers Ohio. Picked up April 2021. After a couple of months use many issues noticed.15+-items listed on W.O. when Parkway RV Castaic, CA agreed to take in for Factory Warranty Work pending approval. Factory Lied to Parkway saying that RVWholesalers had done unauthorized electrical work on the coach. This is the reason remote switch at control center inside coach did not work to turn off and on the Inverter that we ordered in the Factory Option List.("190WattSolar/Inverter") option That we paid for thru the Purchase agent retailer. After Proving that Lies & Misinformation Forest River spreading the 2nd Service Mgr.(1st one left. Wouldn't sell out integrity)has started Lieng also. He Will not give me pricing on work to correct Solar/inverter problem.

(R&R Inverter with one referred to in provided owners manual). I have all documentation as to lies .Factory & Parkway 2nd Service Mgr. Continues to Lie and dodging Responsibility. Many documented problems. All that are Factory problems. All Forest River Solar/Inverter options have this issue. They have chosen to ignore Published Dometic/Go Power electrical System insuring function ability. We talked to factory prior to built and were not told control center would not function as indicated in owners manual. Infact All uninformed Retailers & sales people being uninformed usually misrepresent as fully functional control center inside coach. Mismatched components are not fully functional. Conveniently located isn't outside in a compartment. This could be huge. Please Help.

I Have refused to except coach until all approved Factory Warranty Work completed.
Desired outcome: After all lies and refusal to make coach function as advertised & indicated in provided owners manual Perhaps a very qualified attorney.
Forest River
-
2020 Grey wolf 23dbh
Our camper was built specifically for us from the factory. Our unit is only 2 years old, has been camped in less than 10 times and I've had multiple issues. Our latest issue is the biggest. We took it in to have regular maintenance and found out that the floor was bowed and that the slide was catching. Once the slide was let out the entire slide area came completely loose from our camper. Spoke with Forest River and I stated since it was outside of the 1-year warranty they would not fix it. When I asked if this is typical quality for Forest River I receive no answer. They only stated that it was outside the one year warranty. I will never purchase another Forest River product. If the quality they are willing to put out on my last for two years.
Desired outcome: I would like for them to reimburse me for the repairs or replace the entire camper.
This review was chosen algorithmically as the most valued customer feedback.
If you purchased a forest River product that has the Solar/Inverter option your coach will include a Go Power GP-PWM-30-UI Solar controller. Owners manual shows A/C Button on left side of controller and in top of APP should turn off & on inverter as desired. The solar/inverter option assembled by Forest River factory Doesn't perform as indicated in owner...
Read full review
Forest River
-
2018 CHEROKEE 251rk TRAVEL TRAILER
I recently discovered that the tires on my 2018 Cherokee 251RK trailer had been hitting the undercarriage covering and leaving rub marks son the underfloor framing. I patched over the damaged covering and then took another close by local camping trip. Upon returning home I rechecked and the underside showed more signs of the tires hitting the underside again. We were not carrying anything in any of our tanks at all and our trailer is lightly loaded. I have owned 6 other RVs over the years and never had a problem like this. I called my selling dealer and so far they have not come up with a solution. With the tires coming in contact with the framing, this trailer is really not safe to use until there is a reliable fix for this problem. I have read in several forums that this apparently has been an issue with several other Forest River brands and models.
Desired outcome: +Factory intervention and a proper repair solution to make this trailer safe to put on the road again.
Forest River
-
Salem Hemisphere 356QB
My 5th wheel has been in the shop since September 24th 2021. I am waiting on a production piece to have it repaired. I have reached out to Forest River directly and have received one response in December telling me "if the piece is in stock it would ship the following week". I have asked 5 times is the piece in stock and have not received anything in response. Hopefully this board will get me results and I will get my rig back sooner than later.
Desired outcome: %th Wheel Repaired
Forest River
-
Stove leaked propane and the cold shattered the glass top. I'm worried that if this leaks while we're in the unit with heater on it will blow up!
Walked in unit and found the glass stovetop shattered December 5th 2021.

We do not trust this stove to work properly so we would appreciate a replacement asap.

The unit is a 2021 Sabre 37 FBT purchased in August 2020 at camping world Anderson California.

The dealer wants me to pay for materials and labor?

I can be reached at
904 687 4891
[email protected]
Desired outcome: Replacement Stove
This review was chosen algorithmically as the most valued customer feedback.
Made in the USA doesn't have very much meaning these days!! We bought our fifth wheel in early August and it has been nothing but problems for us. When we bought it, the dealership had to file a claim for a new shower door (it was missing one of the 3 doors) and awning (the awning material was not cut square so does not operate properly). Come to find out...
Read full review
Forest River
-
Cardinal Luxury RV 5th wheel
I purchased a 2020 Forest River Luxury at Gander RV in Nashville, TN and I have had nothing but major issue since purchasing. No one will call me back from Forest River nor will they contact the RV company I purchased from that has had my RV since September. Nothing has been done to repair this RV. The masterbed room floor is rotten and the slide has broke.
Desired outcome: I want a buy back from Forest River
Forest River
-
2015 Berkshire.
To whom it may concern:

I am writing to you today to express my disappointment with your company in dealing with repair for my 2015 Forest River Berkshire diesel pusher motorhome. Not only have we had repeated problems with the headlights electrical system, back up cameras, turn signal camera, satellite radio, and air conditioning line for the front of the coach. We are going on eight months now searching for the crimp on end fitting and hose for the air conditioner compressor running front to back of the coach. We have called everywhere we can possibly think of with no luck. Everyone we have talked to tells us the same thing, that they cannot find the crimp on end fitting. After searching for months we decided to replace the entire hose only to be told today that our mechanic doesn't think he will be able to get it any time soon. There has got to be someone out there that can help us, considering we bought a $200, 000 motorhome that we can't use. It feels we have purchased a lemon anymore. Not happy at all with the lack of service.

Please advise.

Thank you.

James and Lisa Esposito
609-780-4069
Desired outcome: Need resolved ASAP
This review was chosen algorithmically as the most valued customer feedback.
I purchased a 2021 Rockwood Minilite manufactured by Forest River. The model is 2511S. I purchased this camper on September 11, 2020 for therapeutic purposes.During the time of purchase the sales person never discussed problems with leaking, poor manufacturing, condensation etc as this would have been a red flag and a strong determinate in my purchase. I...
Read full review
Forest River
-
2016 sURVEYOR226RBDS
I have owned the above referenced vehicle since 2015. Unfortunately, Last February I had a blowout and it some major damage. My trailer has been at Reynolds RV in Fortuna, CA. They got all the repairs done. It has been sitting there since March awaiting a new WHEEL. Of course Surveyor will not ship a wheel without a tire mounted on it. This is the only thing I am waiti9ng for.
I plan on selling the trailer when it is fixed. I HAVE MISSED ONE OF THE BEST SELLING MARKETS IN HISTORY AWAITING A DAMN WHEEL! I have lost thousands by not being able to sell my trailer in the big market upswing.
Supposedly, they told Reynolds that they shipped a wheel and it was LOST!
We have had an open claim with the insurance company for over 6 months.
I am very upset with Surveyor. Holding up a repair for that long for a wheel.
I know Covid, etc. but, almost 9 months with no trailer.

Loren Pancoast 2005 Sprowl Creek Rd, Garberville, CA 95542
(707) 672-5784 [email protected]
Forest River
-
Salem 260 RT, hot water, door, trim work, fit and finish issues.
Please see the attached scan describing the issues I had with my 2021 Salem 260 RT toy hauler. The hot water tank bypass valves install backwards, two of the pluming lines were leaking at the clamps, door will not open when hot, screws pulled out of the lift assist cylinders, and the license plate holder broke off required a new platform. Lack of prompt attention from the local Forest River dealer.
Desired outcome: Consideration for the work I did that the local dealer would not in a timely manor.
We are here to help
16 years' experience in successful complaint resolution
Each complaint is handled individually by highly qualified experts
Honest and unbiased reviews
Last but not least, all our services are absolutely free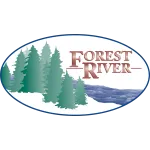 Forest River contacts