PINCHme Group complaints
16
PINCHme Group
-
emails
If you dont accept requests for free products or ship them to othre countriesthen stop sending emails and advertising in other countries.
However Since your company is so arrogant about this snd sends emails to snd advertises in CANADA I will be filing a Complaint with the CRTC IN CANADA ON TUESDAY OCTOBER 29 2019 UNLESS THIS DECISION IS REVERSED.
NOTE THAT IF THE CRTC DECIDES YOU HAVE BROKEN ANY CANADIAN LAWS BY ADVERTISING /SENDING EMAILS TO CANADIANS they could issue a fine of up to $1, 000, 000.00.
Furthermore my attorneys are checking our laws to see if we can file a class action law suite for deception and false advertising which would be in the hundreds of millions of dollars.₩
I await your decision/answer.
Canadians are sick and tired of Americans advertising and sending emails to us and then renaging on the offer becuase were in Canada.
If you are to stupid to know were your advertising or sending emails to then get out of the bussiness.
We are totaly fine using YOU AS OUR TEST CASE AND THEN GO AFTER EVERY OTHER AMERICAN WEBSITE THAT DOES THIS!
Have a nice day.

Respectfully

Tom A. Kanabe
RCN (Retired)
This review was chosen algorithmically as the most valued customer feedback.
OUT OF 11 WEEKS on the leaderboards weekly results, Thuy N., Lincoln, NE won 7 times; Harshall A., Chicago, IL won 6 times; Paul J., Florence, JY won 4 times; Alexandria B., Las Vegas, NV won 4 times; Whitney D., Hammond, IN won 3 times and Shannon H., Kingston, PA won 3 times. Pinchme claims that they are not fixed but I beg to differ. You be the judge!!
Read full review of PINCHme Group
PINCHme Group
-
free services
I have been a member of this company for years. In the beginning I followed the instructions but never received any free samples. I was told they were on back order. Then they never came! So I stopped clicking!
I find it unfair and false advertising that individuals can receive free samples by following instructions and/or completing surveys to end up with nothing.

Thank you so much for time I can't get back!

Tiffany K.
PINCHme Group
-
free samples
Hello. I was online this morning at 9am. I had 3 samples in my box. I checked out tight away. It was almost finished verifying and then it clocked out. It said times out which didn't make sense. I'm very upset considering this never happened before. How do I get the free samples that I should have gotten? I never had a problem getting samples before. Please help resolve my issue. Thank you
PINCHme Group
-
pinch me as a whole
Well it has been telling me for a while your box is on the way it has said it sent 3 boxes 3 different times but none of them have ever reacherd me first it was the box with the skittles and face wash and stuff. That was some of the past samples that it said it was a possibility to be in my box. please contact me back soon because i would like my three boxes full of samples. When I found out about this site I was so excited. So please fix this problem so that I can give My feedback.
PINCHme Group
-
beware scam - you'll get tons of scam calls and emails.
I signed up for Pinchme about three weeks ago. A week later my phone has been ringing off the hook with telemarketer calls and worse, SCAM calls. I've checked the incoming call's phone numbers online and they are scams. All the emails I've received want to you give your info to other entities. I'm trying to get off this think a.s.a.p. I'm on the do-not-call list and the calls are still coming through. I'm ANGRY!
PINCHme Group
-
product not received
I have confirmed my orders several times, yet nothing has come. I have waited for weeks, and nothing has appeared on my doorstep. I made sure the information was correct, and it was. I am starting to think that this is all a scam, yet my aunt receives packages from Pinchme. I don't understand what is going on. My information is accurate, and I have confirmed several times. I would like all of my confirmed packages to be sent. My address is 21 Ivanhoe ct in Kissimmee, FL
This review was chosen algorithmically as the most valued customer feedback.
Hi, For the past couple months, I login on the day the new samples are to be offered, and I have been denied the chance to participate. I am saddened by this, because I love PINCHme. I hope this month, January, 2018, I am able to access the new samples that will be offered. Could you look up my account, and tell me why this is, and when I can expect to be...
Read full review of PINCHme Group
PINCHme Group
-
service
I have tried to logged into my account and it says email address is unknown, so all the points I have accumulated are gone and they don't even have a phone number so you can't even contact them, I have tried to contact them on facebook but they don't even reply and its hard to get any samples from them. They are the worst to get anything i'm telling people not to join them.
PINCHme Group
-
never any samples!
I signed up for pinch me awhile ago. The last several months I go in right on time and it says I have no samples! For example, I have 2 dogs & I see there are dog food samples, but I am NEVER offered these! WHY? I just tried again today, September 19, 2017 and no samples! Everyone brags about all the great samples they get, but I get zero! Can you please help me with this issue. Thank you
PINCHme Group
-
terrible service!
I have signed up for PINCHme about two months ago and only once I received something from them. For some reason they stopped sending me samples and when I asked customer service about that they did not reply.
So I sent them a message asking them to remove my account from their website but they never did that and my account is still there!
And they keep sending me emails! These guys spammed my mail with their messages and I have no idea how to stop that! I need them to remove my email from their system but I need their help!
Terrible service!
PINCHme Group
-
nothing received
I saw a famous Youtuber talking about how cool PINCHme was. I joined this site and was very excited. I filled in the survey and soon I received my first box! I could not believe it! I had no idea there was a possibility to try so many cool products for free so I was truly in love with PINCHme! Many people are complaining about small samples. These people are to greedy! The idea is great and it so stupid that there are people complaining about things they get for free. But that's not the point. I don't know why but they stopped sending me boxes! I use the site almost every day and really love it! When I contacted them to ask about my boxes there was no reply! I'm so disappointed!
PINCHme Group
-
we haven't got these samples at all
I and my friend registered on the website www.pinchme.com in order to get free samples. We left our details and waited for the samples day, but it turned out that all samples were distributed and we got nothing. We faced such situations couple of times, but no one from this company really cared about it. We sent them couple of emails and asked why such things have happened, but no one replied. Don't rely on them and forget that you can get free samples.
PINCHme Group
-
their samples were tiny and looked different as on the website
People, don't trust the company www.pinchme.com. I saw the ads about the products and samples, but couple of weeks ago I received the samples. They were tiny and some of them looked completely different as on the website. I was so disappointed and started to notice that almost all samples were unavailable after some time. I won't recommend to order from this website.
PINCHme Group
-
they want to get money from me, 'coz they didn't get my reviews
I subscribed for the website www.pinchme.com. I got free samples and after that I posted my reviews about the cream and production of this company. I did it within 3 months, but recently I got the email from the company. They wanted to get about $300, 'coz they didn't get the reviews. WTF? I wonder if there are other people, who had the same experience. Let's share views about this website.
PINCHme Group
-
the rep provided cream, which I haven't ordered
I ordered free samples of the face cream and body lotion from the website www.pinchme.com. I got it, but I wasn't satisfied with it. So, I contacted the seller and asked to stop further orders, but this jerk provided the full bottle of the cream and told to pay. I refused and told that I never ordered it, but the seller provided the paper, where I agreed to terms and conditions. I saw this paper for the first time. Maybe someone can help me. Please, share your views and ideas.
We are here to help
16 years' experience in successful complaint resolution
Each complaint is handled individually by highly qualified experts
Honest and unbiased reviews
Last but not least, all our services are absolutely free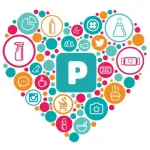 PINCHme Group contacts