This review was chosen algorithmically as the most valued customer feedback.
At the West Saint Paul Minnesota Petco the care of animals is not appropriate. There is a Manager in that department named Myria and ever since she started the area with the animals have gone downhill. A canary died because no one gave it water for a week. A hamster died because two male hamsters were put in the same habitat. The cages are not cleaned...
Read full review of Petco
This review was chosen algorithmically as the most valued customer feedback.
I discovered a lot of empty shelf space & what appeared to be returned items piled around the registers. Tried to speak to the store mgr on several times only to be told he was not in & the asst mgr wasn't authorized. I managed to get him on the phone, he asked to call me back only never actually did so. I won't be returning to this poorly run store.
Read full review of Petco
Petco
-
grooming
Had the worst customer service and quality of service experience of my life at this Petco. Took my 16 week old labradoodle in for his first grooming experience in July 19. Spoke with the groomer, Dovie, about not using clippers on his puppy coat so as not to damage the undercoat. She disputed the importance of this and basically brushed it off saying that was only important for show dogs. I said we just wanted a basic trim to socialize him to the grooming experience, prefer all over roughly same length, nothing shaved, 1/2 inch length minimum. She said no problem, hair looks good, could add in additional services at a discount (upgrade shampoo and conditioner + nail trim) and that it would take about 4 hours. She called an hour and a half later saying "I had to go shorter than I wanted because he was soooo matted on his back and legs. He still looks beautiful but he is not doing well in his kennel." And I could hear my dog crying in the background. He is 100% crate trained at home and we have never experienced any sort of issue kenneling him plus he is enrolled in training (not at Petco) and is doing fantastic according to his trainer. We have never had any sort of behavioral issues. We have also been grooming him with a de-matting comb at least every other day since we've had him. He has not had any experience of getting overly wet for a long time (just rain and playing in his water bowl occasionally) nor playing in mud. I rushed over to pick him up and found his body shaved with bald patches. The hair on his head and tail looked untouched except for being shaved close around his eyes and at the base of his tail. He was let out of his kennel and pooped on the floor within 30 seconds of being out. His nails did not seem to have been touched and he was covered in the lose hair that had been cut. The whole time I was there she was telling me how badly my dog needs training and pushing Petco's training number in my face. She said he was excellent during the grooming but needs extensive training to "fix his kennel issue" before he comes back. She was extremely rude and accusatory acting as if our dog is neglected and poorly mannered (which is absolutely not the case) all to push the agenda of enrolling in Petco's training and save face for her shoddy grooming job. He now fits the part of looking neglected with his choppy and uneven haircut that looks as though he was the victim of some sort of experiment or practice grooming with a shaved body and bowl-cut style head. I am not sure what she did but I do not think his entire body was matted and I truly believe a blindfolded toddler could have groomed him better. If the Wichita area Petco sees a drop in grooming clients it is likely because they've seen my dog and I was sure to let them know who groomed him. Nobody in their right mind would want their pet to look like this. I will never return to Petco for any service or item.
Petco
-
catgenie
I recently needed to replace my catgenie cartridge. I called my local Petco and they confirmed they carried the product in store. However, when I arrived it was the wrong product. They told me to try a different Petco. I then drove across town to get to the bigger Petco to pick up the cartridge...when I arrived, it was sti the incorrect product. I was redirected by a store representative to order online. I ordered the product on July 13th and the online tracking was unavailable to me. I understand it takes 3-5 business days to receive my order, however, I received my dog food within 2 days after I placed my order and had no way of checking status on the cartridge because the online information was unavailable! I attempted to call customer service and they were incredibly unhelpful and condescending. All she kept repeating was "it takes 3-5 business days" which was not my question. So now, 5 days after I placed my initial order, I still have no cat cartridge and cannot use my $300 machine I purchased from Petco because they have made it merely impossible to order replacement products.
This review was chosen algorithmically as the most valued customer feedback.
I will never be returning to any Petco after today never Flint michigan again. I come in so often I buy food I get my dogs groomed my mother and husband's mother use the grooming salon our family was going to get a chameleon I buy crickets for my spider. I will be a faithful PetSmart shopper from now on since they're next door with a salon I'm happy to...
Read full review of Petco
This review was chosen algorithmically as the most valued customer feedback.
Re: Petco Grooming 15895 Pines Blvd. Pembroke Pines, FL 33027 Wednesday, July 4th I called and made an appointment for Saturday, July 7 at 9:30am for my French Bulldog, Bowser to be groomer by Maribel. Saturday, July 7th we arrived at 9:05am, we were greeted and checked-in by Belkys. She advised that Maribel would be arriving at 9:30am and that Bowser wa...
Read full review of Petco
This review was chosen algorithmically as the most valued customer feedback.
We have been taking Zeva, our long haired German Shepherd to petco to get groomed for years. We have always been told her breed cannot be shaved and trimming can be done minimally, because of her coat. Since she has been struggling in the heat we took her to get groomed and bathed with a trim. The staff has always done an excellent job until Tuesday when...
Read full review of Petco
Petco
-
managers horrible customer service
To whom it may concern,
I recently adopted 2 kittens from a shelter and the day i went to pick them up from the shelter, i stopped by and bought a couple of items at your Van Nuys location Petco store #1503, I had a great experience the gentleman at the counter was very friendly and helpful- that day was June 9th. Being overly eager I had bought way more than the kittens needed because i wasn't sure what they would like so i bought two of everything so that they each could have their own if they wanted. A lot of the things i bought never even left the trunk of my car, one of which was a cat bed i bought from your store. I returned to the store today (July 1st 2018) to return a completely new with all the tags & never used pet bed and since i had a good experience last time I also decided to buy cat food and toys as well. When i entered the store the sales associate that greeted me was a young lady with short dyed hair and tattoos- she was extremely nice and helpful, i told her i wanted to return an item but the reciept that i brought with me was partially illegible because some lotion had spilled on it and apparently erased the ink - she said it's not a problem becuase the bar code at the bottom of the reciept was intact and that scanning that is one way they can use to access the information. So i happily went to shop for some wet food and toys, I usually buy higher end brands like Orijen dry cat food and Ziwi Peak dry and wet cat food, but i thought i would try out some of your brands after pickin out a couple of items i headed to the counter to pay and also return the cat bed. It was a different sales person - she was extremely rude and obviously didn't know what she was doing becuase she said that she can't read the reciept so i can't return that item, I told her that her coworker said to scan the bar code, and she said oh ok and scanned the bar code then she informed me she needed her managers approval which was completely understandable. She asked the manager "Daniela" for assistance, the manager approached the counter and after the sales girl explained to her the situation she said she would have to go to the computers in the back in order to check the information- which is completely reasonable. It was what immediately followed that I find appalling:
1) As the manager left the counter with my reciept she turned to the sales associate and told her to "continue checking out the next person in line" Excuse me, I was still standing there! I had a cart full of things that i wanted to purchase, and instead of asking me would i like to be checked out first or would i like to wait for the manager to come back with my returned item i was just told to "please move aside so that i can help the paying customer" How rude! AM I NOT A PAYING CUSTOMER?! But how can I blame the sales girl, she was just following her "managers leadership" . So Instead of subjecting another person to the awkward position of having to pay for their purchases with someone else just standing there with them at the counter, I quickly told the sales girl that i would like to purchase the items in my cart. She scanned everything and put them in a Petco plastic shopping bag for me, the total was a little over $80 which was cheaper than usual (I spend average of $150 a week on my babies)
When the manager got back she said that the record matches and she could process the return the item for me, but as she was walking to the counter she noticed one small pack of wet food that was still in the cart instead of in the plastic shopping bag-which brings me to my next complaint
2) the manager questioned me about that packet i said i'm not sure, it must have fell out of the bag, she said oh let me see your reciept which isn't unreasonable, i showed her my reciept and she said she saw that i had purchased 3 bags of that wet food on my reciept, I thought that that was the end of it,
see picture attached below

this is the item in question:
see picture
but the manager said she needed to check to make sure- she then proceeded to treat me like some common criminal and insisted on counting and itemizing every single thing in my shopping bag to make sure it matched the reciept. I have never been so humiliated IN MY LIFE! that day I had entered petco with a credit card, my cell phone and car keys - that's it. i like to keep my hands free when shopping becuase i tend to buy a lot so it's hard to carrry multiple shopping bags plus your own purse, so i didn't bring any big handbag or recycled shopping bag or any means of hiding merchandise where the manager might be confused in whether or not items were paid for. I had just spent $80 dollars at the store - WHY WOULD I STEAL $1.39 cat food?! This is a pet store not a jewelry store or Chanel where each little thing is expensive and valuable. As you can see from my reciept i brought three bags of the salmon recipe wet cat food (pictures above) SO WHAT IF they missed one?! WAS IT REALLY NECESSARY TO REACH INTO MY SHOPPING BAG AND COUNT EVERYTHING?! Ridiculous!
i myself am a manager, i manage a trendy Chinese restaurant in bel air - serving the rich and affluent clientele in bel air and beverly hills. if i treated my customers the way I was treated at your store i would be out of business in a month! I understand that the clients you serve at your Van Nuys location aren't as entitled and difficult to deal with so your "Manager" doesn't need to be as refined- but come on! The only reason that store is still standing is becuase of the "Petco" brand. I always remind my employees that to customers they represent our brand so they have to always be mindful of what they say and how they are representing themselves in front of the customer. Needless to say I will never return to that store, and if this manager is a correct representation of your brand then I will also never shop at Petco and I will warn others to stay away as well.
Petco
-
groomer manager at middleton
The grooming manager at Middletown yelled at me when I talked to the store manager when I with an issue. She yelled saying she was the grooming manager and if we had an issue to come to her. Although we were with her initially and talked to the store manager after speaking with her and she left us even more confused. Additionally we came 10 min before our dog was ready and waited in the reception area. She comes out with our dog and yells that she would've called once our dog was ready. We were just standing there we didn't bother anyone and there were others there as well but her attitude was very unprofessional and rude.
This review was chosen algorithmically as the most valued customer feedback.
Brought my Chihuahua in for bath, nails, ears, teeth to be done. Hes short haired, needs no brushing, or grooming besides a bath. He came home with a razor mark on the right side of his head, between his eyebrow and ear...it was rough and area about size of half dollar. Talked to ast mgr angelo, and groomer, daisy, neither seemed concerned or to care, and...
Read full review of Petco
This review was chosen algorithmically as the most valued customer feedback.
My pet, Princess was scheduled for an appointment today, June 20, 2018 at 8:00. It was 8:15 and there was no one at the store, until 8:20. I spoke with a young girl the was just arrving. so she asked which I believe. was her manager (light blue work shirt). The manager asked me if I had an appointment and asked me with what groomer. I did have an...
Read full review of Petco
Petco
-
employee attitude - customer service
I went into the store for two products puppy treats and puppy vitamins both of which I have been buying for months now at Petco. My dog does not eat puppy food because we have an older dog so I've been consistent with his vitamins and we are running out. I was checking out and the clerk asked if I had everything and I said no I needed the vitamins and they didn't have them and I said I don't even know where there any locations nearby that I could find the vitamins and she was more concerned with pushing me out the door then trying to help me find another location that would be nearby that might actually have the product in stock

After my puppy is old enough not to need the vitamins then I will stop shopping at Petco because of the level of rudness that I received.

Also I was going to use Petco for puppy training classes but now I am definitely taking my money somewhere else.
Petco
-
customer service
I went into the petco in Westlake shopping center a few weeks ago and the line was very long and the nice young lady with a nose piercing called for help and there was a lady just sitting next to the cats in her phone didn't budge to help . The checker was moving as fast as she could she was great . Just seeing that lady just sit on her phone while there was a line full of people just wasnt right with me
This review was chosen algorithmically as the most valued customer feedback.
My daughter is the assistant manager at the store in Springfield, Illinois . I called my daughter off for work for a serious problem we continue to struggle to save her kidney. This morning she awoke with issues surrounding her kidney diagnosis. I spoke to an associate with the name Cassidy. I explained the situation and ask her to relay the message to the...
Read full review of Petco
Petco
-
manager
My name is Chris Herbert. I frequent this Clifton new jersey petco and spend a lot there. I went today and they were busy in fish so I waited. I asked how much the irredescent sharks were because I did not see a tag. The manager said 2.99 so I said "wow that's great" so me and the other woman who worked there walked up front. The fish rang up 4.99 but the women said "give it to him for 2.99 I was there and heard the price he was told". She said "don't worry" but the cashier needed an override so they called another manager named Candido who gave me a nasty look and said "wait" and walked away with the fish. I explained that I was there for an hour already and have to go. The cashier was nice and said "I have no idea why he will not just give you the fish, it is two dollars", He came back and said the fish is 4.99. I said "well two of your employees said it was 2.99 and you made me wait". I am 50 years old and I actually knew a few people on the line but right in front of them Candido rudely said "too bad, the fish is 4.99 do you want it or not". I had no clue why he hated me (and I understand now the fish is 4.99 and that they told me the wrong price) but I said "I will go to another store from now on, I spend thousands here, are you going to lose me over two dollars when it was your mistake not mine?" and he smiled and said "absolutely". I got mad and demanded his name and the complaint number. I called from my car and the woman (angie) was very nice. They needed names and store number so I had to go back in the store. At that point the first manager who quoted me the wrong price said "you were not here for an hour that is not true and you can not yell in my store" I was not yelling, I was on the phone with Petco and the entire time I was on tape. Angie said she did not think I was yelling and I seemed very reasonable. She said she would be upset to. I admit I was upset. Anyway the store called the police and I left when the Clifton cops showed up. I am waiting for a call back from a woman named Kathy who I am told will get back to me in 48 hours.
Petco
-
online order and service representative lies
I placed an order on May 6, 2018. The item is a 25 pound bag of bird food. Order number is [protected]. The item was listed on the website as "in stock" and ships within 24 hours. The order states that they will email when the order ships. Allowing for the fact that the order was placed on Sunday, I waited until Wednesday to call and report to a representative that I have not received shipping information or confirmation that the order has been sent. The representative confirmed that the order was received and that it is on its way and will be received by Friday May 11. I received a complaint number 8964687 as a result of this first call.

On Friday May 11 at 8 pm I had not received the order and called again. The representative then told me that this is order is fulfilled by a third party vendor and will not be received until Thursday May 17. I asked to speak to a manager only to be told that she can't locate one. She took my information and said a manager would call me. Why is this now expected to be received almost a week following the first person telling me when the package should arrive? I asked to cancel the order and was told that it's been shipped and I should just refuse the delivery. This is not the type of customer service I would expect.

On Sunday May 13 I did receive a message from Petco, but there was no name and no extension to get back to the person that left the message. It upsets me that it took 2 days for someone to get back to me. I did call back following the message and asked to speak to a manager. I was told by the representative that he would handle the issue. He refunded the $5.99 shipping, but would not let me speak to a manager. Since the shipping was supposedly free for items over $49, this was certainly a surprise.

I am very displeased that the website doesn't mention anything about a third party, and claims the product is in stock and that it should ship in 24 hours. I never received shipping or any other information that I should have. The customer service representatives would not let me speak to a manager and everyone kept giving misleading information. Why does a package take so long to be shipped - even if coming from California to Maryland, I have received packages by ground transportation in 5 days.

I would like a full credit as I had to obtain the bird food from another source due to the unexpected delays and lack of accurate information.

Attached is a copy of the confirmation email and following that the email with the inquiry number:
Petco
DOG CAT FISH SALE

thank you for placing your pet's order. We'll send you an email when your order ships.

details
Order Number:
[protected]

Pals Rewards Number:
[protected] Shipping Address:
Martin Schwartzberg
2704 Baublitz Rd
Reisterstown, MD 21136
your pet's order
Standard Delivery

Product Roudybush Daily Maintenance, Medium Pellets, 25 lb.
SKU: 2576636
Qty: 1.00
$55.11

Your Petco Inquiry # 8964687
C
[protected]@petco.com
Reply|
Wed 5/9, 9:25 AM
You
Dear Martin,

Recently you contacted our call center, and we're hoping to get your feedback about the interaction with our agent. Please click here to take a very brief survey to tell us how we did in exceeding your expectations and providing a great call experience. Your insights will be used to help recognize or coach the agent.

Your survey pass-code is 8964687.

Thanks,

Your friends at Petco
This review was chosen algorithmically as the most valued customer feedback.
I purchased a sick guinea pig from petco which turned out to need surgery. After calling customer service they assured me they will have a meeting by the regional manager on how to take better care of their small pets. I went back 2 months later...again ...a sick guinea pig in the cage waiting to be sold! I have pictures of the guinea pig... I called...
Read full review of Petco
Petco
-
poor customer service from cashier
According to my receipt, miss heather t., was apparently my cashier today, cinco de mayo, at 6:25pm and, i could tell, she'd rather be anywhere but there, ringing me up. She was abrupt, terse, and just seemed generally put-upon, that i was forcing her to do something, besides leaning on the counter. I am of diminutive stature and, although, she could see, i was having trouble seeing over displays and such, AND was carrying 2 heavy bags, but she still refused to direct me and actually waited for me to ask, on which side i needed to go, in order to be rung up! I can tolerate her stupid, blue, green or purple hair, or whatever ridiculous color it was, if she could at least yave offered me a bag, or a bit of help out to the car, or SOMETHING!

I have a pretty severe case of carpal tunnel syndrome, and though i'm normally quite independent and can pretty much get done what needs doing on my own, if she's not even gonna offer me a bag, to make things just a bit easier, a little personal help would've been nice. So, I'm in the parking lot, futzing with these heavy, awkward bags, dropping my car keys, i mean, if she could just act like she cares at all about any other humans, besides herself, that might give your customers a glimmer of hope for humanity.

Plus, i didn't realize what i had bought was going to cost as much as it did, so, when i questioned the total, thinking perhaps a mistake had been made, by the apathetic, misanthropic, little, goth brat, she basically just stared at me. She could have helped me out, by just taking a few extra seconds to go over why the math was correct. normally, i try to mentally calculate the total, before i even get to tue register... I guess my brain glitched out for a second, i figured it out, but, she was just kind of a snotty, entitled, little punk, the entire time, and clearly knows nothing of customer service, and lacks any sense of basic compassion for other humans.
Petco
-
grooming
I took my dog to the grooming with her breed she doesn't need a cut she was only gets a bath and her teeth cleaned and as well her nails cut. I've been taking her there since 2012 and knows it takes anywhere from 1 1/2 -2 yrs Max she when I dropped her off they confirmed that as 2 hrs passed I called and spoke to a lady Kelly who told me she be another hour totaling 3 hours that's unexceptable I said and she became nasty and told me I could pick up my dog but she'll still be damp and I'd get a grooming free of charge. So When I got to the store she completely embarresed me in front of management I've never been so humiliated and embarresed in my entire life my own mother never spoke to me like this. She told me I was dog was sweet but I was nasty and told me to never come back the said part is that management never said anything. How to you treat a loyal consumer like this she even continued tormenting me at the front end of the store until I left... writing this is even portraying what exactly happened. If she can speek to me with such aggression I can only image how she treats the animals. I don't deserve to be spoken to like this
This review was chosen algorithmically as the most valued customer feedback.
To whom it May Concern; I am writing to inform you about an incident that took place in your Rehoboth Beach PetSmart location on Friday April 27 at approximately 11:30 am. We, the day before had taken our Pomeranian in for grooming at your Millsboro, Delaware location we gave specific instructions to trim the dog and when we returned he had been shaved...
Read full review of Petco
We are here to help
16 years' experience in successful complaint resolution
Each complaint is handled individually by highly qualified experts
Honest and unbiased reviews
Last but not least, all our services are absolutely free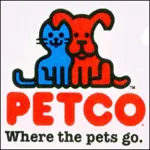 Petco contacts