PayFlex Systems USA complaints
71
PayFlex Systems USA
-
getting a reimbursement
My companies runout period runs from 2/1/2022 to 4/15/2022 (plan year ended on 1/31/2022). I have approximately $970 still left in my account. My wife had dental services done on 4/7/22 within the grace period. I submitted a claim request with an EOB from my insurance provider. My claim was denied sighting that the balance had been transferred to my new administrator. I called PayFlex twice and was told to call the new administrator. The new administrator does not show any transfer. My reimbursement should have come from the PayFlex account since it was money paid to their account but I've got no where from Payflex. Can you help?
Desired outcome: I would like the claim amount to be reimbursed.
PayFlex Systems USA
-
COBRA Reinstatement Is Taking Too Long
I recently changed employers in mid-April 2022. I opted in COBRA to continue my previous employer's medical insurance with Aetna because I didn't want to go through the hassle of prescriptions, procedures, and appointments with my current physician. I paid the premium for May 2022 and until today (June 20th, 2022) my Aetna insurance is still inactive. I've reached out to Payflex and Aetna multiple times and Payflex keeps telling me that they've sent my information and to give Aetna three to five business days to update their system. I just paid (Payflex) for the June 2022 premium. By July 1, 2022, my new employer's medical insurance will start.

My prescriptions need to be refilled and I've missed taking them for 3 weeks now. I just got billed for a procedure that wasn't covered by Aetna and I've rescheduled multiple appointments with my doctors.
Desired outcome: I want to get my insurance reinstated for the months of May and June. If this is not possible, I would like to get a refund plus additional expenses to cover the prescriptions that I missed and the ECG bill while I paid for their services.
PayFlex Systems USA
-
Incompetent
Employers who might be looking at PayFlex to provide services for your company : PLEASE DO NOT! Their incompetence will reflect badly on you and cause you to lose good will with your employees.

PayFlex cannot get even the simplest things correct. The most recent example . . .

My password expired. With most websites, changing a password is a simple process, right? Not with PayFlex.

In my case, their system did not recognize my IP address so I had to go through an extra verification step of entering the last four of my SSN, received a code via email, entered it at their website and moved on to change my password. Except the website circled me back to the IP verification process again. Did that again. And again, can't change the password until I verify the IP address.

Gave up. Called PayFlex directly. They verified all of my info -- including home address -- but because I didn't have part of a number from a card they sent years ago, they would not reset my password or provide any information about my account. The only option is for them to mail another card to my home address and only when I have that in hand will they help. And yes, I posting this in the 21st, not 20th century.

I do business with PayFlex only because I have no other option and am angry with my employer for choosing a company that is clearly incompetent at the most basic levels, especially when there a LOTS of negative review here and elsewhere.

Again, PLEASE do not do business with PayFlex.
PayFlex Systems USA
-
Unprofessional behavior by a team member
On May 31, 2022 at 9:17 am I spoke to an Agent by the name of Nate (Nathan). I was explaining the situation regarding "Urgent Action Needed" email that I received. Nate was rude, he kept speaking over me would not let me explain the reason for my call. When I asked him to let me speak to another representative or supervisor he still continued to speak over me and ignore anything that I said, finally he said that he would throw me into the Q, then came back to the call only to have the last word. This is unprofessional behavior and disappointing that this kind of behavior is tolerated. He is a "Thinks he knows it all" even before the situation is laid out. The representative I spoke to after Nate, Kelly showed outstanding professionalism. Listened to the issue then told me how we will go about resolving the issue.
Desired outcome: I would like an apology. I'd also like Nate to take some additional training to insure he does not continue over talking clients in the future.
PayFlex Systems USA
-
Payflex
Never again with this joke of a company! I had to bring my child in for stiches at the end of the year and went through the normal process with insurance and paid my bill with the payflex card when I received it which was in the next calendar year. A few months later I go to use my card and it's locked. So I go on and they want an EOB which I send to them. When I call to see what's going on they tell me I have to pay back the money because it happened in a previous year! So now my entire years contribution is being held hostage because I used my card as intended and because of a loophole and me not forcing the billing process to magically happen before the end of the year I'm stuck footing the bill for exactly what I have this card for. Fool me once Payflex, shame on me. Never again and I will be singing from the rooftops to inform all employees of this scam of a company.
Desired outcome: There is none, I'm done with them. Just need to get the word out on this pathetic company.
PayFlex Systems USA
-
Incompetent Service and Rude
This company shows a lack of competence, requiring it's customers to jump through hoops. I was told that I needed to pay money back or send documentation of claims. I immediately printed and faxed the Explanation of Benefits from Anthem, as Payflex requested. They refused the documents, as they stated that they did not have the dates on them. The dates are clearly marked on the first page of each EOB, along with my name, address and total amount of the bill. The pages that follow each set, detail what was done. The date is in approximately 14 font, so it shouldn't be so confusing for them and I am sure they have seen Anthem EOB's before. They resubmitted it to a Resolution Department and they only approved a couple of them, still stating that the others have no date and that I have to pay over $200 back of my money! I have now circled the date and put arrows and marked them "date of service". I also circled the amounts that are in approximately 18 font, to help them. The woman I spoke to, prior to me resubmitting the circled documents was loud, rude and condescending. She kept saying. "YOU DON'T UNDERSTAND, THERE IS NO DA
Desired outcome: I would like them to actually review my documents and clear this up
PayFlex Systems USA
-
Payflex flex spending account
I have previously used flex spending accounts with other jobs that were wonderful. Payflex flex spending was the biggest headache and waste of time I have encountered. you put YOUR money on the account and then they refuse to cover YOUR medical / dental expenses, repeatedly asking for paperwork that you cannot get and then have the audacity to want you to pay them AGAIN. When you already paid them out of your paycheck. I will tell everyone I meet NEVER to sign up for this fraudulent BS.
Desired outcome: To be able to use MY MONEY THAT I WORKED FOR THAT IS ON MY CARD.
PayFlex Systems USA
-
Customer Service
I made two payments using my PayFlex card for two transactions that occurred in 2021. My PayFlex portal had an urgent action required pop-up, so I called the customer care line on the 03/31/2022 & an operator named Josh explained that the payments were done via the FSA account even though I intended them to be processed via the HSA account, & that they were rejected as they were processed via the FSA account. He further advised that I should make requests via my PayFlex portal, & I shared my screen with him, & he guided me through the process. He said that the payments should be done to the relevant two parties & like he advised I entered the direct details & addresses of the two merchants. He also checked the requests I made & assured that the issue will be sorted within 5 business days. As the status of my PayFlex account did not change, I called again on the 04/06/2022 & I got in touch with an operator named Kevin who told me that there was an issue with the system. He said he will open a ticket & gave me the ticket number as 453235 & said that this issue will be resolved within 5 business days. Then I received a letter saying that my PayFlex card was disabled, hence I called the customer service again on the 04/21/2022. The agent that answered this time was Jaquisha & her employee number was N826516. I had to explain everything to her again like I did with Kevin & once I gave the ticket number opened by Kevin, Jaquisha said that she could not locate it in the system. Thoroughly frustrated, I again asked Jaquisha to help me resolve my issue & she created the ticket R3-457443. She further promised that she will call me within a week to inform me of the status of the ticket created & I did not receive any call yet from either Jaquisha or Kevin. As the status of my PayFlex account hasn't changed, I contacted the customer service again on 05/19/2022 & an agent named Courtney (A599000) answered. She said that an update was received on the first week of May, but I was not informed of it until I called & asked why the status of my account is still the same. Then Courtney explained that I was never supposed to request to pay to the merchants directly via the portal. She also said that I had to contact the merchants & ask them to refund the payments back as they were duplicated. I told her how I was instructed & guided by Josh on the 03/31/2022 to make the payments directly to the merchants. This was rather tiring & frustrating because this was the 4th time I had to call & explain the situation. I had to stay on the phone while Courtney contacted the merchants & got the confirmation about the refunds being processed & then she also advised me to mail the checks to the Lexington Flex Department once I receive them. This issue has been going on for more than 3 months & I am extremely disappointed about your service. How can I trust you to h&le my funds when you cannot even locate a ticket number created by your own agents? Also, when one employee recommends one process another one completely contradicts it by saying that it was the wrong way to do it. Where is the reliability? How come there isn't one way to sort issues? If your own employees are clueless about sorting such issues, how do you manage people's hard-earned money with reliability? I am unhappy & tired of explaining your agents again & again about these two transactions. Resolve this immediately. I do not have any more time to waste on this trivial matter anymore!
PayFlex Systems USA
-
Dependent care
This company is unfair and incapable of supporting its customers. It should get 0 stars. They have rejected three times a claim for dependent care reimbursement of my own money I paid for my children's daycare, because the receipt was not showing separate costs for each child, but had a total bill for both children for each week. What their hypocrisy is is that 5 previous times they approved claims with receipts with both children on them, and all of a sudden they cannot now. I called and they gave me false instructions how to submit another claim, and explain it is for two children. There is not such place to leave a comment. So they also lied. Finally, I requested a call from a manager, they sent an e-mail they will call back in 1-2 business days. They never called. This is the WORST company I have to use due to my employer. Otherwise, I wish they did not exist and I wish they go bankrupt.
Desired outcome: I wish them to be sued and go bankrupt
PayFlex Systems USA
-
Refund my money
PayFlex has over 1200.00 of my monies I contribute to the this plan thinking I could use it for out-of-pocket expenses when visiting the doctors, all of my claims have been denied because I needed to see a dermatologist for cradle cap which I developed by wearing the a mask during this pandemic. I turnedin/submmitted my EOB and prescription receipts and was told that there in thea plan my company should have given me information explaining what is covered and what is not. Knowing this now I would have never opted to have my money sent to this company with all of these restrictions they have set in place. I'm no longer affiliated with Payflex but as I mentioned they have over 1200.00 of my money I can not get access to. Please if there is a class action suit I would very much like to be a part of it... This is downright stealing...
Desired outcome: to all my money refunded to me, I do not have or make the kind of money that I can let this company utilize for their benefit.
PayFlex Systems USA
-
Shut them down..
Beware and do not sign up for the payflex health care account. For two years, I put in hundreds of dollars which I never used. I decided to close the account and they refused to give me back the money. It was finally agreed that they would send me a, debit card for 500 dollars which is only 30 percent of, what I had contributed. Well, when I tried to activate the card, it refused the activation. When I called customer service, they had deleted the account. You are better off to just open up a personal checking account for medical expenses. At least you can get back your money. This company is a ripoff.. Beware!
PayFlex Systems USA
-
payflex flexmed
Every single claim I have ever paid with this card is denied and I have to pay it back, and spend hours on the phone with providers getting more and more personal health information to payflex to try to get them to approve a claim and release suspension of my account. Payflex is absolutely HORRIBLE! demanding PRIVATE personal health info and test results before they will pay. HIPAA DOES NOT APPLY TO THEM! THEY WILL SELL YOUR PERSONAL, PRIVATE INFO! RUN AWAY FROM PAYFLEX! Demand your employer find a different flexmed provider that does NOT excercise FRAUD like payflex
Desired outcome: Pay my claims, stop demanding and selling my personal health info, let me out of the horrible payflex plan and give me MY money back!
PayFlex Systems USA
-
Payflex Health Spending
Payflex is constantly denying valid claims and suspending my account. After submitting the requested documentation for a root canal & crown, they continue to deny the claim and are requesting me to re-pay my $198 copay. These are covered expenses and customer service is horrible. I will be notifying my organization of the horrible experiences I have had with Payflex.
PayFlex Systems USA
-
employee accounts, customer service
Payflex Issue – I have had a Payflex account under TD Ameritrade (TDA) for close to 15 years. TDA was acquired by Charles Schwab back in 2020, but they left our benefits including Payflex intact. My 2021 TDA account was valid form 1/1/2021 until 12/31/2021. Sometime in late December the account was rolled over to Schwab Payflex. At the time I had a $0.00 balance, but was waiting on a credit back from a provider for an incorrect charge from 2020 that Payflex processed against my 2021 Account in error.

A $539.77 credit was applied shortly after 1/1/2022 to my old TDA Account. I tried to process my final claims from 2021 totaling 539.77 against the old TDA account and all were denied.

1/10/2022 - Called Payflex Customer Service and spent over 2.5 hours trying to resolve. (do not have persons name, but requested to speak to a supervisor and was told I would get a call back) Call back never came

1/12/2022 – Called Customer Service again and had to go through ½ hour explanation of the situation and was finally able to speak with a Supervisor (Sonya). Was told all paperwork to correct the issue was submitted to a Manager at 1;30PM and I should expect resolution by EOD on 1/12/2022

1/13/2022 – Still no resolution, so called back to customer service went through ½ hour of explanations again with Joshua. Joshua informed me that there were no notes on my account, only to find them Finally asked him to find Sonya. Joshua had no idea who Sonya was, but after approx. an hour of being put on hold he finally figured out who Sonya is, but she wasn't available. He did put a note in the case for Sonya to call me back. Never received a call back

1/18/2022 – Another call to customer service asked to speak to a manager, but still was subject to 45 minutes of explanations, then started checking for a manager. Approx 45 minutes later I was transferred to Janelle. Was told that TDA Payflex accounts were switched over to the Schwab account team and they would need to address, but in the mean time I could pay my claims via the 2021 Schwab account that has no funds. I put claims in per Janelle's request and they were of course rejected due to lack of funds, which are still sitting on my 2021 TDA account.

1/26/2022 – Check Web to see if the claims went through and they had been denied. Still no money reflected on the Schwab Account, but there is on the TDA account, but that is end dated 1/1/2021, so cannot process claims there

1/31/2022 – Called customer service again and was put in touch with Janelle, who escalated to the Schwab account team.

2/14/2022 After several more escalations via customer service I finally got a call back from someone named Joe (Schwab account team?0 Phone # was (402) 709-3169 telling me that he had figured out the issue and I would see a credit to my Schwab account of the Balance from the TDA account.

2/15/2022 – Credit reflected under transactions, but not on the Dashboard as available funds. Left several messages for Joe at (402) 709-3169 asking if I could now enter my claims

3/1/2022 – Submitted all claims via website after receiving no call backs from Joe. All claims again rejected several days later due to no Funds.
Desired outcome: pay my 2021 claims before the 3/31 deadline to submit
This review was chosen algorithmically as the most valued customer feedback.
Refusal to pay 2 separate charges from 2019, thus freezing and holding my account contribution of $2600.00 of my own money. I have discovered after being a very busy person that I did have funds to use however the account was frozen back in 2019 buried in what they disclosed were mail pieces sent. When I went to use in 2021 I was told I could not after...
Read full review of PayFlex Systems USA
This review was chosen algorithmically as the most valued customer feedback.
I use payflex for both my HSA and FSA accounts. Looking at the payflex website it clearly shows that i have $2750.00 in my FSA account for the plan year 2021-01-01 to 2021-12-31 and clearly advertises that i have until march 15 2022 to spend the funds and until March 31 2022 to file the claim. On feburary 18 2022 i a made a phone call to Payflex to see why...
Read full review of PayFlex Systems USA
PayFlex Systems USA
-
Limited FSA
I have a limited FSA through my employer with Payflex. The limited FSA can be used on medical bills once the deductible is met. I broke my foot on 10/7 and was hospitalized. On 10/14, I had surgery. The deductible was met on the 10/7 hospital stay but because the hospital system billed the claims all at once and was not processed on 10/29, they will not let me use the 2nd claim for surgery to access my money. They decided on an arbitrary date of the claims processed which makes no sense and allows them to profit by keeping unclaimed money. I just want the money that is mine and I met the conditions. I have the paperwork showing that I met the deductible and the coinsurance kicked in but they refused to process it.
PayFlex Systems USA
-
PayFlex is GARBAGE
The process is infuriating- the website and the app are terrible. My card is "suspended" due to my "to do" list saying "verify card purchase" when I click on the action item it then says "No action needed. This card purchase has been verified". I have called and both times reps are unhelpful and dont know how to resolve this. They then tell me to fax or mail. How about fixing your user website and apps? This is insane and so very frustrating.
Desired outcome: Fix your website and app. Who mails this stuff anymore?
PayFlex Systems USA
-
Refusal to pay legitimate claim
September 2021 I had a dental implant procedure. I payed for the service with the PayFlex debit card. A few weeks later, received an email from PayFlex they rejected the claim and I had to provide additional information. I submitted additional information and that was denied too. The card was suspended and I can't use my hard earned money deducted from my employer to pay for my healthcare needs.

Fast forward to January 2022. I asked the hospital who performed the dental implant for exactly what PayFlex said they needed to satisfy the claim. The card remains suspended and PayFlex has not responded to correspondence.

I've made a handful of calls to the call center without resolution. I've request to speak to manager t without any escalation beyond the repressive level at the call center. Not sure what else to do so here I am filing a complaint.

The worst part is, almost 2 years ago, I had the same procedure on a different tooth and the documentation submitted was accepted by
Desired outcome: PayFlex will review the documentation sent in January, accept the claim and activate the debit card. This has caused so much stress in my life and I will never use PayFlex again for any future services after this year!
PayFlex Systems USA
-
Payflex
Modern-day organized crime. I will never use this company ever again. They suspended my 2022 payflex card citing a charge from 2011! Unbelievable I don't have records nor does the MD office. Now they want me to pay $523.00. Forcing me to pay twice? I do not remember anything about this charge. This was my money in the first place. My card is constantly flagged. I am so angry.
Desired outcome: Return my funds to me and let us part ways forever.
We are here to help
16 years' experience in successful complaint resolution
Each complaint is handled individually by highly qualified experts
Honest and unbiased reviews
Last but not least, all our services are absolutely free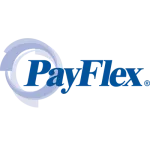 PayFlex Systems USA contacts