Overview of OnlineTires customer experience
OnlineTires has been receiving numerous complaints from consumers. Customers have reported issues with the company's customer service, delivery times, and product quality. Many customers have reported receiving damaged or defective tires, and have had difficulty getting a refund or replacement. Additionally, some customers have reported that the tires they received were not the ones they ordered. Delivery times have also been a major issue, with many customers reporting long delays in receiving their orders. Overall, OnlineTires has a poor reputation among consumers, and many customers have reported negative experiences with the company.
OnlineTires complaints
16
Newest OnlineTires complaints
Mixed Experience with OnlineTires: Good Deals, Poor Customer Service
I gotta say, OnlineTires has some pretty decent deals, but if you run into any issues, don't expect them to handle it like a pro. I've called them up a bunch of times, and every time they tell me they're taking care of it and that they'll call me back and send me an email to confirm. But guess what? No call back, no email, no nothing. And when I ask to speak to a supervisor, they always say they're not available. It's like they're reading from a script or something.

I'm pretty sure their call center is in the Philippines, even though they claim to be in California. A few weeks ago, I called them up and they said they'd send me a new tire and confirm it within 2 hours. But that was a straight-up lie. I thought they were taking care of the issue, so I even ordered another set of tires for my other vehicle. If I knew they were lying to me, I would've taken my business elsewhere.

Now, after 6+ calls, I'm still hoping they'll send me the tire I paid for that they lost. I left a message on the supervisor's voicemail today, but I doubt I'll even get a call back. It's a shame, really. I just want them to do what they say they're going to do.
Unreliable and Unresponsive: My Experience with OnlineTires
I have to say, my experience with OnlineTires was not a good one. I placed an order on August 17th, 2021 and was given a tracking number. However, when I tried to track my order, it only showed that the label was created and nothing else. I was worried, so I decided to call them to see what was going on. They told me that there was an issue with the shipment and gave me another tracking number. Unfortunately, this one was the same as the first - it only showed that the label was created.

I was getting frustrated, so I decided to email them as well. Finally, on September 9th, 2021, they replied back and acknowledged that there was a problem with the shipment. They asked me if I wanted to wait for them to reprocess the order, but I told them that I wanted my money back. Unfortunately, I didn't hear back from them after that.

On September 28th, I received an email from them asking if I had received my tire. I replied back and told them that I hadn't and that I wanted a refund. However, they didn't give me a refund, so I decided to file a dispute through my credit card company. Unfortunately, the resolution came back today saying that because I had canceled the order, the dispute was invalid. I'm not giving up though - I'm going to continue with this dispute.

Honestly, I wouldn't recommend ordering anything from OnlineTires. They seem like scammers to me. Do yourself a favor and find another company to order from.
Terrible Customer Service: My Experience with onlinetires.com
I bought 2 Cooper Cobra tires from onlinetires.com back in June. The day after the tires were put on my car, I noticed a big bulge on one of the sidewalls. I took the tire off and saw that there was a split in the bead area that wasn't caused by the installation. I talked to a few different people at onlinetires.com, including some managers, and they said they would give me a full refund for the bad tire if I sent them pictures of the defect.

But now it's been 3 months, and I've sent several emails and made several phone calls, and they're telling me they won't cover the cost of the defective tire. Their customer service is terrible. They lied to me about the refund, and they're taking weeks to respond to my emails. I can't imagine a worse company to do business with. They tell you one thing and then change their minds a few weeks later.

If you're thinking about buying tires from onlinetires.com, don't do it. If you have a problem with a defective item, you won't be able to get any customer service. It's better to pay a little more and buy from a reputable company that stands behind their products. Neither onlinetires.com nor Cooper Tires will help you if there's a problem.

I'm really disappointed with my experience with onlinetires.com. I thought I was getting a good deal, but it turned out to be a huge headache. I hope other people will read this review and avoid making the same mistake I did.
Is OnlineTires legit?
OnlineTires earns 87% level of Trustworthiness
SAFETY NOTICE: ComplaintsBoard has determined that OnlineTires has an exceptional credibility, near-perfect reputation level of trust, with a legitimacy rating that is more or less around 87%.
We found clear and detailed contact information for OnlineTires. The company provides a physical address, phone number, and email, as well as social media account. This demonstrates a commitment to customer service and transparency, which is a positive sign for building trust with customers.
OnlineTires has received positive review on our site. This is a good sign and indicates a safe and reliable experience for customers who choose to work with the company.
OnlineTires has registered the domain name for onlinetires.com for more than one year, which may indicate stability and longevity.
Onlinetires.com has a valid SSL certificate, which indicates that the website is secure and trustworthy. Look for the padlock icon in the browser and the "https" prefix in the URL to confirm that the website is using SSL.
Our scan shows OnlineTires website is free from malware and phishing activities, which are types of online threats that can include viruses, worms, Trojan horses, ransomware, and other malicious code, as social engineering tactics used to trick users into sharing their personal information.
Onlinetires.com you are considering visiting, which is associated with OnlineTires, is very old. Longevity often suggests that a website has consistently provided valuable content, products, or services over the years and has maintained a stable user base and a sustained online presence. This could be an indication of a very positive reputation.
However ComplaintsBoard has detected that:
OnlineTires's complaint resolution process is inadequate and ineffective. The support team lacks customer service skills, training, and resources, resulting in only 0% of 10 complaints being resolved.
We conducted a search on social media and found several negative reviews related to OnlineTires. These reviews may indicate issues with the company's products, services, or customer support. It is important to thoroughly research the company and its offerings before making any purchases to avoid any potential risks.
Our verdict: OnlineTires is a recommended company with a good reputation for trustworthiness and reliability, but their 0% Resolve Complaints rating is a cause for concern. We recommend approaching their services with caution and reading complaints and reviews before making a decision.
Frustrating Experience with Online Tires: Poor Quality, Shipping Issues, and Return Policy Problems
I recently bought four tires from Online Tires, and I gotta say, it was a pretty frustrating experience. I called up one of their salespeople to place my order and made sure to ask about their return policy. They told me that I wouldn't be charged for shipping if I needed to return the tires, which was a relief.

I asked them to ship the tires directly to my mechanic shop, and when they arrived, I was pretty surprised to find that they had no covers and were just loose. They shipped three of them together, but the fourth one didn't arrive until a week later. I had to wait two whole weeks before I could take them to my mechanic to get them installed.

When I finally got there, I was pretty disappointed with the quality of the tires. They looked pretty worn out and I didn't feel comfortable putting them on my car. I called up Online Tires to request a return label, but they told me to do it on their website. I did that, but they didn't issue the label until I called them again six days later.

To make matters worse, they refused to issue the label unless I paid for the shipment myself. It's been three weeks now, and the tires are still sitting in my mechanic shop with no solution in sight. I'm pretty frustrated with this whole experience, and I wouldn't recommend doing business with this company.
OnlineTires Review: Buyer Beware - Poor Customer Service & Inventory Management
So, I was looking for some new tires for my car and I stumbled upon OnlineTires (onlinetires.com). I read some reviews about this company and most of them were not too good. But, I decided to give them a chance and called to order my tires. As many reviews have mentioned problems with ordering online, I thought it would be better to call them.

The gentleman that took my order had to wait a very long time to check on the tires. He said it was computer problems. After waiting for a while, he told me that they did not have the tires in stock and they had been back-ordered for a long time. (Where have I heard that before?) The tires I was looking for were Bridgestone S-04 Pole Position for the rear of my 350z, 235/50-17 #2. When I told him that the website said they were available, he said that their website doesn't keep up on what is in stock. (What a bummer!)

When I said that was strange and that there have been other problems reported with the company, he hung up on me. (What a rude guy!) I called back and asked to speak with Jonathan (from other posts it was mentioned that he was good to go to). I called a separate number (separate company) and talked with him, but no go. He said his company had such a large inventory of tires that their online inventory system couldn't keep track of it. (What a mess!)

I will have to side with most others on this company. BUYER BEWARE. (Don't waste your time and money on this company!)
Warning: Stay Away from This Scam Company - Terrible Service and Shady Business Practices
This company is a total joke and a scam. My husband and I are so fed up with their shady business practices that we're considering taking them to court if we don't receive our refund soon. It's been almost a month since we ordered "out of stock" wheels that were conveniently out of stock AFTER they took our money. We received one email saying our order was cancelled and that we'd receive our refund soon, but it's been two weeks since we've heard anything from them. We've sent them countless emails and still no response. This is beyond ridiculous and I'm at my wit's end. If we don't get our $570 back by the end of the week, we're taking legal action. I strongly advise you to never do business with this company. They're a complete disaster and the worst company I've ever dealt with. I'm going to warn as many people as possible about their terrible service. I hope they go out of business, but not before we get our money back.
Misleading Information and Delayed Shipping - My Experience with OnlineTires
The process of ordering from OnlineTires was just okay for me. I wanted to speak with a live representative to place my order, but they told me that I had to do it online. I found that kind of strange, but I went ahead and placed my order anyway. However, I was disappointed to find out that my order wouldn't ship for two days after I placed it. I think that's ridiculous - why take my money and then make me wait so long for my product?

Before I placed my order, I called to make sure that I wouldn't be getting old tires. The representative I spoke to assured me that they only sell tires that are between 6 months and a year old, which was great to hear. The next day, I called back to order another tire from Leonardo Garcia. He was able to combine my second tire with my first order so that they would both ship at the same time. I thought he did a great job with that.

However, when I received my tires, I was extremely disappointed to find out that they were from 2012 according to the DOT. That means they were already 6 years old! I was furious about this, and it's the reason why I'm giving OnlineTires a 1-star review. I feel like they lied to me just to make the sale, and that's not okay. I don't think I'll ever order tires from them again.
Frustrating Experience with OnlineTires: Delayed Order and Wrong Tires Shipped
I recently had an experience with OnlineTires that left me feeling frustrated and disappointed. On April 16, 2021, I placed an order for two tires with Order #***. However, it's now April 24 and my order is still "On Delay". To make matters worse, my credit card has already been charged over $300 for the order.

But that's not all. On April 19, 2021, I placed another order for two tires of the same brand and model through Wal-Mart online. Unfortunately, the wrong tires were shipped to me and Wal-Mart refused to take them back. I had to contact OnlineTires.com, who is the tire seller for Wal-Mart, to initiate a return. I received an email on Thursday asking for my receipt, order number, and photos of the tires, which I promptly provided. However, they were supposed to get back to me within 48 hours, but they did not.

I tried calling OnlineTires.com on Saturday, but they were closed for the weekend. Wal-Mart was unable to help me with the situation, and I am still struggling to get in touch with OnlineTires.com customer service to initiate a return. It's incredibly frustrating to deal with this kind of situation after waiting a week for shipping and delivery. I don't know how much longer I'll have to wait to get my tires returned so I can get a refund or have the right tires reshipped.

To make matters worse, the tires that were shipped to me were not even the correct ones. I ordered Pirelli Scorpion Verde tires, but was sent Pirelli Cinturato P7 tires instead. While they are the same size, they are physically a little taller and wider, which is not what I ordered.

Overall, my experience with OnlineTires has been less than satisfactory. I hope they can rectify the situation soon and provide me with the correct tires or a refund.
Disappointing Experience with OnlineTires: Delayed Delivery and Wrong Tires Sent
I am extremely disappointed with my experience with OnlineTires. I was in need of new tires for my car and decided to order them online since my tires are low profile and not readily available at local tire shops. I found the tires I needed on onlinetires.com and placed my order for 225.35. R20 tires on a Friday. The website promised delivery within 1-3 days, which was perfect since I needed them urgently for a trip.

However, after they took my money, they did not process my order until the following week and informed me that the tires would take 3-5 days to arrive. This was not what I had expected or wanted, as I had chosen OnlineTires for their quick delivery. When I called to request a refund, they refused to give me my money back.

To try and speed up the process, I asked for the tires to be delivered to the nearest pickup facility so I could collect them myself. However, OnlineTires locked my shipping and refused to unlock it, even though it was my money. I had no choice but to wait until the following Friday for the tires to arrive.

When they finally arrived, I was shocked to discover that they had sent the wrong tires! Instead of the R20 tires I had ordered, they had sent R14s which were not even close to what I needed. This was a huge inconvenience as I had to delay my trip until I could get the correct tires.

Overall, my experience with OnlineTires was extremely frustrating and disappointing. I would not recommend this company to anyone and will not be using their services again in the future.
Terrible Experience with OnlineTires: Delayed Delivery and Wrong Shipment Address
I recently made a purchase of four tires from OnlineTires and I must say, I am not impressed. It has been a week since I placed my order and I am still waiting for my tires to arrive. According to their website, the tires should have arrived within 1 to 3 business days, but that is not the case. I am extremely disappointed with the service I have received from this company.

To make matters worse, my order was not even shipped to the state that it was supposed to be shipped to. I clearly indicated that I wanted the tires to be shipped to a city in Indiana, but when I received the tracking number, I discovered that my order was shipped to a city in Florida. This is unacceptable.

I had to call their customer service team multiple times because they never sent me an email with the tracking number. The first time I called, I was told that they would email me the tracking information, but they never did. I had to call them two more times before I finally received the tracking number. This was four days after I had placed my order.

When I finally received the tracking number, I discovered that my order was being shipped to the wrong address. I immediately called their customer service team and informed them of the mistake. They assured me that they would look into it and fix the problem. However, the next day, my order was still being shipped to the wrong address.

I am extremely frustrated with the service I have received from OnlineTires. I do not recommend this company to anyone. It seems like they are either a scam company or a company with terrible customer service. Either way, I am extremely disappointed with my experience.
Invoice not received - tires are older than stated
Contacted Onlinetires.com by phone and spoke with a sales rep before ordering four Goodyear Eagle Sport tires size 215/50/17 to verify price, availability, age, rebate & details. Had asked when the tires were manufactured or what were the DOT dates and was told the could not guarantee or disclose the dates but rest assured they were made within the year or are not likely over a year old. In addition, I verified a $75.00 Goodyear rebate was applicable and that these were not closeouts, however they now no longer have them on their website for sale. An order was placed on 9/22/2020 with an email confirmation of same on that day but without an invoice. I emailed them same day requesting an invoice and have never received one. Tires were received on 9/27/2020 without an invoice, Date of manufacture on 3 tires is the 42nd week of 2018 and the 29th week of 2017 on the 4th tire, which makes them at least 2 years old, service life of tires is 6 years from date of manufacture. Called Onlinetires.com and sent them several emails requesting the invoice (which is required for Goodyear rebate submission) but never received one. Every other Online tire site I've purchased from in the past will include an invoice by email and also a physical copy mailed. Am requesting a $112.00 refund for 1/3 of the value of the tires due to their age and an additional $75.00 for the rebate I can not submit without the invoice they have not been able to provide
refund
For an unknown reason, I had to pay their additional fees that weren't essential.
I ordered tires and they decided that I needed a warranty, so they just charged me for that.
Thank god I often check my bank account and I saw this extra charge, so I immediately called them and asked to refund because I don't need their warranty. They agreed to do it, however, it's been a month since I called them and there's no sign of my money.
If you advise me to call me, believe me, it's useless, they always same the same thing...
Extremely slow delivery!
I would not recommend this scam site to anyone! I made an order over a month ago and still haven't received anything. OnlineTires customer service rep promised to help me, but they never did anything. Last time I contacted OnlineTires they said that my order was on its way and asked me to be more patient. They also said that they can't do anything to help and all I need to do is wait. Well, I'm still waiting and I really doubt I'll ever get my order!
Seller didn't provide any order and no gift cards at all
I bought two sets of the tires from the company www.onlinetires.com. I was really disappointed, 'coz the set included also the gift card for amount of $80. I thought to get two of them, but instead I got nothing. I sent multiple emails and asked to cancel the order, if they couldn't provide it on time, but no one replied to my emails. Total rip off. I wonder if there are other people, who had the same experience. Let's share views about this website.
Worst experience ever and terrible customer service
NEVER EVER use Onlinetires.com for ANY of your purchased. Worst experience ever and terrible customer service. How can a company if you can call this a company be in business.

Just save a lot of people some trouble AND CLOSE PERMANENTELY.
Don't order from them
I ordered tires on June 4, 2010, but when it became June 20 and the tires had not arrived I tried several times to cancel the order. However, no one answers the phone listed on the web page or the office number provided by my bank. I also sent several emails with no response. I should of just hung up on the salesman when I was ordering. He could not get the order right and kept giving different prices. These guys suck.
Collect Your Trust Badge
Be recognized for outstanding customer service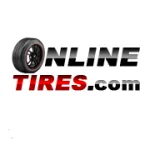 OnlineTires

contacts
We are here to help
19 years' experience in successful complaint resolution
Each complaint is handled individually by highly qualified experts
Honest and unbiased reviews
Last but not least, all our services are absolutely free