Ohio Unemployment complaints
103
Ohio Unemployment
-
The coworkers
I got laid off March 31 2020 when coivd shut down my place there four I had no income didn't have money to pay rent bills nothing got evicted i didnt sign up till December 15 when my friend let me stay for a bit witch I'm still here back and forth on the phone trying to get what I was entitled to I see alot of these people had the same experience I had when they got on the phone send my ID everything then theirs always something they didn't receive I been threw miserable like I'm the one to blame over this covid.. I even sent in my eviction notice and everything took them a year to get some money then all the sudden they stop my only income I was getting then lied about I was overpaid how when i know exactly how much i was making a week im getting ahold of attorney then when the weekly benefits ended they took it off how is that right then I got bad service here with no car or running water, people I work with I been working their longer then them and they got all their money they kept saying why I waited so long how can I do anything when I had a time frame that I had to be out by then how I was supposed to call or get online j didn't have a phone or no way to a computer then they called me when I had no service here sorry 2 mins late comon i barley had enough stuff to sell to get my phone turn back on...they blame all of us saying its our fault pretty much where are you guys resources at you should know exactly how much we make nothness I was working for westaffbetter my sister gave me a job their and we don't talk and she lied on me cause the hatred me and my sis was going threw I just wanted help been 2 years without water car nothing I'm going to get this out here you be hearing from me personally because this isn't right I sent and done everything you guys wanted I walked in cold weather to get signal to make sure we're on the right page witch you guys skipped chapters one women says one thing the other says a whole different story one said I was approved then the next day when it was pending still called and the other woman said I don't see that your approved so basically she told me that cause her shift was over wanted me to get off the phone that's not how you treat someone in need lied period back to my boss I don't know if the money is coming out of his pocket he ask me to go back to work guess what I'm to far away and living like a dog to go back to work I live way out skirts no need to say much more my employer of westaffbetter lied about how much money I was making and lied on mh mcds tax papers that I work threw then to get a restaurant job somebody is going to get in some serious trouble the bad thing she runs the place up their...sorry I'm just so low I can't even talk I'm lost for words I never try to get regular employment ever if this is how they treat you..while I was living with the dogs my coworkers brought a new car while I was down on my luck plus my employer put a bad word on me so I been trying to get job Noone calls back as I said when I first introduced to her me and my sister was getting along this happens family problems turn into something worst ..
Ohio Unemployment
-
Unemployment
I was fired from my job on 2/14/21 unfairly and have been fighting with unemployment for almost a year. I worked at for them for 8 years and I have never been on unemployment. I was bullied and harassed from my ex employer until they could fire me for unfair reasons. They lied about several things in the appeal and the phone appeal. All my appeals have been denied and so has my wavier for overpayment amount. I do not have the money to pay them back and have been struggling to pay my bills already. I have been separated from my husband and have my two kids with me. I pay all the bills for us and don't have any extra to worry about the twelve thousand I have to pay back. I am so stressed about this and so upset. I have no idea what to do next... Please help me because that was one of the worst times in my life and this is definely not helping me. I'am a honest and work working person and don't understand why i'am going thru.
Desired outcome: Wavier the over payment amount
Ohio Unemployment
-
Unemployment
I was denied unemployment, funny over a heath issue bad legs and working overtime at amazon, for 1 month, so with procedures every week and a over 12,000 dollar bill thanks so much for any relief that might have helped getting behind on bills due to amazon not letting me have a sit down job for 1 month, at 50 years old, I almost cant wait to retire due to the fact thats a joke as well. I guess if I had a bunck of kids from all over and smoked weed maybe I would have received benefits, trying to read to letters u get to fight with is a joke, I did everthing I was supposed to, even found a different job. This world we live in and f nut running the country is a joke to the higest levels, I lost faith in everthing from our system it fails, lisa cosner
Ohio Unemployment
-
Backpay/Retropay PUA payments not received
March 2021 to September 2021 I didn't received any of my PUA payments. I've won all 3 of my appeals. Have waited for a entire year, April 2022 they said they deposited my lump sum. As of this second, I am still waiting for my money.

Everytime I call, it's another reason of no one knowing what the hold up is. Then they submit an inquiry form.. several of them. I have lost my car, my residence, all because I have no money. For a year. Credit card bills, insurance z 3tc. I wish no one lives what I have endured. I need someone to help me, listen to me. I've done everything possible that I can do. I even emailed Ohio representative, and they told me there was nothing they could do.
Desired outcome: I want my money paid to me. It's like $4,000.00 Emotional suffering, depression, 2 miscarriages. Stressful, hopeless. I want compensated.
This review was chosen algorithmically as the most valued customer feedback.
I filed for unemployement in the beginning of 2021. It is now 2022. I gave not ever received so much as $1 from them. I have been cooperative and sent them everything they ever asked for. I call every day and I am always sent to a recording in which 50% of the time I receive a call back. Still I am waiting to get the money owed to me and they just continue...
Read full review of Ohio Unemployment
This review was chosen algorithmically as the most valued customer feedback.
I was denied several times from unemployment due being fired from my job last year who I was employed with for over 8 years. I was wrongfully dismissed due to being bullied and harassed by management and they found ways to get me fired. they also lied about what has happened with the situation. I tried several times to get the appeal from unemployment and...
Read full review of Ohio Unemployment
Ohio Unemployment
-
Ohio Unemployment Office
Office personnel disconnected my online account when I filed for benefits extension the last week of January 2021. I was unable to get through after hors on phone. I was totally blocked from bring able to file. I then filed on PUA website led there by misleading document posted to my online account just before I was disconnected. I filde for all the week of February and two of March weeks on PUA website. When PUA failed to give any instruction or assistance I spent several days on phone again with Ohio Unemployment and was able to get operator on Saturday March 12 who lied and said she had restored functionality to my account. And to proceed ny claiming week on Sunday Mar 13. Functionality was not restored. I then called numerous times and was able to get thru of Saturday March 19. I was told functionality was restored and to claim week on Sunday March 20. I was unable to file was able to file for extended benefits finally after filling three times I was able to claim the week of March 21-25. The operator assisted me with claiming the last week of January, all weeks of February and two in March. I was then deposited the money a couple of weeks later. Then unemployment stole it back from me. And this included a 400 federal supplement check for each week. The is 300 plus 400 times six weeks. I thought this could be resolved when they realized their error.. But all I got was repeated stone walling and various different tactics that they used to beat me out of my benefits for those weeks. They set up several sham hearings where they tried to make this about me. This was clearly orchestrated to beat me out of my money.
Desired outcome: I would like to have a real hearing with theses people and not a sham hearing with a phony arbitrator and I would like to sue them for what it costs for my legal representation.
Ohio Unemployment
-
Ohio Unemployment
I filed for Ohio UI in November 2021 after being involuntarily medically separated from the federal government. The initial denial was based on lack of hours and income, which was impossible as my salary was $82k annual and I worked full time since 2004. In December I continued calling and was told they were waiting for employers response. In January my claim was inadvertently closed for not claiming weeks despite trying to claim and getting error messages. I called and claimed over the phone And provided screenshots of the errors when I attempted to file. In January I received a reversal of original decision but reversal also stated I was still denied for hours/ income and I resent the copies of my tax and pay statements. February 3 I was denied again based on separation for breaking policy, so I appealed it resending my SF8 and SF 50. Because of my current EEOC complaint with my former agency I believe UI is purposely delaying or denying my claim because they are also a government organization. I meet all requirements for UI and it should not take five months to determine a result. Before I file a civil rights claim, I would just like to resolve and approve my appeal. I have researched every law and regulation and have found zero basis in their denials. Now they just ignore my inquiries but meanwhile I continue claiming each week as directed. UI needs accountability. Communicating with them you go in circles. It is unprofessional how long it takes to resolve issues.
Desired outcome: Claim to be assessed according to guidelines and approved. I filed five months ago.
Ohio Unemployment
-
Proving my identity and bot being able to talk to anyone
I have been trying to start my claim simce January 31 and I am having the same issues as others have posted.

I have sent w2, drivers license, utility bill, birth certificate, bank statement. They still denied my claim. The last time I was able to speak with someone they said it should have been approved and transfered me to the appeal dept. I had a scheduled call with them and I got an automated call that said the system was down. That I got a call that ask how I was satisfied with the result of the call . Niw I had to schedule another cal fir February 23, and I cant get anyone in the phone. Meanwhile i have not had any pay. This is just one issue of many that started with my initial cal on january 31 to someone whose phone didnt work and my claim not being started. It goes on and on
Desired outcome: To get my claim approved and get only what is owed me
Ohio Unemployment
-
Nonpayment PUA/ Retro back pay march 2021- sept 2021
I have 29 weeks left of PUA benefits. I haven t received a payment since March 17th, 2021- September 2021..

I have remained eligible. And redetermined eligible. Won all 3 appeals . I have no overpayment due.

I HAVE LOST MY HOUSE, MY CAR, BEHIND ON BILLS.

I AM OWED PUA BENEFITS. I WILL ATTACH ALL DOCUMENTS.

29 WEEKS LEFT

WHY HAVENT I BEEN PAID
Desired outcome: BACK PAY MARCH-SEPT 2021WITH THE SUPPLEMENT 300 I NEVER RECEIVED
Ohio Unemployment
-
Unemployment Claim
In August 2021, I was fired from my job for being unable to wear a covid mask because of religious reasons. I filed a claim for unemployment benefits, but was denied. I immediately appealed the denial, but they claimed that they never received the appeal. My employer suggested that I refile the claim, which I did. The unemployment office said that the refiling was an improper procedure, and that they could not act on it. I requested several times information on scheduling a hearing or some other means of recourse, and was completely ignored. At this point, I have not received any further communication from them.
Desired outcome: I would like to have this issue investigated and resolved.
Ohio Unemployment
-
Providing my identity not being able to get into my account and getting the money that is owed to me
Ok so I guys wanted me to prove my identity I have done that I guys never got back to me and I can not get into my account I have called and called and have gotten the same response no reply no one to talk to you guys have even sent me my w2's only way your going to send that is if u know who I am so now I am trying to get the money that is owed to me I haven't been able to get into my account and I know for a fact I have weeks filled out that I have not gotten my weekly for so if u could get back to me I would so grateful for ur co-op
Desired outcome: Yes I would like the money that is owed to me from my back pay
Ohio Unemployment
-
My case is denied even though the decision is changed to allowed
I have been struggling with the unemployment department since June of last year . I had to do 3 identity verifications and send everything in the world except how I look when I was 2 years old . I had 2 appeals and both appeals were denied I ended up had hearing and the officer change my claim to allow since I didn't resign and clearly the unemployment department do nothing but deny each and every case they get unless you prove they are wrong after 6 months . Even though the decision was made to allowed on November my case still showing denied in the portal and no one is able to help . All what I get from them just wait and give it some time . It is so disappointing that they made me chasing them for 7 months for something I deserve .
Ohio Unemployment
-
Unemployment claim disallowments
I am filing a complaint against OJDFS due to Unemployment claim disallowments based on not meeting the weekly income requirement of $280 which is false and have provided paystubs to prove it and not meeting the minimum requirement of 20 weeks (questionable) based on a timeframe of 10/20/2020 until 9/30/21. I have filed numerous appeals with supporting documents to prove my claim. My employer placed me on 2 furloughs -1st furlough 4/16/2020, 2nd-furlough 10/15/2021. I have not received any unemployment disbursement since I filed on 10/18/2021. I have filed numerous appeals only to get denied. I sent an email to request a phone interview for fact finding appeals on 1/6/20202. I've tried to contact Unemployment only to get a message stating the representatives are busy and not available to take my call. I haven't received any response for a fact-finding phone interview. Your system is very poor and you need to re-open your unemployment office so respondent can get some assistance with their claim issues. Our governor needs to re-organize the Unemployment system or get some assistance in re-organizing the Unemployment across the country.
Ohio Unemployment
-
Cannot get into the website
I applied for my unempolyment back on December 12 through the chat because I am lock out and cannot get into the website to file. I still cannot get in and it is January 9, 2022. I have called them and chat with them and I still cannot get in. I don't know what else to do. I use my Iphone, Ipad, Computer and still can not get in. Can anyone tell me why?
Ohio Unemployment
-
If I could sue I would.
I've tried to call Ohio unemployment 5 times now and they keep ending my call. It says its due to a technical difficulty. I also have been trying to get unemployment benefits for 2 weeks now and they defiantly like to make it hard to get it. I've done my work search requirements and I've uploaded my resume. I don't know what else to do other than to express my anger towards this ridiculousness. Everything is too hard. I got laid off due to a seasonal job. And now I'm broke because unemployment doesn't want to help me and they owe me thousands of dollars from the past.
Ohio Unemployment
-
Ohio Regular and Ohio Pua
I have been sent back and forth between reg. Ohio unemployment one person would tell me one thing than someone tell me everything good than after numerous emails and calls and 6 moths later I get a denied letter which they are the reason my claim messed up I've been told in Oct I was eligible for puea but sill denied and told I owe 18, 457.00 in overpayment
Desired outcome: I want my payments owed to me
Ohio Unemployment
-
Disbursement of funds to my direct deposit
I recieved a deposit of 5800 to my reliacard account on 10/15/2021 and because of my current situation I opted to close my reliacard account and the funds were returned to ohio pandemic unemployment on december 8 2021 and I have submitted 11 inquiries to odjfs /pua about when my funds will be sent to my pnc account and they arent doing anything to resolve this matter at all and I am at my wits end and this matter needs to be resolved me and my children are homeless because of odjfs clear negligence in regards to this matter please help
Desired outcome: To have my benefits sent to my pnc account expeditiously
This review was chosen algorithmically as the most valued customer feedback.
I filed for unemployment 6 weeks ago (11/5/2021) today. I had a heart event back in August of 2021 which resulted in my employment (field construction safety worker) being put on hold for FMLA. My job requires me to be on jobsites and rooftops. My medical release states I am suitable for desk duty job. I submitted all medical paperwork, my initial claim...
Read full review of Ohio Unemployment
This review was chosen algorithmically as the most valued customer feedback.
I am writing in regard to ongoing issues that I have had with Ohio Unemployment agency. On Nov 6, 2021. my claim was filed after being discharged because of and upcoming surgery on 11/09/2021. When I explained to the employer that I would have a 4-week recovery they told me to resign and reapply. I continued my employment until they decided I all of the...
Read full review of Ohio Unemployment
We are here to help
16 years' experience in successful complaint resolution
Each complaint is handled individually by highly qualified experts
Honest and unbiased reviews
Last but not least, all our services are absolutely free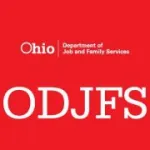 Ohio Unemployment contacts