NPR
-
BBC World Service
I am finding BBC to be seriously biased against the Ethiopian government in the crisis in Ethiopia. I realize NPR does not control what BBC does, but I would like to see NPR, at least, not repeating what BBC is doing. For example, in their first BBC broadcast this morning (before 5:00 AM), they aired a report that contained the argument of a person who, why saying he was not in favor of Abiye's government, nevertheless saw that Ethiopia is going to prevail over the TPLF. In a rebroadcast of the same program later (after 9:00 AM), BBC cut the person's comments -- even though they were critical to presenting a balanced view. BBC seems intent on fanning the flames of war in the country rather than seeking to report fairly on the situation. I hope NPR recognizes this and avoids following the same path. I am a supporter of NPR for its fairness and direct reporting, not mouthing what others have said. This is the first time I have see NPR in danger of being an unwitting participant in biased news reporting.
Desired outcome: Contact BBC and find out why that particular segment was cut and report your results.
NPR
-
erred speech by media persons
The on-going erred speech of many NPR newspersons on NPR radio is noted again.
At 10:04 PM, I heard on WITF-89.5 FM in Harrisburg, PA Jack Speer stating the annoying, un-called for, and frankly - UNPROFESSIONAL use of the [censored]ization of the word administration with the statement "Biden ministration" ! Administration is a five syllable word. The coining of "ministration" first occurred in 2006 when one network TV host short-cut administration with "Obama ministration" so that person who normally slurred the "ad" as "ah" and not wanting to sound like a stutterer dropped one of the "ah" sounds ! Today the same error is applied as "Biden ministration". Surprisingly I only ever heard two examples of "Trump ministration"( not on NPR). I do have record of two separate pundits stating "Obama ministration" and "Trump administration" in their separate sentences ! How can the human brain function in such a manner ? Please share this email with Jack.
Secondly, Nyla Boodhoo stated "Present Biden" at 10:07PM and then followed with the erred word "stertegic". The operative word is "strategic"! I wonder what her "stertegy" ( should be strategy) is to use this nonsense word.
Someone at NPR needs to address these [censored]izations with ALL NPR PERSONNEL ! The exponentially increasing frequency of use of these [censored]izations is an affront to the intelligence of your listeners and an insult to any person learning to speak English. Your listeners deserve better.
My suggestion is to print out the words ADMINISTRATION and PRESIDENT and place them behind all NPR microphones and TV cameras.
My list of the NPR personnel using these erred words and phrases increases almost daily ! SOLVE THESE PROBLEMS !
I support the 1st Amendment of the Constitution of these United States but remain critical of those who refuse to understand the importance of proper diction and avoidance of the use of erred speech.
Please have the proper party responsible for the maintenance of appropriate speech by NPR personnel respond to this complaint.
Be well,
John D. Laskowski
[protected]
[protected]@epix.net
john.[protected]@mothman.org
Desired outcome: Avoidance of the use of above sited erred speech byall NPR on-air personnel.
This review was chosen algorithmically as the most valued customer feedback.
The scamers our getting better at scamming people I tired of sending money for a prize and not getting it I want them shut down and every one else does too can't we just figure out their bank account and routing numbers and do the same thing to them to pay every one back that they have ripped off.
Read full review of NPR
NPR
-
Fraud
National Prize Register
Accounts Receivable Division
212-35 42 and Avenue #610704
Bay side, NY 11361
Keeps sending me letters saying I won 1, 800, 000.00 dollars N they want me to send them $19.95 check or money order for the money to be released to me garenteed verified for Accuracy Myrick with a code no.
[protected] why should I have to pay money if I won money.
We are here to help
16 years' experience in successful complaint resolution
Each complaint is handled individually by highly qualified experts
Honest and unbiased reviews
Last but not least, all our services are absolutely free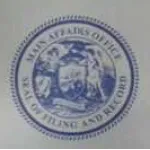 NPR contacts