Nailene
-
Fake nail glue
My name is Lisa Castles I love the nailene nails but the glue is a waste off time lately they are either empty or only half full. I but a lot off sets from different chemists, Kmart, supermarkets all the same. As I have spent a lot off money over the years I think it would be very considerate off this company too post me some free glue 😩 thankyou Lisa Castles email [email protected]
Nailene
-
Nailene calcium gel tip kit
I bought this product at clicks and it is terrible.

It was extremely difficult to use, there was gel everywhere. After letting is set for the 1-2 minutes possible longer, I filed it a little and all the gel came off the nail. My nails are now in such a state.

I am very disappointed and dissatisfied with this product.

This was the first time I have used any of your products and sadly the last time.

Regards
Lewellyn Duncan
+27 06 508 2981
Desired outcome: Money back
Nailene
-
Ultra quick glue
Complaint: having cracked my thumb nail, I opened a new brand new nailene ultra quick glue (pink brush on} to fix it. The top came off easily, but the glue was extremely thick, gooey & elastic stringy, not watery as it normally is, it was unusable. Fortunately, I always buy 2 packs at a time, so had a spare nailene brush on glue in the cupboard. I tried the second one. I was flabbergasted to find that this too was very coagulated & unusable. Obviously there is something wrong with the batch or your quality control.

I expect at the very least, 2 replacement glue's, and assurance that you will endeavor to improve your manufacturing process.. If have attached photo's of the faulty unusable glue and packaging. I am happy to return the glue for you to inspect, upon receipt of a postage paid returns label.

Moreover, I have written to nailene complaints 3 times since october 2020 & received no response. I look forward to hearing from you.

Best Regards,
Carol H Field
Nailene
-
Brush on gel kit
I purchased the brush on gel kit last month. I opened it today to use and the brush on overlay was completely empty and there was no brush on the stick in the tub.
I cant use it as this is the main ingredient!
Can I be sent a new one? It's not a cheap product and expect more from it
This is the first time I've purchased an item from this range and was expecting better quality
Nailene
-
Gel kit
I bought the nailene gel kit and paid for the same day delivery.
The gel applicator was so sticky and tacky that I could not apply it to the nails. After the 3rd nail attempt the brush broke inside the bottle.
I am so disappointed.
I think the product in South Africa is old and takelot is selling this at a special to get rid of old stock, that does not work.
Nailene
-
Oval stick on clear nails
Within minutes of putting these nails the tips snap. I bought these are their the shortest nails meaning they are not likely to snap. But they are very thin nails and having spent £8 for a box of them, I have bought nails for £1 a set before from else where and they lasted me a a week. Unlike these. I'm very disappointed in the quality of the product.8
Nailene
-
Nail glue
I recently bought some of your nail glue from Asda as I always use your products but as I've opened it I have noticed that the glue itself is gloopy and I am unable to use it. Could you please point me into he right direction to get this rectified. I have also tried to take the brush out of it and now the brush has fell off inside the bottle because of the bad quality inside it.
Nailene
-
Gel nail kit
I purchaced a nailene gel nail kit at clicks Eastern free state harrismith on monday. Last night on opening kit the gel is dry, tacky strechy mess. Not happy at all. I have pictures if proof is needed. If youbcould please get back toe asap. My email is [email protected]
Nailene
-
Nailene pen
I had purchased a Nailene Nail polish pen in Light Pink Pearl. When I opened the pen to use it for the first time the top was stuck inside the lid. So I was unable to use it. When I tried to close the pen back up so the polish wouldn't go all over the top would not go back on. So now it's inside a sealed ziplock bag ruined. So I'm unable to use the product. When I tried to return the pen for either a refund or an exchange. I was told I had to contact the manufacturer because it's a defect in the product and not something the company of where it was purchased was liable for. I have cleaned things up some to take pictures of for proof of what it looks like to back my statement as well if needed.
Nailene
-
Brush on gel kit
I have just bought a nailene brush on nail gel kit and the minite I got home to do my nails the middle bottle. The ultra quick brush on gel overlay bottle. When I opened the bottle there was a stick but the brush part is stuck inside the bottle. I never even got to use it at all. I tried to get the brush part out but there is no way to get it. I cant use it at all. I called where I bought it but they said to contact you. Please help me!
Thank Lisa Clydesdale
Email: [email protected]
This review was chosen algorithmically as the most valued customer feedback.
I bought this product 17 January 2020, in horison view, Roodepoort, Gauteng, South Africa. Hoping that I can save on salon visits. I painted my nails for the third time trying to perfect the look, however it still looks Disastrous. I'm really not happy with this product. The precise applicator guides peeled off or lifted up on some of my nails twice...
Read full review
Nailene
-
Nailene ultra quick nail glue
41 Hilldown Road
Hemel Hempstead
Hertfordshire
HP1 3JD
Tel 01442 213498

COMPLAINT REGARDING NAILENE NAIL GLUE

To Whom it may concern.

I would like to make a complaint regarding Nailene Nail Glue, I was sitting at the table using the above product when I accidently knocked the bottle over onto my leg. At the time I was wearing jeans so I wasn't too worried about. However within seconds I could feel a severe burning sensation on my leg as the product when straight through my jeans and burnt through my skin (I attach pictures of my leg, and Product). I have also sent a copy of this complaint to the Consumer Ombudsman and Consumer Which.

I look forward to your response

Sharon Abbott
Nailene
-
Brush on brush on glue pink/rose 77058
I bought some nails and glue as i had a function last night and when i opened the bottle of glue it was completely empty. It was not even dry or nothing there was absolutely no glue in the bottle. I had a big problem because it was after 7 and i am staying 40km out of witbank where i have bought it at clicks and there was no way for me to go back and return to get another bottle. It was highly embarrassing as i could not use my nails because i had no glue.
We are here to help
16 years' experience in successful complaint resolution
Each complaint is handled individually by highly qualified experts
Honest and unbiased reviews
Last but not least, all our services are absolutely free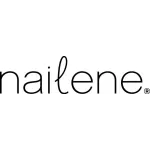 Nailene contacts