Mobile Telephone Networks [MTN] South Africa complaints
433
Mobile Telephone Networks [MTN] South Africa
-
Cleared name from the credit bureaus
Good day,

I had a contract with MTN and I have cancelled this account for 3 times already.

I am now in the process of a home loan and was denied upon application due to the fact that MTN has blacklisted me.

The stores refuse to help me, because they don't deal with cancelation.

I am always revered to head office that assures me every time that my contract is cancelled, and every time it's an outstanding amount that they compel me to pay, call them back to confirm proof of payment, then they assured me that the contract is cancelled.

This is the worst service ever, it cost me money and now I am black listed unfairly. My credit score is a joke because of this. It's been 3 months, MTN acknowledged that they blacklisted me unfairly, but do they do anything after that no!

They don't respond to anything!

I have attached the recording to prove that I have cancelled the account.

Confirmation of cancelation RECODING (AUD-[protected]-WA0006): 21:49 -28:25 min on recording

Please advise on how to clear my name, I have given up with MTN.

Please also find the attached correspondence

MY PERSONAL

MTN CONTRACT NUMBER: [protected]

My contact cell number: [protected]

Yours faithfully,

Johaness Seerane

[protected]
Mobile Telephone Networks [MTN] South Africa
-
Overcharging
 Hi i would like to find out why you have to pay for your old device till the end date of your contract so then you basically paying 2 contracts i signed up for a 489 comtract but my bill is over 1400 i will take mtn to the newspaper the ombudsman i will return the new phone to you and watch then you can cancel my contract this is really unnaceptable and your account team is useless i just upgraded my second number i think that the contract should rather be cancelled then i think you should then collect the phone i have as i have not even opened it yet and the watch i will not pay for 2 devices and you shouldnt even bother delivering the new contract phone for the second contract i have been with mtn over 10 years and this has never been the way things worked i was charged 695 on last months bill as well and i see my debit date is the 17 th which it was the 25th every month 

If this is not sorted out today i will be returning your phone and watch and not accepting delivery on the other contract 
Mobile Telephone Networks [MTN] South Africa
-
Contract termination
Good day, I bought a cellphone from MTN in July 2016. The contract was for 24 months. Since the 24 months lapsed, I have requested MTN so many times to discontinued the service. I have lost a lot of money making calls from my vodacom phone to get this service discontinued but I am not winning. It feels like MTN is forcing me to be still in contract with them as they are taking money from my bank account every month.

I made a follow up this morning and the consultant couldn't confirm why this is happening. I was asked to hold for 5 minutes to get the data, whilst using my airtime.

I need help, I can't continue begging MTN to discontinue this service or stop invoicing me every month for a service I nolonger need. The number they are billing me for is [protected].

I have to reverse their debit orders every month which is having negative impact on my credit record.

Please assist.
Desired outcome: MTN must stop billing me and sending debit orders to my account. They must discontinue the service immediately and refund me for all debit orders which I didn't authorize.
Mobile Telephone Networks [MTN] South Africa
-
Failure to reactivate my contact no on network from MTN IT department
Good Day,
I have resolved my account queries with MTN credit department on and they have reactivated my account on their systems, the MTN it department is not responding to them and reactivating my account on the network again. My number have been on the network all along and only on the morning that I made payment on my account did they remove it from the network. It is now since 02 July 2021 that we are still waiting for MTN It department to reactivate my contact number on the network even though the credit department resolved my account on their side. Why is it that the credit department can be so efficient and the It department just need to follow their instruction given and this is not happening and yet they will probably still be billing me even though their IT department has not reactivated my account. Not all service received was bad and want to say you to the credit management team for their service. I need this problem resolved asap as I require my contact number for changing setting on my company network and my cellphone number is linked to it. For me to have this changed to another number will take weeks as this has to be referred to Japan via processed and department within my company.
Desired outcome: Get my number reactivated on the network as per MTN credit managements request to MTN It department.
Mobile Telephone Networks [MTN] South Africa
-
Cancellation of cellphone contracts
I have been trying to cancel 3 of my 5 phone contracts with mtn since february 2021. I have paid the penalty fees of r7500 for early termination, received pop confirmation for the termination but after more than 100 emails and after more than 10 hours of phone calls to their customer care number, I am still being billed for the contracts. I am beyond frustrated and I am unable to even stop the debit order without mtn's consent. What am I supposed to do?
Desired outcome: Urgent termination of phone contracts.
This review was chosen algorithmically as the most valued customer feedback.
Good afternoon Customer No.: [protected] This is a letter of very bad and I feel deliberate bad service and not honest statements On 27/05/2021 I received a call from a call centre lady of "Summer Mobile" who made an offer to upgrade my service with MTN. Not being keen on the upgrade for fear of having a new contract and extra for I handset I was not...
Read full review of Mobile Telephone Networks [MTN] South Africa
Mobile Telephone Networks [MTN] South Africa
-
My current active contract
On 29th March MTN changed my current active contract that ends in Oct 2021 to PrePaid. Cannot make calls. Called them on Friday, Sat, Sun and Mon. Still waiting. Each time one calls you have to repeat the story because a new person answers each time. They promise to call you back with feedback - It never happens. Such pathetic service from MTN. There is never a manager to escalate to.
Mobile Telephone Networks [MTN] South Africa
-
MTN decreased my credit limit for returning the incorrect phone that they sent me
I am writing this to lodge a formal complaint against MTN and all its employees that I've encountered over the past few weeks. I am so disappointed and today was the final straw, it actually drove me to tears. I can't reiterate how much your staff have made me feel undervalued.
I applied for a Samsung S21 that's violet in colour over 3 months ago, a few days later I received an email stating that I would be contacted soon for delivery. A few days passed and I heard nothing, I went to MTN in Eastrand Mall to try to enquire but ended up leaving the store as there were free consultants and I tried getting their attention and I was ignored. I then went to another MTN branch and before I could even complete my sentence, they stated that they don't work with online purchases and they can't help me. I understand not having the capacity to help but it was very dismissive and unfriendly, at the very least she could've tried providing a number, just any indication that MTN cares about their customers.
I walked out disheartened and called the call centre, the consultant said that the phone would be delivered sometime that week, it never came. The following week I called again, and the agent said that the delivery man had tried contacting me, I disagreed because I hadn't received a call. She then said my application was on pause, I didn't understand because who pauses an application without even trying to rectify a situation? I then asked them to tell me which number that they had been using and she mentioned a number that I didn't even know. It was my router's number, which I had never provided as my number. I had so clearly stated my contact number in the application. The agent said I should phone some or other department to change my number. I really didn't understand because why would you require a customer to do so much work. I had applied and waited and now I had to use my time and airtime to rectify a mistake that MTN had made? I called either way and they said they would deliver my phone the following week (this week).
On Monday the 12th of April, a phone was delivered, an S21 that's grey. Upon seeing this I told the delivery man that there had been a mistake, and this wasn't the phone I ordered. He said it's the phone he was given, I told him I acknowledge that, but I have no business receiving a phone that I hadn't ordered. He all but forced me to take this phone and said that they would swop it at an MTN store, he even suggested the store…MTN Melrose Arch. I didn't agree but I took it, I went to the Melrose store again was met with a rather uninterested face that told me that they don't do that here, I was perplexed obviously because how could MTN continuously put me through so much for a phone I would be paying for.
At the Melrose store, they suggested I return it to Morningside. Which I thought was uncalled for because this wasn't my phone and now, I had to spend my time and petrol money, but I still went out of good faith. Upon arrival, there was an entire group of consultants huddled around each other laughing but the security guard directed me to a consultant at counter 12. While walking I see and lady and ask if she's the lady at counter 12 and she agrees. She then shouts at the security for referring a customer to her while she already had one. Which left me standing for a while with nowhere to go, I didn't like that at all. Then the security guard referred me to another lady, she was uninterested in my story and was just angry that the security guard had forced a customer to come to her at closing time which obviously affected her service. I tell her my story and she's uninterested, I ask her how long this will take, and she says they can't just swap out the phone it needs to go back to the warehouse. Another employer comes and she says unashamedly in front of me that she's angry that she was given a customer when everyone knows that she lives the furthest, that isn't a way to speak in front of a customer. I tell her that ill drop off the phone at the warehouse myself if it speeds up the process because I've been waiting for over 3 weeks and I need my phone, she says he doesn't know if I can do that. Once it was clear to me that I wouldn't be helped I tell her to cancel the contract. I thought to myself that I would just go to the branch the following day and get the phone the same day since the unwanted phone contract would be resolved.
Yesterday I returned to MTN at Melrose, and I start a new application, everything was going fine but at the step before submission someone else's profile comes up and they can't finalise the application. They tell me to return in the afternoon, I returned, and it still wasn't fixed, we agreed that the would-be done today.
This morning another consultant calls me, Xolani and says they are taking over the application because the guy I was working with yesterday got moved to another branch. He asks me for a few details, and I tell him that I'll come in store tomorrow to pick up my phone, he says ok. In the afternoon I receive a call from the Melrose store saying that there has been a complication. He says that my credit limit has been decreased and therefore I no longer qualify for the phone and this is due to me returning the phone on Monday. I'm naturally upset because I was given the incorrect phone why was I being blamed and punished. The agent says that this is not his problem anyway as he didn't start this process with me, which is really rude if were being honest. I ask him what now? And he suggests that I place an order online again…to which I reply that I already did 3 weeks ago, and it took 3 weeks, and my phone was incorrect how is this a viable option. I then ask him what else can we do, he said that he's told me what I can do it's just that I'm not even trying to understand…. there is no way you can let a member of staff talk to me this way. I ask him what MTN can do, perhaps like all the department that approves contracts and explain the situation and he says no. And I really didn't understand because yet again MTN staff weren't willing to do anything, and they would just dump the responsibility on their customers. Let's not forget that I was FORCED to take this phone by the delivery guy, MTN's delivery guy they aren't my people.
I nearly cried at that moment because I felt like no one understood and no one cared, furthermore I felt so disrespected. What's worse was that there was no one I could even contact at MTN to help or even to raise the ordeals that I had been put through. I phoned customer care and the lady I spoke to barely helped either. She said that the application is still open and that she had never heard of a returned phone decreasing a credit limit. She then said I should return to the store because that can't is the reason, I explained that that wasn't an option as the Melrose branch had already made their reason clear and that I wasn't going to return to the store for some self-inflicted torture of being handled rudely. Again I didn't understand why her fix required me to do something, do MTN staff ever work? I asked her for help, and she said that she had nothing else to say. I phoned Melrose back and they said they have no idea what the call centre lady said.
As you can tell I've been sent from pillar to post. I have never in my life felt so disrespected ever or maybe MTN just doesn't care about me as a customer, I don't know who to reach out to because at every point I'm yet by people who tell me that this isn't their problem. I haven't had a phone for over 3 weeks, and it clearly won't be happening soon. I specifically applied for a phone to be able to take pictures at an important event that I'm attending on Saturday the 17th but I won't have a phone, and no one cares. To be honest I feel like MTN owes me petrol money for being sent around to Morningside and for making all these calls that agents should be doing.
I'm not happy. I'd like to lay a formal complaint. And I know you probably won't take me seriously because you have made it clear that you don't care about me but if you continue this way you will eventually lose business. People work hard for their money and they don't want to spend it at a place where they feel unwelcome.
Desired outcome: I want an apology, I want a phone today (15 April 2021), refund for all the airtime and petrol used doing MTN's job
This review was chosen algorithmically as the most valued customer feedback.
In 2014 we had absolutely great service from Antonique Hopper at Cosmonet in Cresta. That legacy continued when she again assisted us in 2016. That legacy came to an abrupt, unexpected and appalling end today 2021-03-31 at the MTN Cosmonet branch in Cresta. My Wife and I decided to upgrade to Note 10 Lite handsets, and I was to add a Galaxy Watch Active 2...
Read full review of Mobile Telephone Networks [MTN] South Africa
Mobile Telephone Networks [MTN] South Africa
-
Unauthorized charges
Mondo called be on behalf of MTN to sell me a Sim only deal contract. My understanding was I would pay R 89.00 for 120 Free minutes and 20 gig is of data. I received the contract but received 2 sim cards which i queried and was told I was given contracts. I requested there and then that this be cancelled as it did not make sense me having 2 of the same deals. I was advised in righting the 1 sim card is cancelled. I received my bill 2 days ago and with 2 bills I call immediately and am told that the 1 sim was on DEACTIVATED and not cancelled therefore the 2 bills . I have sent numerous emails and to date no feedback .I'm really disgusted with the service i have received!
Desired outcome: i want the 1 sim cancelled as i initially requested and for the 1 bill to written off as i am not willing to pay for something i cancelled
Mobile Telephone Networks [MTN] South Africa
-
Data and airtime
Good day I would love to complain about MTN data service and airtime service whenever I buy airtime it likes to deduct for no reason even though I don't even have Xtratime fee. the last time I remember having airtime for R17, 99 then the next day I had R14, 95 even though I didn't call anybody and I bought 2, 5 gigabytes of daily bundles plus 2, 5 GB Night express bundles but the daily bundles work not the night express bundles offer and the night express bundles are expiring today but I've never even use them, I would love for MTN to really fix this and please help me because I'm tired of using MTN right now and I'm thinking of changing a network.
Mobile Telephone Networks [MTN] South Africa
-
Fraudulent Account
Hi

Here is the complaint history:
- I was contacted on 13 October to ask if I was interested in upgrading my existing contract. I agreed and asked that I only want the sim only contract of R199. I was then emailed requesting a copy of my ID which I sent.
- On 15 October I received the sim card delivery which contained 2 sim cards. This was weird so I emailed Beryl which, till this day, still did not respond. I then proceeded to insert the one sim card to see if it was activated, it was not, and then I inserted the second one which was activated. I still have that one in my phone.
- On 10 November I phoned 135 to find out why my monthly payment was R536.94 as my contract should only be R199. I was then informed that a second contract was opened in my name which I did not ask for. I was transferred from pillar to post, of which one of the departments was retentions to cancel the additional contract. I was then told that no one at MTN can help and that I need to speak to beryl.
- Also on 10 November I logged an email enquiry for which I was given reference number **********
- This email has since been transferred to many different people which have still not given me a clear answer despite me following up on numerous occasions.
- On 13 November I received a statement of R980.42 which I then queried.
- On the 25th of November I received the following explanation from Thabang: Kindly find attached invoice, pro-rata was charged on the 15/10 on both lines for the amount of R153.30 each, cellphone insurance also charged R193.86 for 12 Nov - 11 Dec and full monthly subscription R173.04 each for 12 Nov - 11 Dec, excluding VAT. Again, I did not apply for the second contract so I should not be charged at all for that.
- On 30 November I followed up again as I knew my deduction will be done on 1 December and my query has not yet been resolved.
- On 1 December MTN proceeded in deducting R980.42 which is way over the amount I am supposed to pay as once again.
- On 2 December 2020 I received an SMS from MTN stating that the second contract will be cancelled.
- On 19 December 2020 I went to MTN in Greenstone who informed me that the contract was not yet cancelled and should have only taken 24 - 48 hours to do. I went to the store as my statement was again for the 2 contracts. Thulani emailed the Retentions managers who are yet to respond on the email.
- On 1 February 2021 MTN proceeded to deduct once more for the 2 contracts. I was not able to pre-empt this as they failed to send me my monthly statement in January 2021.

Up to this day MTN has charged me fraudulently for the second contract I never requested. I told them to listen to their "recorded phone calls" which was never done.
Desired outcome: Cancel the fraudulent account and refund the stolen money
Mobile Telephone Networks [MTN] South Africa
-
mtn/samsung
good day

in October 2020 myself and my brother both upgraded our phone contracts with Mtn Richards bay, we both took the new note 20 and with this deal we were said that we will recieve a 32# tv set each from Samsung within 4 to 8 weeks, we contacted Mtn in Jan 2021 to find out what is going on just to be given a phone nr of a samsung representer they deal with, after contacting him, he said i need to mail all the details and he will get back to me, i waited over a week until i phoned him again on Monday the 25 Jan 2021 and was told it is out of his hands now he has given to a higher person and waiting for response, it is now over 3 months, and there is no assistance

we did the deal with MTN Richardsbay at Nedbank, the person they gave me to contact from Samsung is Shiven [protected].

my 2 ref nr is 420Q1GRTX, ZA201107-[protected]

please assist on how to treat this matter as no one wants to help me,
Desired outcome: i want what i signed for
This review was chosen algorithmically as the most valued customer feedback.
Good day. I had a bad service at MTN store for 3 months now. First time I was at the store on the 2nd November I went to took 2 cell phones contract I was assisted by Ayanda Danisa. I supposed to pay R299 and R349 for 2 cellphone. Every month they don't debit, when I ask why they not debiting they telling that I need to pay R2400 every month for 24 month...
Read full review of Mobile Telephone Networks [MTN] South Africa
Mobile Telephone Networks [MTN] South Africa
-
Get PUK Number for my sim
Good day, my name is Joy from Abuja Nigeria. please my SIM card got locked by my son because he entered multiple passwords and now it is requesting for SIM PUK and I have misplaced my Sim pack a long time ago, please I need the PUK number for my sim.
My phone number is : [protected]
My National Identity Number is : [protected]
My last recharge was #200 on 1-1-2021
This review was chosen algorithmically as the most valued customer feedback.
Good Day I would like to lodge a formal complaint against MTN. In a nutshell I have done a telephonic upgrade on 09/11/2020. Since then I have had endless problems, firstly with the SIM card, which did not work and was only activate around the 19th, 20th and once activated we can now see the device does not work, it does not accept any sim cards. I have...
Read full review of Mobile Telephone Networks [MTN] South Africa
This review was chosen algorithmically as the most valued customer feedback.
I was disable from using Mtn share n sell, I was trying to creat my transfer pin and also trying to share airtime. I wish to be enable again. I want to transfer airtime to somebody, and it's urgent pls help. This is my phone number [protected]
Read full review of Mobile Telephone Networks [MTN] South Africa
This review was chosen algorithmically as the most valued customer feedback.
I have been trying to cancel contracts with MTN South Africa since 2 June! Yes, since 2 June! I am not in SA so I can't call their customer service line, it's one of those short direct numbers, so I emailed their customer service email addresses explaining that I can't call as I am not in SA. No reply for weeks, then I get a reply saying I must call the...
Read full review of Mobile Telephone Networks [MTN] South Africa
Mobile Telephone Networks [MTN] South Africa
-
PUK number
My grandma's sim got blocked and since then I've tried calling their custormer care and the are saying give it to the person that registered it and unfortunately the person is dead and I really need the PUK code. The number is [protected].please you can send it to my Gmail at [protected]@gmail.com,
Thank you.
Mobile Telephone Networks [MTN] South Africa
-
Forget my puk code
My name is Mr. Joseph olalekan OLUWAYEMI, I was trying to secured my sim and now is requesting for my puk code, which I cannot remember again. Born on June 3, 1970. From Nigeria. A male & a clergy man. Mother's name is Dorcas Modupeola OGUNYEMI. I am from Lagos state, Alimosho Local government. In Nigeria. My Phone number is [protected].
We are here to help
16 years' experience in successful complaint resolution
Each complaint is handled individually by highly qualified experts
Honest and unbiased reviews
Last but not least, all our services are absolutely free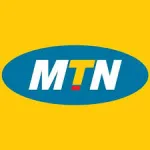 Mobile Telephone Networks [MTN] South Africa contacts