LiquidCapital complaints
28
LiquidCapital
-
Complaint
I have stopped my premium and decide to pay my premium on EFT Boniswa the consultant gave me wrong reference number that I have been using to pay my premium and only to find out that my premium have been cancelled and I sent them all the communication including the proof of payments and No one willing to take accountability and their respond "they can't do anything as I have been paying using EFT" 🙃 so annoyed at their service and very disappointed and am gonna stand up and fight till someone take accountability even it takes me involving my legal team at extra cost someone must learn a big lesson.
Desired outcome: They want me to settle and no one want to take the blame .
LiquidCapital
-
Approval of service plan
I got the plan I was told to wait for months before I can claim , I waited for months with that four months my mileage was over 75 000 and i had also advise the agent that i will have to take my care at 85Kl. He let me take the plan and when it was time to approve my claim is now rejected I spent more than 3 weeks trying to resolve the issue only to be told that they not paying my claim. So what am i suppose to do now , please advise. I did not get the service I was promised. I need a solution from you. At this point I am just waiting for my lawyer to take the matter for me
LiquidCapital
-
Horrendous service!!
I wouldn't advise the above mentioned company to anybody.

In 2021 I was advised by the dealership to get a service plan on my car seeing that the old one expired and I paid cash for it the 2021 service.

He advised a consultant would call me and the rest goes as they say. I was told "as long as we receive three consecutive month's payment, you can take your car in at anytime!".

Seeing I already did the 2021 service it was only logical to do the 2022 service as I service my vehicle every year from date of service.

To my astonishment come service 2022 and the dealership phones telling me the above mentioned company refuses to authorise my claim and that I need to phone them. Long story short I pretty much had to beg them the whole day before my car was serviced. The one thing that did tick me off was that they had to refer my query back to the original call where the sale transaction was confirmed. Which to this day I doubt was done. Also according to them the policy was incepted incorrectly(which is why they couldn't approve my claim.) and to this day I have never received my policy documentation.

Today I call in to cancel the policy due to the service and I am being told that my policy cannot be cancelled because there is apparently a shortfall due now! Keeping in mind I have not missed a payment since inception.

I am horrified that when they debit my account every month there are no problems, however when you need them to do a service you are hit with so much red tape that it looks like an EFF rally.

I am so livid that this is beyond me. Nowhere was all this red tape mentioned and nowhere were all these T's & C's mentioned because I can definitely assure them had I been made aware of all this crap they're giving me now I would never have taken my policy with them at all! I wouldn't recommend either. Which is rather sad because my initial plan was with them and there were no issues at all.
Desired outcome: I just want my policy cancelled without all the drama you're trying to hit me with.
To make worse my service plan went from three years down to one excluding the service they have paid for.
LiquidCapital
-
No service provided at all and unprofessional customer service.
I took the service plan with liquid capital in 2021, the agreement was debit order, as we all know due to covid-19 some employers will not pay salaries on time, I then made manual payments, and in 2022, I took my car for service only to be welcomed with the note from the car dealership that my service plan was cancelled, without notification from Liquid capital, no email, nor sms because even if you missed the call you can not miss all three communication to alert me that they are cancelling the policy. I then called to find out, they transfered me from pillar to post until one of their workers was rude to me, which resulted in me requesting for a refund of all the months paid for and asked them to charge their cancellation fee, I was told that they will only refund me for the monies paid after they have cancelled. Off which I find it upsetting, its not like there was a service rendered to me so that they can say i am owing them. I am not happy with how one of the service provider spoke to me, she was actual unprofessional. Will not recommend the the Liquid Capital to anyone.
Desired outcome: I will appreciate if they take their cancellation fee and refund me all my money, since there was no service rendered. And work on their customer care service levels.
This review was chosen algorithmically as the most valued customer feedback.
My issues began when I wanted to take an extended service plan for my car. I was not made aware that I would have to pay for two service plans on one car concurrently. So I decided to cancel the extended service plan. When my contract ended, liquid capital was still debiting me for an estimation of 6 months or so, which I didn't understand since my plan had...
Read full review of LiquidCapital
LiquidCapital
-
Service Plan
I bought a @lLiquidcapital service plan and decided to pay it in full - biggest mistake apparently. Plan to cover 180K-km, 195k-km, 210k-km & 225k-km. I always take my car service either when I've reached 15000km or 1 year Now I take car in for service and LiquidCapital is now refusing to pay for the full service, the car was due for a major 180000km service and they refused to paying saying that the CAM belt replacement was supposed to be done in 2020 - but how? In 2020 for which car ? not my car. I have always taken my car in for service as required 15000km or 1 year from day 1 to date and the correct service has always been done - I have never missed a service in my life. The major service is in every 90000 km and now my car is 180000km requiring this service. I have my service book to prove all this.

I took the car in for service on the 30th of December and after getting this response I contacted LiquidCapital and some consultant took my name and said they would call me back but a few minutes later I get a text saying my query has been resolved, how? What happened? 1st strike.
Now I went into the LiquidCapital website and logged a complain and on Monday the 3rd on January a consultant response with the same response saying this service was supposed to be done in 2020 and I then respond to them to tell them this is incorrect and tell them I left my service book with the dealership - the can contact them to get information and then a day goes by with no response from them until I send a follow-up mail communication my frustration and the consultant responds saying that they have escalated this to management and they will contact me back with feedback. 1 full day passes and I send a mail again to follow-up and to date I have not received any feedback to date. Today is Friday the 7th of January and I'm still struggling with this. So basically, I have been stressing about this since the 30th of December and now their management is aware and still nothing is happening.?

This shows how LiquidCapital disregards its customers, and to think I fully paid for this service and did everything right from my end and to get such service is disgusting. I could have used this money towards my other debts, who has R18000 to throw away like this? I bought this in full to try and avoid stress and now this?

Plan number - LIQSP00120716
Desired outcome: Contract performance in full - if possible i want my money back and i will pay for this service cash
LiquidCapital
-
Unauthorized Service Plan Cancellation
On the 27th October 2021 I took my car for service and I was informed that the service plan was cancelled. I must call Liquid Capital for authorization. I called and I was given the case number. Then, I was told that the authorization for the car service will be approved and they will call me back. I never received phone call. My car was not serviced. I received a call from the dealership to bring my car in on 02 November 2021. They confirmed that the authorization is approved. Only to find out that there was no authorization. My car is in for service and I haven't received authorization I am still waiting. I called 5 times already. I am still waiting at the dealership and there is no response from Liquid Capital. This is unacceptable. Liquid capital service is horrible.
Desired outcome: I want the authorization to be completed and my car serviced.
LiquidCapital
-
Service plan
I am so utterly disappointed in the bad manner liquid capital has handled my grievance. I took in a service plan for a 90km . After waiting for 4 months debit orders to go through I took inmy car to the dealership. You refused to authorize an accessory belt to be changed that was due on that service. Renault only changes that belt on this major service and you telling me that it was supposed to be changed earlier. So you are now more qualified technician than the dealership to diagnosed when the belt should be changed. Iv never shipped a premium not a service for my car but yet you are treating me like a deliquent. I need authorisation for my cars accessory belt or else I'm taking further legal steps on this and I'm cancelling this plan coz your service is dispeakable!
This review was chosen algorithmically as the most valued customer feedback.
I bought a mazda cx-5 secondhand in july 2018 with 49757 km on the clock. It had the standard mazda 3year/unlimited km warranty and the service plan ended at the end of september 2019, at which time it had 72300 km on the clock. With the car came the owners manual and the "warranty and service booklet", which records the 15 000 km services. The car was duly...
Read full review of LiquidCapital
LiquidCapital
-
Approval declined for servicing Car - CAS-1044162-S5R8X3
I took my car in to KIA Alberton this morning for the 30 000km Service although it is only on 27000km currently. The car was due in April for the annual service. I then also informed the dealership that I have failed to bring the car in earlier for service due to a number of reasons of which COVID caused both by father in law an mother in law falling sick and spending time in hospital as well as my wife and I were both sick for extended periods (not COVID) as well as my 2 year old twins. Also would like to mention that this car is mostly standing in the garage as both myself and wife working from home (this can be proven with tracker records) . This is also one of the reasons that I might have failed to bring car for service due to the fact that I am not driving the car as often as I would like.

The case was logged on the below reference number
cas-1044162-S5R8X3
Cell no 0725875596
ID No 8404265222089
Car Brand - Kia Sportage

I would just like to plead and ask if you could accommodate me in servicing the car as this is the 1st time that I missed a service on my car or any car for that matter. I also asked Kia what the cost will be to service the car at my own cost and the quotation they provided is R4000. I unfortunately dont have that money and pleading for your assistance

Also see attached tracker report showing the activity on the vehicle
Desired outcome: Approve servicing of vehicle
LiquidCapital
-
Car Service Plan
I am extremely disappointed in the poor service I have received from Liquid capital. They are a scam! They only serviced my car at 45000km and 75000km but at 90000km (which is the major service) they refused to pay the dealership for the service. I paid for it myself however they continued to deduct money from my account unlawfully for over 8 months and they are still continuing to deduct. I wouldn't recommend these criminals to anyone.
Desired outcome: Refund and cancellation of policy
LiquidCapital
-
Service Plan
Go whom whom it may concern

MotorHappy Service Plan

Please take note, that I am very unhappy with the Service I received from MotorHappy Service Plan. This morning I took in my vehicle for its 160 000km Service.

I left Kia and on my way to work Kia phoned me and informed me that MotorHappy will not cover my Service and will only cover my 180 000km Service.
I was shocked as I have never had any problems with this service plan and each month I pay my R400 towards my police specifically so I don't have any problems when I take my car for it's Service. When I phoned MotorHappy they informed me well you need to fetch your car and drive another 20 000km and then I can take the car for its Service. According to MotorHappy I should have taken my car for the 160 000 km Service October last year. So I am just losing this money which I pay every singe month from last year July. It was Covid and NOBODY drove much last year. MotorHappy also did not phone their paying customers to inform them that thus will be a problem when we go for our services. Now I need to pay for my service so indirectly I am paying double for my car service because I did not take my car for the Service on October last year. How can you take a car for a service if your car is not yet at 160 000km. So now before mu car will go for its 180 000 km service the time will lapse because we are not driving as much as we use to. So I am paying for a service I am not getting. Before my car will go for the 180 000km service the time will have lapsed. I did the math. So indirectly MotorHappy have stolen my money because the will not have serviced my car.
To how many other clients have you done this to. It is absolutely horrific what happened this morning. And all the do is tell me I need to fetch my car and drive another 20 000km before I can service my car which they are being paid for every month by me. And the time will lapse before my CA will go for the 180 000km service. So I pay 3 years for something I will not get. This is daylight robbery.
Kia advises people to make use of MotorHappy and this is what they are doing. This puts Kia in a very bad light as well. Nobody over Vovid period drove that much

So either MotorHappy refunds me all the money I paid or they cover my service od my car which I pay for every single month.
From Kia's side how can you advise customers to make use of these people and this is what they are doing.

My car is standing at Kia and now my car annot get services so the let's say R4800 I have already paid MotorHappy they are pocketing because I had to service my car October last year. How do you service a car if you have not yet driven 160 000km.

I am beside myself because what is the use paying a company and now I need to pay my own service and they have the money I paid for one than a year and now they won't cover my service of my car.

I am very dissatisfied and if you don't cover my service where my car is currently standing I want money back and you cancel this policy immediately.
The next service 20 000km from now the policy time will lapse!

Ursula van der Bergh
Desired outcome: Service my car
LiquidCapital
-
Tyre and Rim Insurance Plan
I'm writing to complain about my refund for a free wheel Alignment that was supposed to be done on my vehicle as confirmed by Consultant Pearl Sofuthe and after sending the supporting documents, I still haven't received the refund for the wheel alignment done at Tyger Wheel and Tyre. I'm appalled by the level of service as I had to call, email to check on the status of the refund. I need my money paid to me as I shouldn't have paid in the first place and I was told it's been escalated and not even one Manager has made contact with me. I lastly spoke to Sinohlelo Phiri who said will come back to me as she will speak to the refunds department. I was told refunds are done on Friday and mine not done but its Friday the 13 of August today. I won't wait another day and I need this resolved. Otherwise I will cancel this plan and I need refund of all my premiums and take this up with Ombud.

VEHICLE DETAILS TR00015904
CF287016 ( Hyundai Accent 1.6) 32000 km/h.

MR S Dayile, 082 903 6054.
Desired outcome: Refund paid back to me urgently
LiquidCapital
-
Unauthorised cancellation of service plan
It is with great disappointment that I write this email after 5 months of no feedback regarding my query. My vehicle remains unserviced and I am the only one doing the follow ups with numerous empty promises  from Liquid Capital.My query and complaints pertains to the fact that when I initially queried regarding taking my vehicle in for a major service, I was told that my cover had been cancelled unbeknown to me.To my shock and horror, Liquid Capital advised that they would not be paying for the service. However, I have been paying my premiums as per normal and nothing had changed.I spoke to a consultant on the 10 January 2020 by the name of Veronica, who advised me that I no longer had cover which I knew nothing about. She further advised that I could reinstate my cover the next month and my cover would be reinstated. I did not agree with this as far as I knew, I was covered and no cancellation was made by me.When I queried why I was not contacted to advise of any cancellation in cover, Veronica advised me that the way Liquid Capital operates is that they do not contact all their clients to update but rather only a selected few. Wow! Is this how your company operates? Where is TCF here? Bear in mind, I have not received my policy in writing after numerous requests over the years. Following our conversation, I then requested voice recordings but to date non recieved.Working in the service industry myself and my wife working as a forensic investigator for one of the biggest banks in South Africa, we are aware of our rights, treating customers fairly, consumer act etc. I can promise that I am done waiting to be acknowledged and will not take this lying down.i have perused my options, given Liquid Capital ample time to give me feedback and assist me with my service on my vehicle. Till date, I have had no joy.I have included all on my email for a reply, further to this, I have approached the ombudsman, I will escalate to social media Twitter, Facebook etc. Whoever will hear me as to how you treat your clients. All I want is my vehicle serviced and treated with the due respect and response that I deserve as I have been a loyal customer for years.
LiquidCapital
-
Poor Service
I am Silindile Khumalo, i have a service plan with Liquid Capitals since last year, i took my car for service but according to the dealer there was no payment.
30 000km was not paid
Today i was doing 45 000km and it was not paid still, now the dealer won't be able to give me my car because of outstanding payments.
I have beeb begging to get proper service while i am paying my service plan.
What kind of service is this ?
The dealer is shifting the blame to liquid capitals and liquid capitals is shifting the blame to the dealer, what else must i do to get help?
Social media?
LiquidCapital
-
LiquidCapital Service plan
I have been loyal, paying my monthly premium. I switched my banking details from Standard bank account to FNB account. I forgot to update my details with LiquidCapital. This was end of October, by November my service plan was terminated due to non payment.
Liquid capital did not even bother to call me and ask what was happening or at least to tell me that they were intending to cancel my plan.
The audacity of making a short phone call. I only found out when I took my car for service on the 17th December that my plan has elapsed due to non payment. One month non payment and the plan was canceled, liquidCapital only sent an sms saying my plan will be canceled if they don't receive the payment. I did not see the sms until I was told when calling to enquire about cancelation of the plan.
LiquidCapital knew that my car was almost due for service that's why they didn't bother to give me a call, it's a win on their side. This is a daylight robbery, I'm very disappointed and I will never recommend liquid capital to anyone.

CustomerQueryCAS-864444-M9B2C7
Desired outcome: I want my monthly premiums back and the company to be closed or charged.
LiquidCapital
-
We paid 16,000 rand for a service and y'all are full of crap
Y'all refusing the pay for something but took the money from us, what kind of bullshit is this. We went for a service at ford and y'all are talking about the service was suppose to be done in june, are y'all driving my car to know that it reached 100,000km, dont talk shit here and that was during covid lockdown, who's going to leave home. It's just really unprofessional.
This review was chosen algorithmically as the most valued customer feedback.
I have a car service policy with Liquid Capital until recently I've told my policy lapsed due to insufficient funds on my account. No courtesy call from them only SMS and unfortunately I was on self isolation due to Covid-19. I didn't have any form of communication neither was I allowed to go out of the house. My car is due for service, I have contacted...
Read full review of LiquidCapital
This review was chosen algorithmically as the most valued customer feedback.
I took a service plan policy with Liquid Capital were i was only paying R231-65 monthly.Even with this one the agent who sold the product to me never explained that it does not include maintenance it is strictly for service until I went to a dealer and they could not assist in maintaining my car, I logged the query with them which they managed to twist my...
Read full review of LiquidCapital
This review was chosen algorithmically as the most valued customer feedback.
We have taken out an extended service plan for our second hand car that we purchased last year. The plan was taken out in May 2019 we were told that we can take the vehicle for a service after the 4month waiting period is over!. The agent confirmed that we can book the vehicle in for a service in September 2019. I booked the vehicle in for a service today...
Read full review of LiquidCapital
We are here to help
16 years' experience in successful complaint resolution
Each complaint is handled individually by highly qualified experts
Honest and unbiased reviews
Last but not least, all our services are absolutely free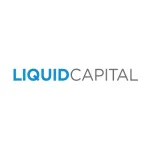 LiquidCapital contacts