Liberty Mutual Insurance complaints
167
This review was chosen algorithmically as the most valued customer feedback.
I was told that the lady in the claims dept said she has a go ahead to have a contractor come to my home and put tarps on my house to stop rain from coming in the house and they will be here today 02/24/2018 Never seen anyone and it is raining hard outside and now inside. Great CO. you work for. What good is it to have Insurance if they don't do what they say they are going to do?
Read full review
Liberty Mutual Insurance
-
Home, auto, umbrella, rental coverage
We have been having an awful experience dealing with Mr. Michael Lopez - Liberty Mutual - Salem, NH. It has been literally nothing short of a nightmare.
A year ago, we bought over 10 insurance policies through Liberty Mutual office in Salem, NH. One year later, we wrote to Liberty Mutual and informed them that we are not interested in renewing any of the policies. Concurrently, we signed and faxed the cancellation forms and got a fax report confirmation.
Liberty Mutual failed to cancel the policies, and billed the renewal premium to two mortgage companies. The mortgage companies paid the premiums!
We have been trying -for over 6 weeks- to get Liberty Mutual to refund us the premiums to no avail! Liberty Mutual failed to even respond to our request for an update on the status of the refunds.
This review was chosen algorithmically as the most valued customer feedback.
My husband hurt his knee and had surgery. A few months after his surgery he lost his job due to missing to many days for physical therapy and Dr visits. Now they are refusing to pay him wat he is owed because he has to go back in for another surgery. They will not return any of our phone calls. We are losing our home because of this. We call his case manager multiple times a day and never get an answer or even a phone call back.
Read full review
This review was chosen algorithmically as the most valued customer feedback.
I was inured at work on 8/2/16. Liberty Mutual referred me to a doctor whom after taking an MRI of my right shoulder said that I had nothing. The doctor released me to full duty back to work and Liberty Mutual closed me case. The pain was getting worst so I followed up with my primary doctor. My doctor took an x-ray of my shoulder and found bone fragment...
Read full review
Liberty Mutual Insurance
-
Automobile insurance
My car was stuck by one insured by Liberty Mutual while parking at work. The other driver was high on drugs and left the scene. Lucky for me he was caught and arrested. My insurance company encouraged me to work directly with Liberty Mutual, big mistake on my part! After talking with them they were quick to adjust the car but their repair bill was almost $2000 less than my company's version. Concern one. Of course the body shop found more damage so the process stalled while we waited 4 days for the adjuster to return. The result he totaled the car. He promised I would get an offer 2-3 days later. 7 days later I called my claims person to inquire about offer. As usual I got voice mail. E-mailed and left VM. 2 days after that I called again, my person not there but new person gave me the cruddy offer. Then after requesting more information, which I never did receive, I got another higher offer. This one had errors so I asked them to revise. A week of VM and e-mails over 4 VM and 20 e-mails I called and actually got a real person! I settled after that call... praying I will actually get paid. Don't spend your money with this company it is clear their agenda is not to rip off people and make it as frustrating as possible.
This review was chosen algorithmically as the most valued customer feedback.
LibertyMutual are dirty Liars, they adjusts with R13 in the attic, interior doors on exterior, cheat on insulation removal claiming: no reason to pay for foot of cellulose removal when ceiling is replaced. Refusing to include moisture and mold remediation because it would total the house. Intentionally miscount number of doors, willfully not including...
Read full review
The complaint has been investigated and resolved to the customer's satisfaction.
This review was chosen algorithmically as the most valued customer feedback.
I recently lost my car in an accident. Not my fault. Not surprisingly, I was unaware of the fact that my insurance company would be of no assistance to me since the policy is liability only. No assistance at all. You know, at least provide some guidelines and tell me what to expect. I think they are qualified to do so since they are an insurance company and...
Read full review
Liberty Mutual Insurance
-
This horrible company didn't pay for my car's repair
My car was recently in car accident, and the rep from the company www.libertymutual.com promised to provide money for the car repair. I was totally disappointed in this company, 'coz they told me some crap and ###, but they didn't pay for the repair. I argued with them within 3 weeks, but they simply ignored me or provided fake promises. Not recommended company and better avoid them. As well as post comments in order to warn other people.
The complaint has been investigated and resolved to the customer's satisfaction.
This review was chosen algorithmically as the most valued customer feedback.
Vehicle caught fire due to factory defect, infinity qx4 design flaw with electrical wiring harness, documented defect with no recall. Company refused to pay for damage, paid only for damage caused from secondary effect of fire which was 8000 less than total cost of damage. Clearly stated in policy that this type of incident was covered but due to verbiage...
Read full review
The complaint has been investigated and resolved to the customer's satisfaction.
This review was chosen algorithmically as the most valued customer feedback.
On may 20 2019... I discovered that my duct work was on the crawl space floor... And that it was wet... So I called liberty mutual for help and they sent someone to check it out... And found that my air condition that I used that week a few times leaked water... From the return pipe... They told me I was not covered for the damage... Something about a 14...
Read full review
The complaint has been investigated and resolved to the customer's satisfaction.
Liberty Mutual Insurance
-
Short changed repairs shop
They are crooks. Yes cheap rates and service, but when it comes to committing to their own agreed appraised amount, they back out after the repairs have been done. You are left to pay the body shop the difference before your car is released. Even after you've paid your deductible. In my case, their appraisal had agreed to pay for a damage and asked the repair shop to go ahead and fix it based on their specification. After it was fixed they refused to pay the shop. They are criminals. I don't have the time and money to sue them. Do not go there while you can.
Resolved
The complaint has been investigated and resolved to the customer's satisfaction.
The complaint has been investigated and resolved to the customer's satisfaction.
Liberty Mutual Insurance
-
Insurance claims service
I was a customer of Liberty Mutual between 2003 until 2009 until my premiums went up so significantly I decided to make a move.

Recently, one of Liberty Mutual's customers was at fault in an accident that involved them hitting my parked vehicle as they backed out of packing. Liberty Mutual contacted me and scheduled an estimate. The problem with this is that they scheduled the estimate with a location 15 miles one way from my home during regular working hours. I had thought that usually it would make sense to send someone close to their address in such situations.

I found out there were locations that were less than 2 miles from my address I could have been sent to. I had to take off two hours from work to attend this meeting. 30mins to drive there, 30 mins to drive back to work, 15-20mins waiting to be attended to and about 30 mins for the meeting.

The frustration here though, came when I went for the estimate and the individual (True2Form on Dublin Road, Columbus, OH, 43215), told me that even if I brought the car to him, he will not fix it because the accident equally impacted an area on a panel that MAY have some rust issues beneath. He indicated that this was because he will not be able to guarantee his work. Now, instead of providing an estimate that covered the impact of the accident, neglecting the fact that he will or will not fix the area; the individual gave me an estimate for those dents he could fix "and guaranty". I took the vehicle to two other authorized Liberty Mutual autobody shops and got estimates which were similar to each other but significantly different from the first because they included a fair evaluation of restoring the vehicle to what it was prior to the incident. The last two estimates were about $1000.0 from the first which was $400.

I strongly believe that Liberty Mutual intentionally scheduled me with True2Form-15 miles one way from my home to an individual they knew will deliberately try to deceive. Equally, Liberty Mutual is not compensating me for the 15miles drive (one way) and the two hours I took off from work in order to make the meeting.

These notwithstanding, I have had to call and leave messages within a two weeks period and have never heard from the individual who is purported to be assign to my case. The individual's name is XXXXXXX at 1800-xxx-xxxx at EX 73091. I am convinced this person does not exist, just a voicemail.

After going through this experience, I was advised to contact my insurance company. AAA (Tripple A auto club) really came through to me. The gave me several options of repair places around my address to choose from. The quote was in and it was a matter of finding time on my schedule to schedule the appointment. AAA was going to pay for everything and then settle with Liberty Mutual. It really aches to see Liberty Mutual Company's commercials on TV – about responsibility! When it is people that do the right thing, they call it responsibility, when it is an insurance company, they call it Liberty Mutual? What the heck! Even, when I was asked to return the check Liberty Mutual had send me for the fake repairs, I did to the address the check had come from. The check returned undeliverable. They could not even get their own address right – Responsibility – Good luck with that!
Resolved
The complaint has been investigated and resolved to the customer's satisfaction.
The complaint has been investigated and resolved to the customer's satisfaction.
This review was chosen algorithmically as the most valued customer feedback.
The Boston Globe recently wrote 2 articles on this company which EVERYONE SHOULD READ. The first starts with finding out that Liberty doesn't have one private plane but a fleet of planes in Boston (among other things). The second article is an interview with David Long - the current CEO. I think his comments reflect the current tone and attitude of thi...
Read full review
Liberty Mutual Insurance
-
Auto insurance rate increase
I've been a customer of Liberty Mutual for more than 3 decades. I had an accident in South River NJ October 2010. About a year later in March, I received a traffic violation for entering a jughandle too quickly. I've since paid both of the surcharges to the NJMVC. When the accident occurred in October 2010, I was broadsided from a distance of about 20 feet on my passenger side of my 2006 PT Cruiser by an oversized Silverado. The police officer claimed I ran a red light. I did no such thing. The street involved is relatively busy and as such, if I had run a red light, I'd have been broadside by vehicles from both side of the opposing intersection. I requested Liberty Mutual get the record of the traffic light patterns to prove when the light had gone from green to red. I requeted this because in other areas of NJ red light cameras have played havoc with traffic light patterns turning from amber to red in less than 2 seconds when the laws stipulate longer amber lights. In October 2010, no red light camera had been installed at this location.

As a result of Liberty Mutual's refusal, I was required to accept the full extent of the summons and surcharges at which point Liberty Mutual seized upon the opportunity to increase my auto insurance more than $100. When the second ticket occurred, another increase of $80~ was also attached to my rate, making the auto insurance monthly payment ($403.38) more than the cost of my monthly car payment ($313.85). This is an obscenity.

Furthermore, a rather curious situation occurred that indicated some kind of fraudulent business on the part of Liberty Mutual. Their advertising, at present, announces how they provide enough funds to purchase a vehicle to replace the damaged one.

When the Silverado hit my vehicle, it damaged the entire front end of the car as would be expected of a huge truck broadsiding a small car. I inadvertently left some business papers in the vehicle and had to retrieve them at a large lot in South Jersey where Liberty mutual sells these damaged vehicles to the owner of the lot. I asked the customer service person what they do with all of these hundreds of damaged vehicles...I was told, "We fix them up and sell them."

The point here is that Liberty Mutual is making a profit by selling damaged vehicles that have actual selling value once they are repaired, making Liberty Mutual a secondary profit in addition to that earned by the increase in insurance premiums of people like me who have been in an accident. So, they not only recoup their losses for any outlay of cash for a replacement vehicle by collecting profits by selling these badly damaged vehicles. I am appalled that my badly damaged vehicle was used as a bargaining chip for secondary profit particularly when Liberty Mutual makes it appear they are generously providing a settlement for the damaged vehicle. So they gave my PT Cruiser a total value of $7, 000 and then resell it for more than that? Since the Blue Book value was $19, 000 in 2006.

I originally purchased this PT Cruiser from Enterprise Car Sales in Edison, NJ, a used car dealer, at the recommendation of Enterprise Car Rental which was recommended by Liberty Mutual the day after the accident.

I am not planning to renew with Liberty Mutual since I cannot possibly rationalize paying more a month for my auto insurance than the monthly payment for my car. Inasmuch as Liberty Mutual does insist upon the collision provision for a new car as part of the policy, Liberty Mutual does earn a profit from that particular collision mandate. Thus, the idea that car insurance has "nothing to do with the ownership of the vehicle" as stated by Liberty Mutual, is bogus and fraudulent. Who buys auto insurance if they don't own a car?
The complaint has been investigated and resolved to the customer's satisfaction.
Liberty Mutual Insurance
-
Short term disability
I have been suffereing from severe pain, dizziness and bleeding due to fibroid tumors. I went out of work pending surgery. I filed by short term disability claim with Liberty Mutual the 1st day my doctor authorized me to bed rest pending surgery. Prior to going out of work I tried to bear the pain and work until I nearly ran my car off the road due to dizziness when driving home one evening. At times I would need to rock back and forth in the fetal position under my desk due to the pain. I had my doctor submit all my paper work of my condition which bagain nearly 9 months ago and consisted of 65 pages of records. I had surgery 2 weeks ago. Nearly 6 weeks after submitting my claim, I was told by Liberty Mutual that I was denied and I should have worked till the day of surgery and that since I applied before surgery they would not pay me for any of the time I am off including recovery time and should just go back to work... REALLY! I had my stomach cut open and had 2 organs removed and I should be working according to Liberty Mutual.
This company has no compassion and does not care if I bleed out as long as I continue to work and they do not have to pay me.
Resolved
The complaint has been investigated and resolved to the customer's satisfaction.
Liberty Mutual Insurance
-
Homeowners ins
Our family has been waiting to settle a claim from a devestating fire and burgulary since August 1, 2011. Our family has lost everything and more due to liberty mutual's lack of concern and fairness on handling the claim. We are not able to generate extra income due to our supplies not being replaced. Our clothes damaged clothes have nor been cleaned and have been sitting in a warehouse for the last 4 1/2 months. We have not been reimbursed for clothing, cooking supplies, and basic neccessities purchased for our basic survival. Our mileage of 40 miles/day taking our children back and forth to school and meals have not been reimbursed. All things considered, your unconcern for our families well being has caused financial devestation and additional stress to an already high- risk pergnancy. This ridiculous unnecessary stalling and attempts to find technicalities to deny our claim is heartless, negligent, done in Bad-faith
Liberty Mutual Insurance
-
Inappropriate behavior by customer service personnel
Back in July of 2011, I received a premium renewal notice, which by the way this insurance company raised my premiums for no apparent reason. I called the local office in Albuquerque, NM and spoke with a representative and asked why my premium was raised on my renters insurance policy and they said that there was a rate increase. I expressed my frustration with that, due to the fact that I have not filed any claims with this company since I started the policy back in August of 2010. I said that I was going to be leaving Liberty Mutual due to this rate increase on my premium, and look for insurance elsewhere. I continued to get cancellation notices in August, September, October and I called the office to tell them that I didn't want their insurance anymore and told them to cancel the policy immediately, and to STOP sending me cancellation notices. Today, November 7, 2011 I received a cancellation notice from them and a bill asking me to pay $27.00 for insurance that they provided me, which I never WANTED! This problem happened simply because of negligence on an insurance agent in the Albuquerque office WHO DID NOT document my request to cancel the insurance. I called into the Albuquerque office today 11/7/11 and asked to speak to a manager about this bill I received today. I was connected to a Don Dish, a manager who was very uncooperative and uncaring with my concerns over the bill I received. I've explained to him that I contacted the office in the summer and informed them that I was going to look for insurance elsewhere due to the rate increase on my premium, and contacted the office again after receiving numerous cancellation notices and called in and spoke with a representative FIRMLY about cancelling the insurance policy. This was NEVER DONE upon my request, and this employee didn't document my phone call with this request that I had asked of them! I told this Mr. Dish that I want this looked into and investigated and he simply DID NOT comply with my request to do this! I've expressed to him that their company is just as guilty and negligent in business practices just like their fellow corrupt corporate banks in America, that are so greedy and informed him that I am part of the 99% movement, and told him that I was not going to TOLERATE this type of treatment from them. He sarcastic replied and denied being like the greedy corporate banks, and said that the company is run by stockholders and kept ranting on and on about how their insurance company is not like the banks. He also preached to me about how much claims they pay out with the little amount of premiums that they take in from policy holders and repeatedly asked me if I wanted to know how this process works, and i angrily said that I didn't care and simply wanted my problem looked into and he totally ignored me and started to chuckle at me, because of my comments with the 99% movement and made funny remarks about the movement, which was very unprofessional on his part being a manager of an insurance office! I told him if this problem is not going to be remedied that I would be filing a complaint with the BBB, the Insurance Commissioners Office and he rudely told me to go right ahead and do that! At the end of the conversation he said he was going to terminate the call, and I simply hung up on him because of his arrogant behavior.
The complaint has been investigated and resolved to the customer's satisfaction.
Liberty Mutual Insurance
-
Claim service
I had a workman compensation case handled by Liberty Mutual several years ago. At the end, my doctor told me I am going to have a small disability payment from the insurance company as the doctor said I had a 10% disability in one of my arms. I received the necessary forms from Liberty Mutual and filled them out and sent them in to receive my disability compensation. Its all down hill after that. It took a year to finally receive my compensation. First Liberty Mutual lost my file as the woman processing the file left the company. That took over 3 months to get straightened out. Liberty Mutual didn't contact me, I had to bring it to their attention. You would think that Liberty Mutual would insure that the work transferred from the first employee to her replacement. Not Liberty Mutual. Next I was sent the papers to fill out once again. I refilled the papers out, signed where the forms had a signature line and sent back in a matter of a few days.
4 weeks go by and nothing. I called LM (liberty mutual) and once again got a run around from my new case worker. I didn't sign the form correctly. I told them I signed all signature lines and then LM told me I had older forms (which LM sent me in the first place). LM said they will send me a new set of forms. Weeks went by with no new forms so I called up. LM said they will send the forms again. Three to four weeks later the "new" LM forms came. Guess what, the dates on the form were older than the original forms. So I filled out the new forms and sent them in. Six weeks go by and no payment. I called up and spoke to a supervisor. They said I didn't sign all the forms again. Didn't have the courtesy to send me a reason why. I went through page by page with the supervisor. What it turned out is that LM requires you sign every page, whether there is a signature line or not. LM NEVER told me that. I signed each page, front and back and sent it back, certified mail, return receipt requested. Finally after a year of this ###, I received my compensation. Don't believe LM advertisements, they won't take care of you and do the correct thing for you. If you have claim money coming from LM, sign each and every sheet in the front and back. I will never, ever do business with LM again. They are a bunch of lying turkeys and they suck big time.
Resolved
The complaint has been investigated and resolved to the customer's satisfaction.
This review was chosen algorithmically as the most valued customer feedback.
Liberty Mutual took it upon their self to close out my short term disability when my doctor told them that I was to be out 3 months after having surgery on May 18th 2011, I had a pacemaker redone and I was not put to sleep and I felt the whole thing. They closed my claim out on June 24 th and I did not get a check until July 15th and had to beg for that...
Read full review
The complaint has been investigated and resolved to the customer's satisfaction.
This review was chosen algorithmically as the most valued customer feedback.
November 2010 I went to ER due to being real sick and found out I had pneumonia and myocarditis. I was off work for a month and had no issues with Liberty Mutual. February 1st I was having chest pains, shortness of breathe, couldn't get my legs warm and slept more than usual. Since I am still paying on the last trip to ER I called and was able to see my...
Read full review
We are here to help
16 years' experience in successful complaint resolution
Each complaint is handled individually by highly qualified experts
Honest and unbiased reviews
Last but not least, all our services are absolutely free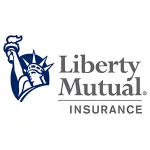 Liberty Mutual Insurance contacts